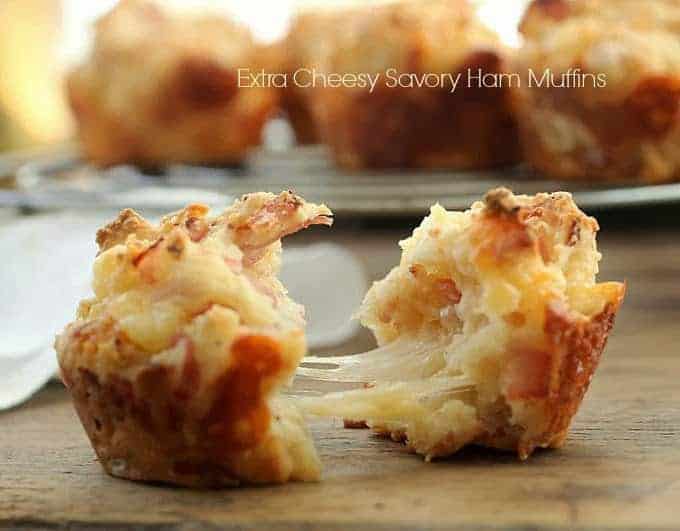 I put so much ham and cheese into these muffins, intentionally of course, that they ended up being my lunch. There are eggs in there too, so can I say it's a complete meal? As complete as a slice of pizza is. Ha.
Well, then, let's say they make a great addition to a brunch table. Can't argue with that.
.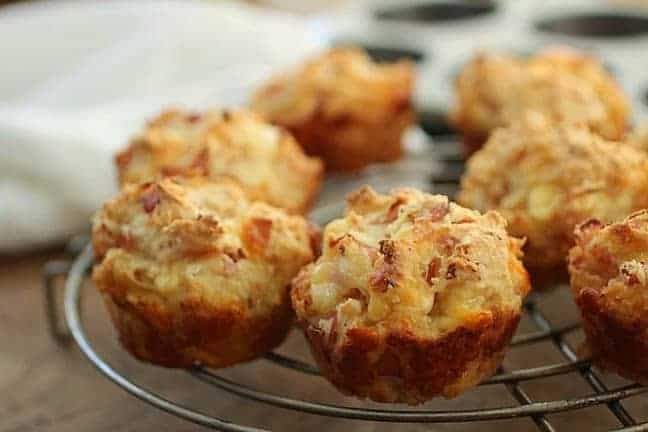 I moved a month ago and have a tiny kitchen. Tiny, 100 sq.ft.
And though many would say it's enough, when you open the boxes and you realize you have 7 Microplane graters, 17 soup bowls, 12 jars with assorted rice/quinoa/lentils, you conclude that the amount of kitchen stuff you hoarded since starting with a food blog is ridiculous. No matter how you look at it, it's ridiculous. This house feeds one person, me, occasionally two, so… I rest my case.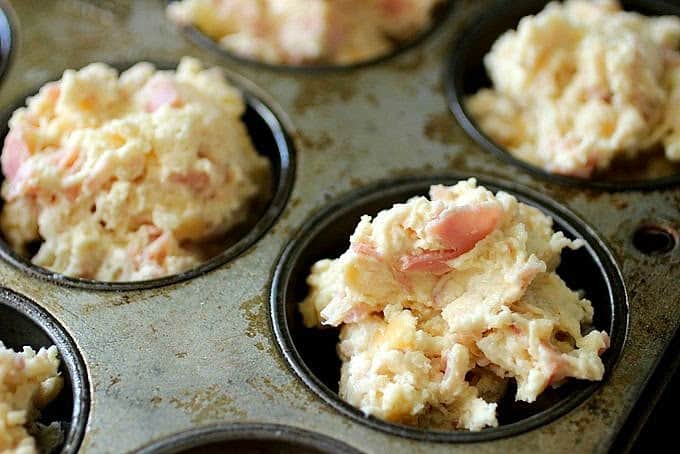 Back to this recipe. The one that immediately caught my eye was the
olive oil chocolate rosemary cake
, because well, it has chocolate and olive oil and it's cake, duh.
But then I decided that muffins were what I needed to make. They can be frozen for later consumption and the amount of dirty bowls is small. Because in a pint sized kitchen, you can't afford to leave the dirty dishes for tomorrow.
Two days of plates and glasses piling up in your sink and it looks like a bomb exploded. Trust me.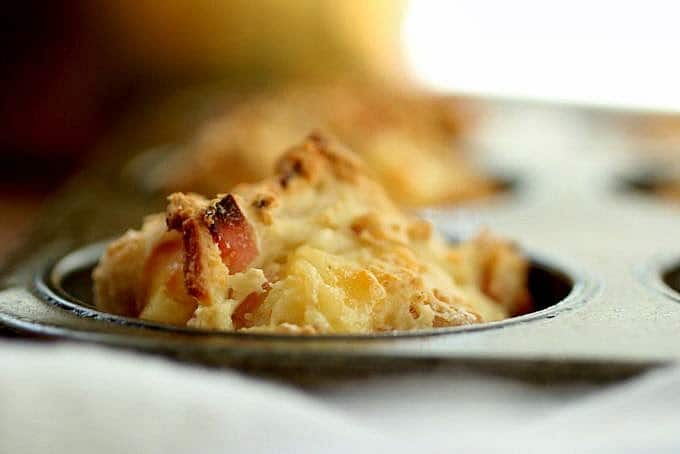 So I skipped those white caps and added more cheese instead – mozzarella to be exact, which melts so great for a picture – and let me tell you it was a lot of cheese. Exactly what I wanted, not much batter and a lot of extras. Which makes them not rise much btw, since all that cheese weighs the batter down.
.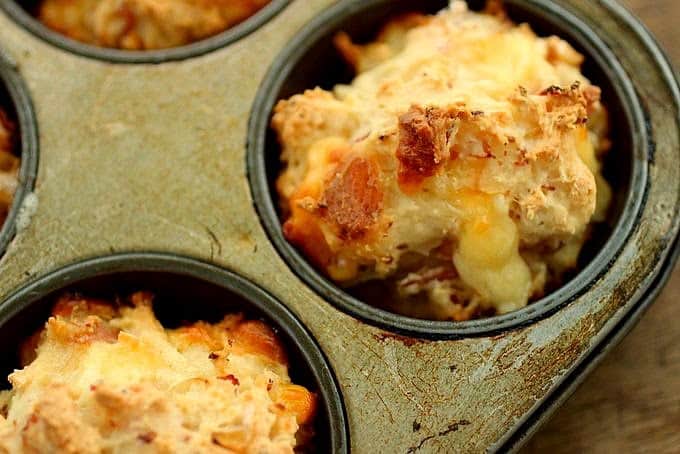 I like to use small cheese cubes, not grate it, just like I did in the double cheese and dill scones. The result is chewier as opposed to cake-like muffins. But being savory, it suits them fine.
I ate two warm and called it lunch. The rest is frozen and I can see many nights ahead, tired after a work day, reheating them. Looking forward to it.
Print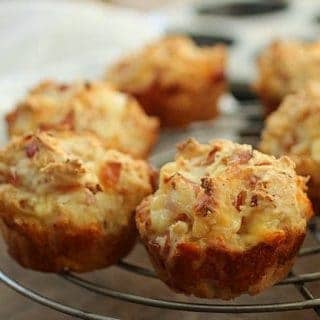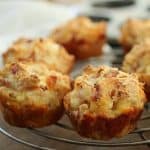 Ham and cheese muffins
Yield:

12

muffins

1

x
---
Description
You can use any combination of cheeses. I usually like a very melty one (mozzarella) and a stronger hard one, like gouda or even gruyere. Add salami or even cooked bacon bits instead of the ham. Be sure to add enough salt and pepper. Under seasoned muffins are so dull.
---
Scale
Ingredients
4

Tbs 60g olive oil or butter

2

or 3 shallots ( chopped)

6 oz

170g ham, chopped

2 cup

s  cheese cubes (I used gouda and mozzarella, or grated)

2 ½ cup

s all-purpose flour

2 ½ teaspoon

s  baking powder
Salt and pepper to taste

1 cup

whole milk

1

large egg
---
Instructions
Preheat the oven to 325ºF / 170ºC. Grease or spray 12 muffin molds.
Melt oil or butter and sauté the shallots, until translucent. Don't burn them or they will be bitter.
In a large bowl, mix flour, baking powder, salt and pepper.
Add cheeses, ham and shallots. Mix lightly.
In a small bowl mix egg and milk.
Add to the flour mixture, and with a wooden spoon, mix until combined. Don't over mix.
Divide between the 12 muffin molds. The batter will be stiff.
Bake for about 25-30 minutes, until golden and barely risen.
Eat warm. Freeze leftovers.
---
---