Sweet and salty, this is the perfect breakfast or brunch french toast. Made with egg-based bread, it can be made with any combination of ham and cheese that you like.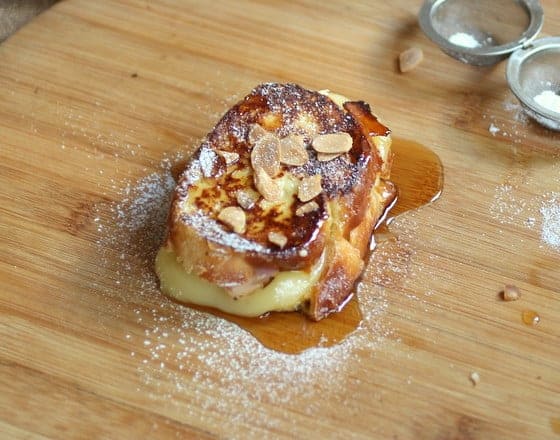 If I ever were to celebrate Christmas with a breakfast or brunch, which I don't, something like this ham and cheese stuffed french toast would surely be on the menu.
French toast is for me a very rare occasion kind of thing. It seems like an overload, but in the end, it's all a matter of making a small sandwich and eating a normal portion. Moderation people.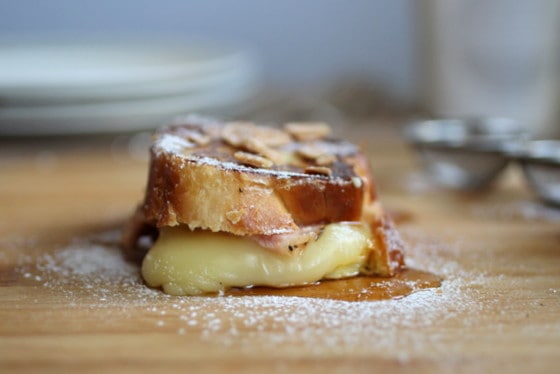 I had this wonderful pulla that was going a bit stale. I knew this was a great bread, but it exceeded my expectations. It is easy to make, absolutely delicious with a wonderful crumb, and can be used for so many things, from cinnamon or orange rolls to little sandwich breads, to french toast or bread pudding.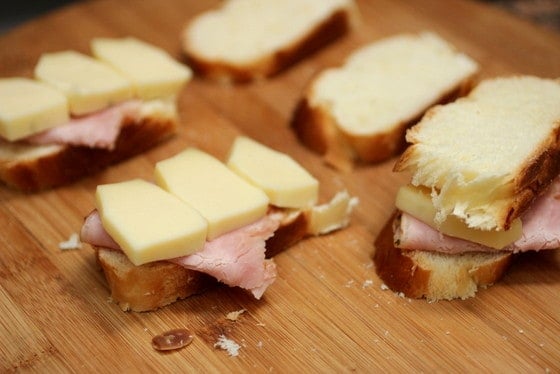 I especially like the combination of a slightly sweet dough filled with ham and cheese. It just works. This Pizza Rustica, which is not a pizza but a pie, is a good example too.
So this french toast was born, drizzled with a lot of maple syrup, just because I like it that way.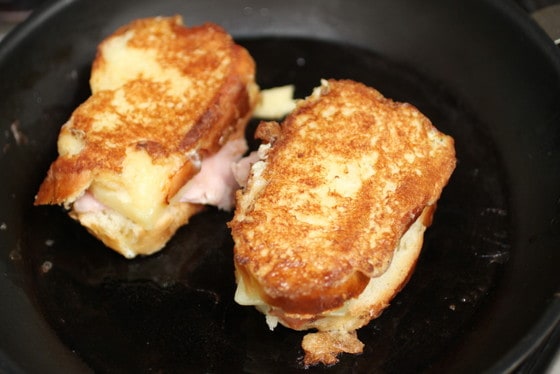 To everyone celebrating today, have a wonderful and merry Christmas in the company of your loved ones. My thoughts are with those who won't have a happy day, not today or tomorrow. May peace find you and ease the pain.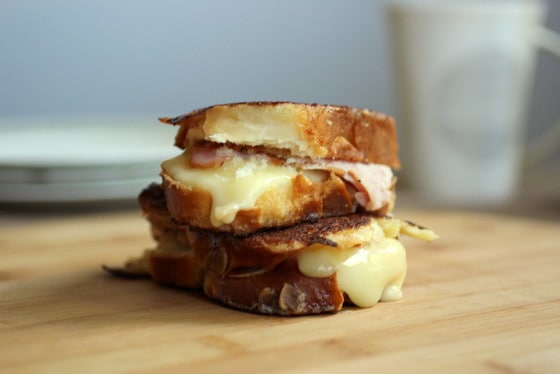 Print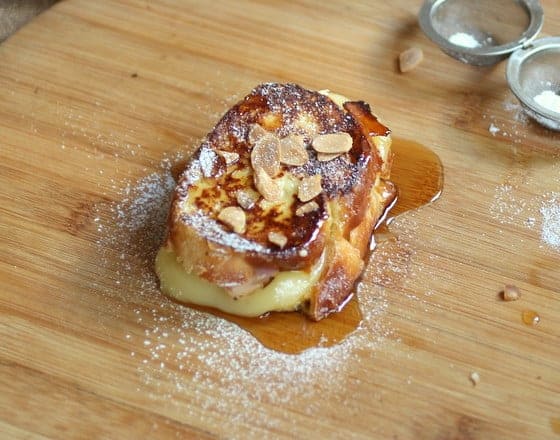 Ham and Cheese Stuffed French Toast
4

slices sweet egg bread (such as pulla or challah)

4

slices smoked ham

2

thick slices mozzarella

1

egg

1

Tbs whole milk
Salt

1

Tbs butter
Maple syrup (to serve)
Instructions
Put bread on a cutting board.
Top one slice with 2 slices of ham and 1 slice of cheese.
Top with another slice and press down a bit. Repeat with the rest of the bread, ham and cheese.
In a shallow bowl, lightly beat egg with milk. Season with some salt.
Add sandwiches to the egg mixture, 1 minute on each side, so they soak up the egg and milk.
Preheat skillet and add 1 Tbs butter.
Add both sandwiches and cook over low heat until golden and cheese is beginning to melt.
Serve with maple syrup.