These bars are rich and irresistible, with a fantastic mix of flavors! A layer of shortbread crust, another of gooey caramel, and all topped with semisweet chocolate. Incredibly delicious and loved by everyone.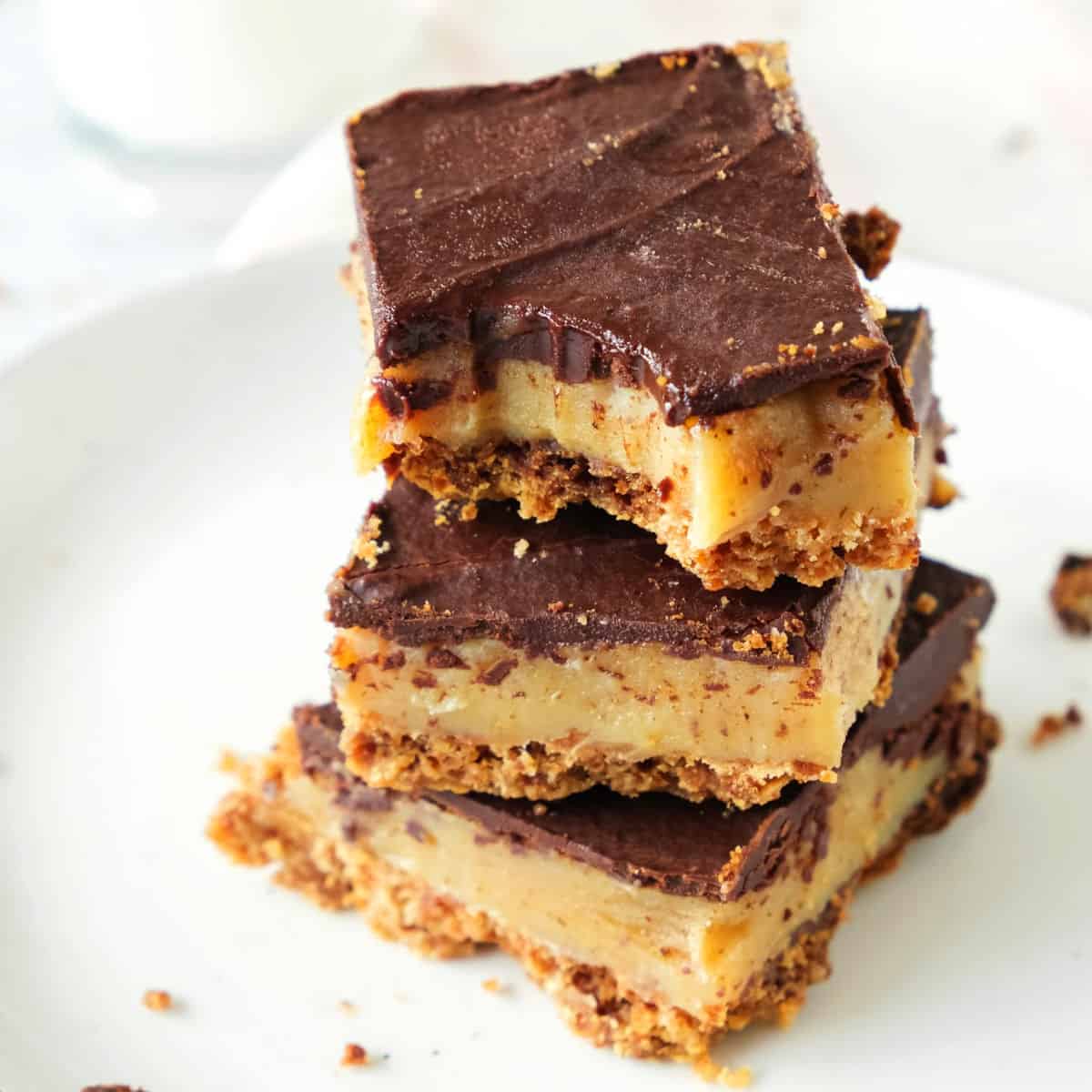 What are millionaire bars?
These are called millionaire bars because of how rich they are.
So you get the idea of just how gooey and irresistible every bite will be.
These bars have three layers that complement each other: the crumbly shortbread base, the soft caramel layer and the semisweet chocolate topping.
You need to turn on the oven only for the shortbread base, and they can be made ahead.
Serve them in small squares, and watch everyone swoon! It's no wonder they are so popular, they are quite amazing. And they freeze beautifully.
The shortbread crust
It's one of the easiest base crusts you'll ever make.
Caramel layer
This ingredient turns this recipe into a candy bar.
It's made with condensed milk so it ends up being a cousin to our beloved dulce de leche, an ingredient that you can also use for this dessert. Buy dulce de leche repostero Vacalin that is thicker and won't drip when you cut the squares.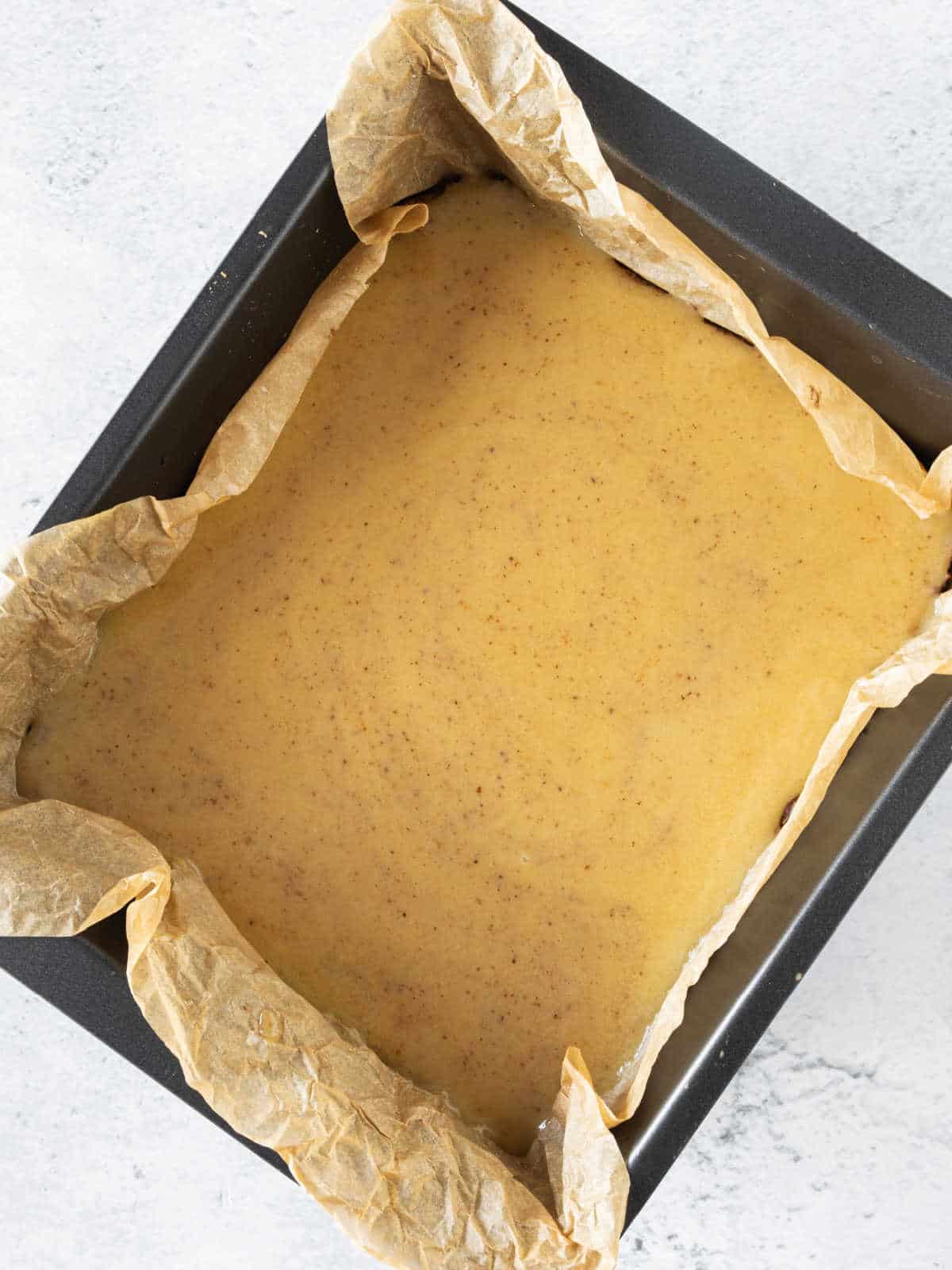 Chocolate topping
A simple ganache is all you need as topping.
Cream and chocolate are mixed until shiny and unctuous. Depending on the type of chocolate you use, the finish will be shinier or opaque.
Either way, it'll be delicious.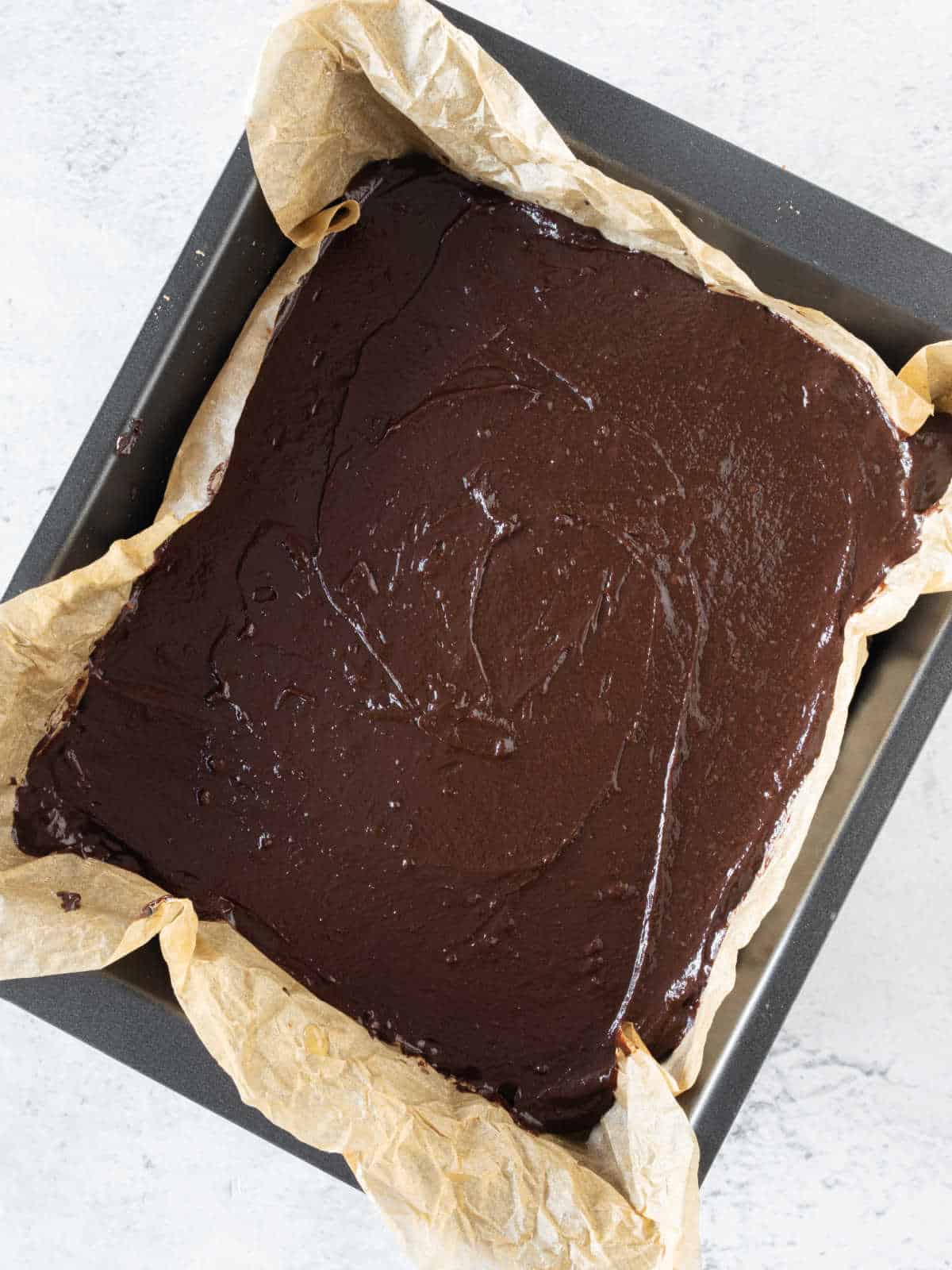 Graham cracker crust variation
I have used it many times with great results, especially when I make homemade graham crackers and have leftover dough. I roll it, line the pan, and bake it completely before adding the caramel and chocolate layers.
Or follow the instructions as per the recipe card, but use graham crackers for the crust.
Print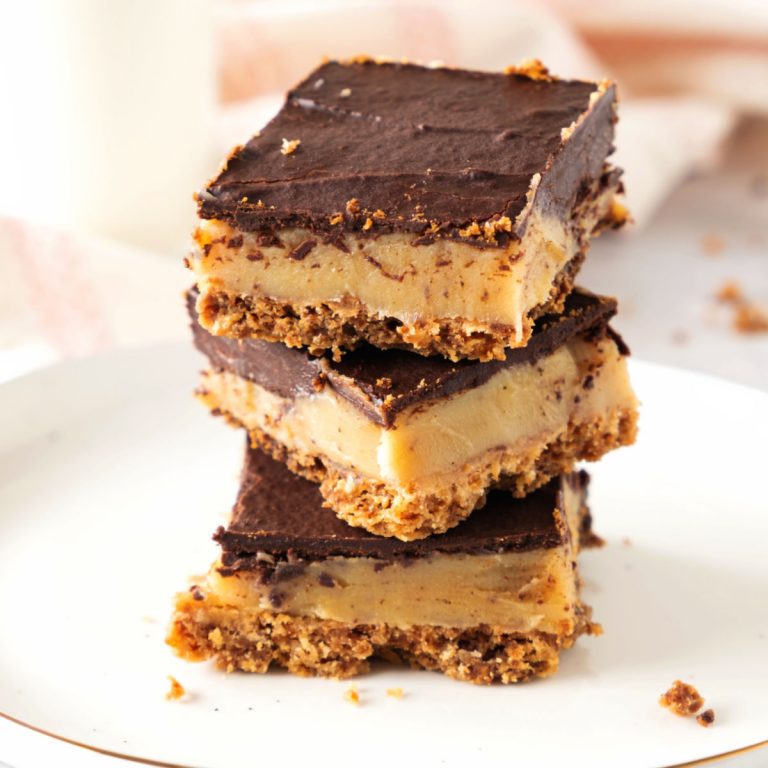 Caramel Millionaire Bars
The much-loved Millionaire's Bars with a shortbread crust and easy caramel filling. The ganache topping makes them everyone's favorites.
Total Time:

40 minutes

Yield:

9 squares
For the shortbread base:
½

cup

(110g) unsalted butter, at room temperature

¼

cup

(50g) granulated sugar
Pinch of salt

1

cup

(140g) all-purpose flour
Caramel layer:
¾

cup

+

1

tablespoon

(70z or 200g) unsalted butter

1

can (397g/14oz) sweetened condensed milk

⅓

cup

brown sugar
Pinch of sea salt

4 tablespoons

golden or corn syrup

½ teaspoon

vanilla extract
Topping:
120

z (340g) semisweet chocolate

½

cup

heavy cream
Instructions
For the shortbread base:
With a wooden spoon or electric hand mixer on low, cream butter with sugar until smooth.
Add salt and flour in two parts, combining well. Do not overmix. It will be crumbly.
Line an 8-inch square pan with aluminum foil or parchment paper and pat the dough evenly on the bottom. Lightly flour the tips of your fingers if needed to do this. Be sure all surface is covered as evenly as possible.
Prick the bottom with a fork and freeze for 30 minutes.
Preheat the oven to 350ºF / 180ºC.
Bake for about 20 minutes, until it's dry and fully baked. Reserve.
For the caramel:
Combine the butter, brown sugar, salt, vanilla, sweetened condensed milk and syrup.
Place over medium heat and whisk until melted and combined, then continue whisking over the heat while the caramel bubbles and turns a darker, richer color. If you use a candy thermometer it needs to reach 225°F. If you don't, you'll see it starts to thicken and pull away from the edge, 5-6 minutes; your caramel is ready.
Spread evenly over the cooled shortbread crust.
Refrigerate until the caramel sets.
For the chocolate topping:
Place chopped chocolate in a medium bowl.
Heat cream in a small saucepan until it's about to break into a boil.
Pour over the chocolate, let stand 30 seconds and whisk until smooth and shiny.
Spread over the cold caramel, covering it completely.
Leave at room temperature until it cools down, and then refrigerate, covered, until it solidifies.
When ready to serve, remove from the pan carefully, cut into squares and serve. Use a kitchen knife.
Notes
Use dulce de leche instead of making the caramel if you want a super fast version of this recipe.
Author:

Paula Montenegro

Prep Time:

20 minutes

Cook Time:

20 minutes

Category:

Bars & Brownies

Method:

Mixing + Refrigerating

Cuisine:

American
Keywords: shortbread millionaire bars