Is double chocolate cookie bark the easiest candy in the history of ever or what?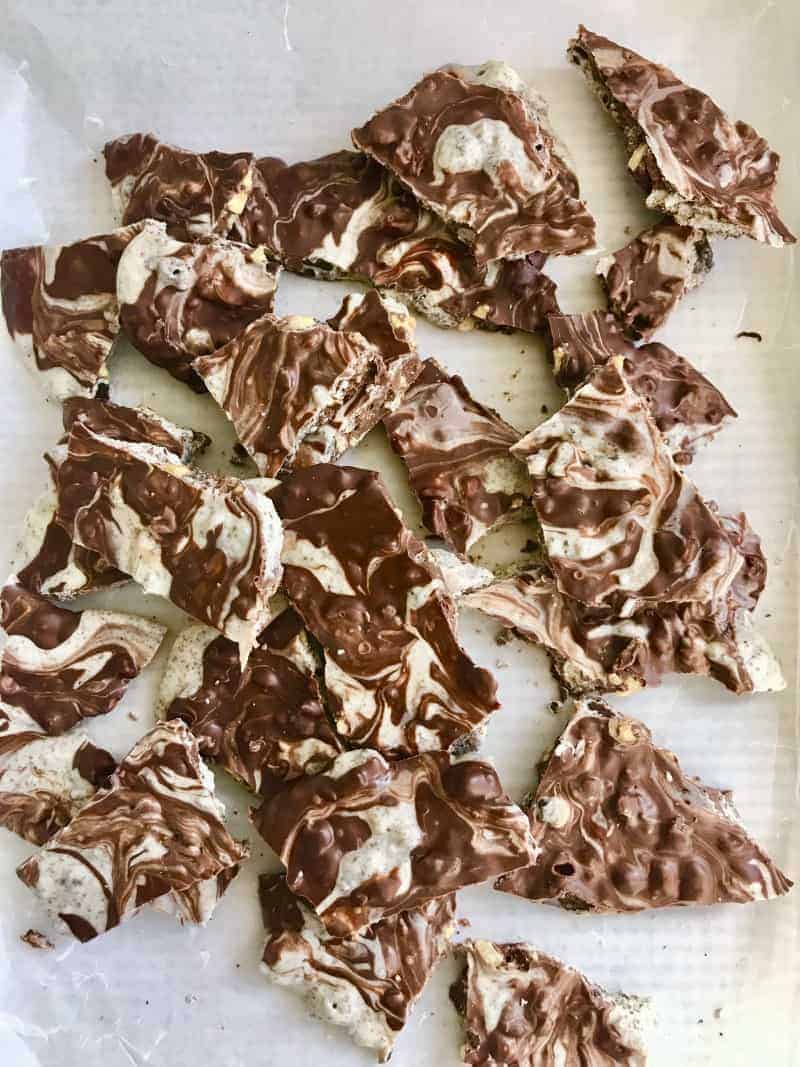 This is basically a melt, chop and mix recipe.
Few ingredients, extremely versatile when it comes to the mixing and matching (just follow your palate), some refrigeration time, and you got yourself a customized chocolate bar and a sensationally easy holiday gift. Either, or.
And such a crowd pleaser you wouldn't believe it. Or maybe you would, it's chocolate and walnuts and cookies after all.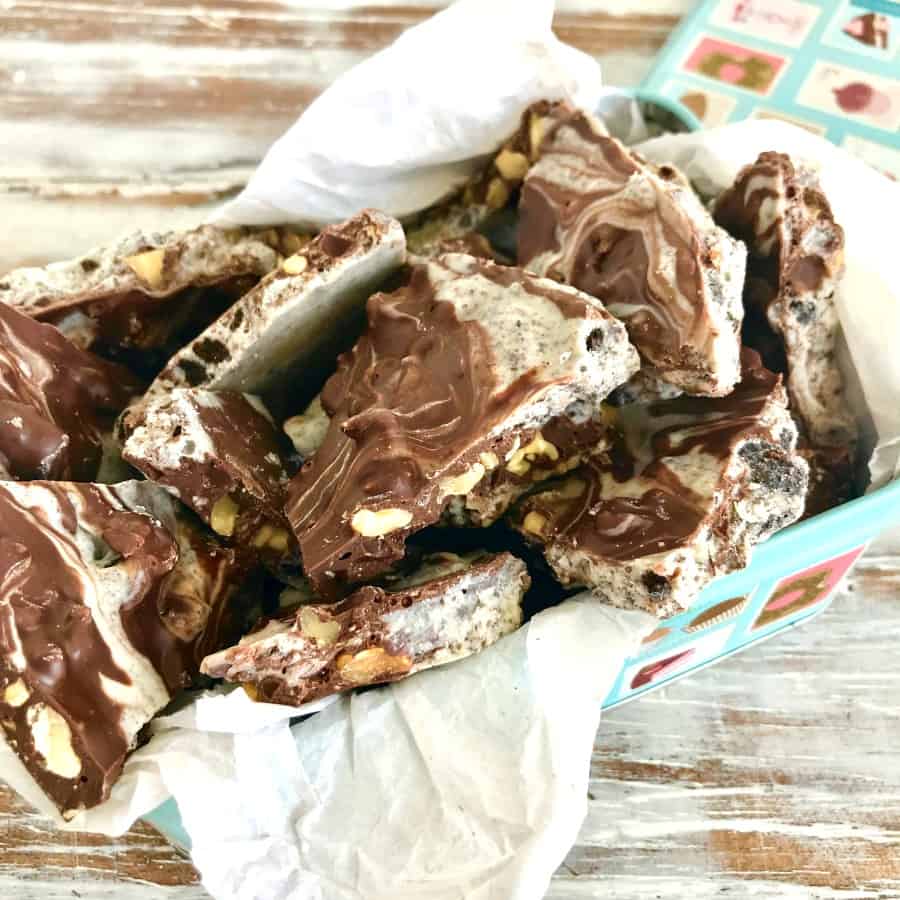 I've been making this version a lot in the last months after receiving a huge amount of cocoa chocolate cookies. They are not very sweet, so this time I'm being unfaithful to dark chocolate and using milk and white chocolate to counter that.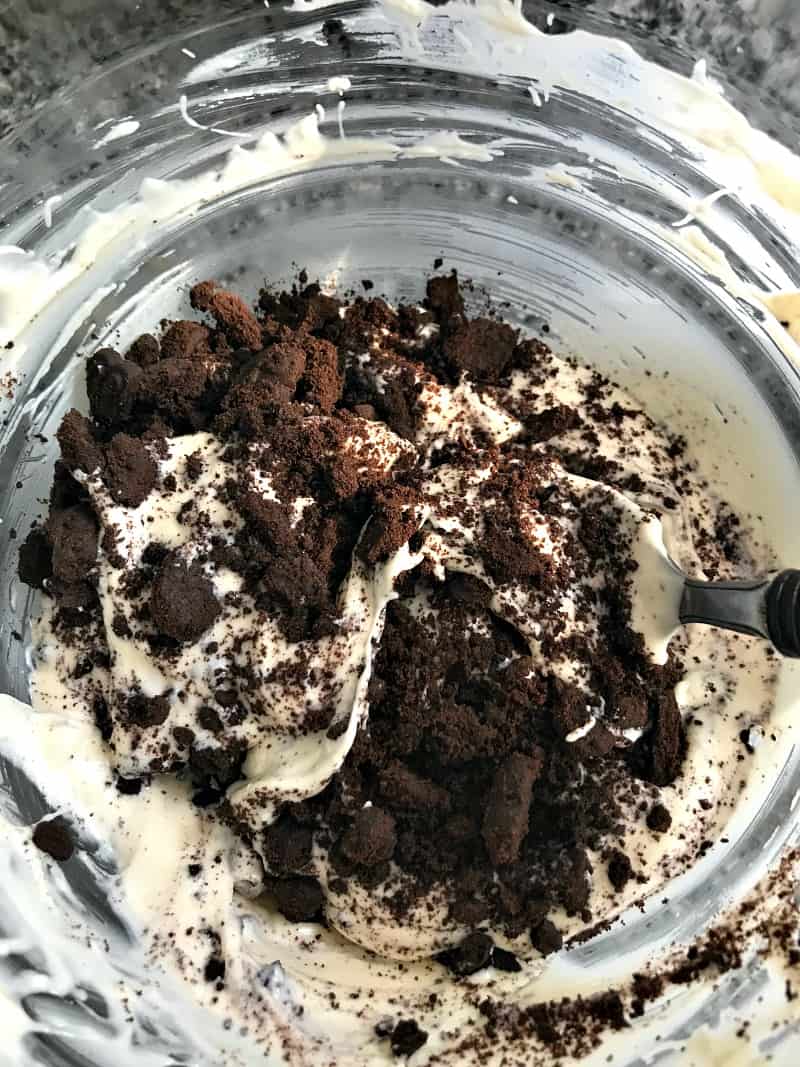 White chocolate with crushed dark cocoa cookies.
Milk chocolate with chopped toasted walnuts.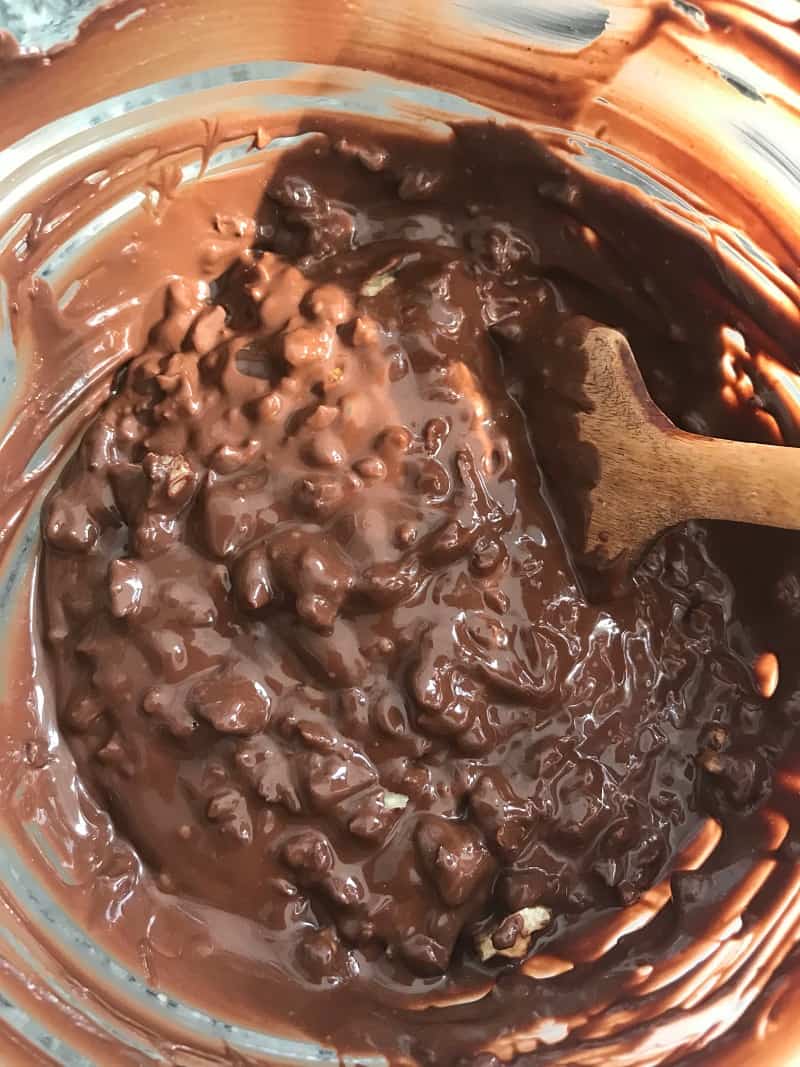 Alternate little mounds on a piece of wax paper, marble both a bit, refrigerate maybe half an hour, and you got yourself double chocolate cookie bark. How's that for easy?.
I'm quite addicted to this customized chocolate bar, it's so maddeningly delicious.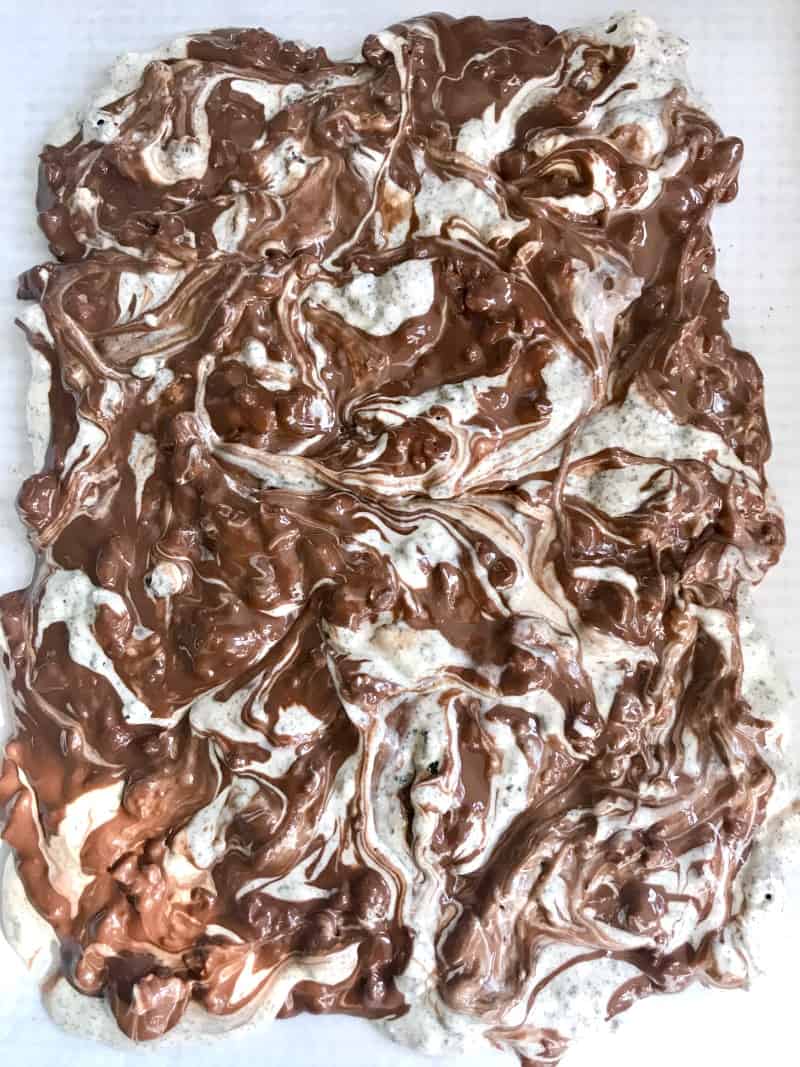 I use commercial tempered chocolate, the kind you buy for homemade candy, which is seriously easy to use. The finishing product is much better, shinier.
Tempering chocolate is laborious when done right and not something really worth it when it comes to homemade chocolate bark in my opinion. But commercial tempered chocolate gives you a better finish, not as opaque as untempered chocolate (I learned that with my triple chocolate peanut clusters, trust me).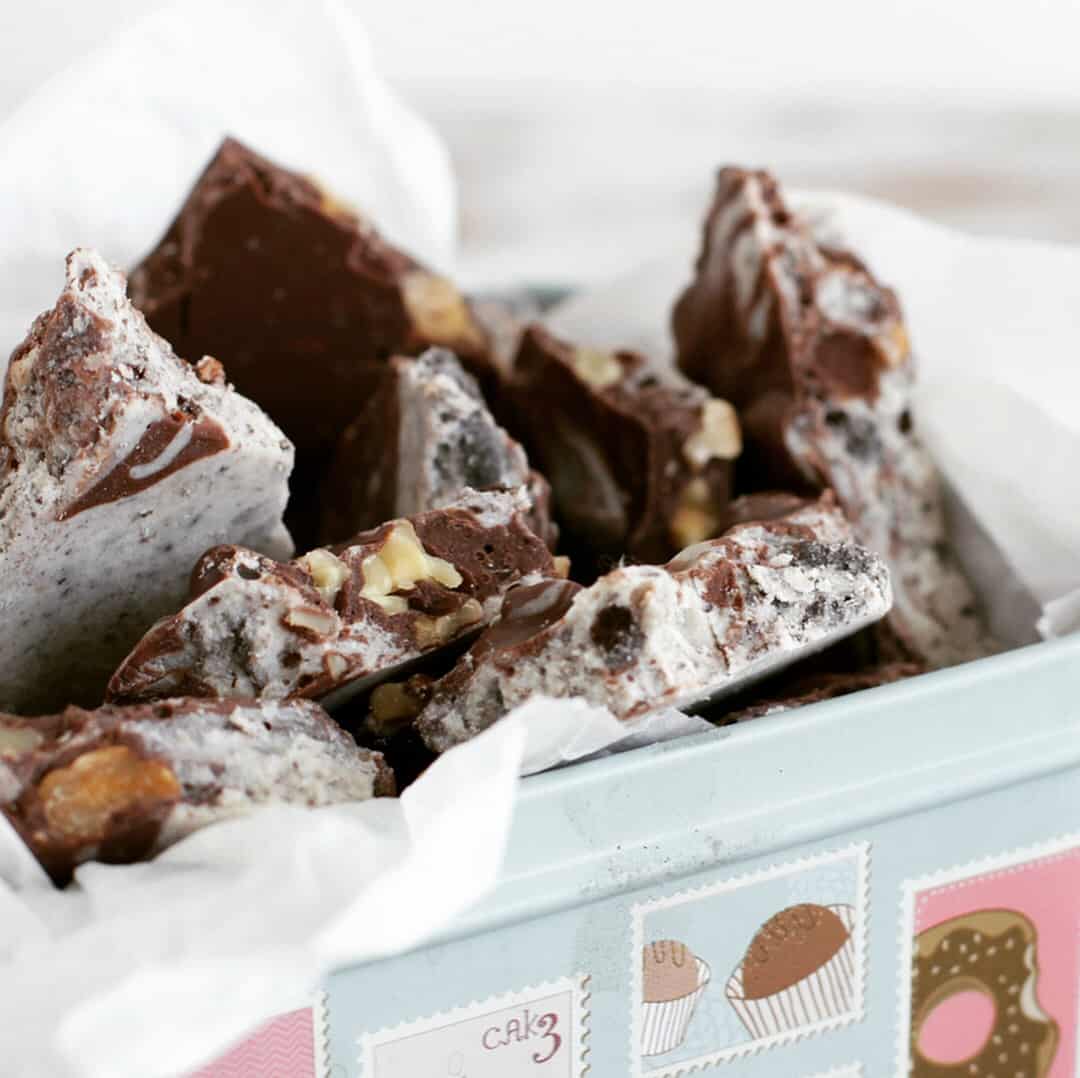 Mix and match any combination of chocolate and cookies. There is no right and wrong, only your personal palate.
This was such a huge hit at the office. They went crazy about it. And as it happens with people who don't bake, they thought it was amazing I made a chocolate bar at home. If only they knew.
Print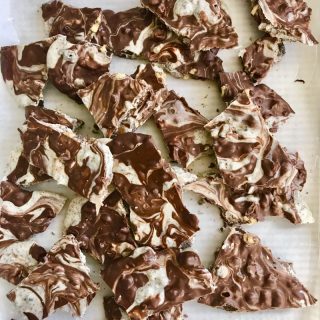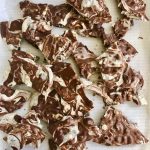 Prep Time:

20 minutes

Total Time:

40 minutes

Yield:

0

pound

1

x
---
Description
I use commercial tempered chocolate, because it's so easy to use and has a glossier finish. But any chocolate works, even chips.
---
Scale
Ingredients
6 oz

170g milk chocolate, chopped or chips
Scant

1 cup

(100g toasted walnuts, coarsely chopped)

6 oz

170g white chocolate, chopped or chips

3.5 oz

100g dark chocolate cookies or wafers, crushed
---
Instructions
Line a baking sheet with wax paper that will fit into your fridge.
Melt chocolates in different bowls.
Mix cookies with white chocolate and walnuts with milk chocolate.
Place small mounds of each chocolate on the prepared sheet, making a rough rectangle.
With the tip of a knife marble both mixtures a bit, not much, you don't want all flavors completely mixed.
Refrigerate about 20 minutes, until completely hardened.
Separate the cold chocolate carefully from the paper.
Break into pieces by hand and keep in tins with a tight lid.
---
---