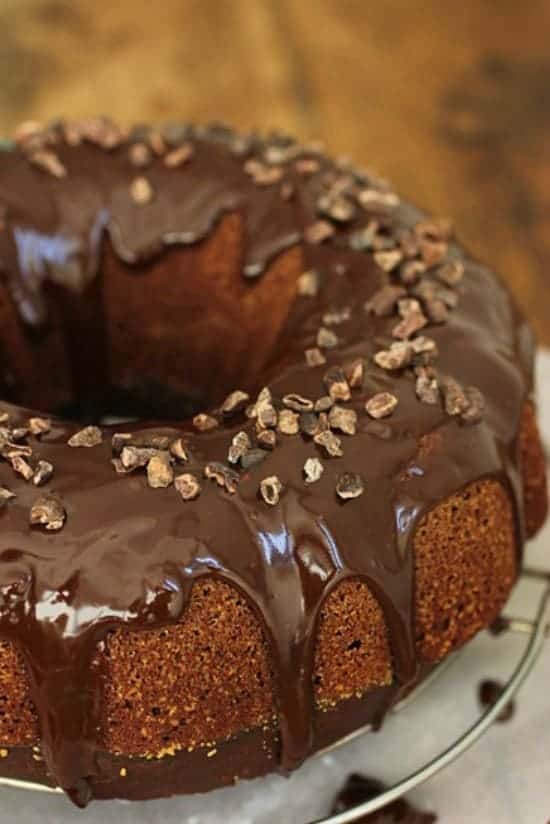 So for today's Bundt Bakers' theme, hosted by my friend Tara of Noshing with the Nolands, this bourbon hot chocolate bundt cake was the perfect fit.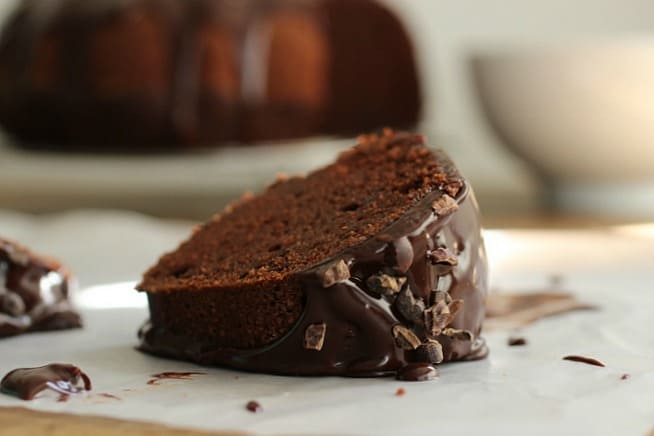 Bourbon sounds so manly, to be drunk neat while sitting on a dark brown leather chair.
Or not. It turns out that it works in a double chocolate bundt cake too. Ha, who knew.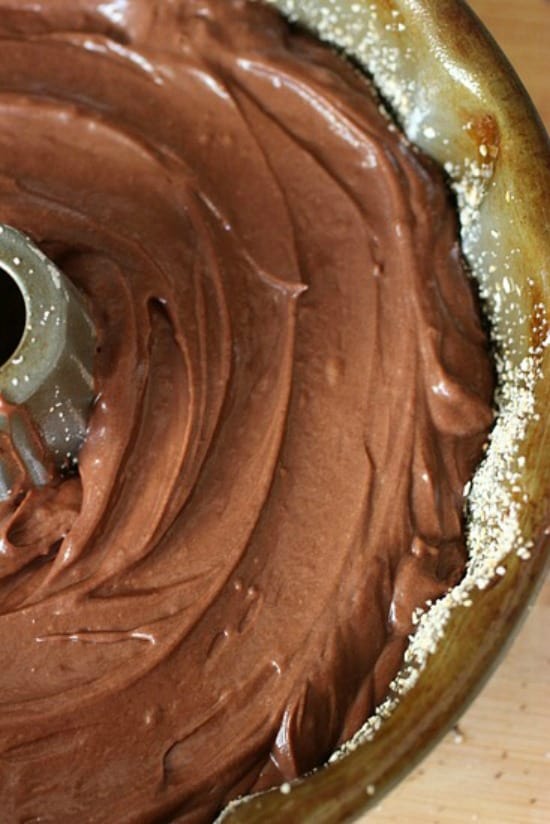 In case you're harboring any doubts, this is the chocolate cake with bourbon you've been looking for your whole life. In case you hadn't thought of baking a cake which included both chocolate and bourbon, then this is the chocolate cake with bourbon you've been looking for your whole life. Because it rocks so badly, you can't avoid it any longer.
I've made it so many times I lost count. It's so good, I'm able to trade favors for this cake.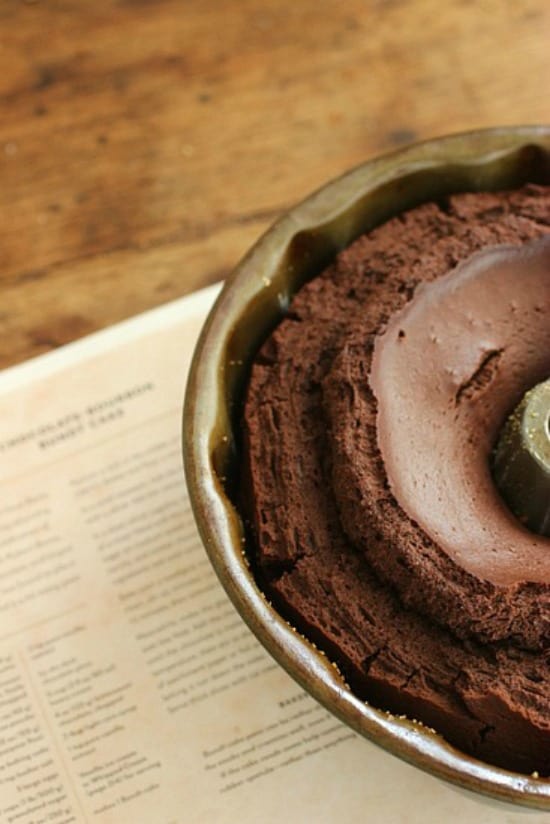 Need I talk again about the magic that happens when booze is added to cakes? Maybe I should. Maybe it's always good to remember. Because the flavor that a liquor or wine or beer or any other boozy liquid adds to a cake is unlike any other fflavoring
It's complex, it's deep, it's unique.
.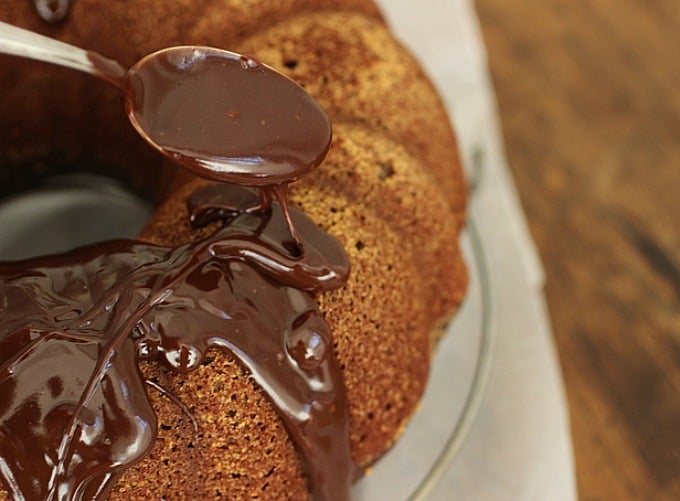 Chocolate cakes are apt for so so so many different combinations. What doesn't go well with chocolate I have to ask? Chocolate black pepper loaf, chocolate white bean cake (GF), chocolate potato cake…
.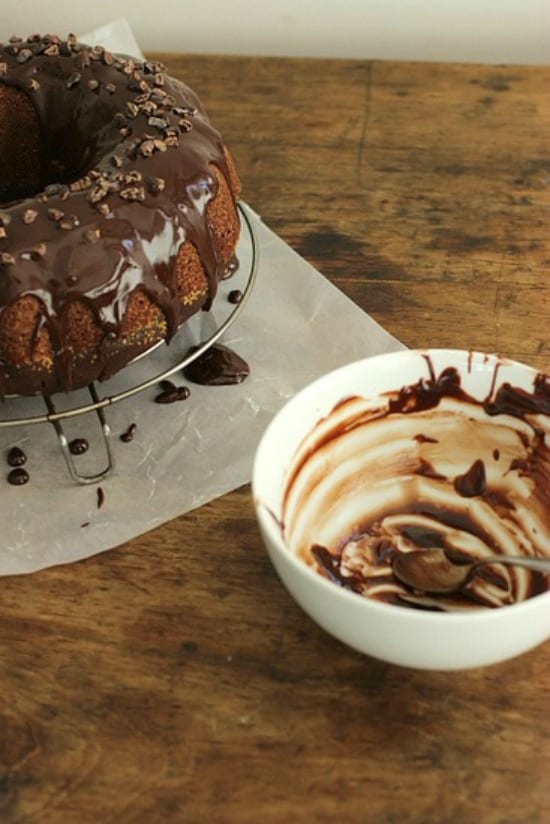 So the bourbon is in the hot chocolate cake. It's baked. The glaze is then poured on.
Oh, this glaze.
.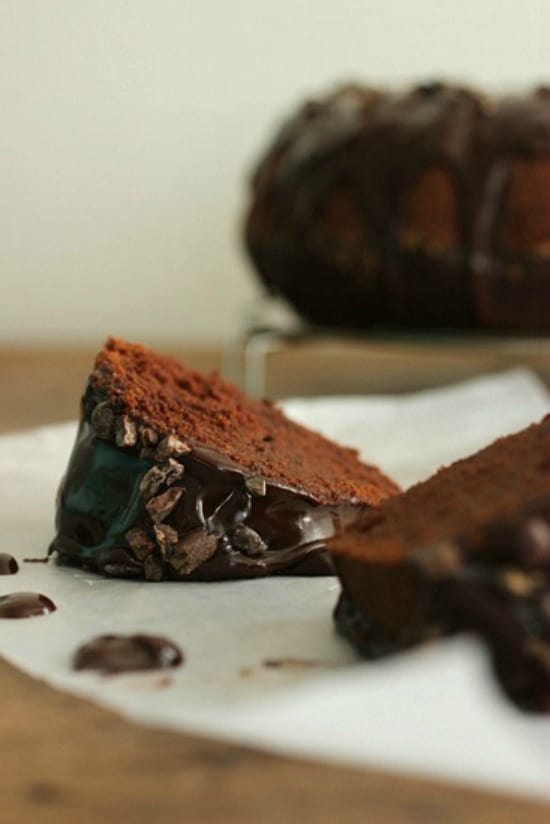 Five days and it was still awesome. Both the cake and the glaze I might add.
I use corn syrup in chocolate glazes a lot. A small amount makes it shinier, easier to pour, unctuous, gorgeous. This recipe here is probably the best one so far. I'm keeping it and so should you.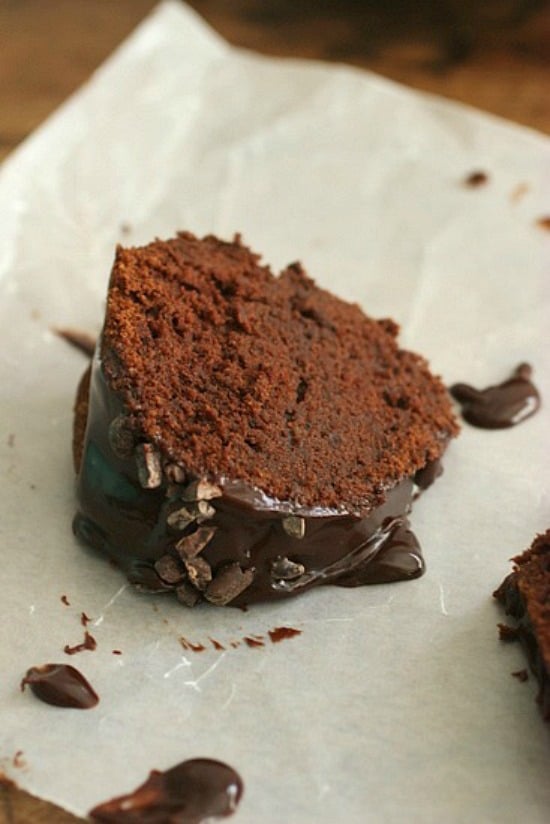 How is your November coming along?
Here in Buenos Aires we're having a weird spring. Basically, the weather does whatever the hell it wants. Hot days, cold days, tropical rains. We can't even count on the weather is an old and popular saying here.
But you can count on this bourbon hot chocolate bundt cake to rock your kitchen and the rest of the recipes from this wonderful Bundt Bakers group. See the list below and start baking!.
Print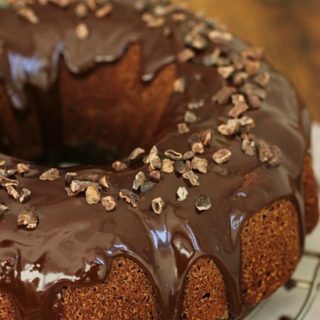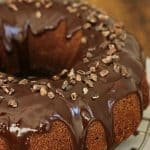 Bourbon Hot Chocolate Bundt Cake #BundtBakers
---
Description
You can play around with other licors, such as rum, baielys, kahlua or any other that you feel goes well with chocolate (and what doesn't right?)
---
Scale
Ingredients
For the cake:
1 cup

225g unsalted butter

4.5 oz

125g semisweet chocolate, roughly chopped

1/2 cup

45g unsweetened cocoa powder

2 cup

s 280g cake or all purpose flour

1 teaspoon

baking soda

1/2 teaspoon

salt

3

large eggs (at room tº)

2 cup

s 400g regular sugar

1 cup

250g sour cream

3/4 cup

180ml bourbon (I use Jim Bean)

2 teaspoon

s pure vanilla extract
For the chocolate glaze:
1/4 cup

60ml cream

2 oz

semisweet chocolate (roughly chopped)

2 oz

milk chocolate (roughly chopped)

2 Tablespoon

s corn syrup
Chocolate nibs (to decorate, optional)
---
Instructions
For the cake:
Preheat oven to 350ºF/180ºC
Spray or butter a large bundt cake pan. Sprinkle with fine breadcrumbs, shaking off excess.
In a medium bowl, melt chocolate and butter (in the microwave at 30 second intervals, stirring well after each one until just melted). Add the cocoa powder. Mix well and reserve.
Sift flour with baking powder and salt. (I do it directly over the batter later).
In a large bowl mix eggs with sugar until light and creamy, about 2 or 3 minutes.
Add cream cheese, bourbon, vanilla and the cooled chocolate mixture. Mix at low speed.
Add dry ingredients and mix only until well combined.
Pour into the prepared pan, spreading evenly and bake for 40 to 45 minutes, until a tester comes out clean.
Let cool for 10 minutes on a wire rack and carefully unmold on the wire rack. Let cool completely. (At this point you can wrap it in film and aluminum paper and freeze it for a couple of weeks. Thaw in the refrigerator and then let if get to room temperature before glazing).
Pour the glaze over and let it drip down the sides. Decorate with cocoa nibs.
For the chocolate glaze:
Heat cream a bit, remove from the fire and add the chocolates. Wait for 1 minute and mix until very well blended.
Add corn syrup and mix well.
---
adapted from Home Baked Comfort, by Kim Laidlaw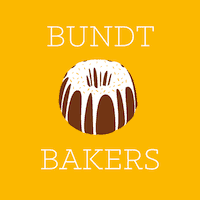 Want to join us baking a bundt cake each month?
#BundtBakers is a group of Bundt loving Bakers who get together once a month to bake Bundts with a common ingredient or theme. You can see all of our lovely Bundts by following our Pinterest Board.We take turns hosting each month and choosing the theme or ingredient.
Updated links for all of our past events and more information about BundtBakers can be found on our
homepage
.
---