My favorite Easter bread is braided, simple to make and perfect with a cup of coffee. This is not only a gorgeous sweet dough, but easy to make and great to work with.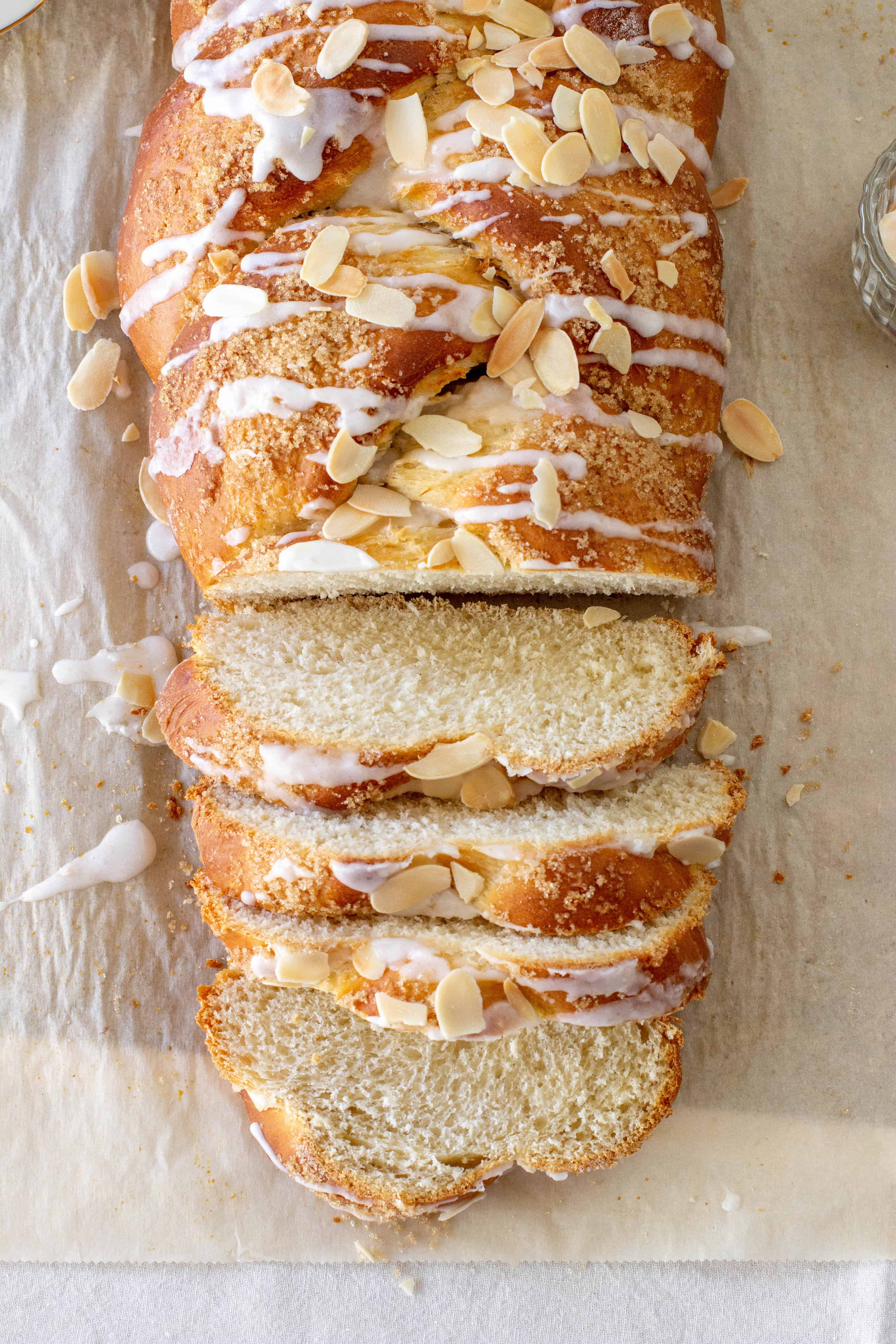 I live in Buenos Aires where we have a very strong Italian heritage.
So Easter bread is a huge deal. The forever traditional one is made into a rounded braid and pastry cream is added on top along with whole eggs. Not my favorite since the cream ends up overcooked and, for some unfathomable reason, laziness maybe? - said eggs are left white, not dyed or anything, just a plain ugly white egg that will bake to an even uglier tone of white/grey.
So I found my way of making an Italian worthy Easter bread. Which, in this recipe, are really two different shaped breads made from one dough recipe. One has pastry cream, of course. And you get two in one. Win-win.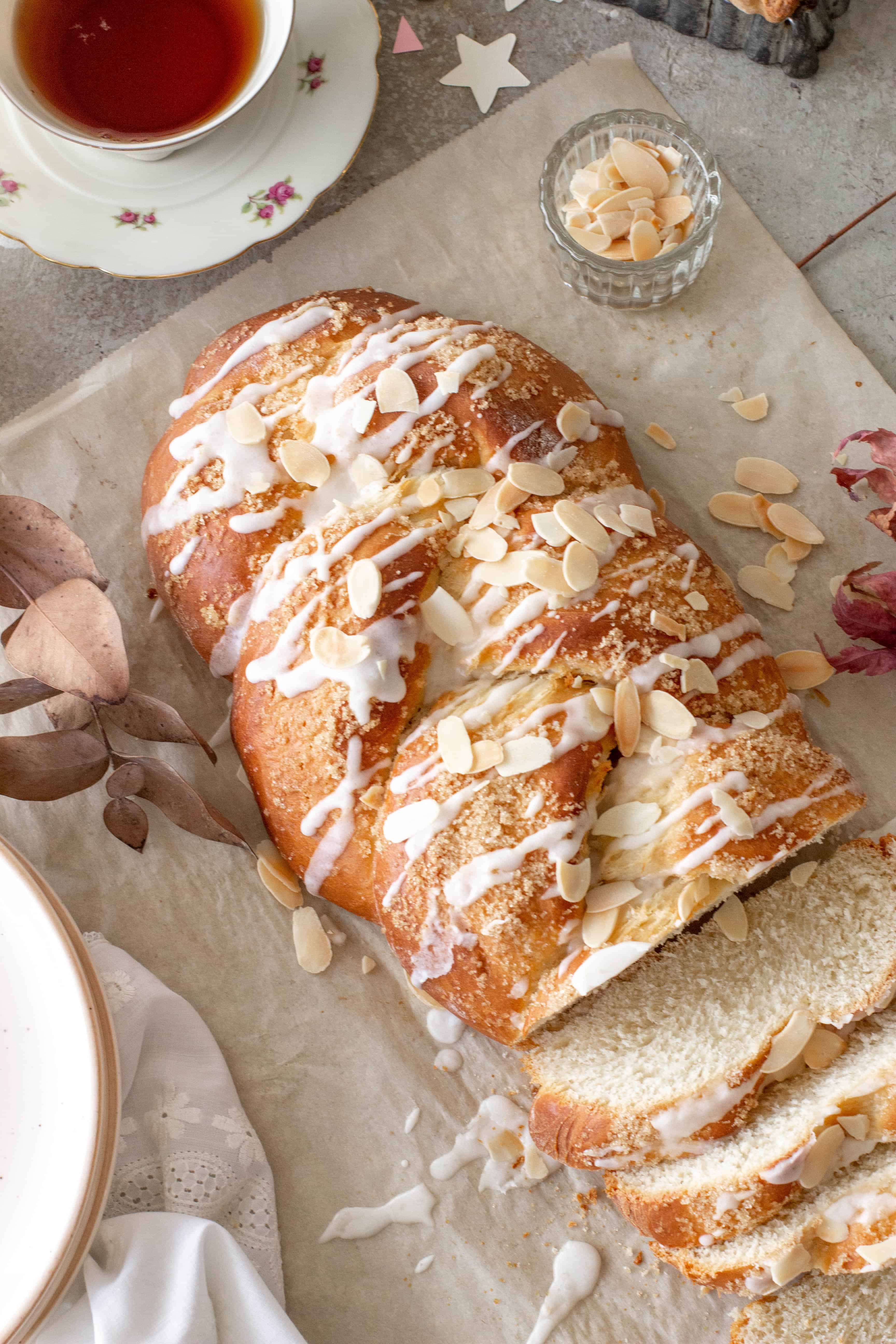 So, what is an Easter bread?
If you search the web you will find traditional Easter bread recipes from around the world. The most traditional ones are Italian and Greek probably, and they are quite similar.
These breads are yeasted, lightly sweet and usually braided with eggs on top.
Italy also has the famous Colomba Pasquale (Easter dove), a sweet bread with a crunchy top that is the counterpart to their other traditional bread, the famous Christmas Panettone, which is a huge deal in this country. You don't celebrate Christmas without panettone. Period.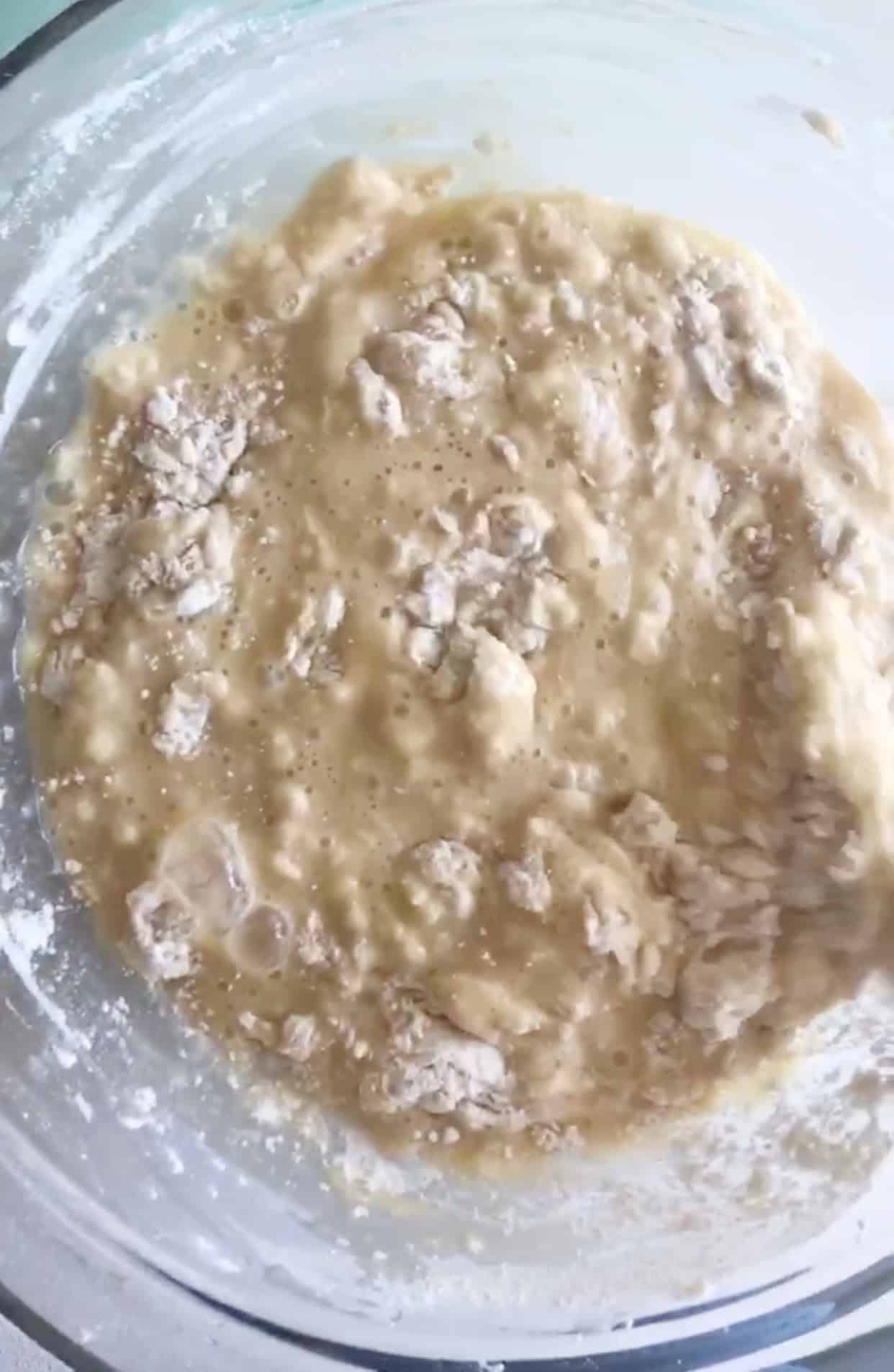 But let's get back to our bread here.
The dough I use is the Finnish Pulla. Ironic, I know, using a Scandinavian dough to make an Italian Easter bread. Well, as I told you before, I didn't follow the typical path. I usually never do.
This pulla bread dough is so amazing I never looked back after making it only once, and decided it would be my go-to recipe for Easter bread or similar. Truly a fabulous recipe that you must try because I know you'll feel as I do about it.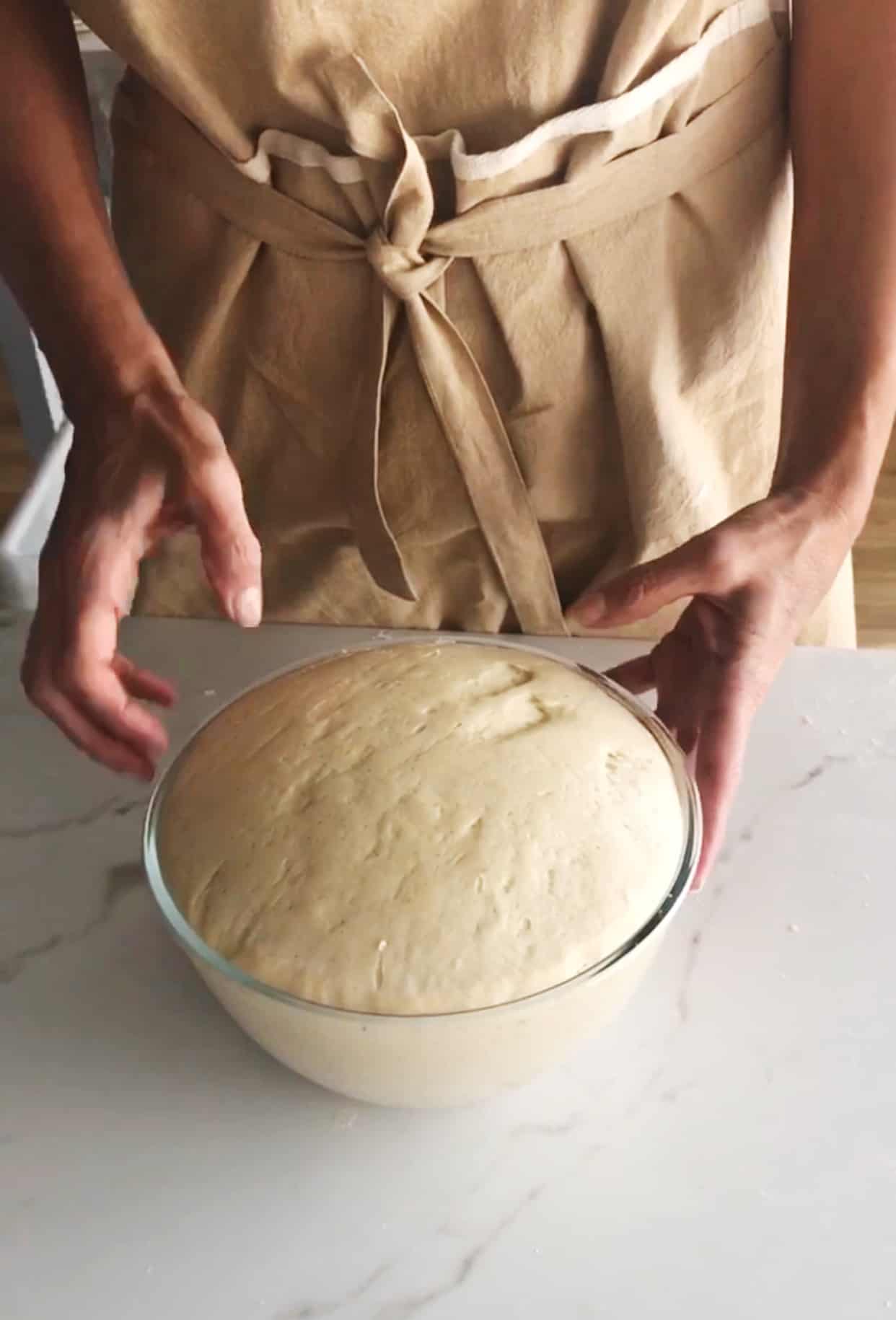 About different types of yeast.
A very short answer is that yeast is a living microorganism that, when properly 'fed', metabolizes sugar and produces carbon dioxide and alcohol. It's what makes the bread rise or leaven and gives it that particular flavor.
Dry yeast: you can buy instant or active dry, which look the same but are activated differently. The former goes directly into the dry ingredients (flour mostly) and the latter needs a wet environment (water in most cases) to foam and be ready.
Fresh yeast: it comes in cubes usually and is crumbly and humid. This type has a much shorter refrigerator life than the dry versions, so is not as popular.
Don't be afraid to work with yeast. It takes a little practice (what doesn't), but the results are amazing. Making your own bread is a one-way journey for many people. Including me.
Tips for working with yeast:
Make sure the yeast is active.
Old or moldy yeast is no good, similar to baking powder. If not kept in the right conditions they will not work properly. In short, your bread will not rise. All your effort will be wasted. So buy yeast according to the amount of bread you bake. Always label it so you know how old it is.
Don't mix yeast with salt at the beginning of the recipe.
They should be added separately and mixed after the yeast is working, that is, after it is mixed with some liquid and flour. They are not friends, as salt 'kills' some of the yeast power. You certainly don't want that for your bread. You want the yeast to be powerful and make it rise as much as it can.
Take the time to knead the dough properly.
Kneading develops gluten and creates a 'woven fabric' that forms the structure for the bread to rise well. Too little kneading and the bread won't rise well. But don't overdo it either. Too much kneading and the structure will end up breaking and the result will also be bad. Stick to the instructions in the recipe.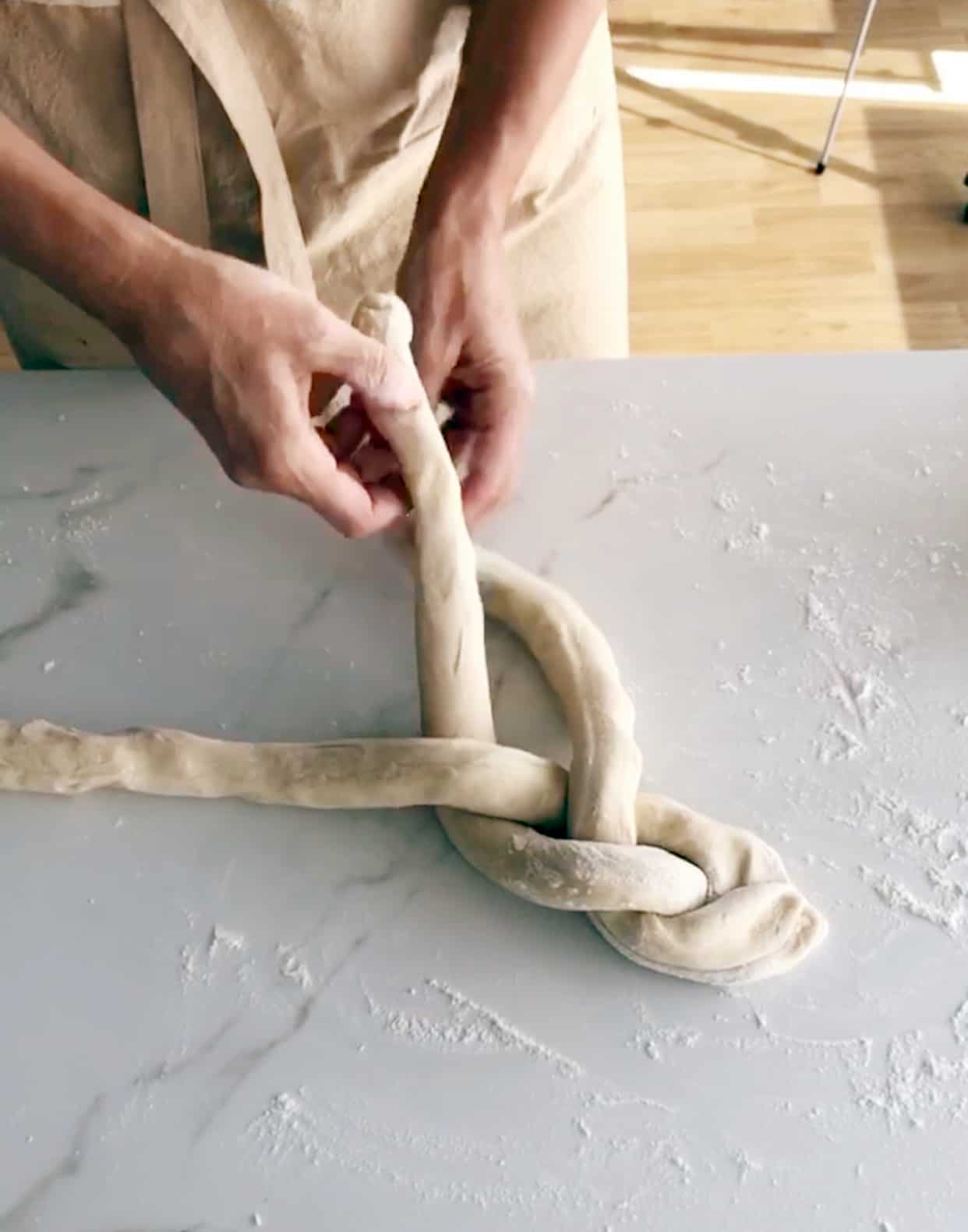 This bread dough has eggs and melted butter added.
So it's very rich in flavor and texture, but not difficult to work with. If you're familiar with brioche, think of this pulla bread as the poor cousin, fewer eggs and less butter but lots of attitude.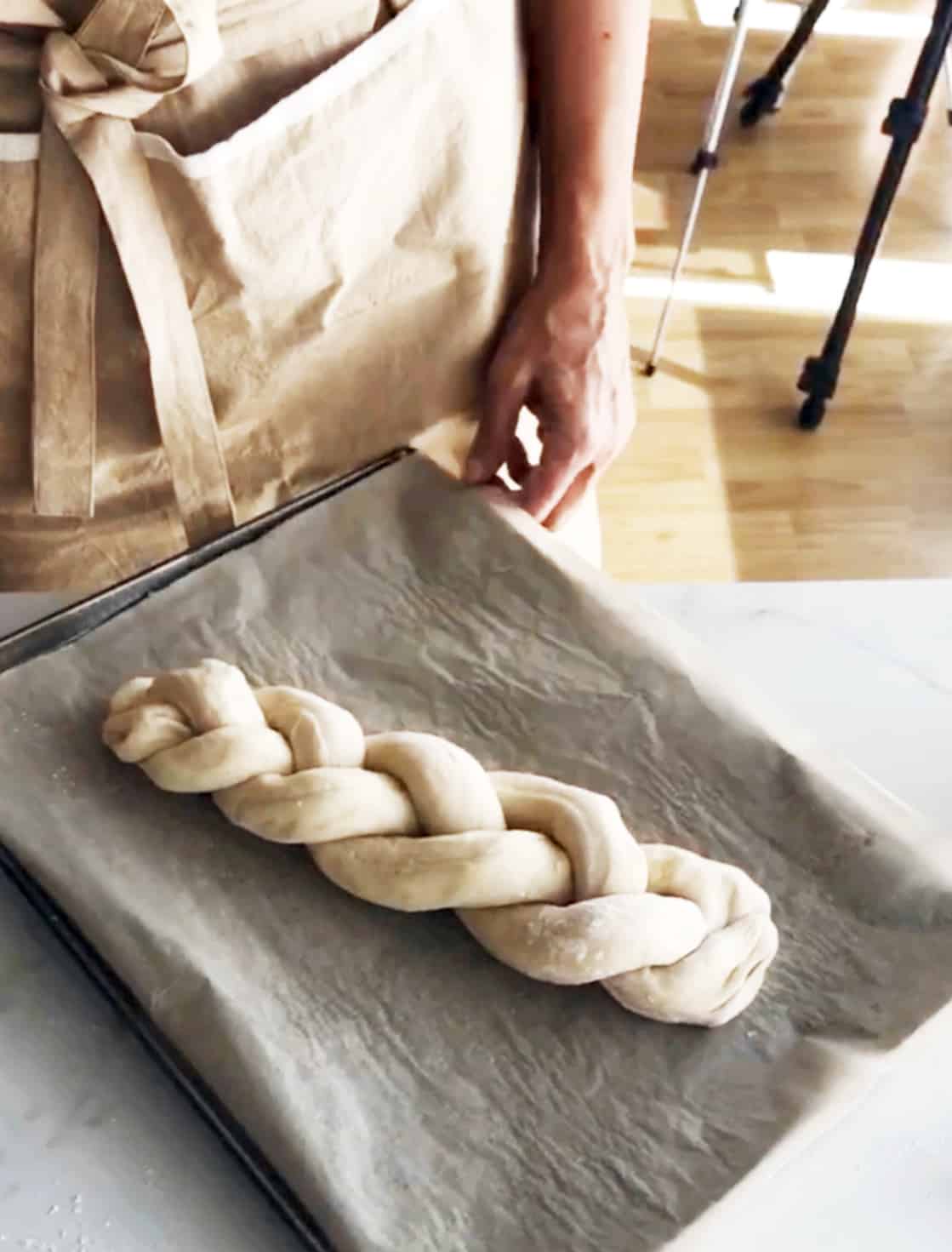 Different types of braided breads
Easter breads are traditionally made as a single braid with the ends overlapping, making a round braid.
You can do that, or do the braid and leave it as is, as the photos in this post.
Alternatively, you can go the challah way and do a more sophisticated job. But it wouldn't be traditional I guess.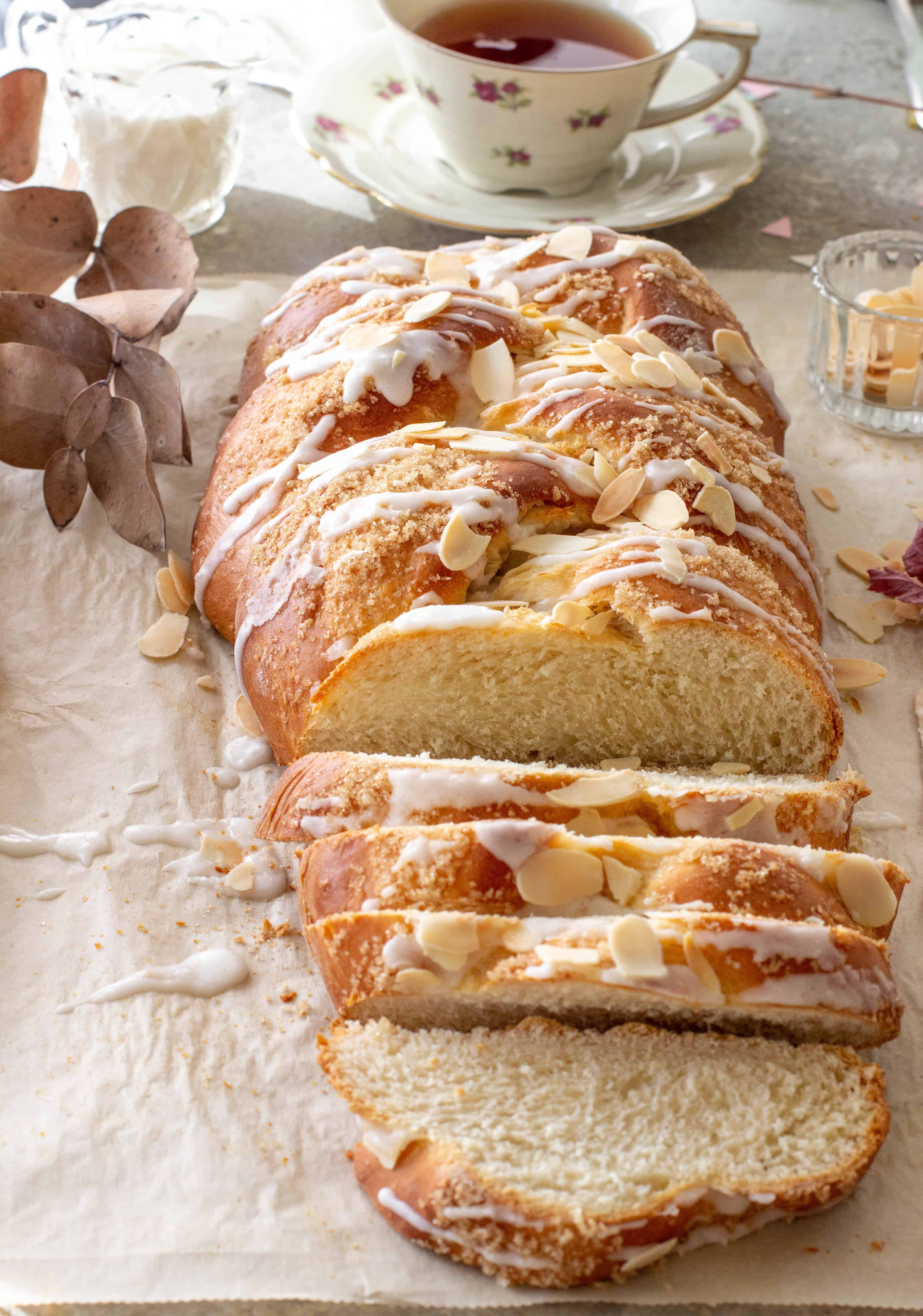 Since I made this dough for Easter, I only added vanilla extract.
But you can also add cardamom, almond extract, citrus zest (orange, lime, lemon, tangerine), ground cinnamon. The possibilities are many.
You can play with the glaze too, make it orange-flavored, or use a liquor, or coffee. Let your imagination and palate go in any direction you want.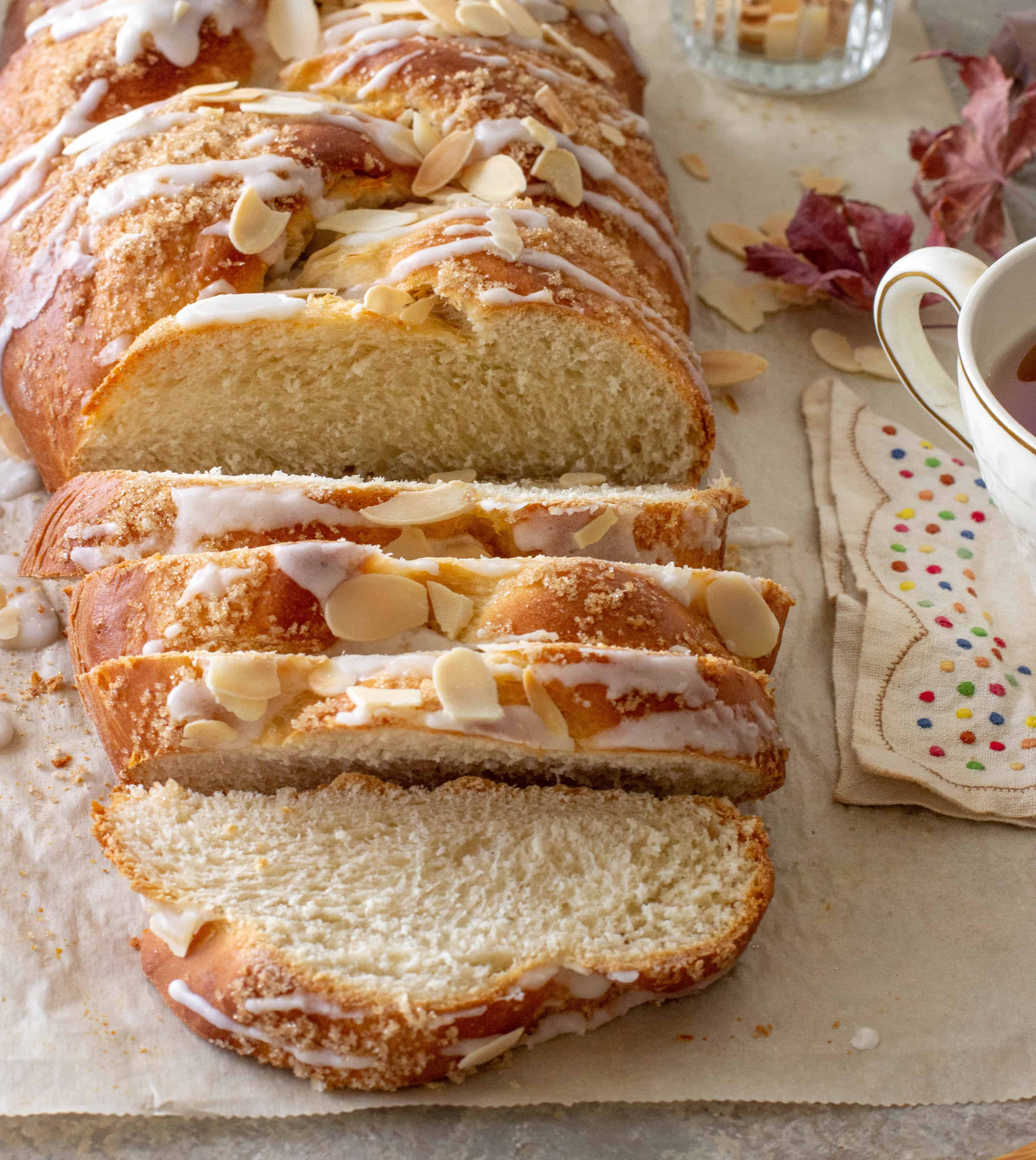 I also use this dough to make a sort of deep dish pizza filled with pastry cream (made in the microwave!). Amazing.
Will post that recipe during the week. Stay tuned.
Print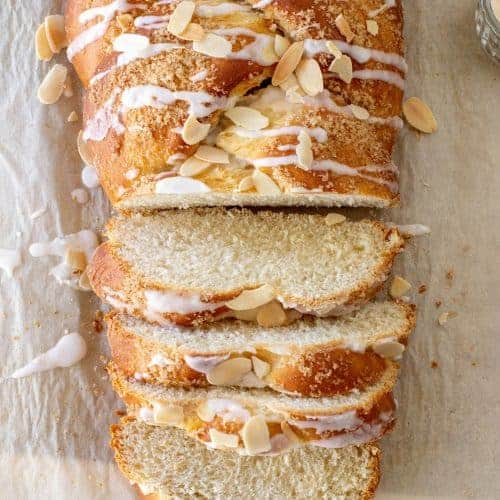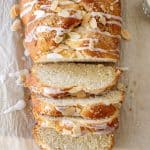 Easter bread
Author:

Paula Montenegro
Prep Time:

180 minutes

Cook Time:

40 minutes

Total Time:

3 hours 40 minutes

Yield:

1

medium braid

1

x
Category:

bakery

Cuisine:

Scandinavian
---
Description
A beautiful sweet dough to make for Easter bread or any time you want a sweet yeasted bread. The origin is Scandinavian.
---
Scale
Ingredients
For the dough:
1 cup

(250g) whole milk, warm

1 teaspoon

active dry yeast

1/4 cup

(60g) warm water

1/2 cup

(100g) sugar

1 teaspoon

vanilla paste or extract

1 teaspoon

salt

2

eggs, room tº

4 1/2

to

5

cups (

630

to 700g) all purpose flour

1/2 cup

(115g) melted butter
Milk to brush before baking
Light brown sugar to sprinkle
For the glaze:
1 cup

confectioners' sugar

1

-

2

tablespoons lemon juice

1/4 cup

sliced almonds, toasted
---
Instructions
In the bowl of a stand mixer or a large bowl (I do it by hand) put warm water.
Add yeast and mix with a wooden spoon or similar. It will be lumpy and weird. Cover with a clean kitchen towel and let stand 3-5 minutes until frothy.
Add warm milk, sugar, cardamom, and eggs. Mix a few times until eggs are combined.
Add 1/3 of the flour amount and salt. Mix with the spoon. It will be lumpy and rough.
With the stand mixer: attach the dough hook.
At low/medium speed add the melted butter and rest of the flour (the smaller amount) 1/2 cup at a time. Stop the mixer, cover the bowl with a clean kitchen towel and let rest for 15 minutes.
By hand: Add melted butter and half of the remaining flour (the smaller amount) and mix well with a spoon. Add the rest of the flour and mix. It will be dry and lumpy.
Cover the bowl with a clean kitchen towel and let rest for 15 minutes.
Now on to the kneading.
If using the stand mixer use the dough hook at medium speed for 6 to 8 minutes, until you have a shiny, satiny but slightly sticky dough. You might use the extra flour stated above but don't be tempted to add more unless the dough is very wet and sticky.
If kneading by hand, do it on a clean surface, ideally marble counter or similar.
Knead while adding the rest of the flour by tablespoons until the dough is shiny, slightly sticky but it's easy to separate it from the counter. It takes a few minutes to start coming together. You should knead for 8-10 minutes.
Put the dough in an oiled or buttered large bowl and turn it onto itself so the whole surface is greased.
Cover with plastic wrap and let rise in a draft-free warm place until doubled, 45 minutes to 1 hour, depending on the temperature of the place. Alternatively, you can now refrigerate it for 8 hours. Once you're ready to shape, take it out of the fridge and wait 15 minutes or so, it depends on how warm your space is. Don't wait too much since the cold dough is much easier to shape.
Have ready a buttered or parchment-lined baking sheet.
When ready to braid, gently punch the dough down and turn it onto the counter or similar surface cut the dough in 3 parts and make them into ropes.
Put three ends together pinching them down and braid them. Transfer the braid to the pan. cover with a clean kitchen towel and let rise 30 minutes or so, until slightly puffed.
Or braid it some other way, see notes above.
Preheat the oven to 350ºF /180ºC.
Brush the surface with milk and sprinkle with light brown sugar.
Bake for about 30-40 minutes, until puffed, golden.
---
Notes
You can make a single braid like this one or a thinner, longer braid and make ends meet resulting in a circle. Or go the challah way, see ideas here.
---