How are you preparing for Easter? I feel that any holiday, especially on a Sunday, is a great excuse to put together a brunch table. So I prepared a list of great baking ideas to inspire you. Some are easy and perfect if you need a last-minute addition to your menu. There are both sweet and savory recipes, our fav ones.
This recipe roundup is updated every year with new content.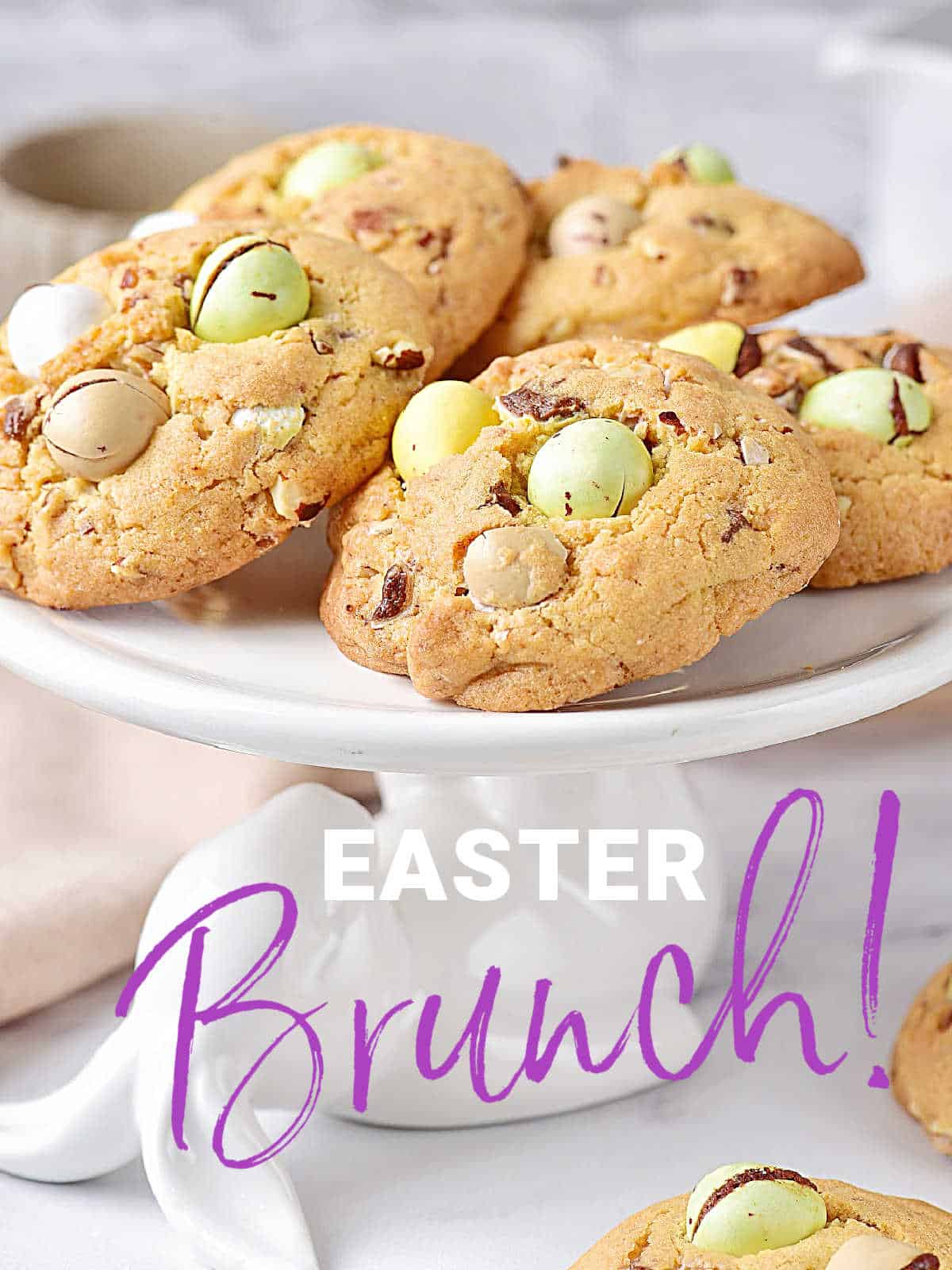 As an Amazon Associate, I earn from qualifying purchases. Please read my disclosure policy.
Every year I gather with family, sometimes old friends, and celebrate around a nice brunch table for Easter.
It's always special and there's always too much food, as pertains to those of us brought up with any type of Italian heritage.
Setting the table: take the time to think about what color palette you want that goes with your food. Easter and Spring are all about light and sunshine (hopefully) so make sure your plates and linens match the spirit you want for the brunch.
The recipes
The great thing about baking is that most recipes are good to eat year-round. We are not as eager to bake in the scorching summer, but spring and fall are perfect occasions. And a holiday is the perfect excuse.
These are, hands down, my favorites for Easter.
Savory
I have to confess that savory baking is one of my favorite things. And eating the results is a big part of why I love it.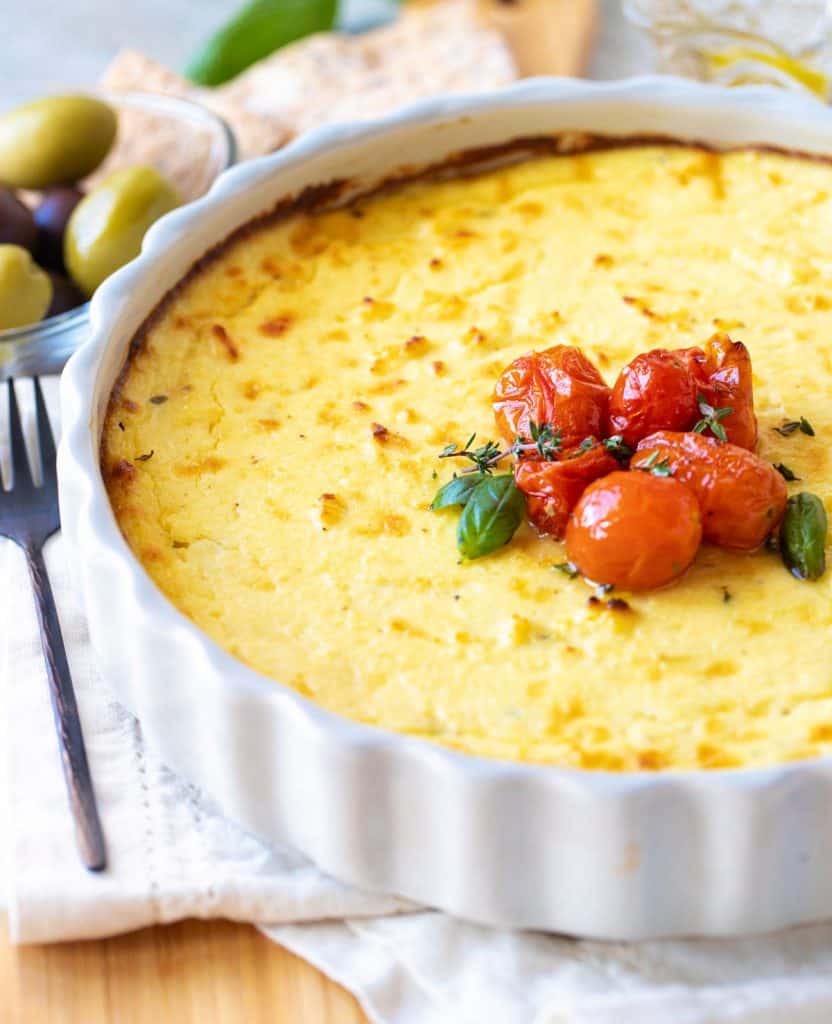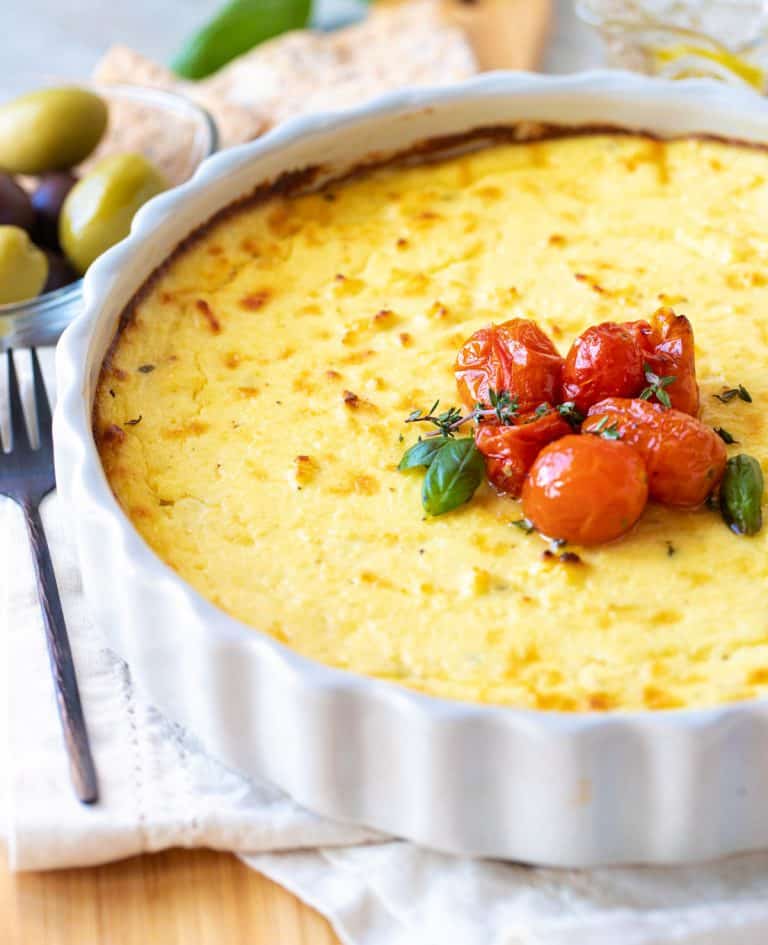 Easy Baked Ricotta
This simple recipe is a great appetizer recipe that is quick and easy to make. It can be mixed by hand or in the food processor if you want a smoother texture. A perfect addition to a brunch table, as a dip in a charcuterie or cheese board, or as a light lunch if you make it as a crustless pie.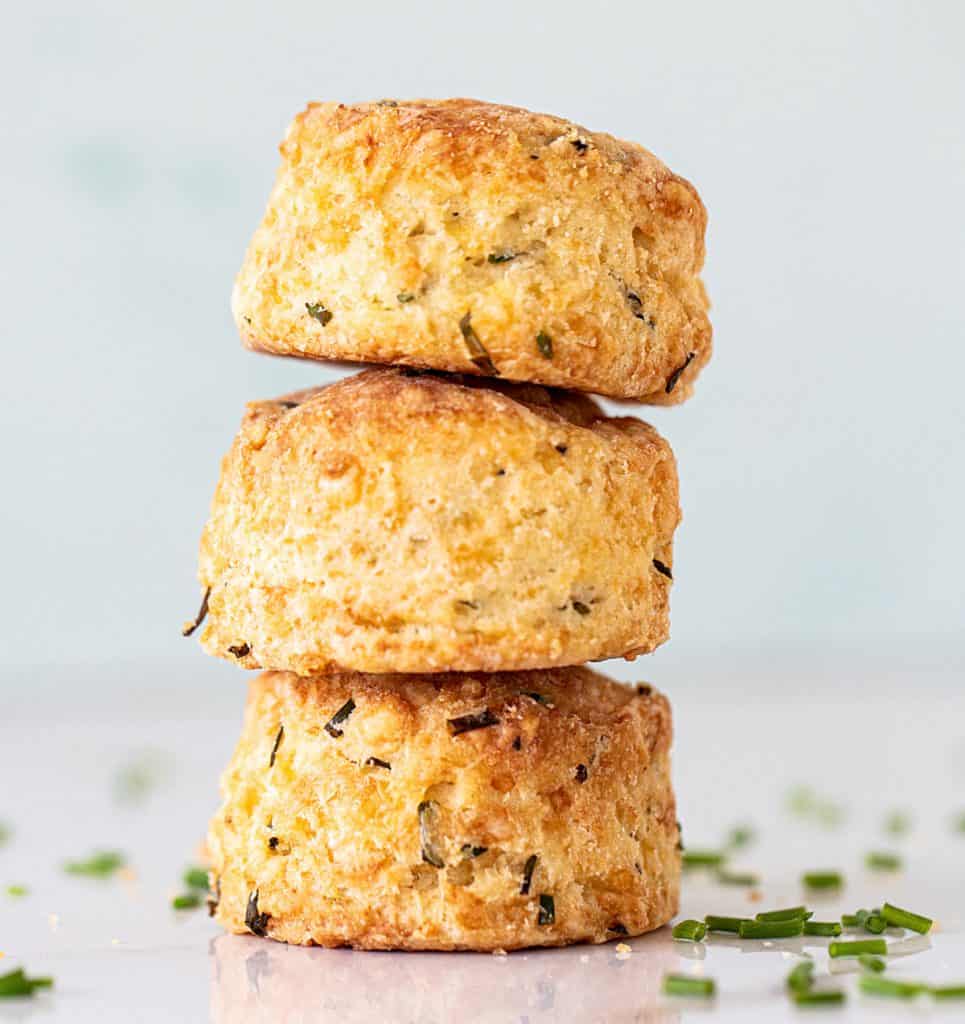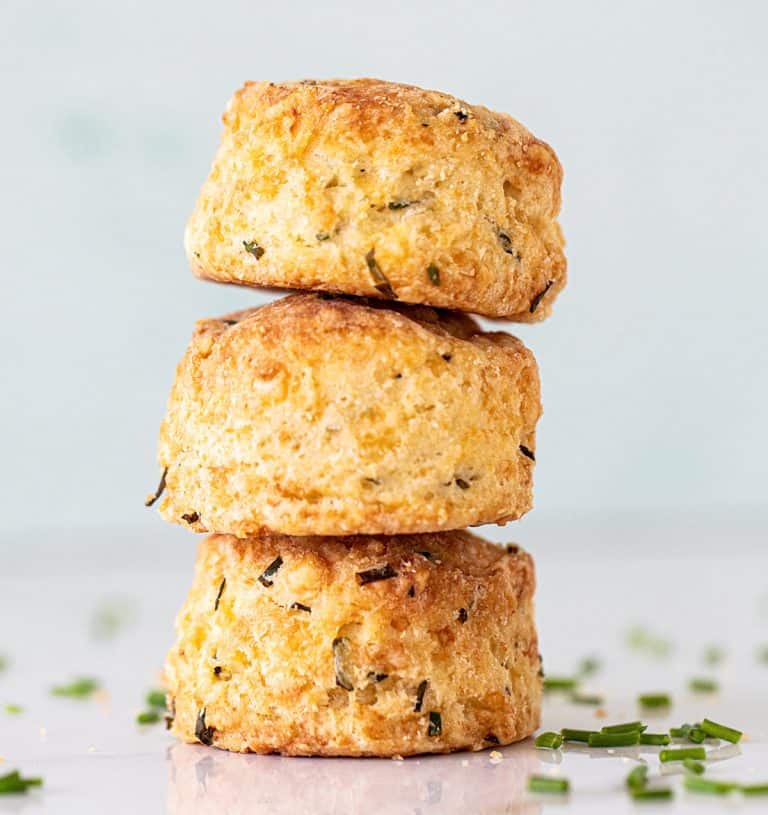 Savory Scones
This recipe is stunning and ready in an hour. I use cheese and chives for an amazing flavor but think of it as a master savory scone recipe dough where you can add other ingredients, like bacon. They rise beautifully and bake to a fantastic golden brown. Wait until you smell the aroma in the kitchen!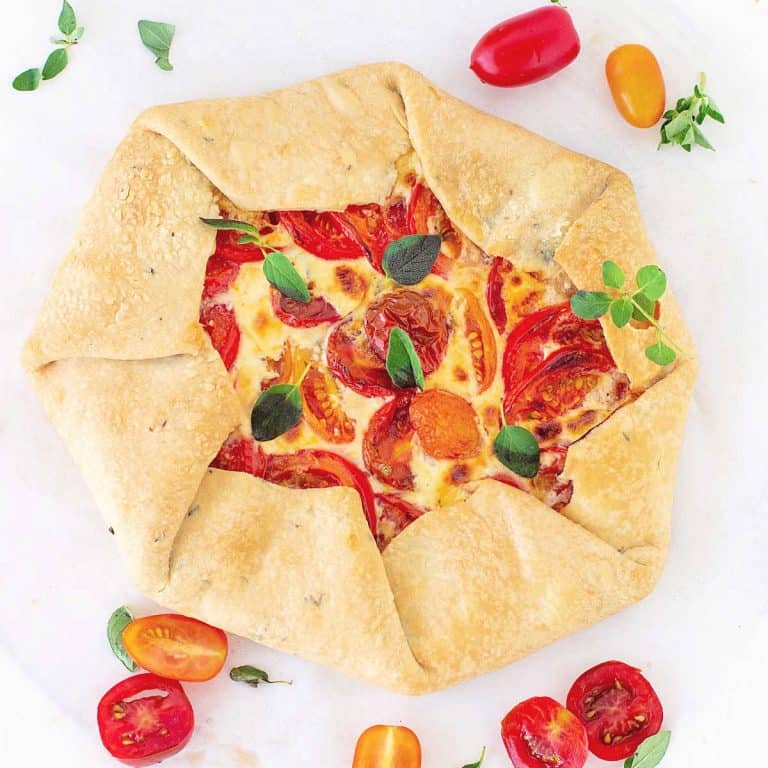 Tomato Galette (savory recipe)
Galette is the French word for a free-form pie recipe. This one has a layer of cheese mixture, a buttery herb crust, and ripe, bursting-with-flavor tomatoes. It's the easiest way to make a pie since you don't need to line a pie dish. And is so delicious!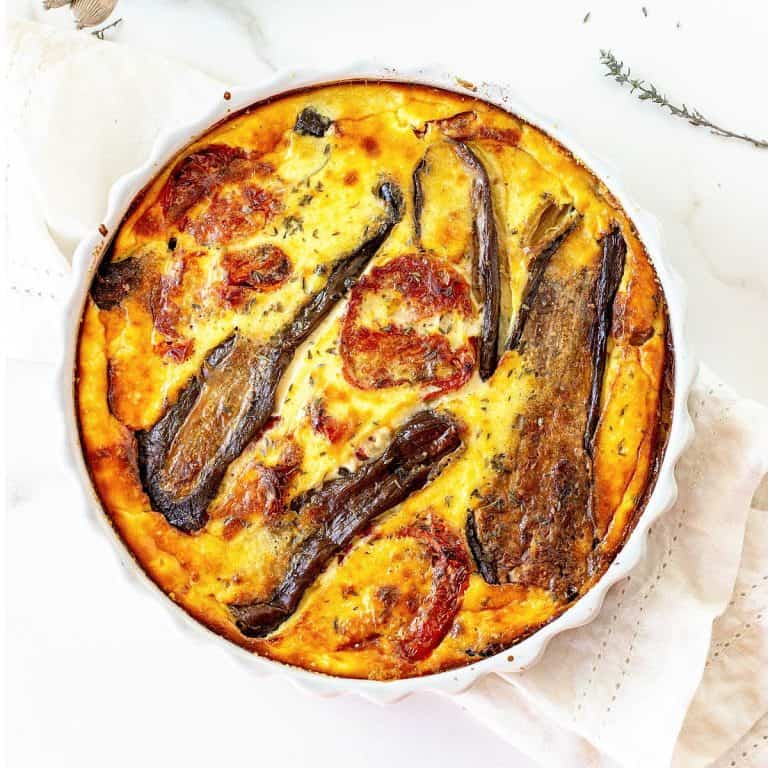 Crustless Quiche Recipe (any flavor!)
Crustless Quiche is a simple, flavorful dish great for weekend brunch or a light lunch. It's egg-based and very versatile with fillings. Ready in less than an hour, it keeps well for several days in the refrigerator!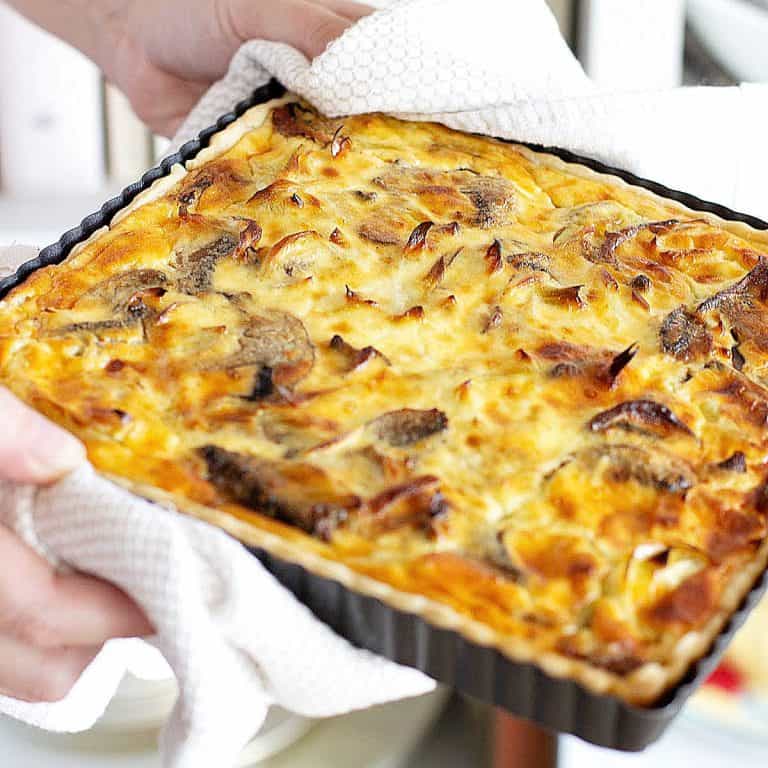 Mushroom Quiche
Quiche is a short, fancy tart with a buttery crust and a rich, creamy filling. Mushrooms and leeks make this recipe extraordinary, full of flavor, and a wonderful dish for brunch, potlucks, and picnics, and to have frozen at all times, just in case.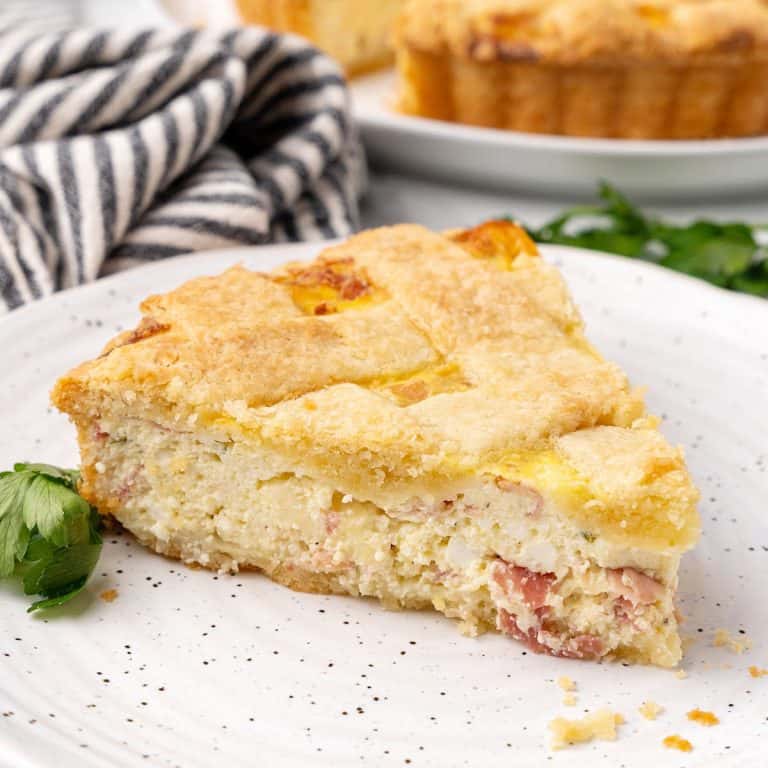 Pizza Rustica (savory ricotta pie)
This is a classic Italian savory pie made with ricotta, cheese, and cold meats. The crust is amazing and slightly sweet, something that goes incredibly well with the salty filling. It's a traditional dish for Easter and a great recipe for leftovers.
Bread & Scones
There are some traditional recipes below that I love to include on a holiday table. All brunches should have bread and cookies, of course!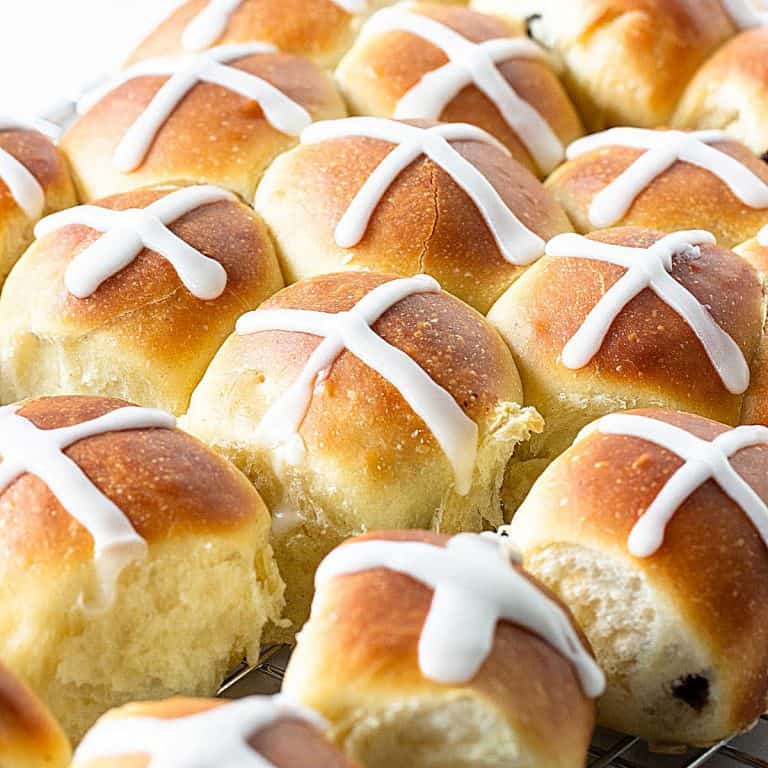 Hot Cross Buns
These are traditional little sweet Easter buns. They are super soft, tender, with a hint of cinnamon, and studded with raisins. They can be made ahead and frozen.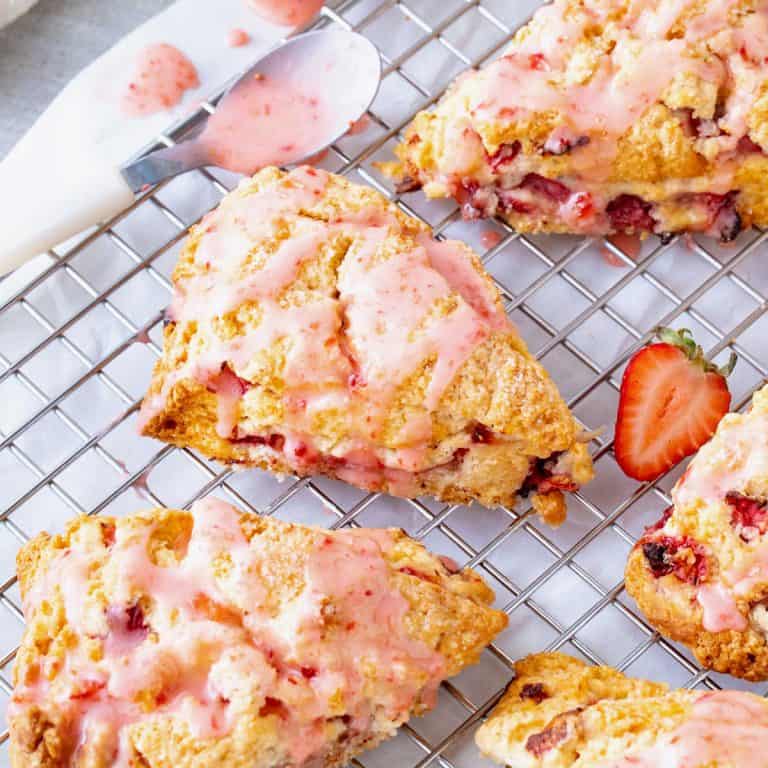 The Best Strawberry Scones
A fabulous tender strawberry scone recipe that bakes to a golden brown and has the most eye-catching pink drizzle of strawberry glaze. You can make them ahead, cut, and keep them frozen until ready to be baked. I give you all my tips and tricks for making the best homemade scones!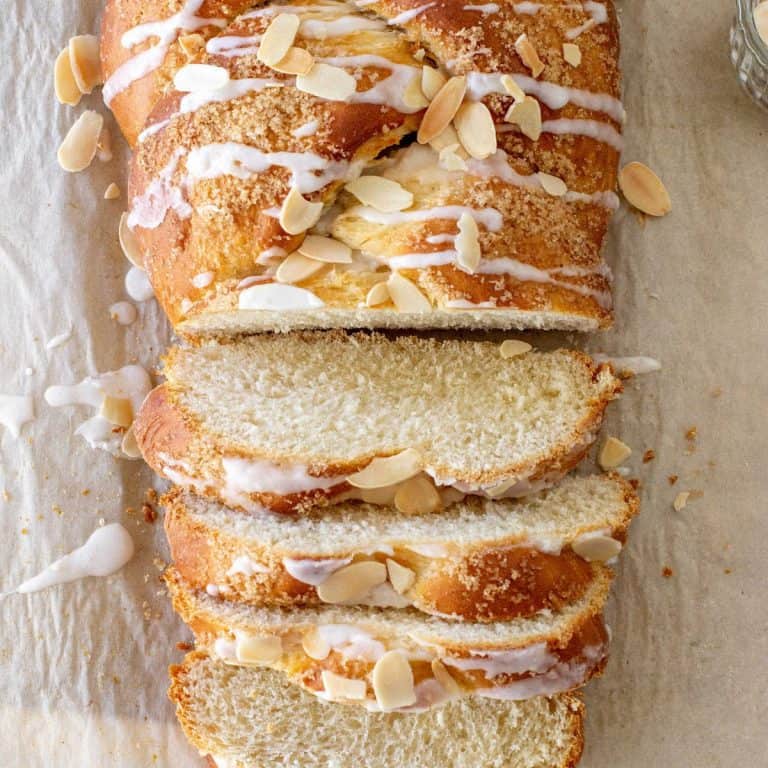 Glazed Easter Bread (with video)
My favorite Italian Easter bread is braided, glazed, and has simple flavors, perfect for brunch or with a cup of coffee. This is a gorgeous sweet dough that's easy to make and great to work with. And versatile enough to add flavorings, fillings, or top with colored eggs if you want to.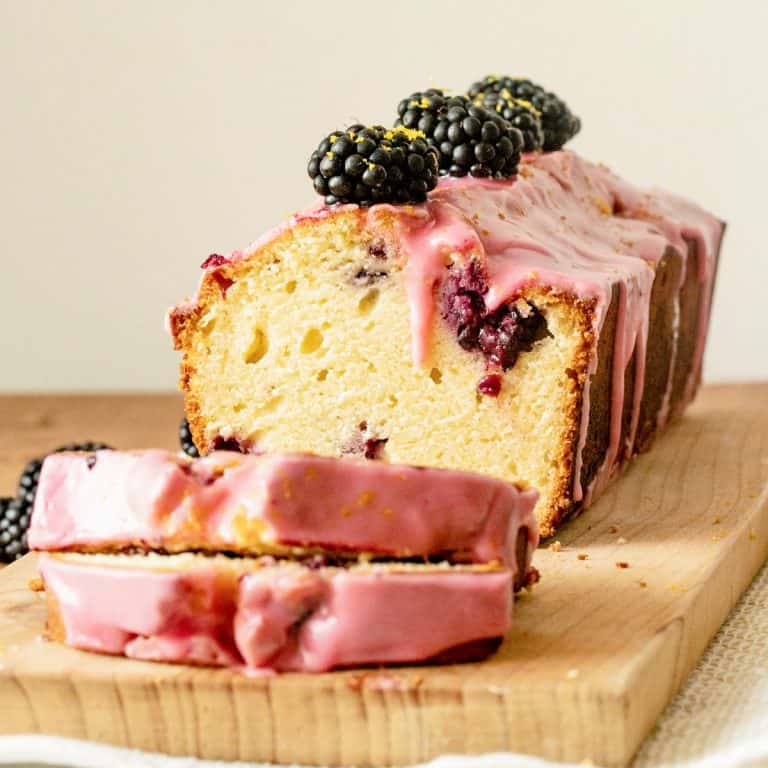 Lemon Blackberry Bread
A quick bread similar to a light pound cake that bakes to a golden brown and is covered with the most eye-catching pink icing. The flavors are amazing together, you can use fresh or frozen fruit, the crumb is soft and keeps well. It's one of our favorite recipes to make for Easter and Mother's Day brunch.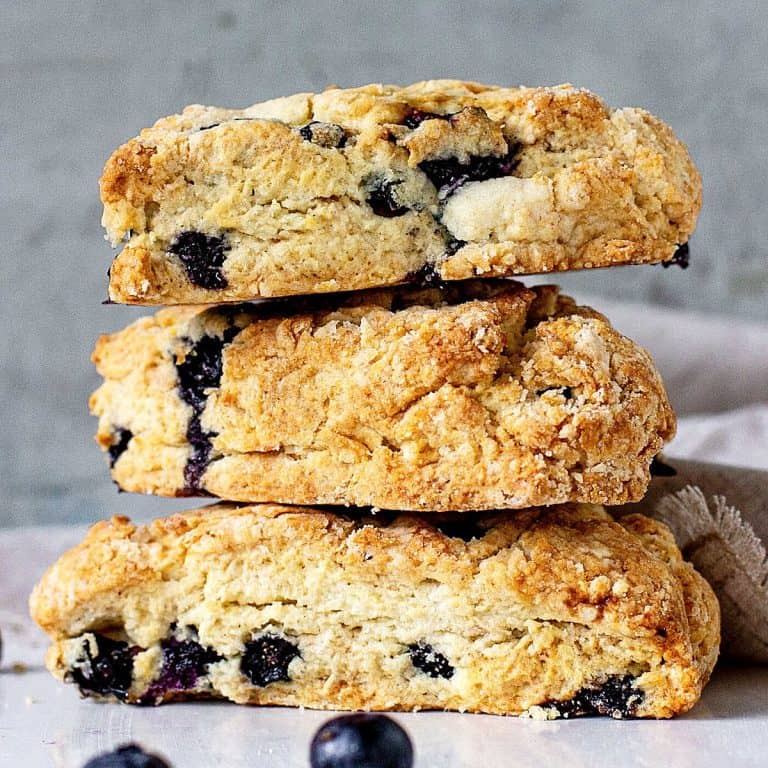 Blueberry Scones
Scones that are bursting with blueberries, this recipe makes tender, buttery, flaky ones that are ready in an hour and can be frozen.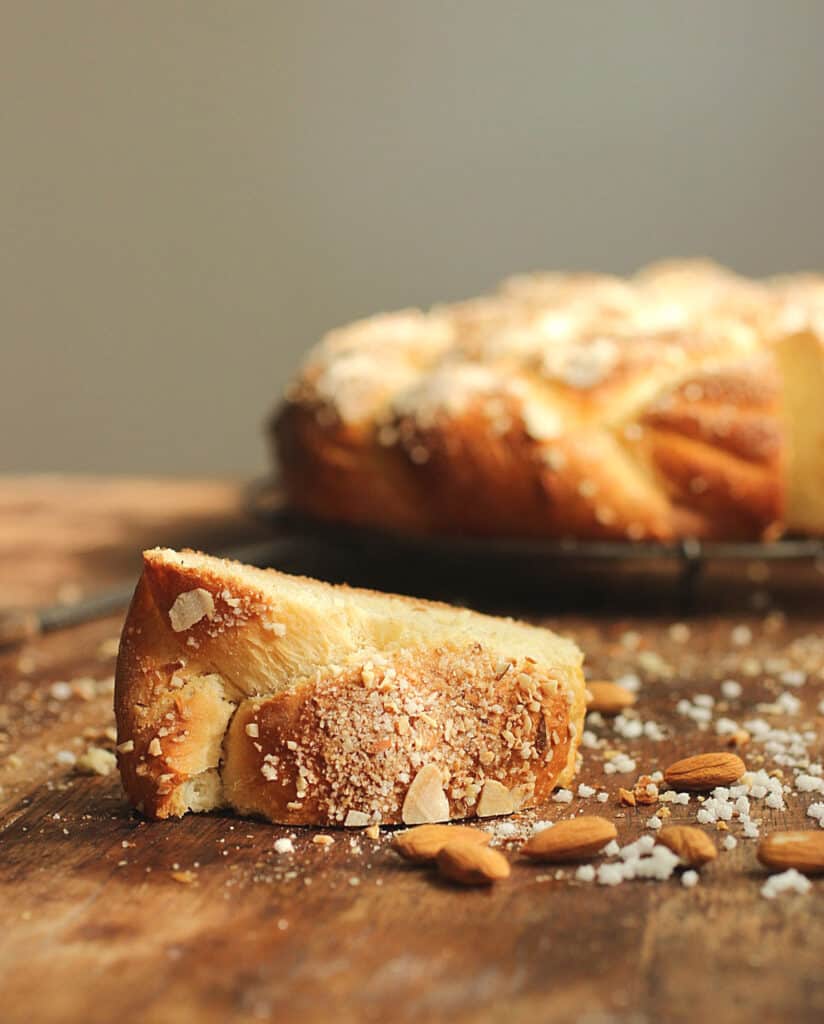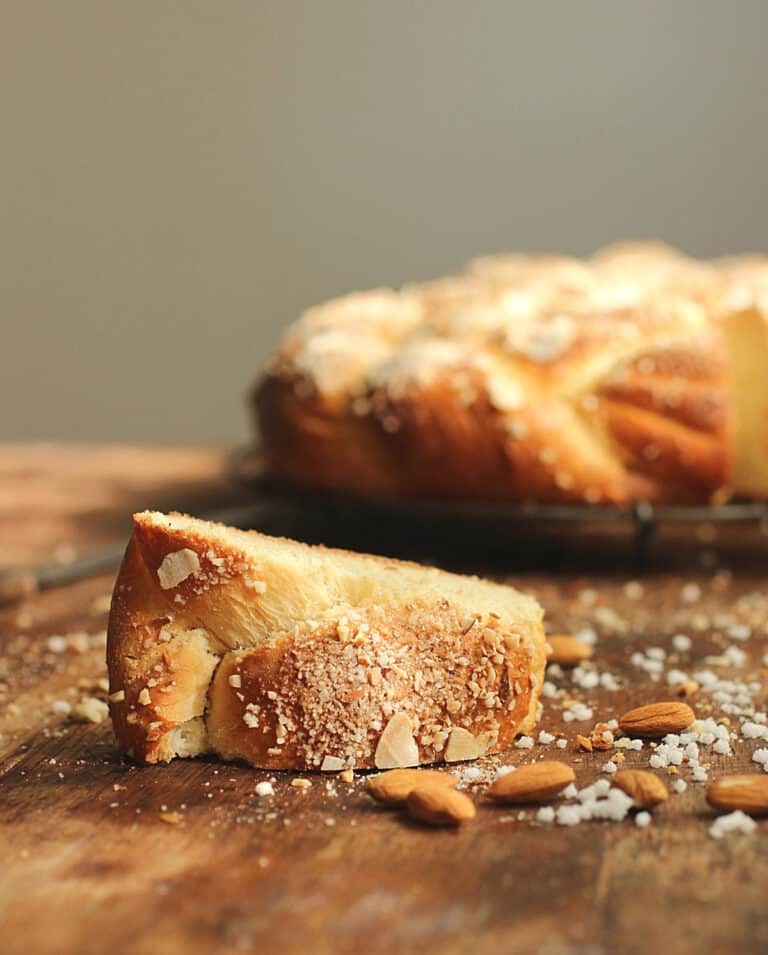 Crunchy Almond Holiday Bread
A gorgeous holiday braid, with a crunchy almond crust and a soft, fluffy crumb. Make it plain or add cranberries, chocolate chips, or spices for a more festive look. It can be made ahead and frozen.
Cookies and Candy
Easter is not complete without cookies and easy candy recipes. Here are our favorites.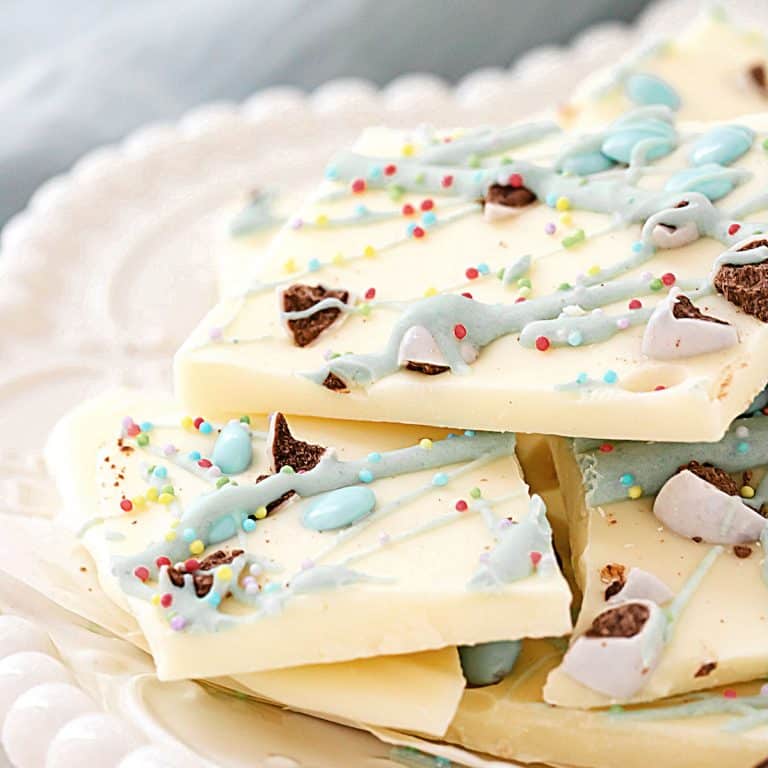 Easter Bark
Super easy thin chocolate bars that are perfect for celebrations. This Easter bark recipe has two variations: white or dark chocolate. Top them with colored chocolate, sprinkles, chopped mini eggs, or any other themed decoration you like. It takes 10 minutes to put together and extra time to set, and that's it. A great holiday project to make with kids.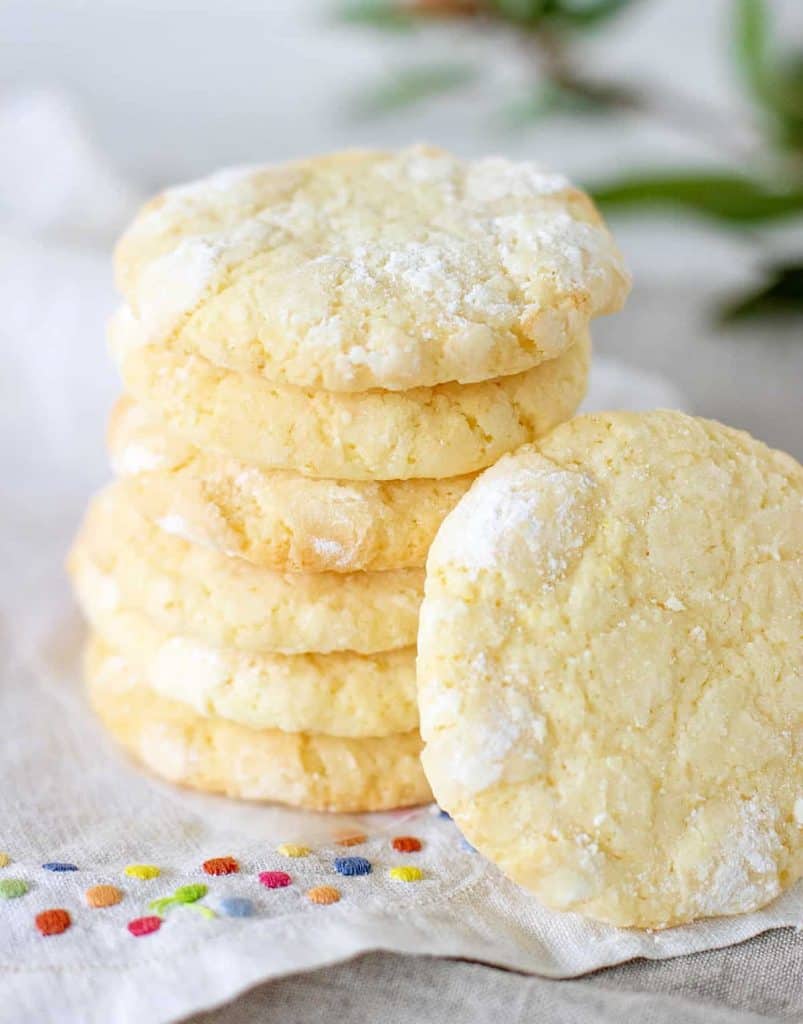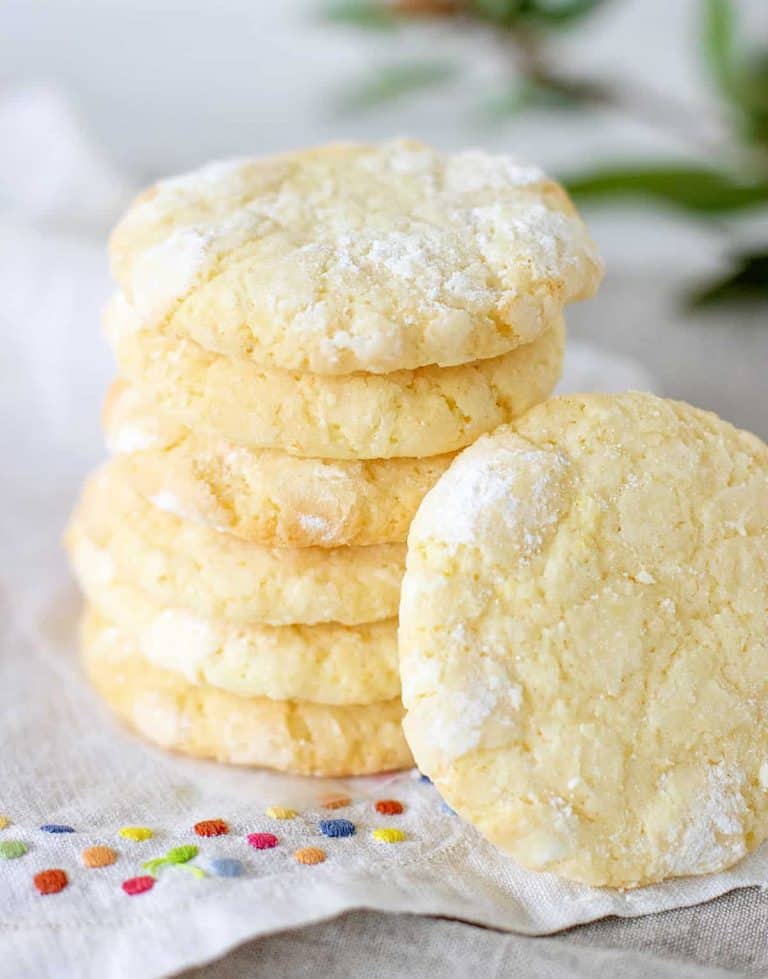 Lemon Crinkle Cookies (with video!)
Since Lemon Crinkle Cookies are a crowd-pleaser, let me tell you this is the only recipe you'll ever need. They're simply sensational! Perfectly tender, easy to make and with a fresh lemon flavor. I'm hooked.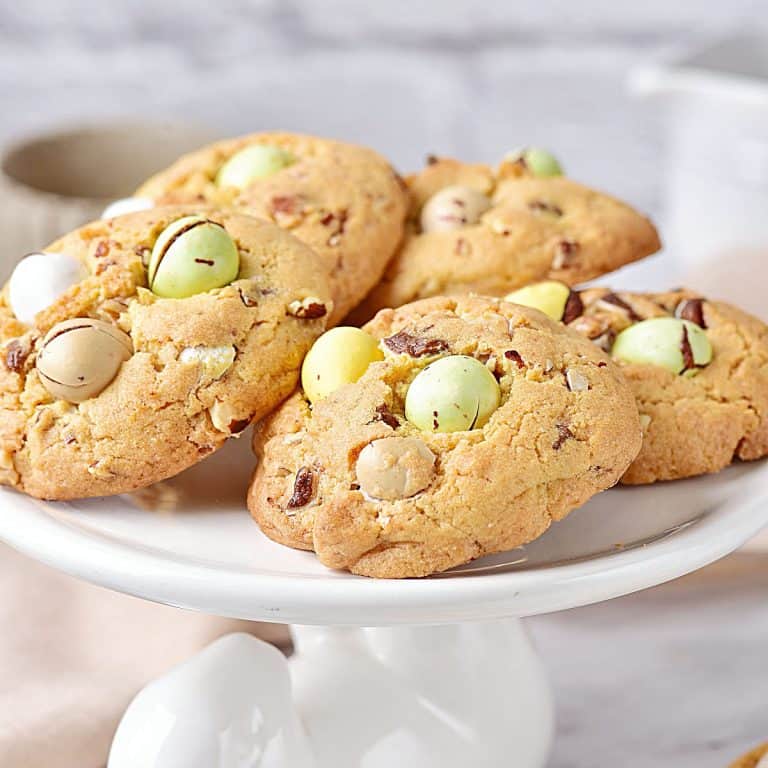 Cadbury Egg Cookies
These are easy, cute, and delicious cookies. Made with chopped chocolate mini eggs and almonds, they're especially great for Easter brunch. The dough is vanilla-flavored and you get crunchy bits of chocolate in every bite.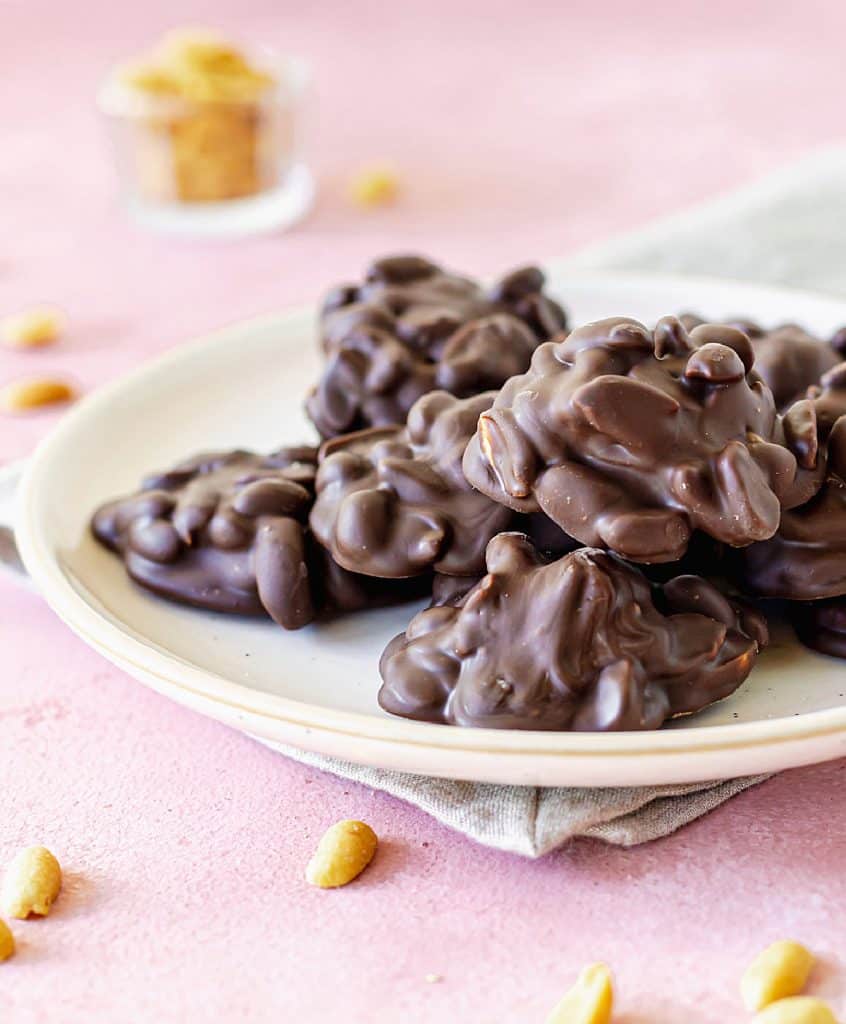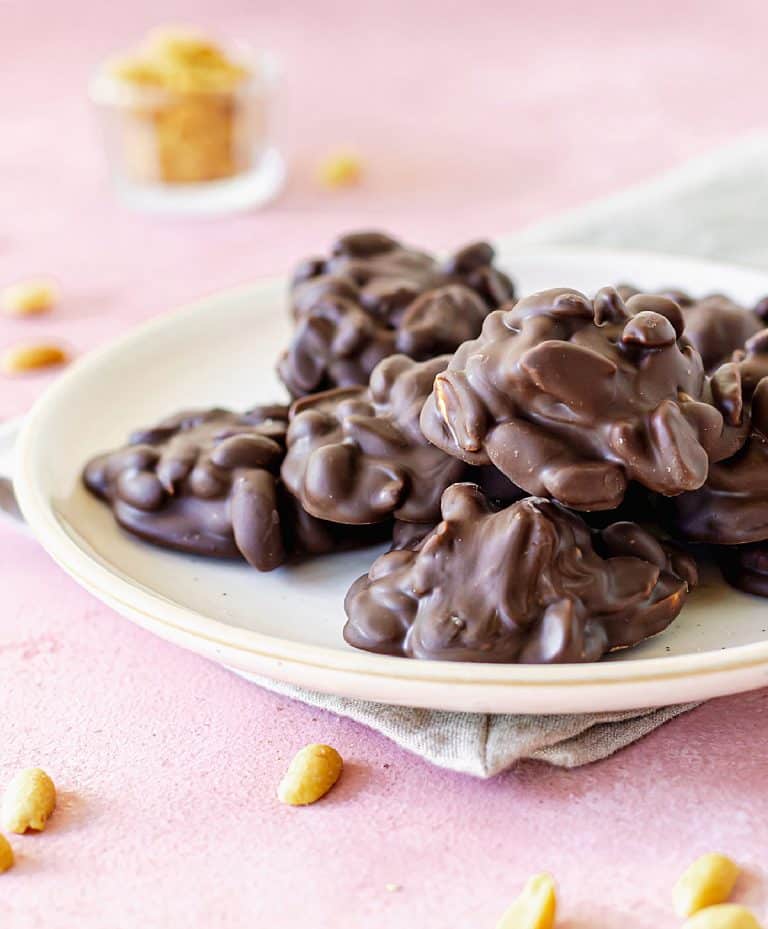 Chocolate Peanut Clusters (super easy!)
This might be the easiest chocolate candy ever. It's a simple concept of mixing different types of chocolate (or only one kind) with peanuts and a little bit of salt. Let the clusters dry, and they're ready to eat! They are super easy, ready in 25 minutes and the perfect thing to make with kids, and for birthdays. I mean, who doesn't love chocolate and peanuts together?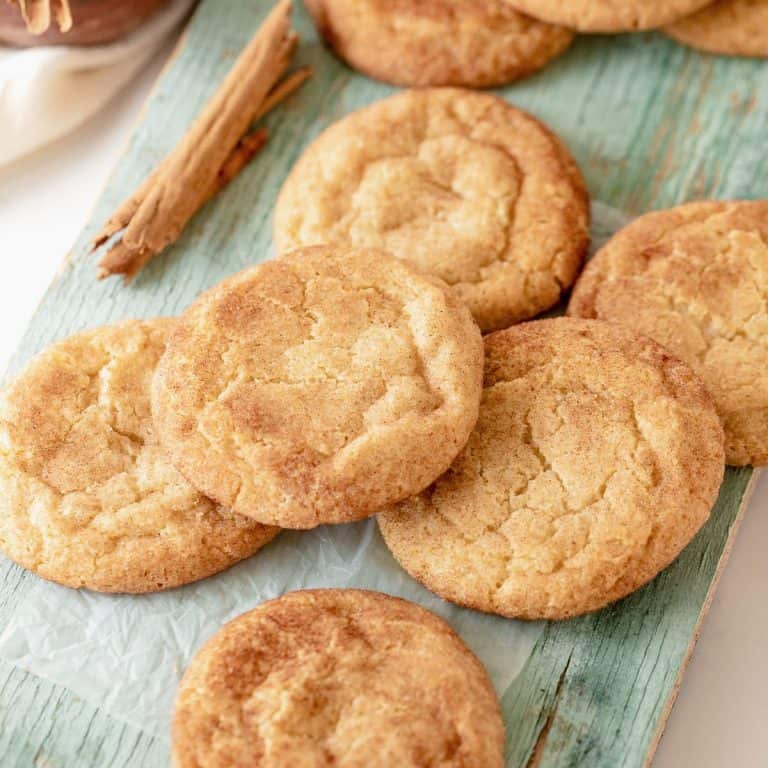 Easy Snickerdoodle Recipe
These traditional snickerdoodle cookies are sweet and soft, with that slight tang that makes them unique. Rolled in cinnamon sugar, they're a favorite for the holidays, potlucks, and picnics. The dough can be made a day ahead, and the baked cookies keep well.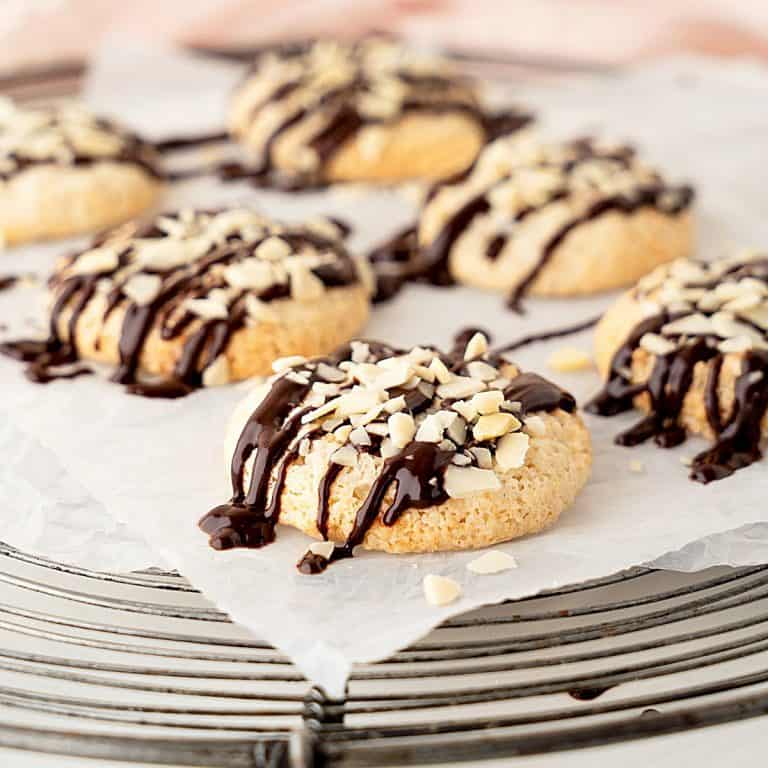 Almond Macaroons
Italian macaroons are naturally gluten-free cookies made with almonds and egg whites. They have a rich, nutty flavor and chewy texture, making them a popular dessert worldwide. We drizzle them with chocolate for a flavor combination that will make almond lovers swoon.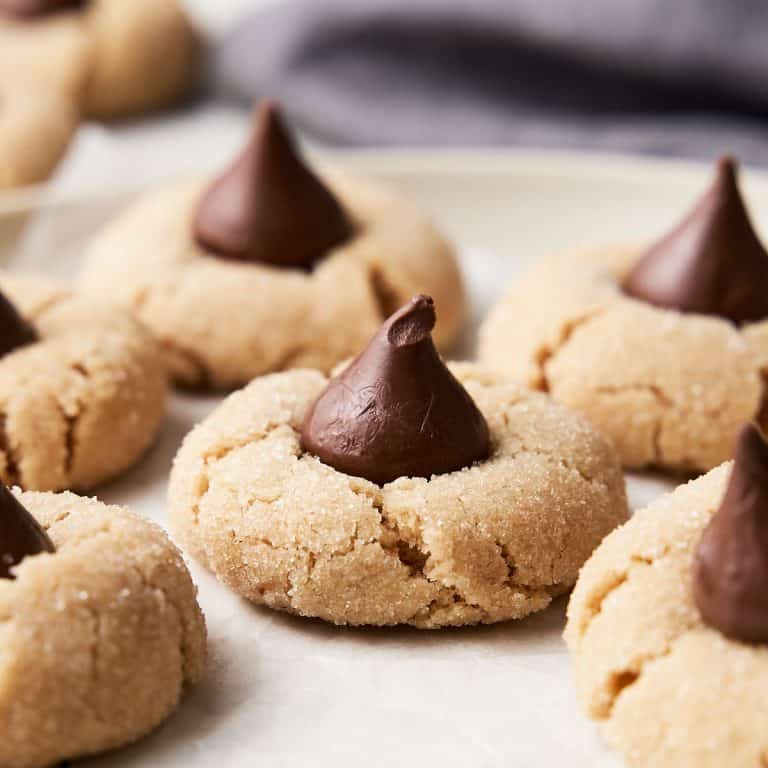 Peanut Butter Blossom Cookies
Soft and chewy peanut butter cookies with a chocolate center, these cookies are easy to make and loved by everyone. They're perfect for Christmas, bake sales, potlucks, and picnics. Also known as Hershey's peanut butter blossoms.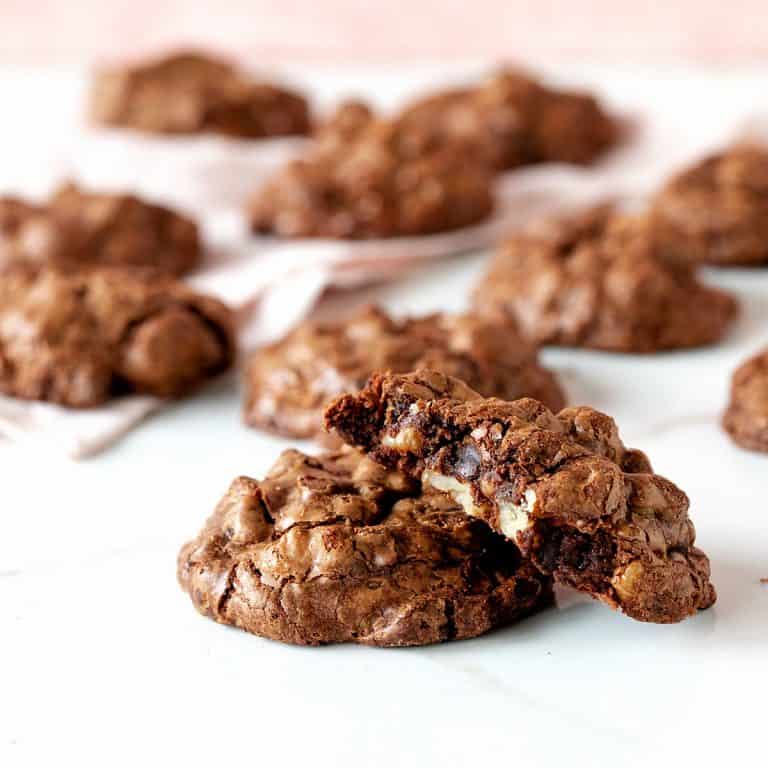 Chocolate Walnut Cookies
These intense chocolate cookies have been my favorites for years. They have nuts, a shiny, crackly skin, and a dark chocolate fudgy center with chocolate chips that is gooey and incredibly rich. They can be made in different sizes and last several days. A fabulous chocolate cookie recipe I'm sure you'll love!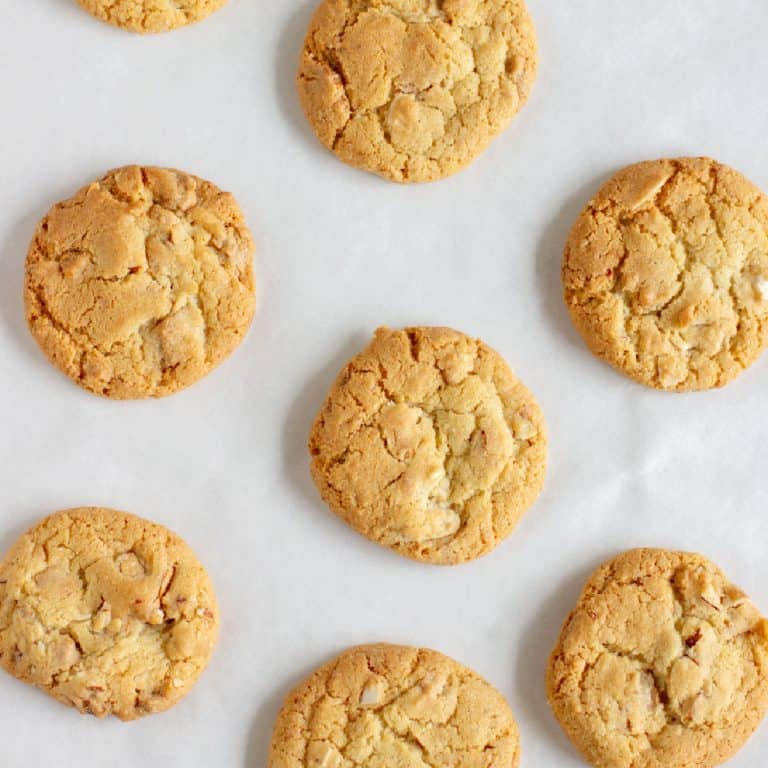 White Chocolate Almond Cookies
Soft, chewy, and delicious, these cookies are a one-bowl recipe full of sweetness from the chocolate chips and crunchiness from the almonds. It's a recipe that will make a fantastic addition to your list of Easter and Christmas baking, for potlucks and picnics, or as an afternoon treat.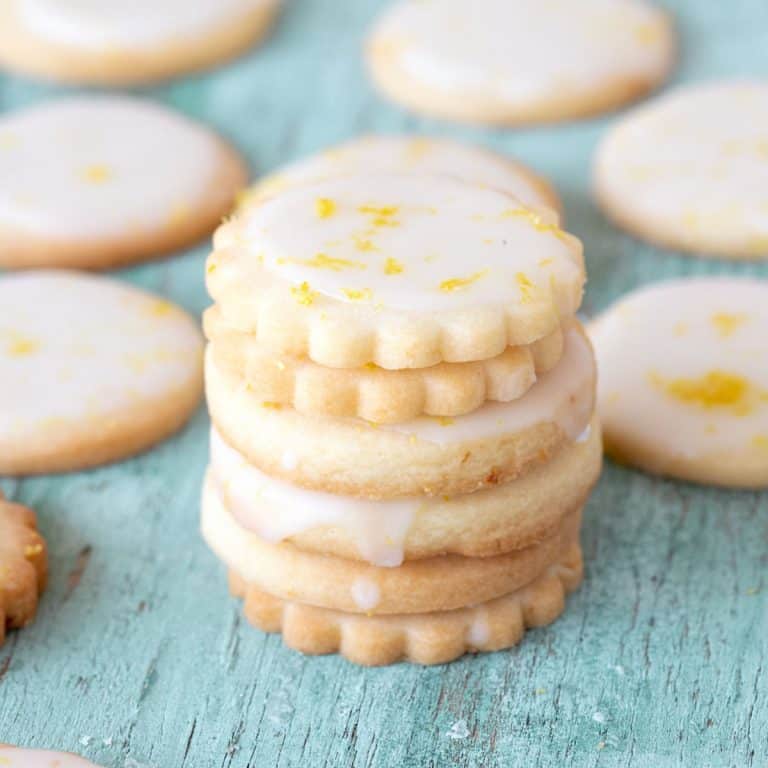 Lemon Shortbread Cookies
A twist on our very popular lemon shortbread recipe, this 5-ingredient recipe makes a more delicate, crisp cookie with a melt-in-your-mouth quality. The lemon flavor can be adjusted to your palate and is topped with a zesty powdered sugar glaze. The unbaked dough can be frozen for a month. And they keep well for a week or more after they're baked.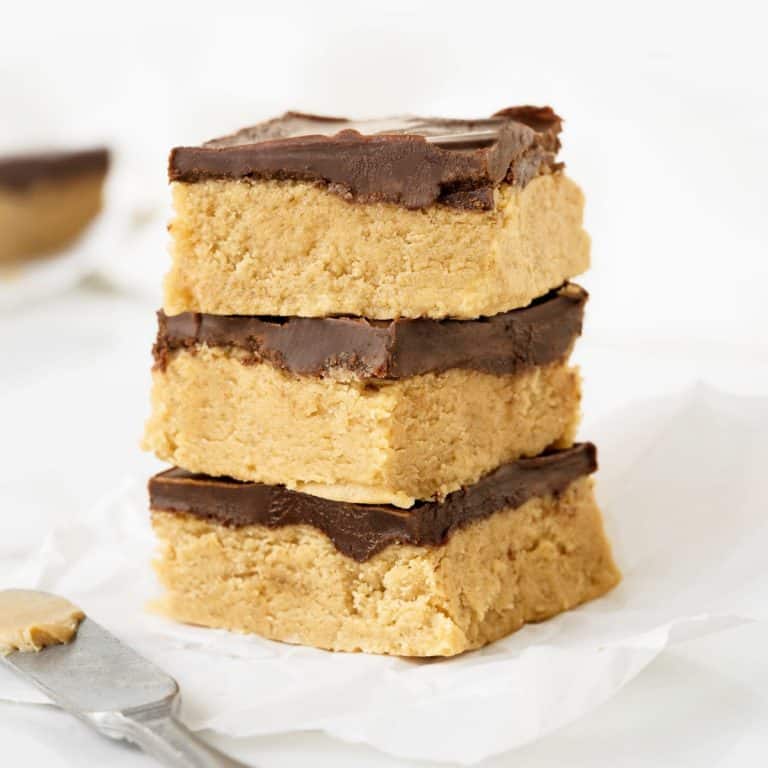 Buckeye Fudge
Super easy to make and a total crowd-pleaser, these peanut butter fudge squares are topped with a layer of semisweet chocolate and is beyond amazing! It uses few ingredients and is a great idea for the holidays, birthdays, or just because.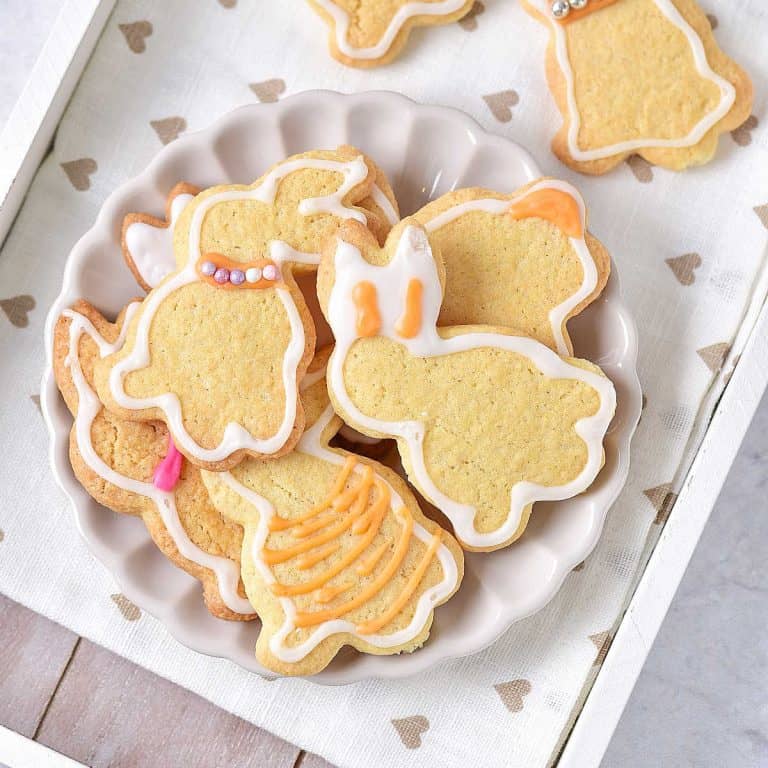 Easy Bunny Cookies
These bunny sugar cookies make a great addition to any Easter celebration and can become a fun family tradition. The dough is vanilla-flavored and straightforward to make. The cookies and icing can be made ahead as they keep for several days or weeks.
Pies, Bars, and Desserts
Some traditional pies and some wonderful desserts that your pickiest eaters will approve of.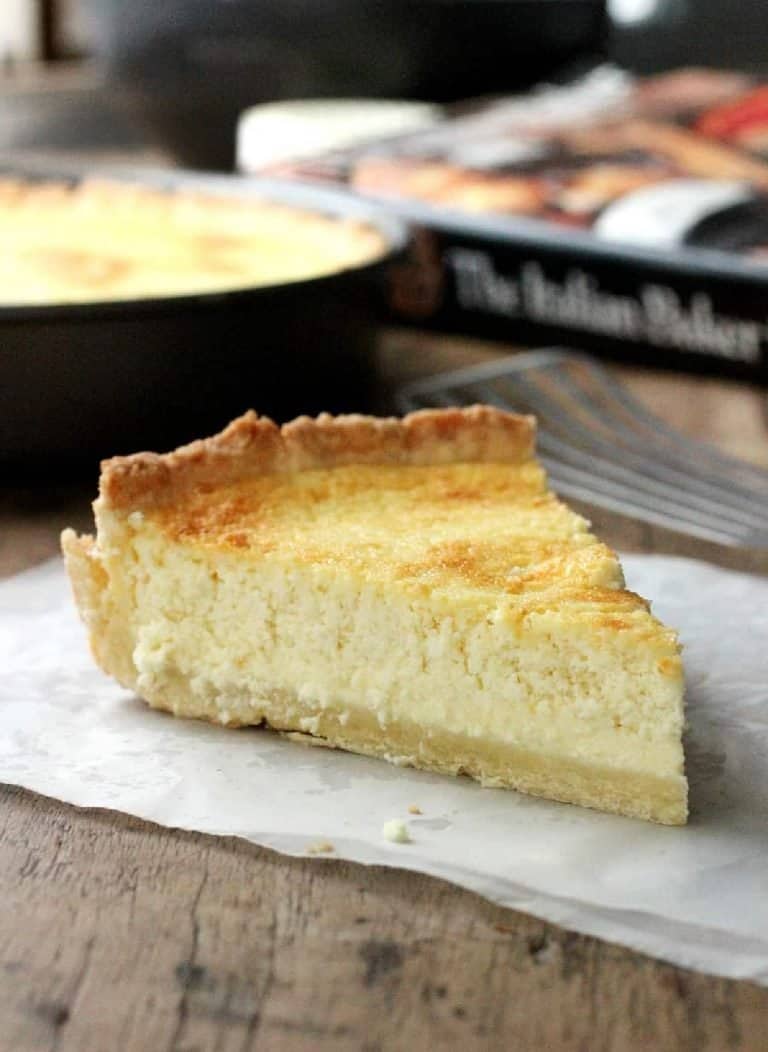 The Best Ricotta Pie (Italian recipe)
The best Italian ricotta pie, with an easy-to-make sweet pastry dough and a filling full of flavor. A great recipe for Easter and a brunch table.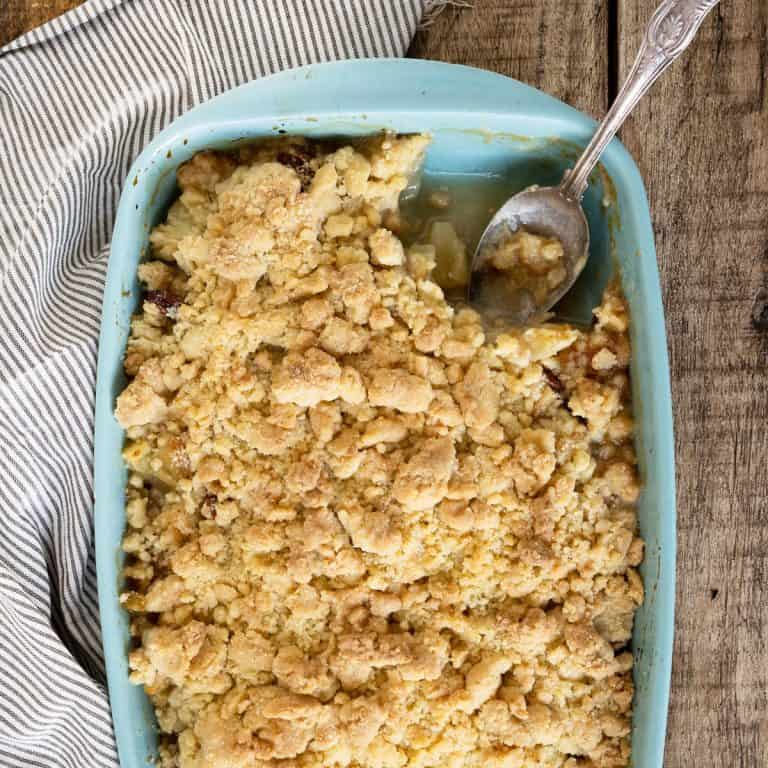 Pineapple Dump Cake
A simple and easy-to-make recipe that combines the sweetness of the pineapple with the buttery, cakey texture of the cake mix. They combine to create an indulgent, juicy, and delicious dessert, making it a popular choice for potlucks, family gatherings, and other casual events.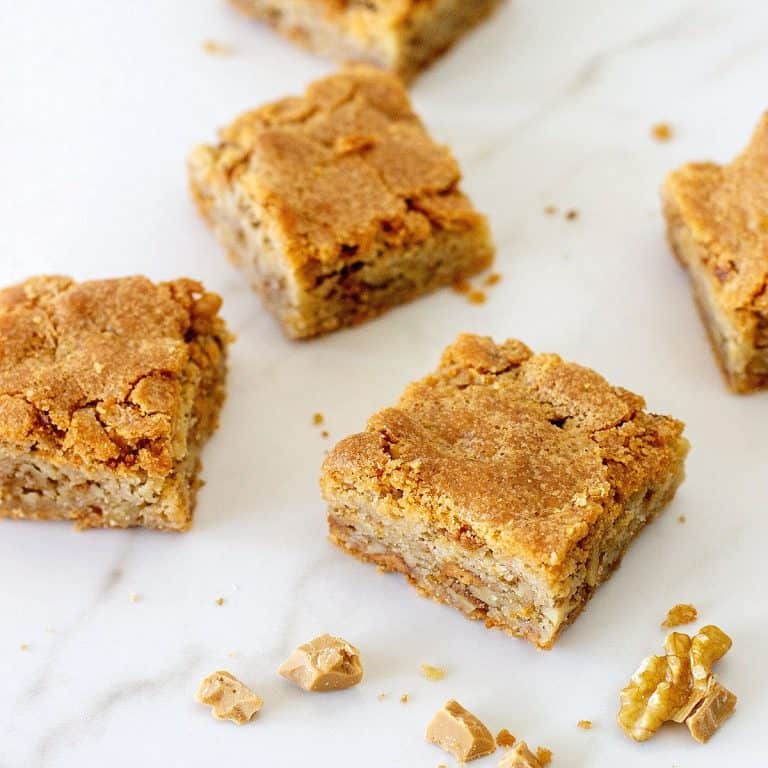 White Chocolate Walnut Blondies
Wonderfully easy to make, these white chocolate walnut bars have a hint of coffee, are ready in under an hour, and freeze very well. They taste like the best giant caramel cookie.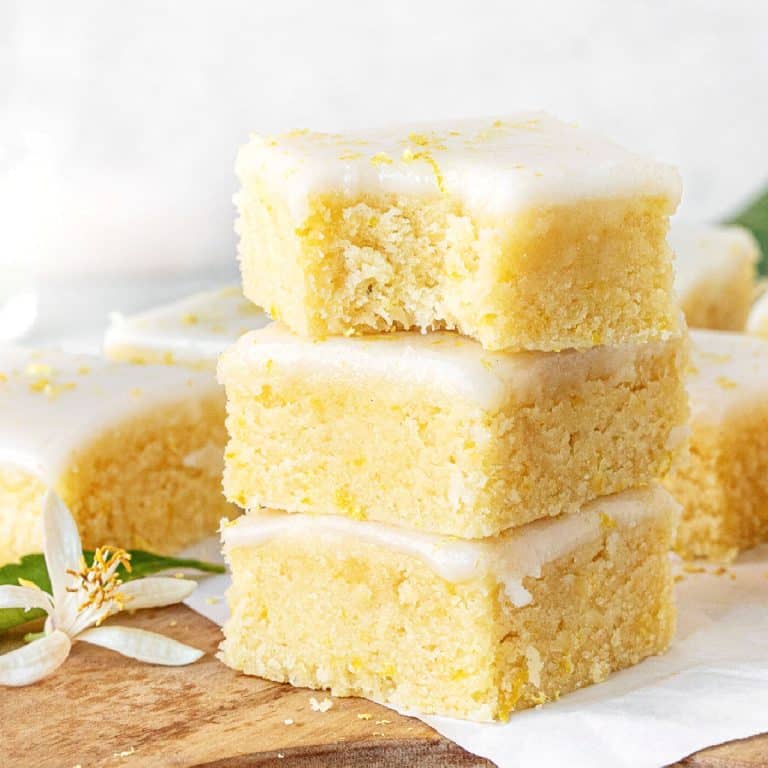 Lemon Blondies
Also known as lemon brownies, these are sweet, moist, and intensely lemon-flavored bars that are easy to make and glazed to perfection. A mouthwatering recipe that will bring raves! They keep for several days and can be frozen.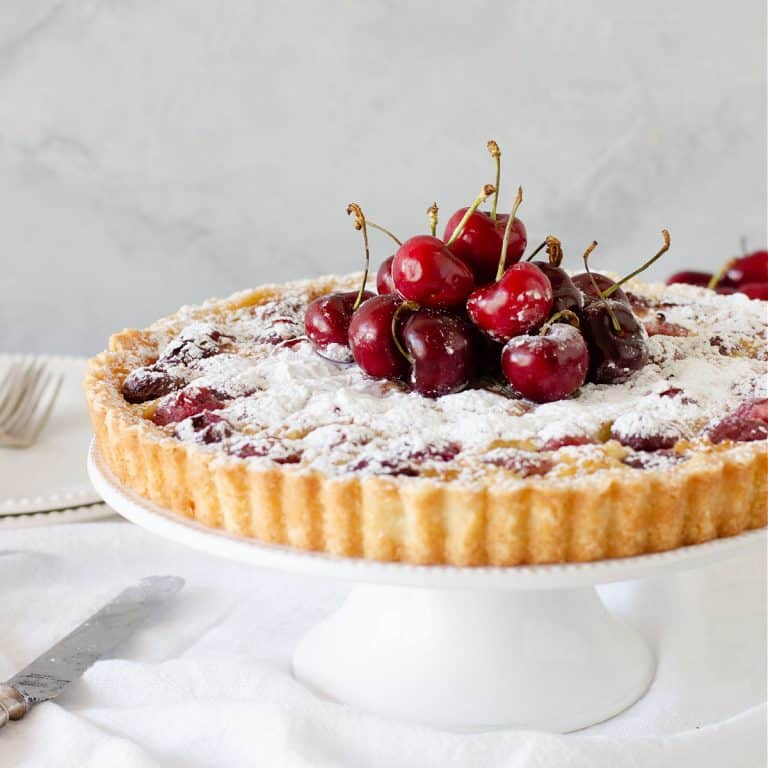 Easiest EVER Cherry Tart
An easy cherry tart with a vanilla custard filling, fresh cherries, and a crust that doesn't require refrigeration or rolling before using!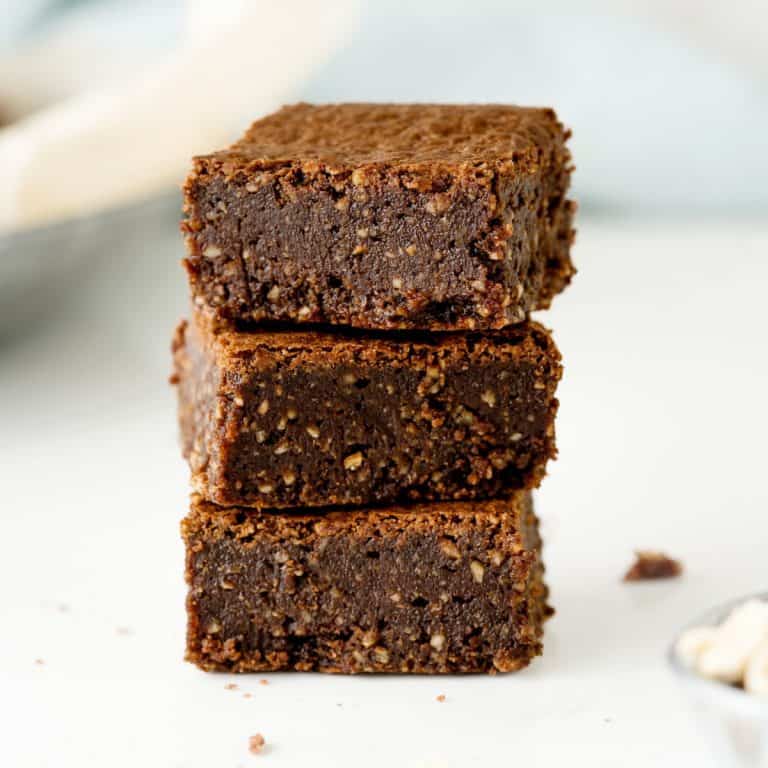 Chocolate Hazelnut Brownies
These are fudgy, easy to make, and incredibly rich, one of the best brownies I ever made. And they happen to be gluten-free. They keep well and can be frozen. I hope you make them soon because they're fabulous!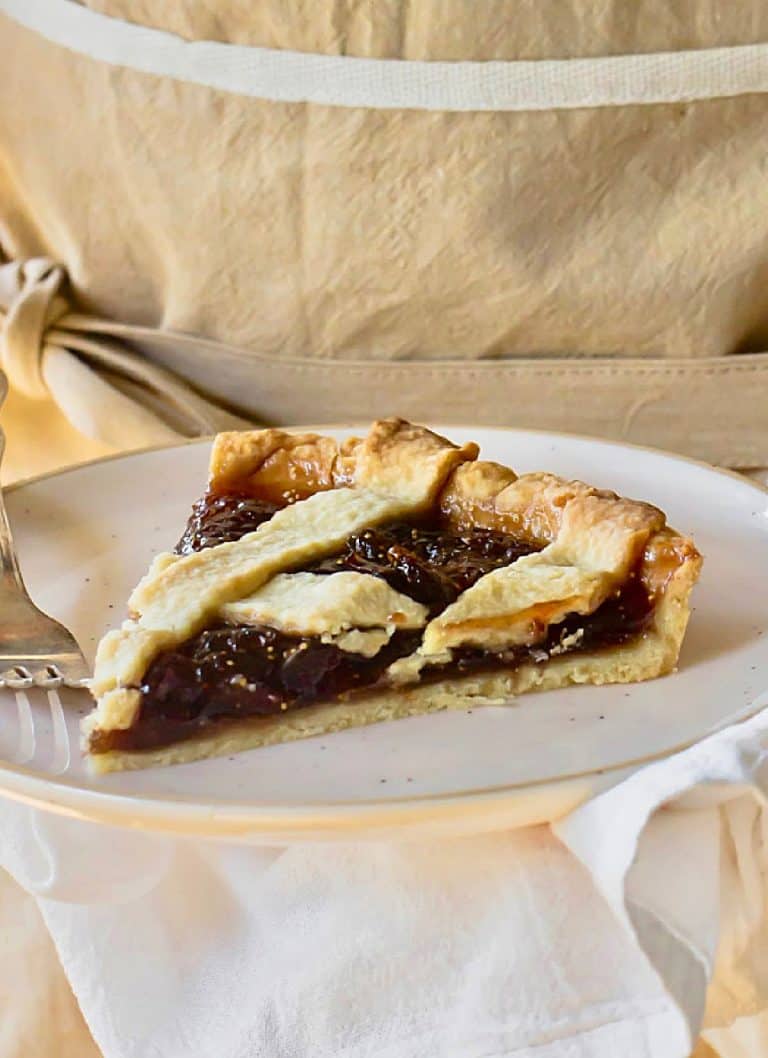 Lattice Fig Tart
A wonderful fig tart (or crostata alla marmellata as the Italians call it) with a lattice top with step-by-step instructions for the sweet dough and homemade fig jam.
The time given in the recipe is for the pie (making the dough and baking it), not included is the time it takes to make the fig jam.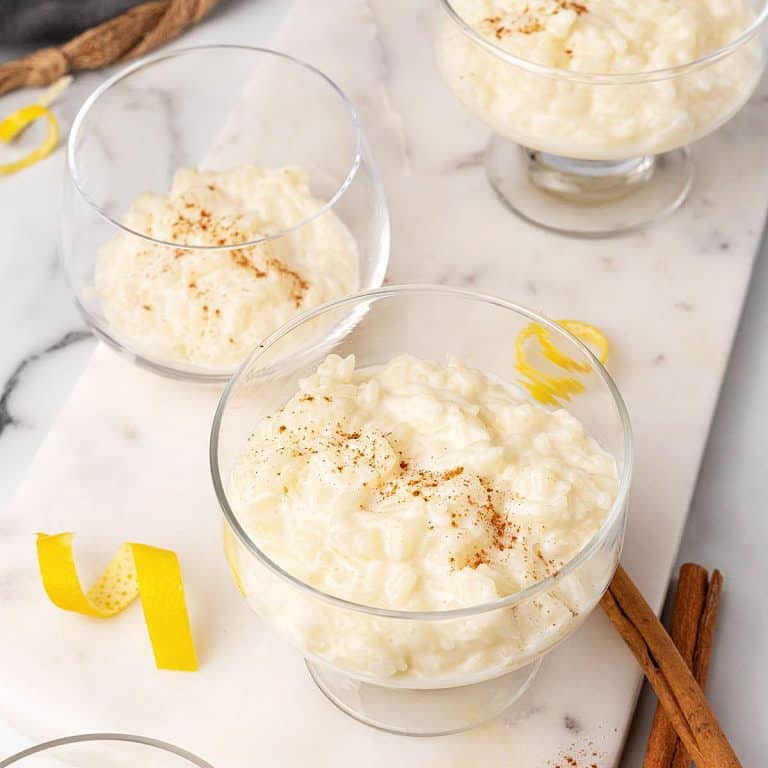 Cinnamon Rice Pudding
Creamy, sweet, and with a hint of citrus, this Spanish rice pudding recipe has been in my family for ages. It is easy to make and keeps refrigerated for several days. Serve it cold dusted with ground cinnamon.
Cakes
I narrowed down my favorite cake recipes for this time of year, which was difficult. I hope you find them amazing like I do.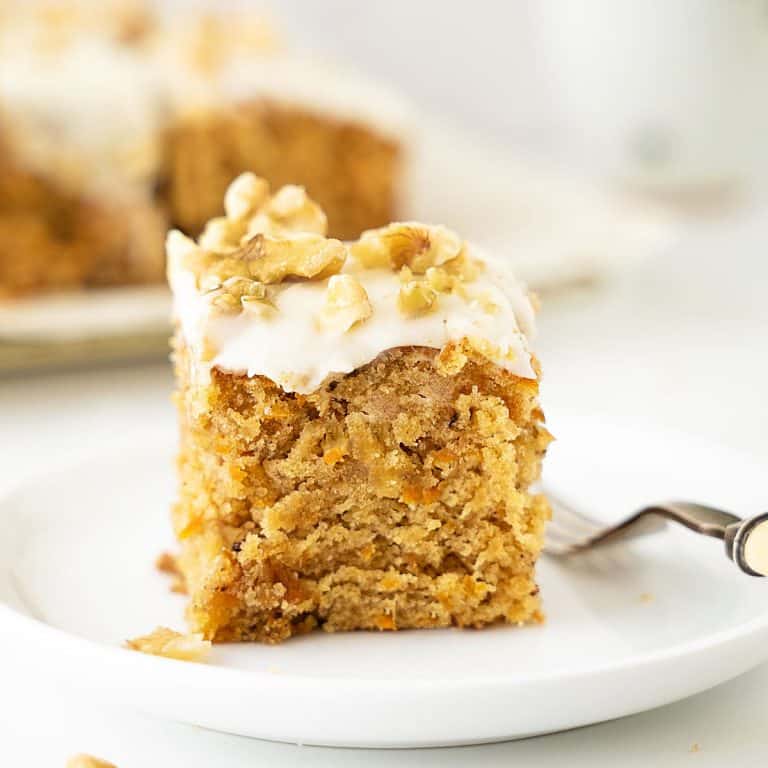 Carrot Pineapple Cake
Add pineapple to carrot cake and you have a new favorite! It's very moist, super flavorful, and perfect to make year-round.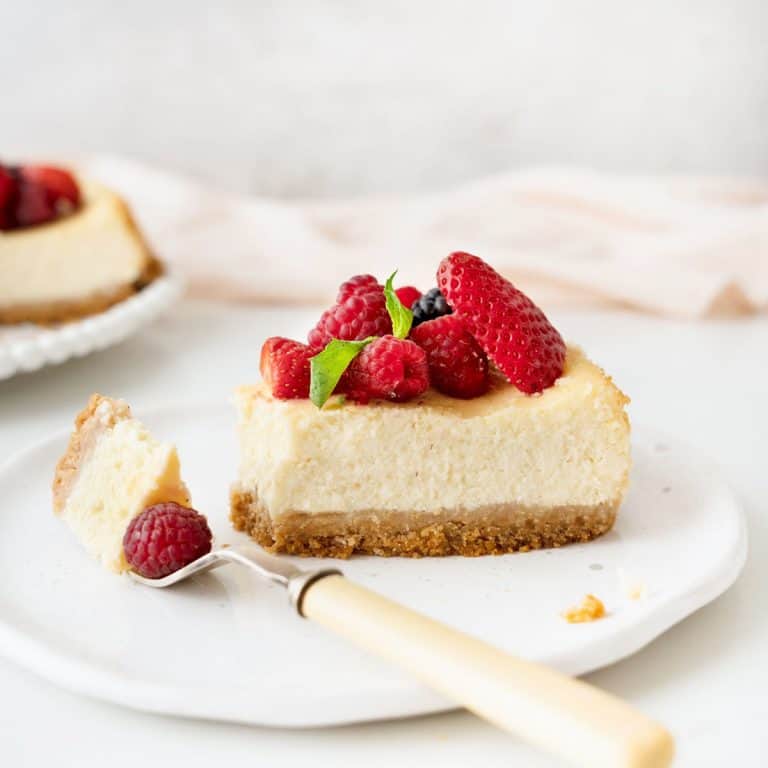 Ricotta Cheesecake
This fabulous cheesecake combines cream cheese and ricotta to create a lighter, but slightly rustic texture than regular cheesecakes. A creamy, sweet, and barely tangy filling is poured into a buttery graham cracker crust and baked until golden and set. It keeps very well and can be frozen, so you can make it in advance.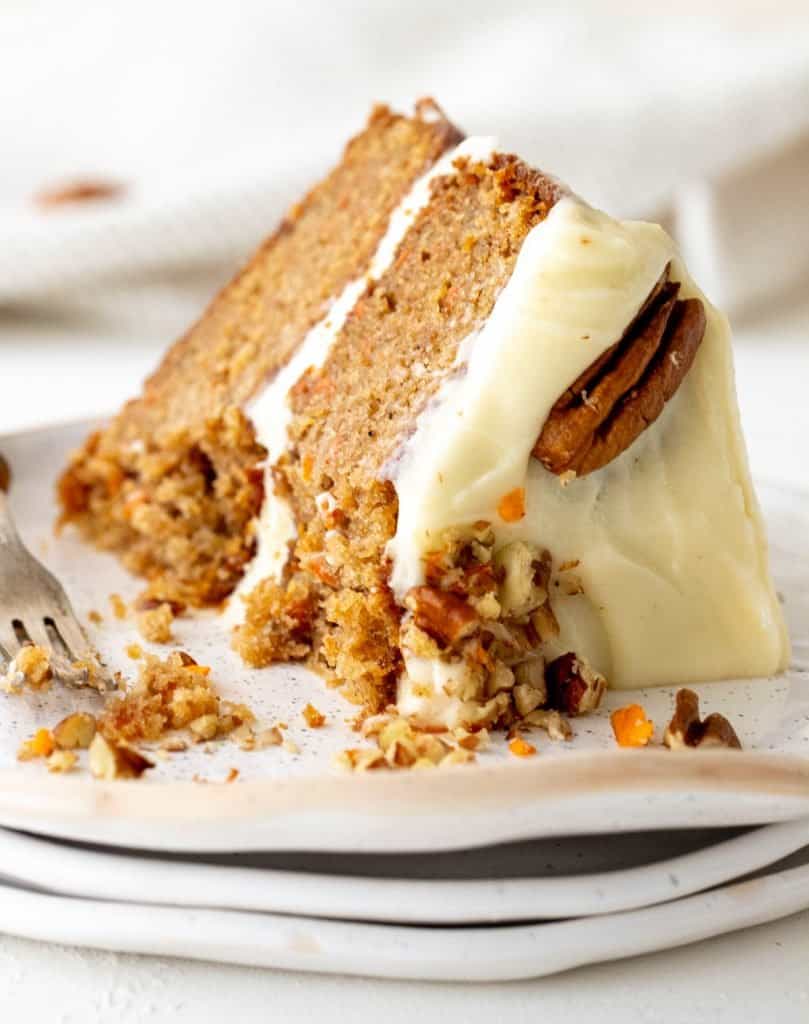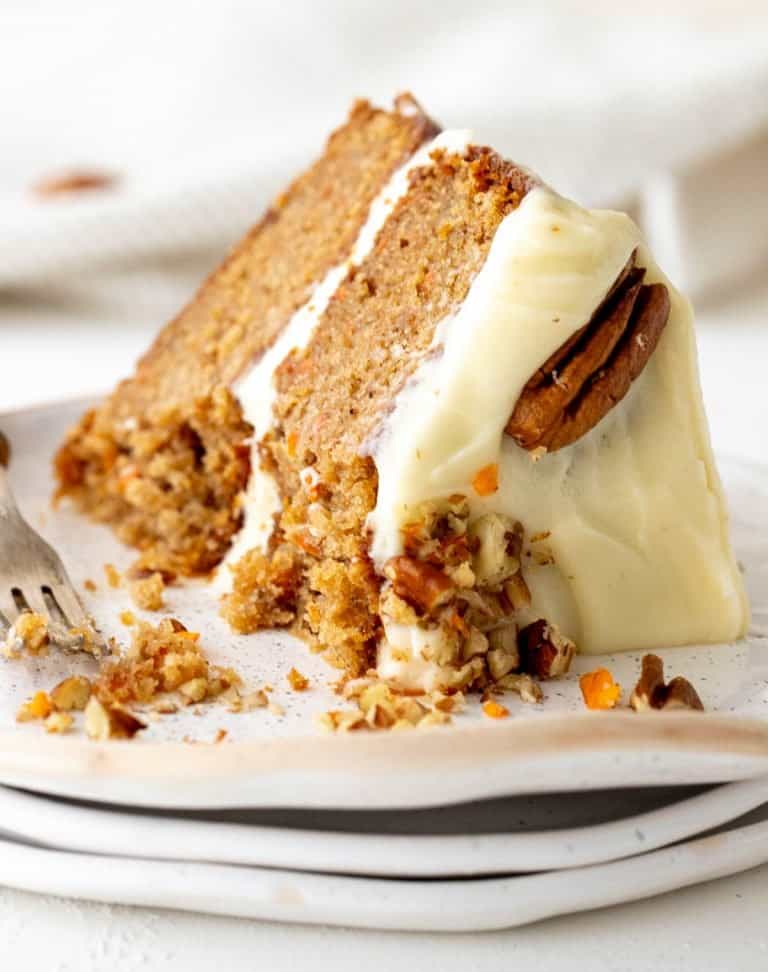 Super Moist Carrot Cake
This is truly a celebration carrot cake, with a very moist crumb and spiced flavor. Filled and frosted with cream cheese, both the cake layers and the frosting can be made ahead. Whether you bake it in layers, cupcakes, a tube pan, or loaf pans, it's a certain crowd-pleaser.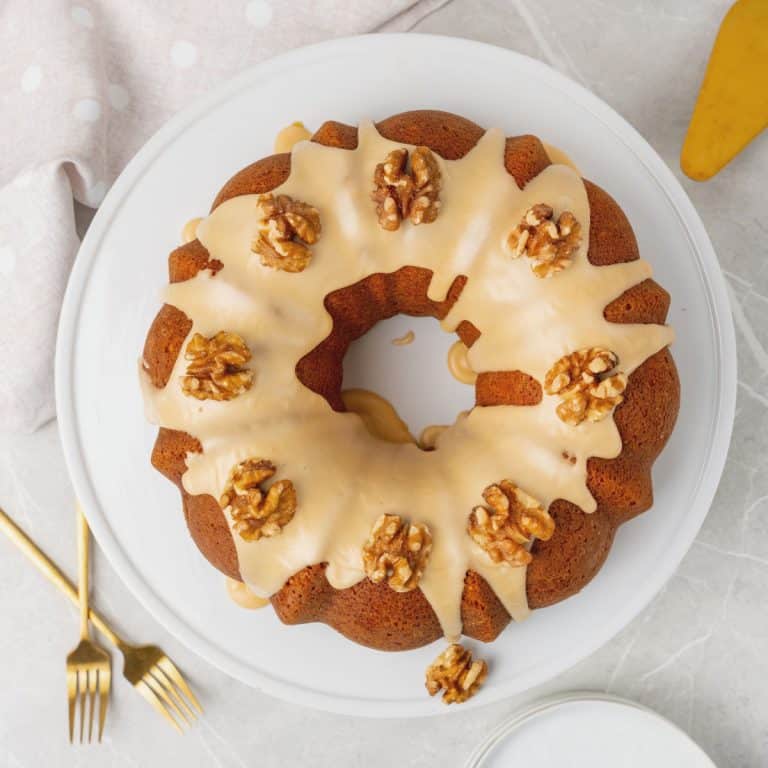 Maple Walnut Cake
A moist and dense walnut pound cake with a hefty dose of ground nuts and maple syrup in the batter. Two flavors that pair fantastically well. The bundt cake is a simple recipe that can be made ahead and frozen. A finger-licking maple icing is the perfect topping. We like to serve it for Easter and mother's day.
Crustless Ricotta Cheesecake
This 7-ingredient ricotta cheesecake is a fantastic recipe. Soft and very creamy, it leaves the most wonderful aroma in your kitchen, lasts several days, and cuts like a dream.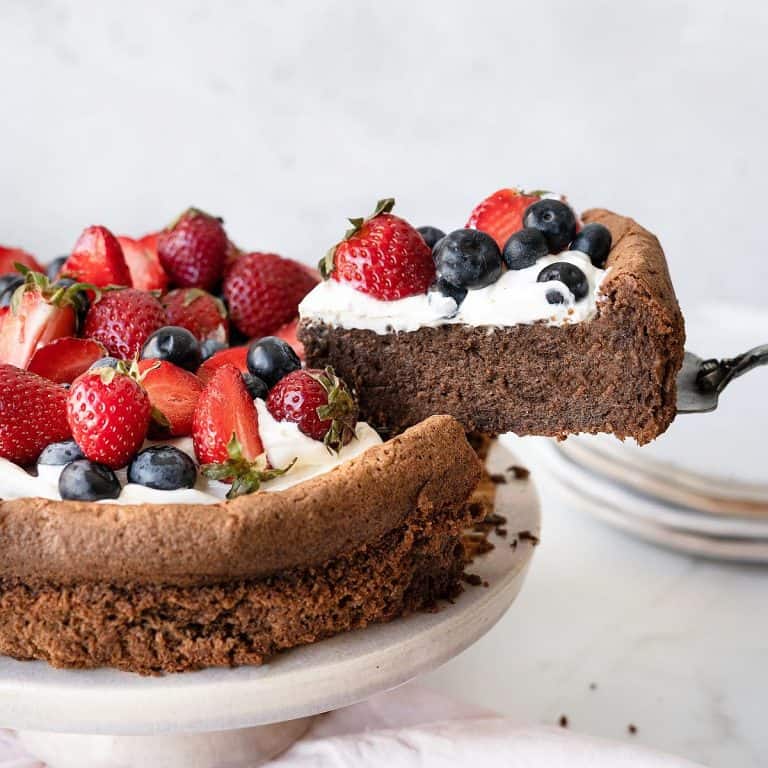 Chocolate Torte
A rich and showstopping dessert served with berries and cream. This chocolate almond torte is flourless, cuts like a dream, and keeps well.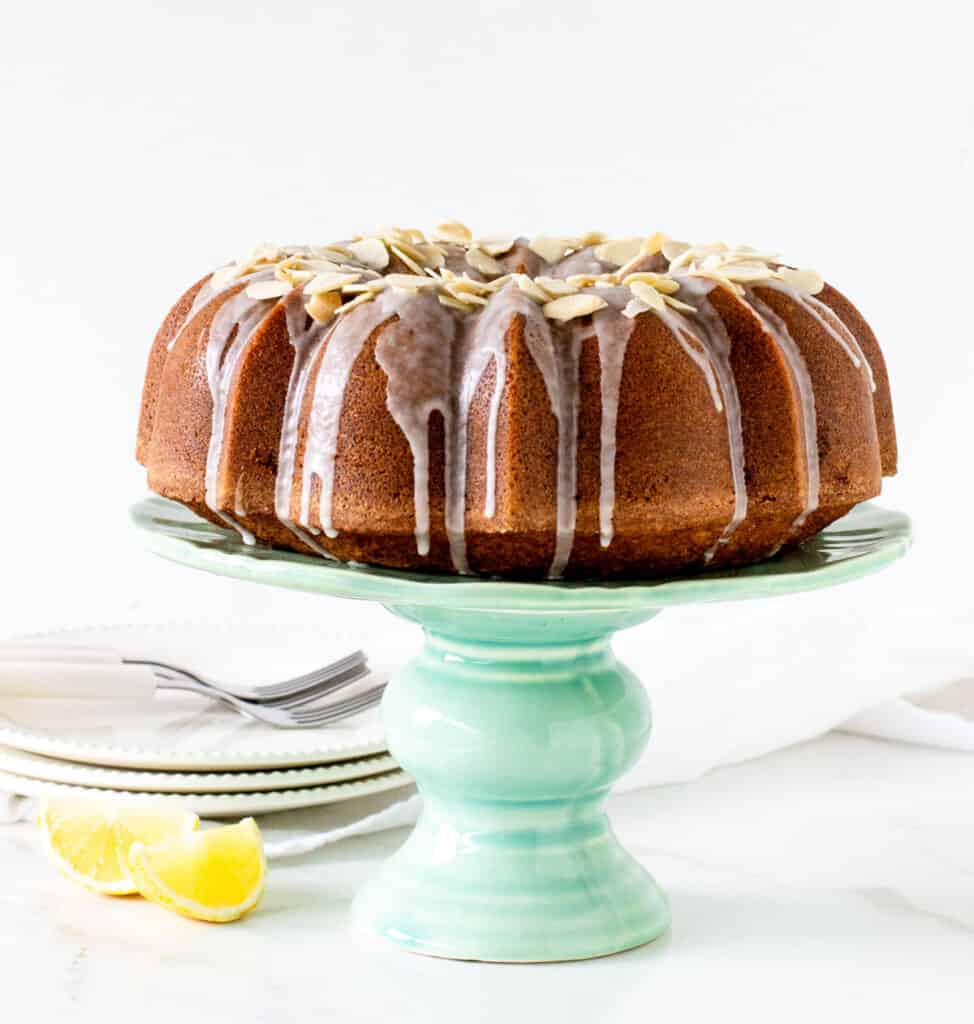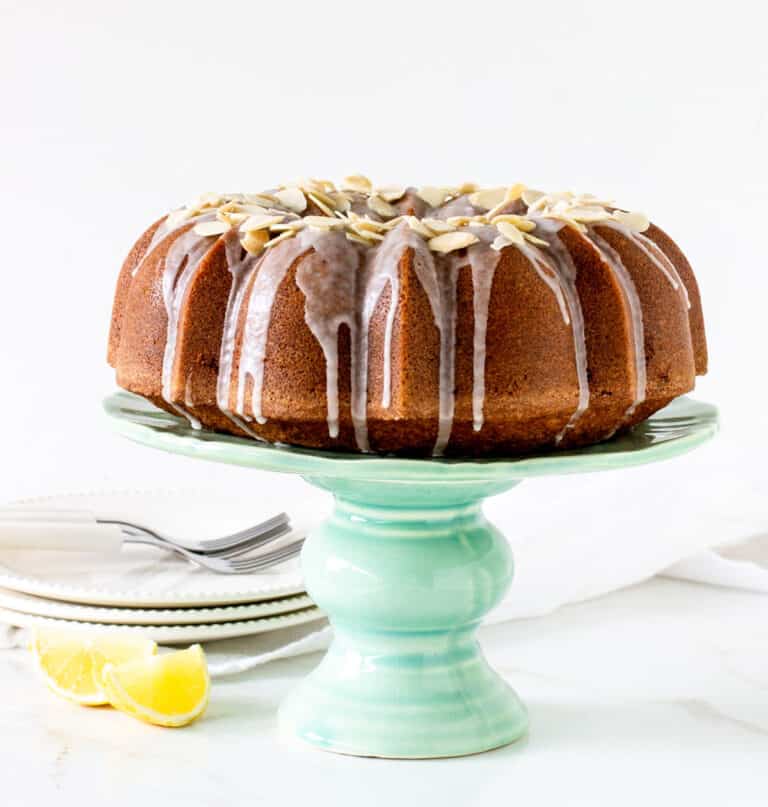 Lemon Almond Cake
Not your typical cake, this one has almond cream swirled into a wonderful lemon batter. The result is moist, perfectly tight, and with a fantastic flavor! It's a beautiful recipe to make for a brunch table or just because you want a little sunshine in your day. It freezes very well so you can make it ahead.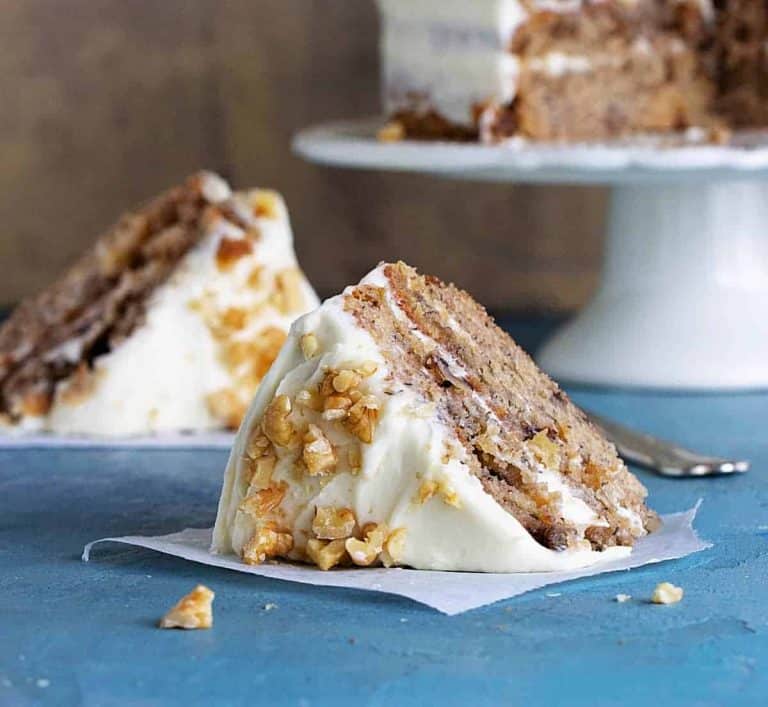 Hummingbird Layer Cake
Beautiful layers flavored with banana, pineapple, cinnamon, and walnuts are combined with sweet cream cheese frosting. A fantastic classic cake that keeps well and can be frozen!
---
A bonus recipe that is more an idea, because it doesn't have a post, only the image below.
We took our favorite sour cream sugar cookie dough and made egg and bunny cookies decorated with chocolate candies in pastel colors. Look for those that are meant to be baked without losing color or form.
Cookie decoration was never easier!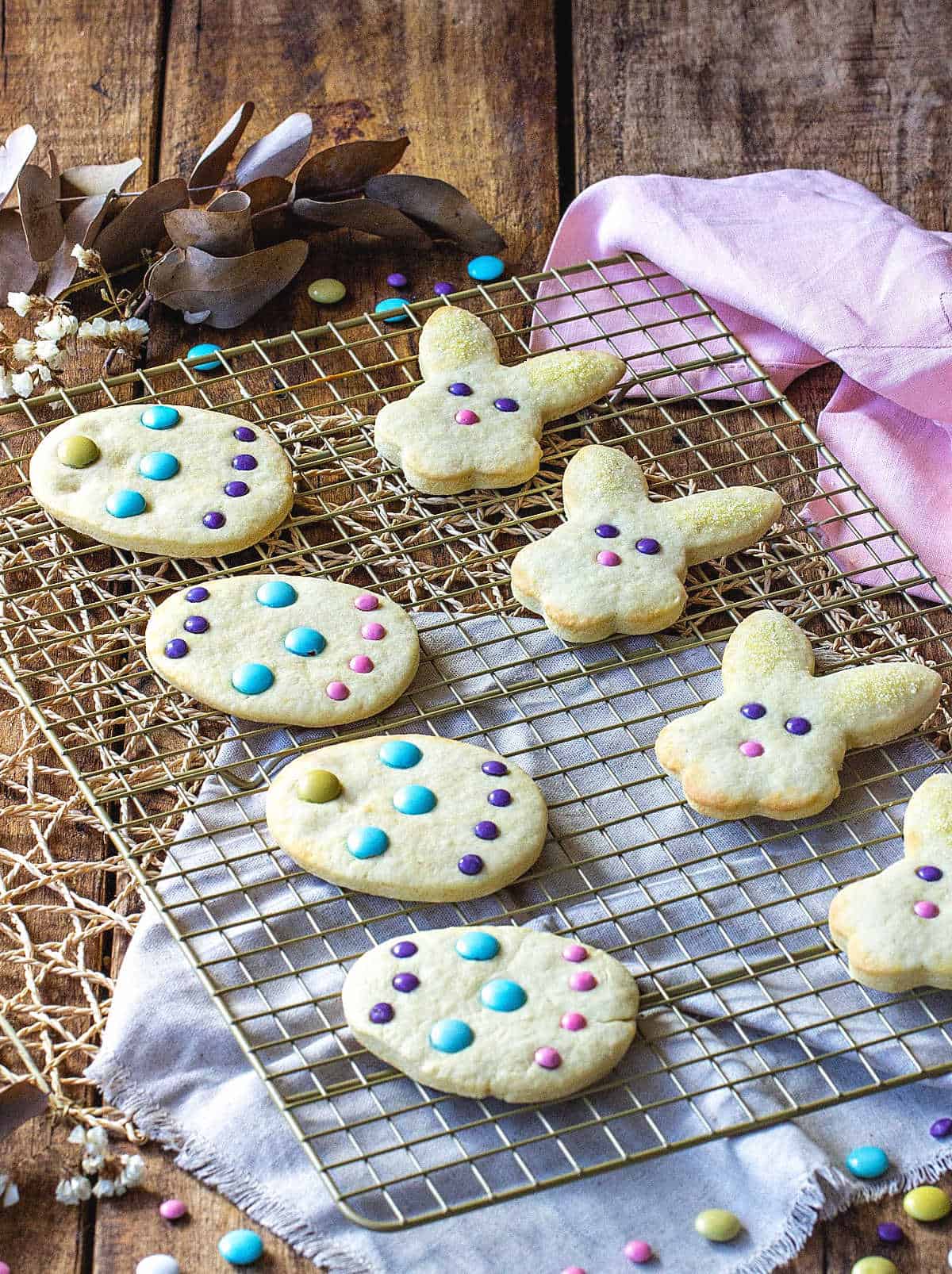 Let me know in the comments below if you made this recipe and loved it and if you had issues so we can troubleshoot together. I love to hear what you think, always. Thanks for being here. It's much appreciated.
You might also consider subscribing to our FREE email series to Boost your Home Baking Skills! And our regular newsletter.
And let's connect via Facebook, Instagram, and Pinterest.