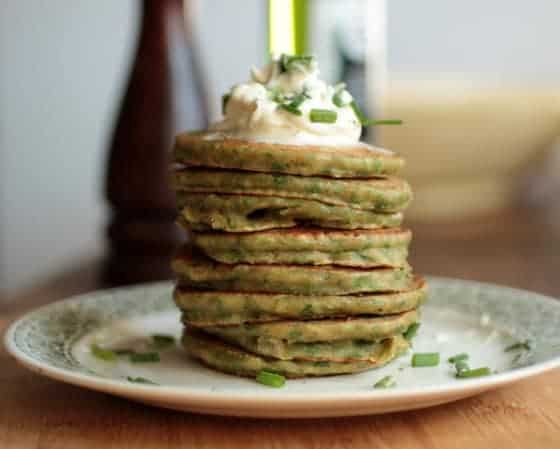 That I have these swiss chard pancakes to post is a miracle.
This tumultous month of april is coming to an end and things in the kitchen are slowly going back to normal, whatever that means. After being completely absent from any baking or cooking, this past week I made some homemade marshmallows, the easiest cookies ever and a few cakes. All are coming soon, the marshmallows this Sunday.
But between my lovely friends who are helping me with guest posts, which include
momofuku cookies
,
matcha nutella cupcakes
and leek potato soup so far, and all the posts I had already made and photographed, you could hardly tell by the frequency of the posts that I had lost all rhythm when it came to food.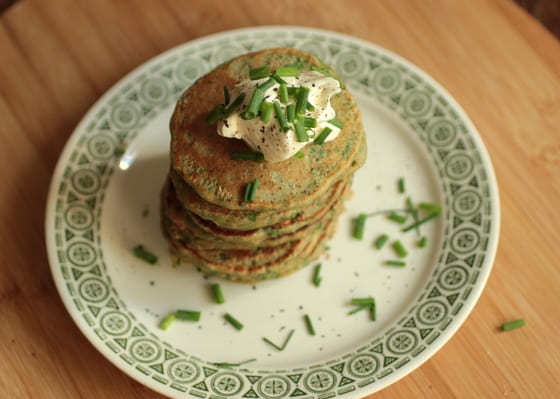 Since the morning of april 2 until today included, all my posts had already been made.
Interesting how I had prepared without knowing, as if I knew I would be short of time to play around in the kitchen. Or I am crazy enough to cook a month in advance. I'll go with the first idea.
Anyway, on to these gorgeous little pancakes made with swiss chard. They are our selected recipe for today's F
rench Fridays with Dorie
group. Let me tell you these are some lovely pancakes as a side dish or a light meal. A great way to eat your
greens.
Looking through my posted recipes, it turns out I have a few pancake recipes, very eclectic from pumpkin chocolate to orange ricotta to
cornmeal berry pancakes
or little corn ones.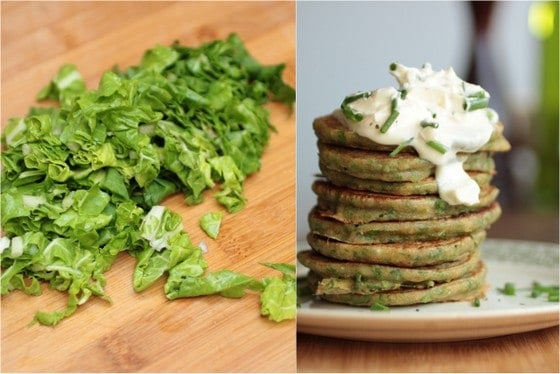 I used whole wheat flour. Sometimes I get this need to think I'm eating healthy, and for some reason, these swiss chard pancakes got caught in one of those days. Maybe it was the fact that my swiss chard was organic. I finally found a few places that deliver a lot of organic stuff, and a place where to buy it that's close to my house. It's not an easy thing in this city, to eat organic just like that.
 There was a 
time when I tried to have a small vegetable garden in my house, and I grew a lot of 
things.
For a while, it didn't last long. But during that time of enthusiastically buying seeds, planting, soiling my gloves and buying different tools, some of which remained untouched, I realized swiss chard is actually a great vegetable when it's fresh and organic. So different from the big hunks of semi wilted leaves that are most times found in the vegetable aisle.
The poor vegetable has a very bad rep in this country, mainly because, for the longest time, restaurants and shops used to sell it saying it was spinach. Any ravioli or canneloni filling that said green vegetables had cheap swiss chard instead of pricey spinach. Pig in a poke.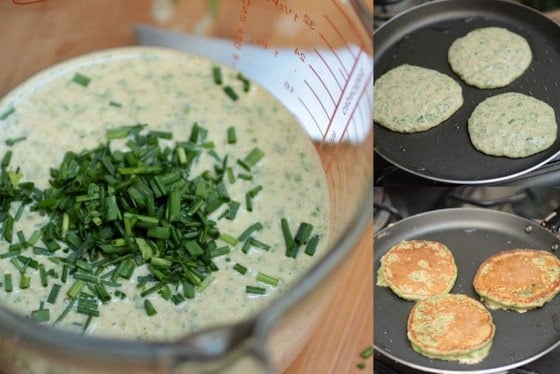 This recipe couldn't be easier. You put milk, flour (in my case I substituted for whole wheat superfine), eggs, shallots, onion, seasonings and chard in a processor (my choice) or blender, blitz and there you have the batter. I added the chives after because I wanted them in pieces and not processed. Are you imagining the variation this recipe can stand?
One of the main ingredients for flavor is the onion/shallots that are added. They round out the whole thing. They freeze really well, I still have some in my freezer, all neatly stacked with plastic squares between them. Just reheat them in the oven at a low temperature, add a dollop of seasoned creme fraiche and eat.
For the recipe go to this link. To see what the rest of the group made out of this recipe visit our page.
---