If you're invited to a holiday potluck party or are looking for a more relaxed Thanksgiving, consider this type of gathering that allows everyone to contribute their favorite dishes, turning your holiday dinner into a collaborative masterpiece.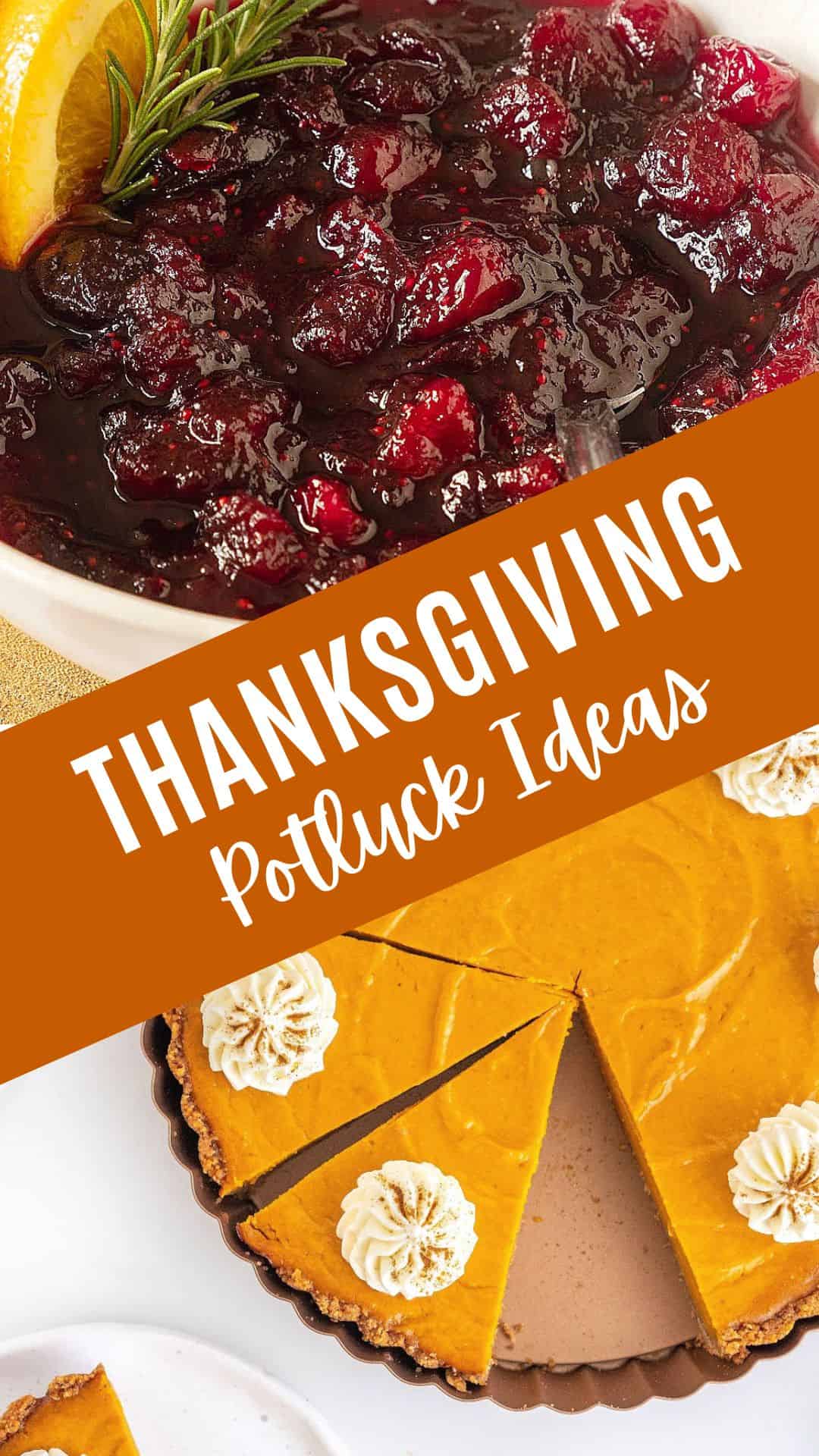 A potluck is not just about sharing the workload; it's about sharing the joy of good food and company.
So, let's dive into some simple yet scrumptious potluck recipes that will make your Thanksgiving feast unforgettable.
A few things to keep in mind and to let your guests know.
How many types of dishes or courses should you include?
It depends on the size of the gathering, the attendees' preferences, and the event's overall structure. Here are some general guidelines to help you decide.
Consider the potluck size: for larger parties, include a variety of dishes to cater to different tastes. This could include main dishes, sides, salads, and desserts. For smaller gatherings, you might focus on a well-rounded main course and a couple of complementary sides.
Keep it manageable: while variety is great, it's also important not to overwhelm yourself. Choose a manageable number of dishes that you can prepare and transport without stress if the event is not at your house.
Include a main dish: a substantial one, whether it's turkey, ham, a vegetarian option, or another protein, is a must. This forms the meal's centerpiece and provides a filling option for all guests.
Balance side dishes, salads, appetizers and bread basket: although they're all different courses, they can be used interchangeably. A pumpkin muffin might be a bread or side dish option, for example. So think of them as one large section or course.
Is kitchen space limited for reheating? Is there enough space in the fridge for dishes that require chilling? Ask about the available kitchen facilities and equipment. Knowing whether there's limited oven, stove or fridge space can influence your choice of dish, helping you opt for something that won't cause logistical challenges.
Is there a preference for finger food or will utensils be used? Knowing whether guests will be standing and mingling or sitting at a table can influence your choice of dish. This is also a consideration if hosting the party and considering the utensils, glasses and plates needed to cater to everyone in more than one course.
How many servings should each dish yield?
Consider the final number of people expected, but explain to contributors that not all dishes have to serve all, as there will be other options. If everyone brought a dish large enough to serve everyone, there would be far too much food. Otherwise, you'll be left with an enormous amount of leftovers that won't fit in the fridge and freeze. Trust me on this one.
How to calculate servings of each dish?
Know the guest count: determine the approximate number of guests attending the potluck. This is the starting point for determining serving sizes.
Consider dish type: different dishes have varying serving sizes. Main dishes and protein-centric options generally require larger servings than sides or desserts. Aim for about ½ to ¾ pounds of food per person for main courses. Side dishes and desserts typically range from ¼ to ⅓ pound per person.
Factor in dish variety: you can adjust portion sizes slightly, as people will likely sample multiple items. You might want to provide slightly larger servings if it's a smaller gathering with fewer dish options.
Consider side dish ratios: aim to provide a variety to accommodate different tastes. If there are three or more side dishes, you can plan for smaller portions. You might want to increase the portion size if there are fewer sides. And you might want to include different dishes around the same ingredients, like a sweet potato casserole and candied sweet potatoes. People will probably have one or the other, not both, so you can combine the number of guests, counting both as one.
Adjust for appetizers and desserts: if your potluck includes them, these can often be smaller portions since they are part of a larger array of options. For desserts, consider that guests might want to sample more than one.
Drinks: when feeding a large party consider using a glass drink dispenser or punch bowls to serve them, especially fruity drinks like punch and sangria that can be made ahead.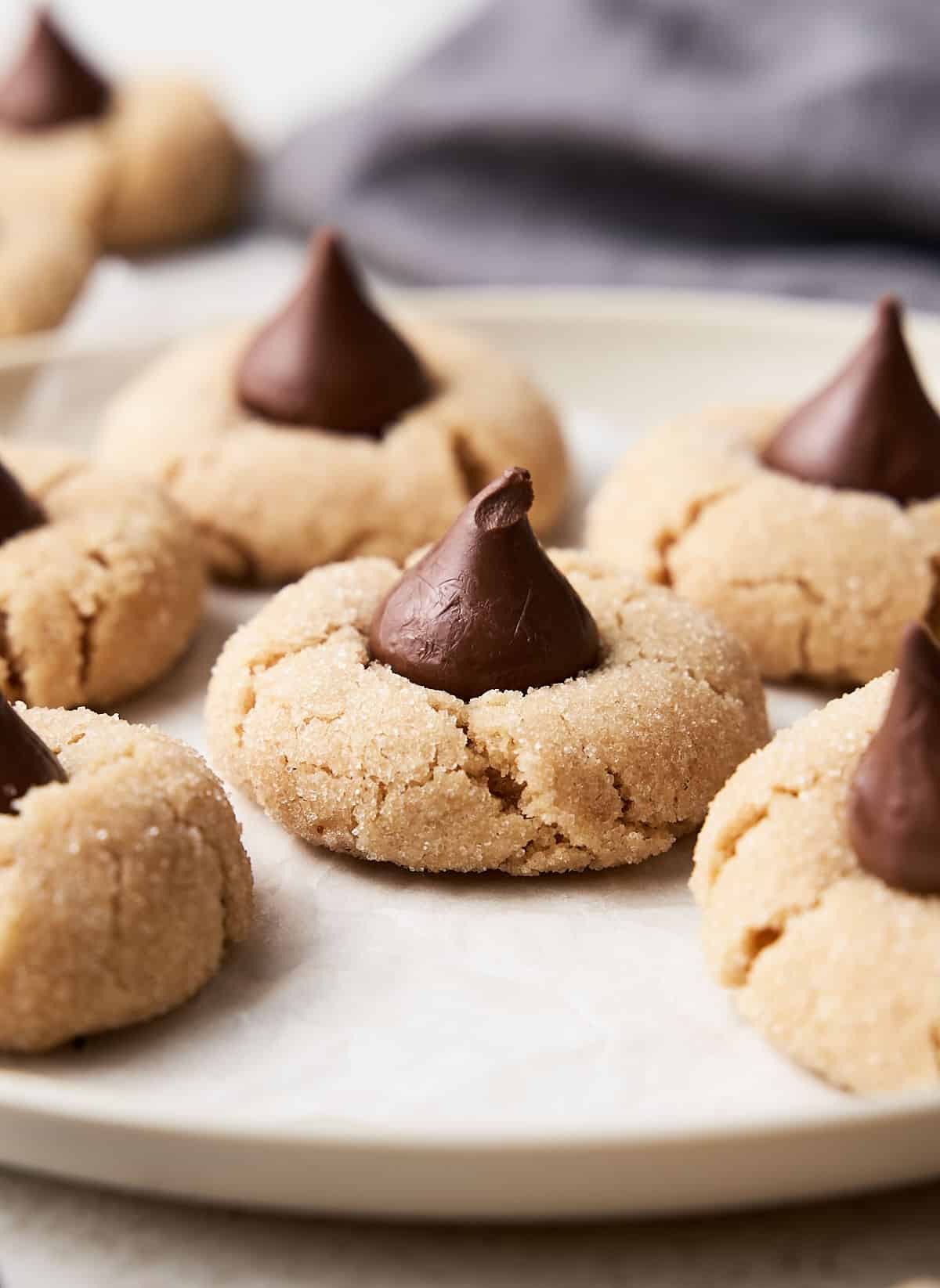 Check for dietary considerations
If you're aware of specific dietary considerations (e.g., vegetarian, gluten-free), make sure to account for these preferences when planning your dish. There should be one of each course: side dish, appetizer, dessert and appetizers if including them.
Factor in kids
If children will be attending the potluck, consider their smaller appetites. You may need to adjust portions accordingly. And have some very basic dishes for picky eaters, including a simple dessert that is guaranteed to appeal to them.
Communicate with other contributors
If possible, talk with others bringing dishes to ensure a diverse spread and avoid duplication. This can also help in planning quantities more accurately. And to come up with a plan for leftovers: will they stay at the host's house or will participants take doggy bags home?
Use a serving size chart
Online serving size charts can provide general guidelines for various dishes. They consider the type of dish and the number of guests. They're especially good for large gatherings where it's hard to calculate if you've never hosted a potluck or the host is not calculating servings and just lets contributors take whatever they want.

Our favorite Thanksgiving potluck recipes
There is a wide array of recipes for this type of gathering.
For smaller parties, you can make average sized desserts, like a pumpkin pie. For larger ones, squares and bars (like cheesecake for a crowd) will be easier to manage.
Enjoy this time celebrating family and friends. May your year be filled with all kinds of joy and love. From the bottom of my heart, thank you for being a loyal reader ❤️