So, Labor Day, the last Summer holiday crept up on you, and now you're in need of some no-fuss, crowd-pleasing, easy recipe ideas. It happens to me every single holiday, and sure I'm not alone. Our best ones are all in this post and they might just be what you're looking for.
This post is updated every year with the most relevant content.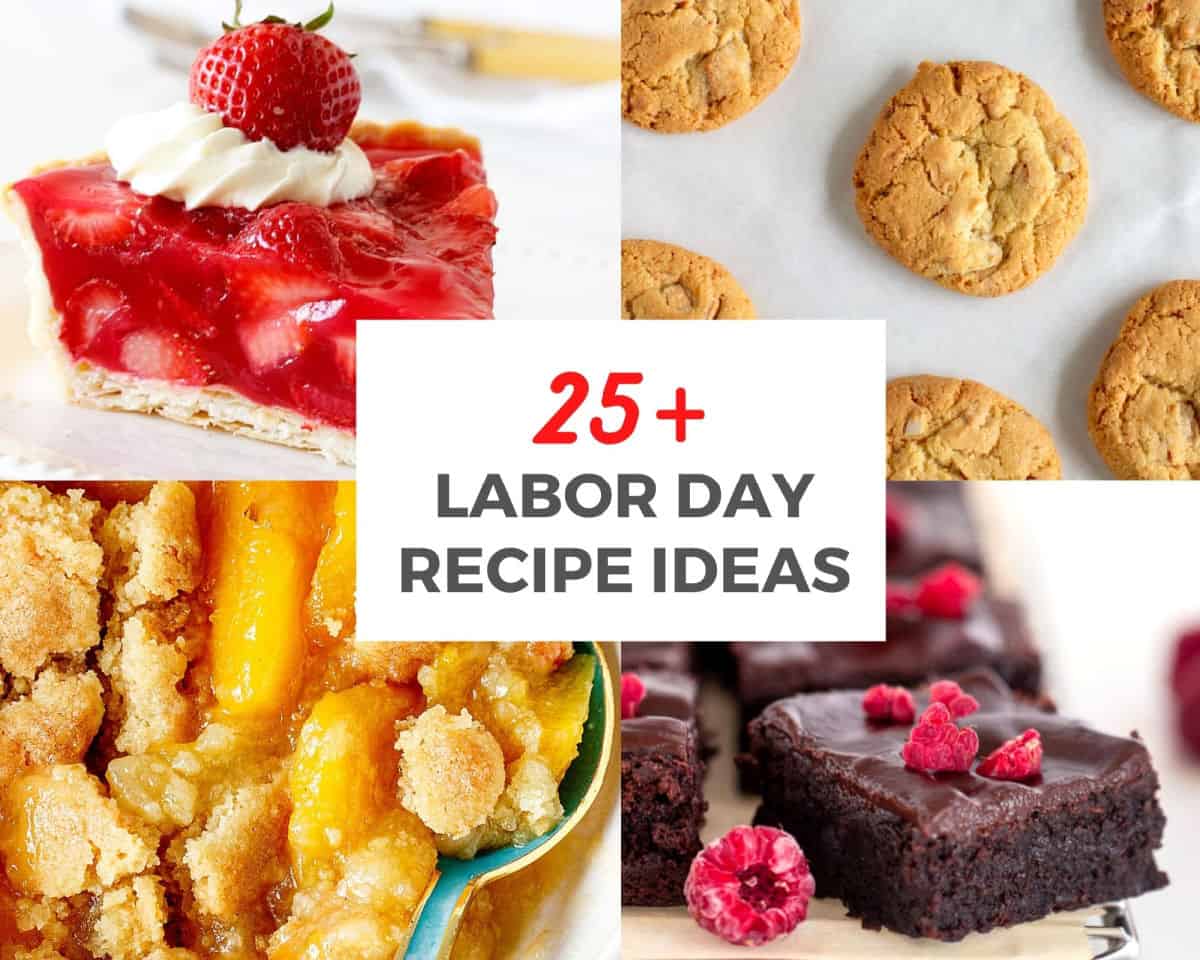 I find that this is the perfect event for a great display of easy recipes, full of summer colors and bursting flavors.
THE RECIPES
It's the end of Summer and some places still have very hot days. So let's find recipes that are easy and seasonal.
SAVORY
---
BARS & COOKIES
There are some traditional recipes below that I love to include in a holiday cookout. All dessert tables should have some type of cookies and bars, of course!
---
DESSERTS
I narrowed down my favorite cake recipes for this time of year which was not easy. I hope you find them amazing like I surely do.
---
PIES AND TARTS
Some traditional pies and some wonderful desserts that will be approved by your pickiest eaters.
---
So, there you have them, recipes to celebrate the last of summer days. Enjoy the day and eat delicious!
Let me know in the comments below if you made this recipe and loved it, and also if you had issues, so we can troubleshoot together. I love to hear what you think, always. Thanks for being here, it's much appreciated.
You might also consider subscribing to our FREE email series to Boost your Home Baking Skills! And our regular newsletter.
And let's connect via Facebook, Instagram, and Pinterest.