If you're in need of no-fuss, crowd-pleasing ideas for Labor Day, this post is for you. Full of sweet and savory Summer recipes for this holiday weekend. This post is updated every year with the most relevant content.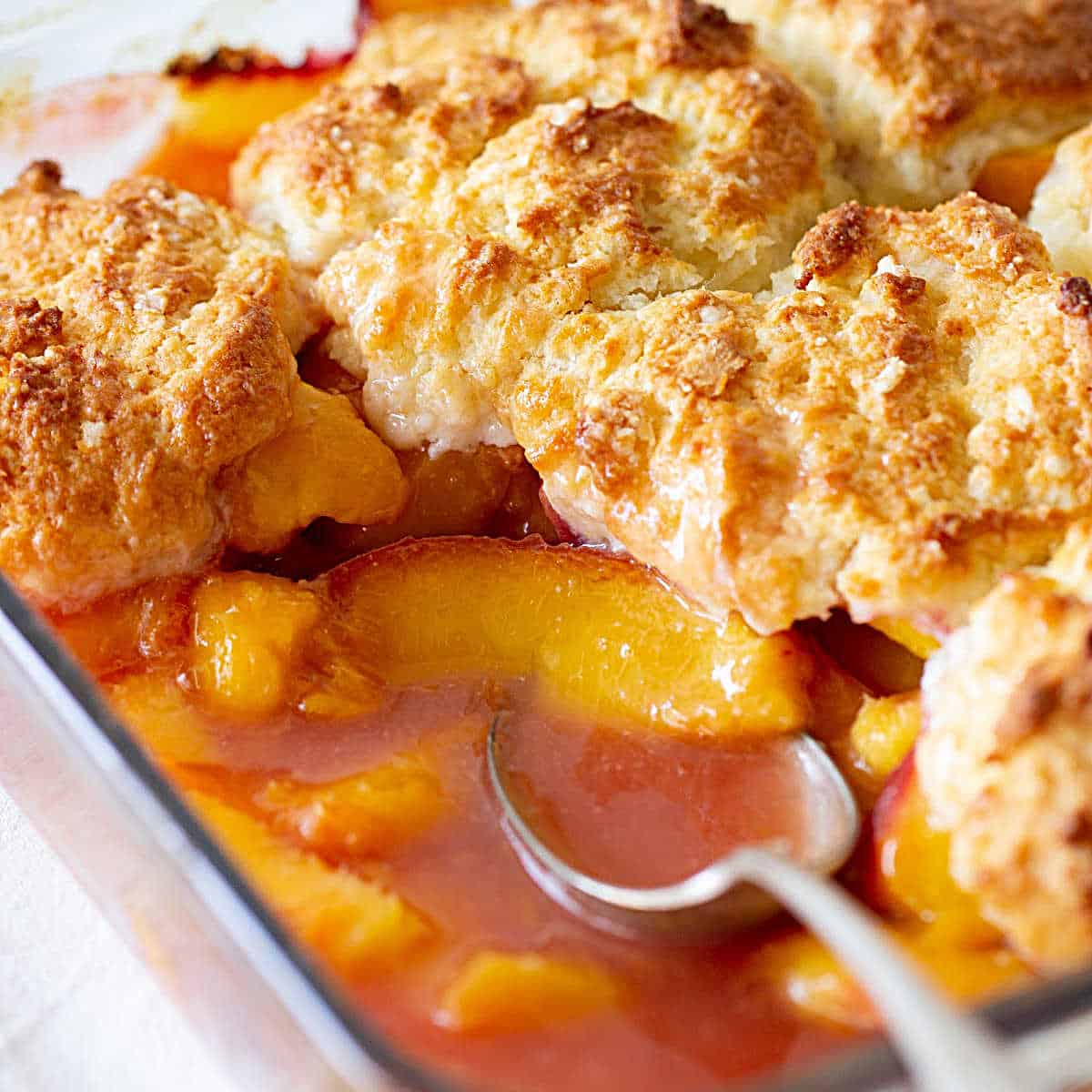 Why do we commemorate Labor Day?
It's a holiday that dates back to the 19th century and celebrates worker's movements and their achievements and honors workers in general for their contributions to society.
Worldwide is mostly known as May Day and is celebrated on the 1st of that month.
Make ahead recipes
Several of the recipes in this post can be made ahead and either kept refrigerated or frozen.
Even if you make them a few days before you plan to serve them, it's a great way to divide the task over several days and have more time to entertain and enjoy the holiday weekend.
Check out our Freezer Baking and Desserts guide for more details about freezing baked goods.
Recipe roundup
I find that this is the perfect event for a great display of easy recipes full of summer colors and bursting flavors.
SAVORY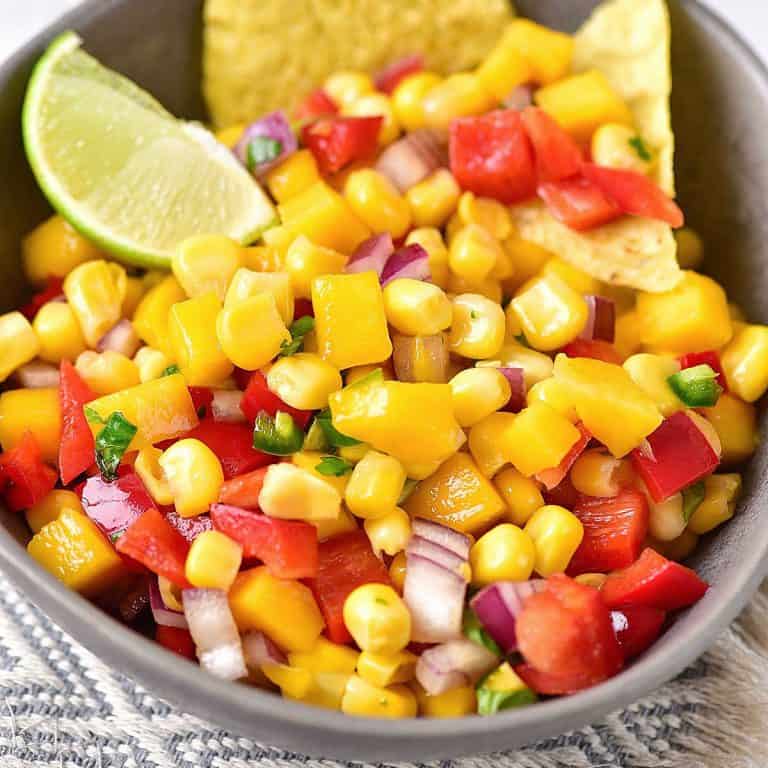 Mango Corn Salsa
A flavorful, fresh, and healthy salsa that is the perfect combination of sweet and savory with a little kick. Use it as a dip with tortilla chips, a topping for tacos and grilled meats, or a side dish.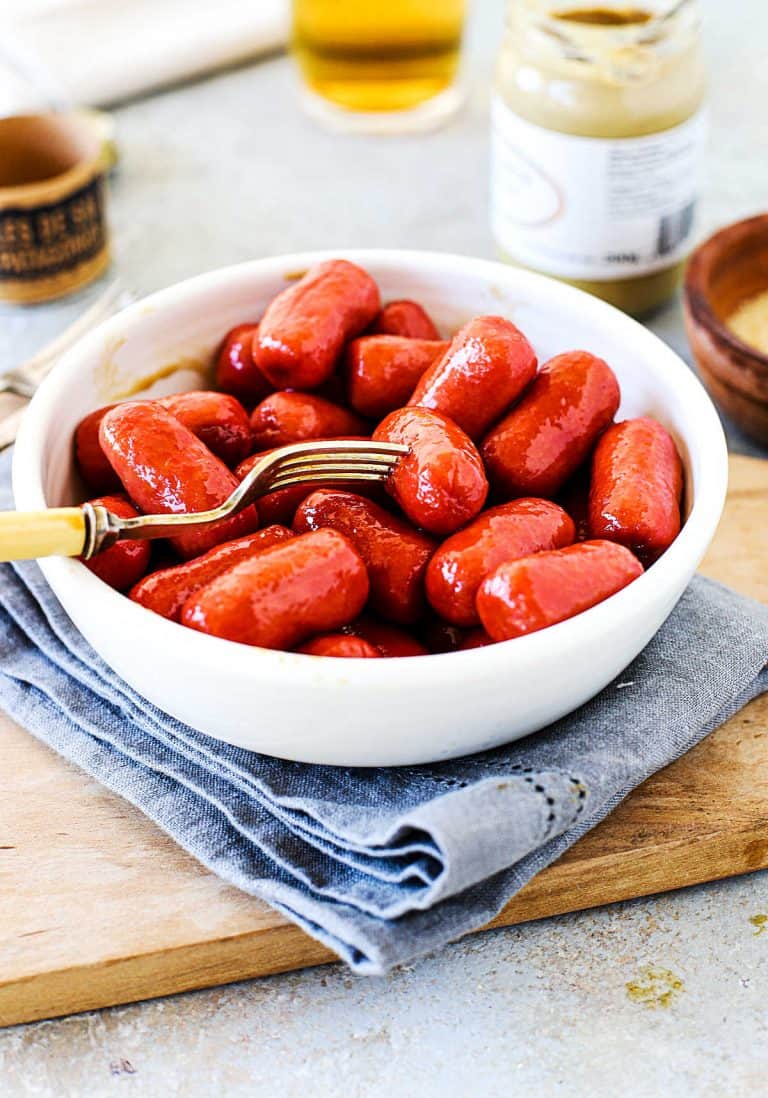 Easy Little Smokies
The easiest sweet and smoky appetizer ever! There's hardly any prep work (4-ingredients!) and less than 5 minutes on the stove are needed to enjoy this appetizer.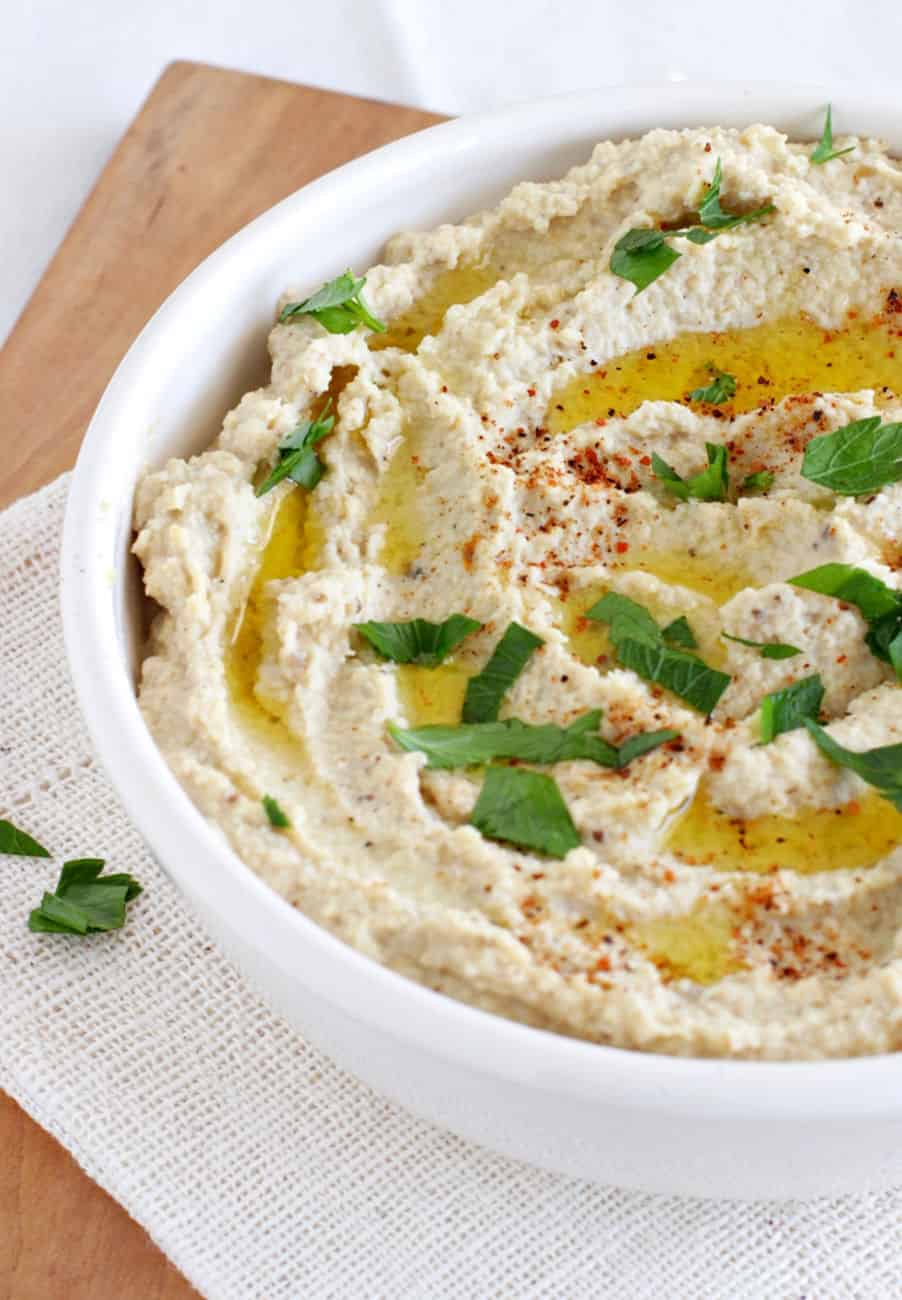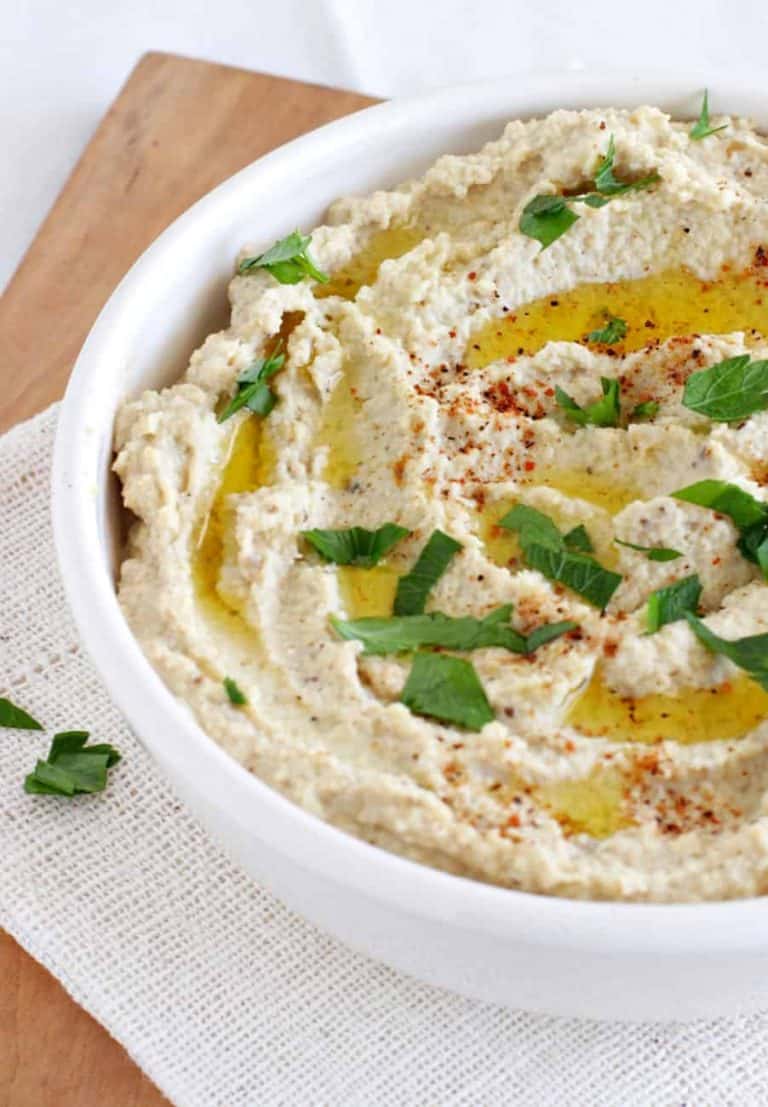 Eggplant Hummus
Whether you char or bake the eggplant, this dip has a smoky, deep, fabulous flavor! An easy recipe that is ready in 45 minutes.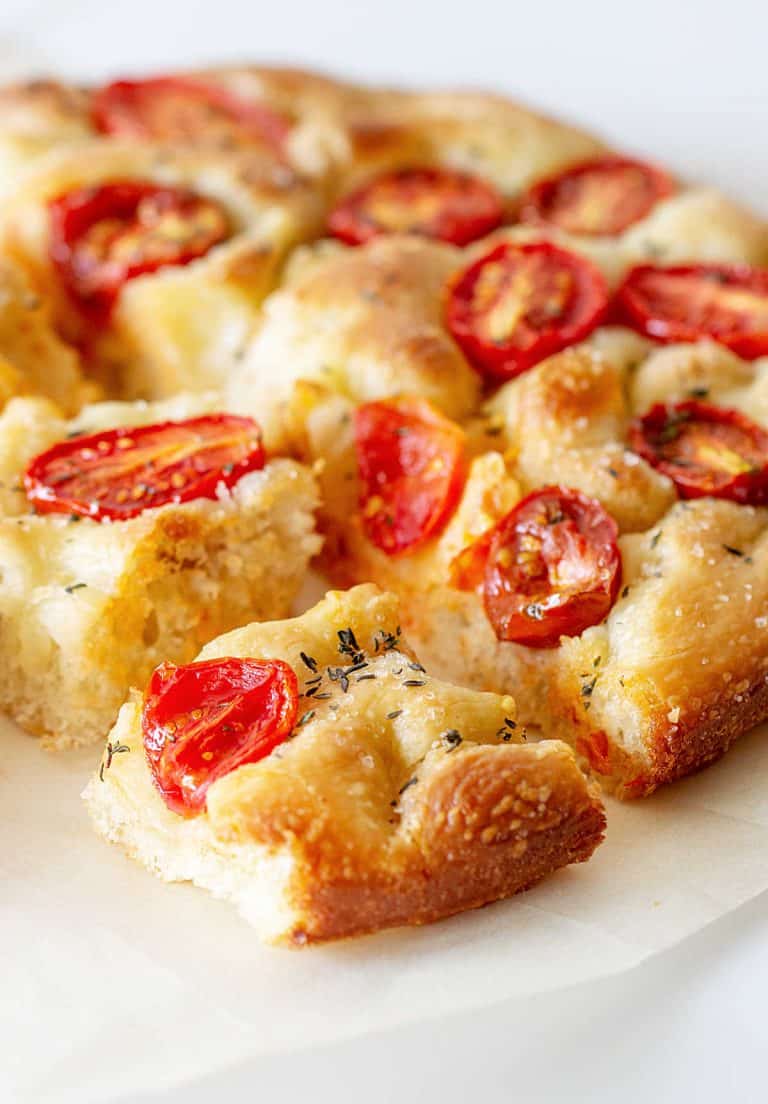 Tomato Focaccia
Sometimes called focaccia bread, this is a simple dough with few ingredients. The result is spectacular: golden crust, salty and oily in the best possible way, with unparalleled crunchiness.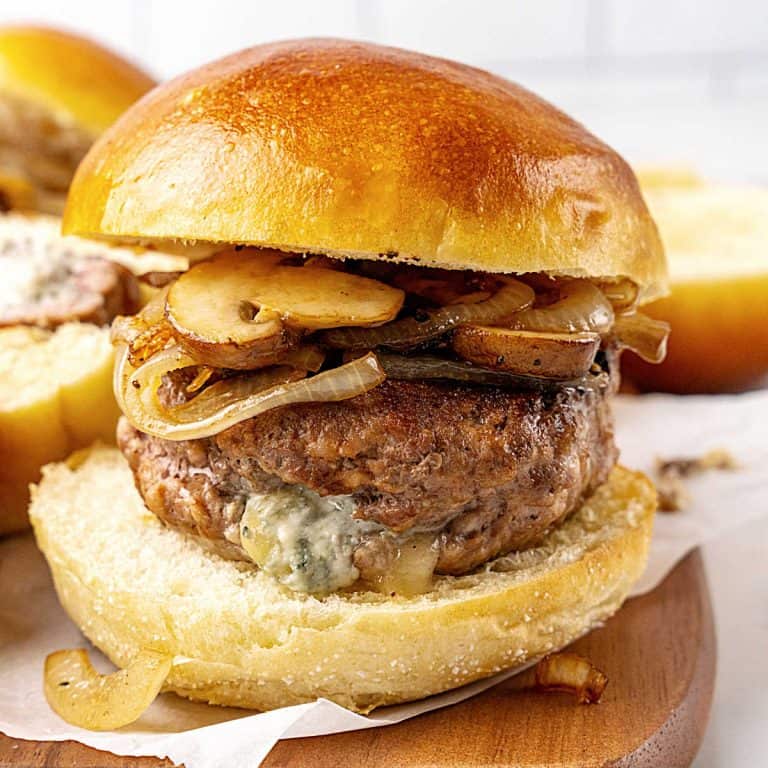 Blue Cheese Burgers
Juicy burgers stuffed with melted blue cheese, cooked in a skillet and served with a delectable mushroom and caramelized onion mixture on a warm bun! These are the ultimate blue cheeseburgers.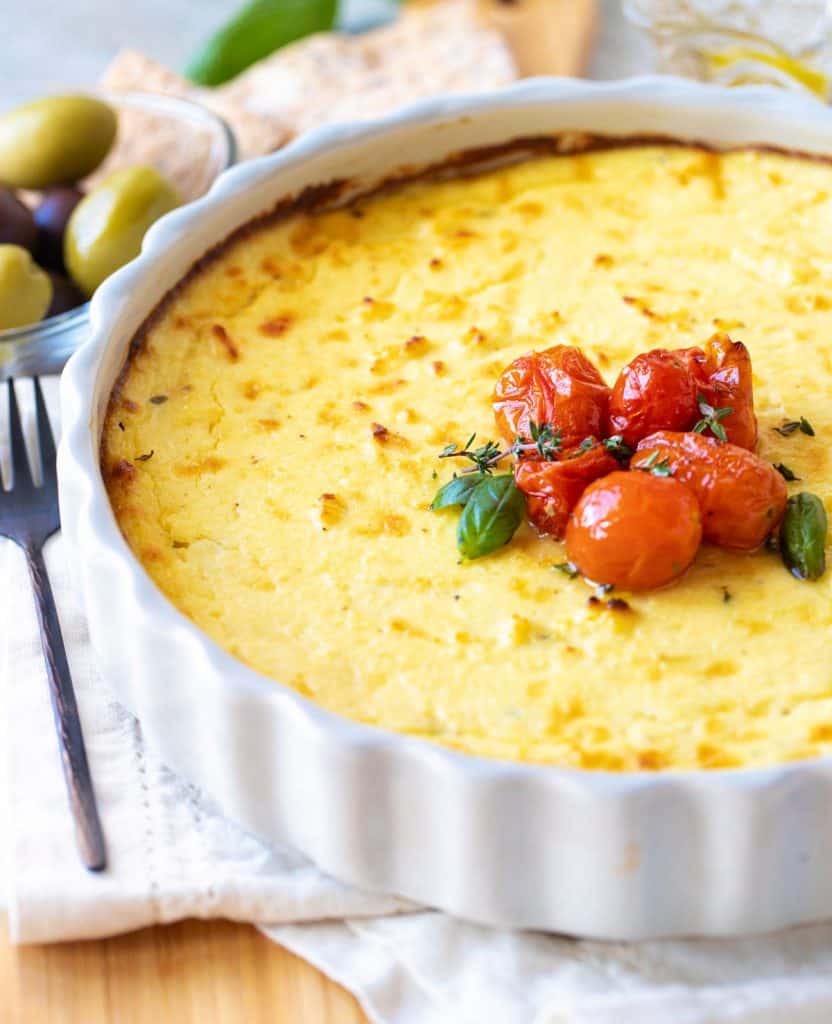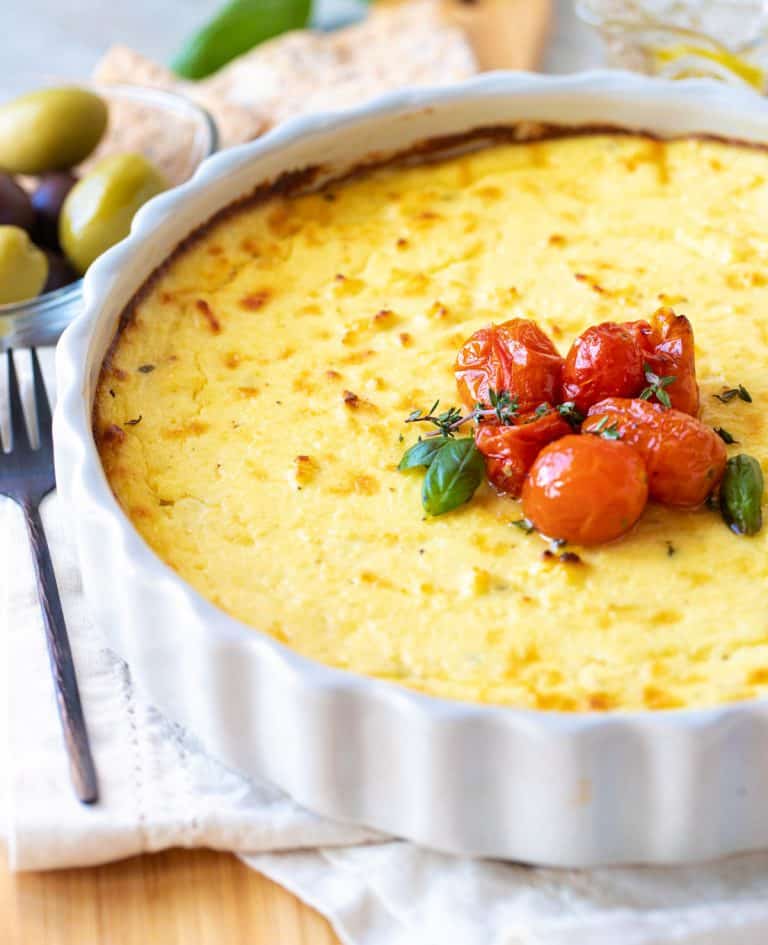 Easy Baked Ricotta
This simple recipe is a great appetizer that is quick and easy to make. It can be mixed by hand or in the food processor if you want a smoother texture.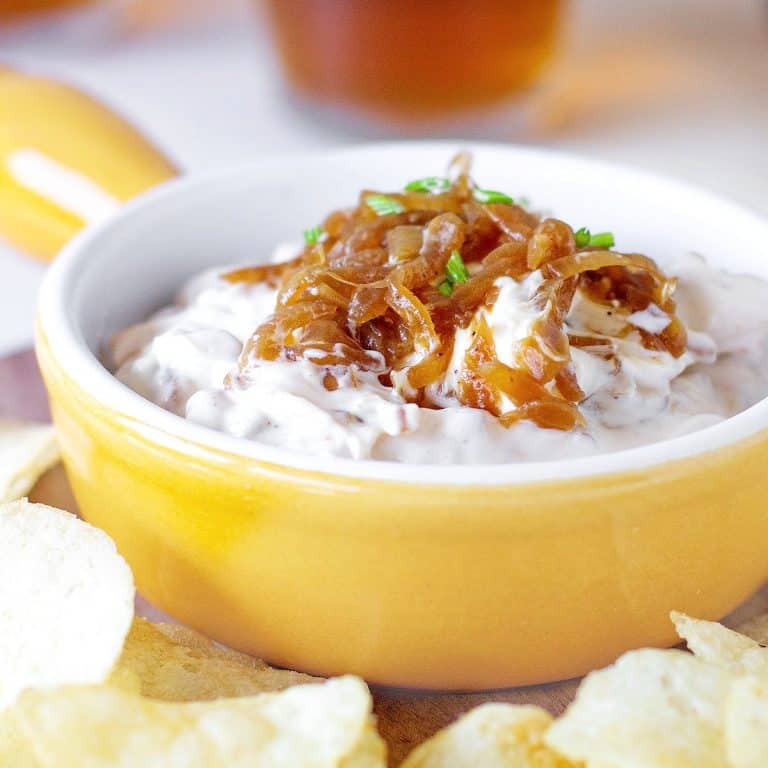 Homemade French Onion Dip
This is the ultimate game day and barbecue appetizer with a fantastic dip with caramelized onions. Easy to make and flavorful!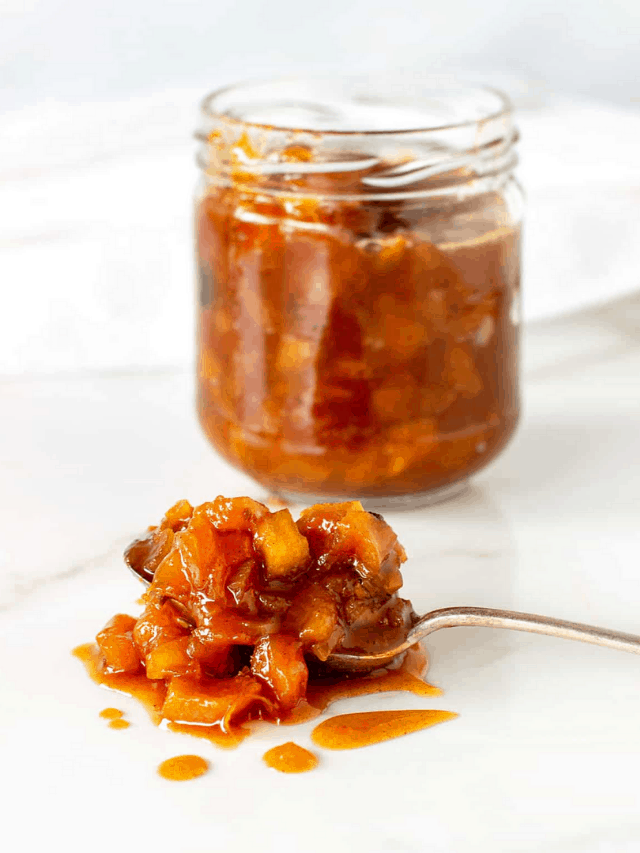 Fresh Peach Chutney
Spicy, sweet, and tangy, this fresh peach chutney has a quality of freshness and is a perfect companion for meats and sandwiches. Make a large batch and take advantage of summer peaches!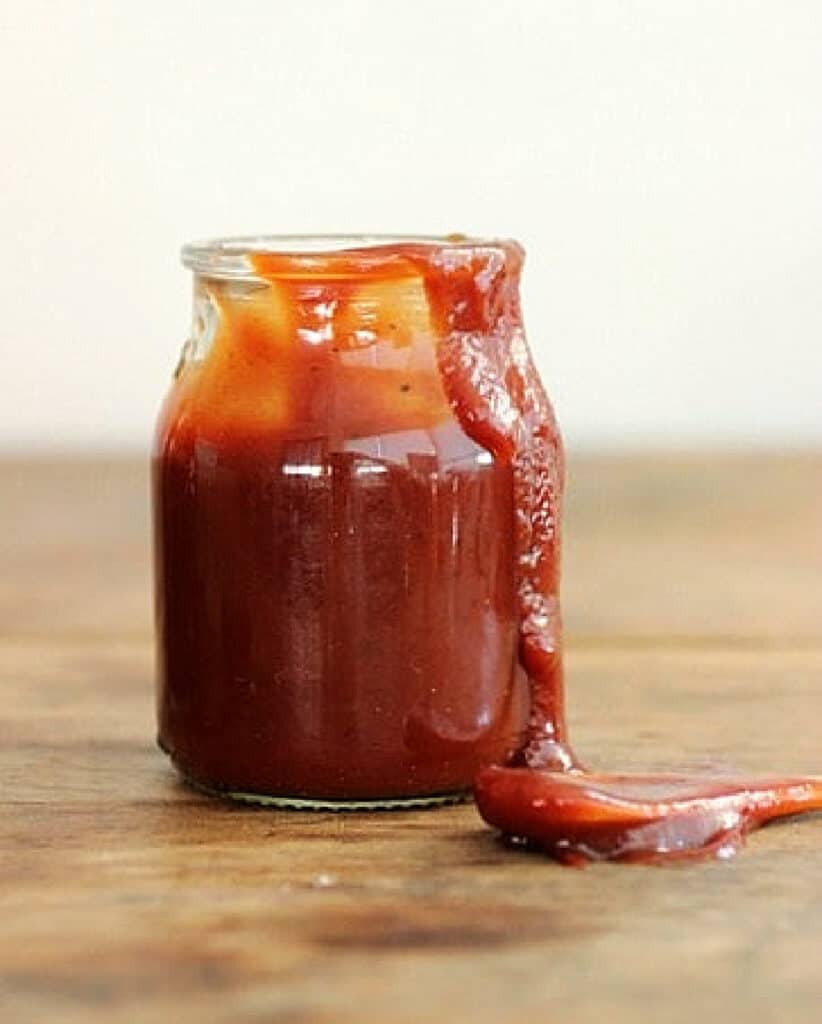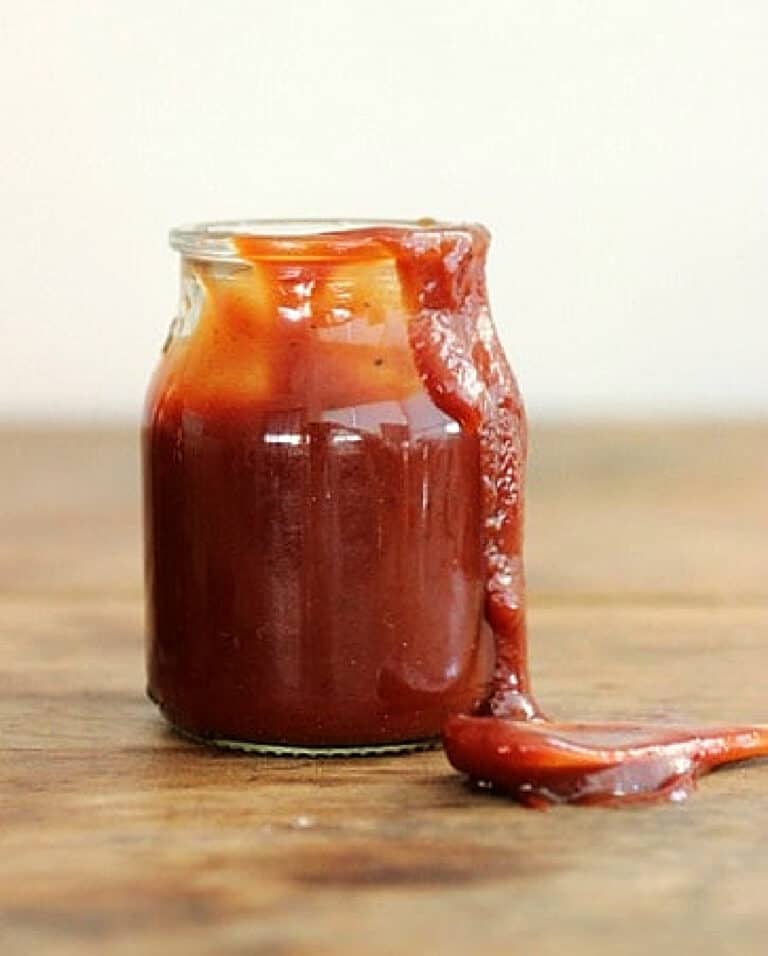 Bourbon Barbecue Sauce
Two amazing recipes for the best homemade barbecue sauce. With lots of flavors, easy to make, and they keep for weeks!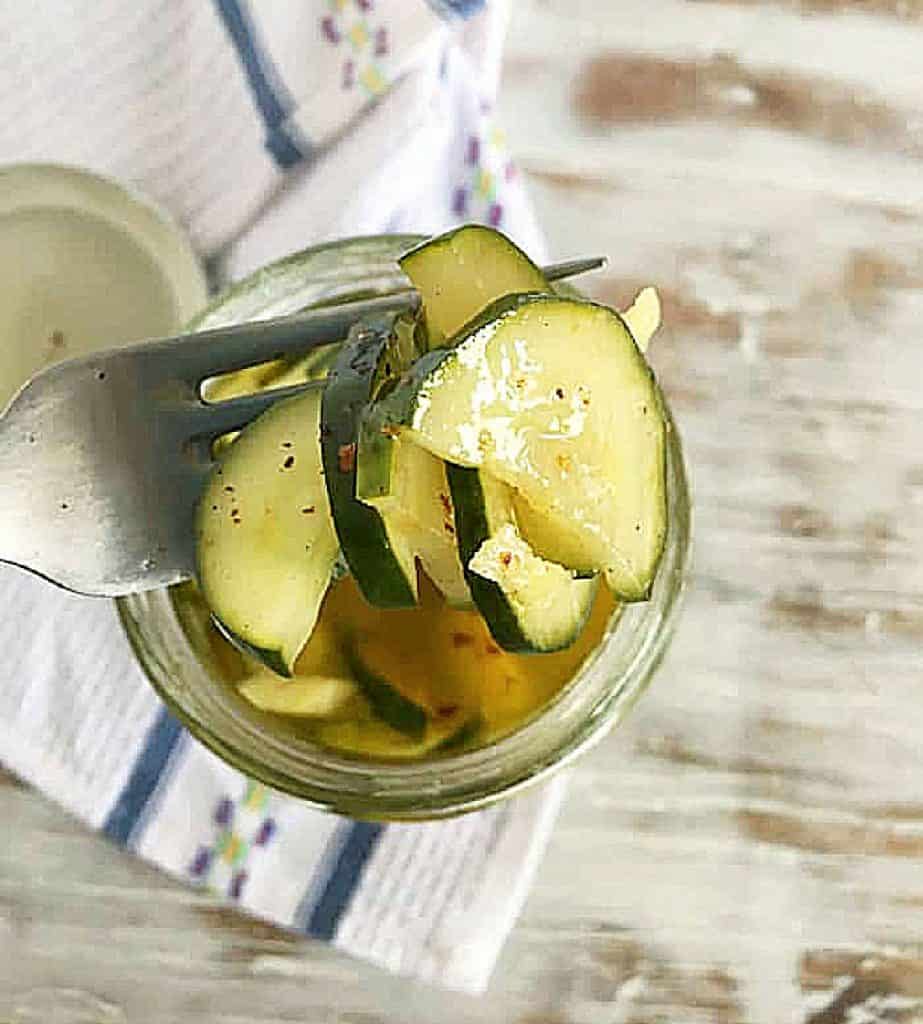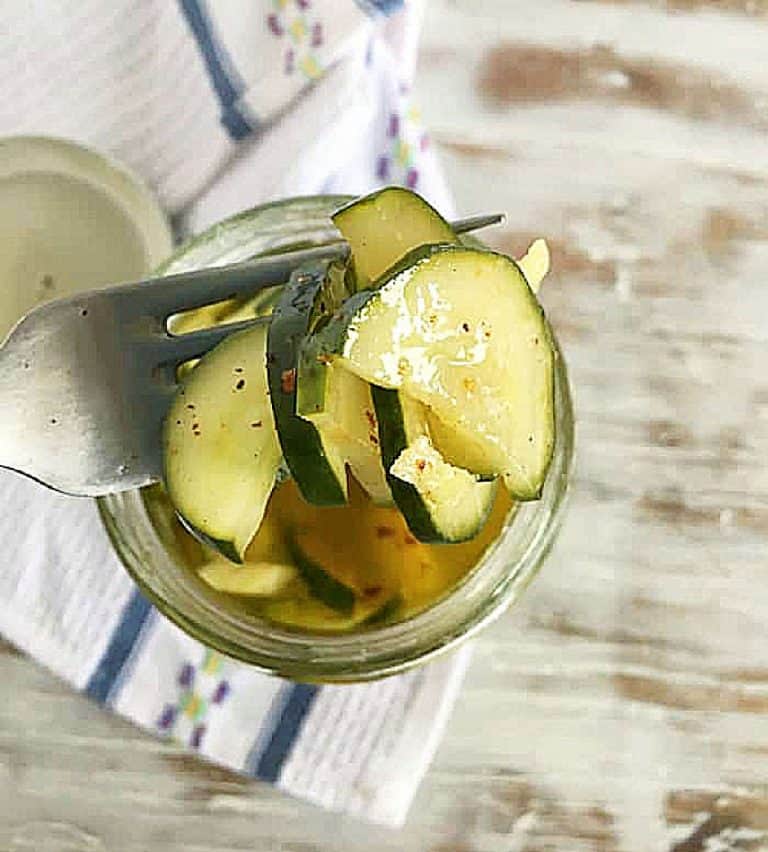 Quick Pickled Cucumbers
These are super easy to make and exactly what their name implies: a quick, delicious pickle that keeps very well.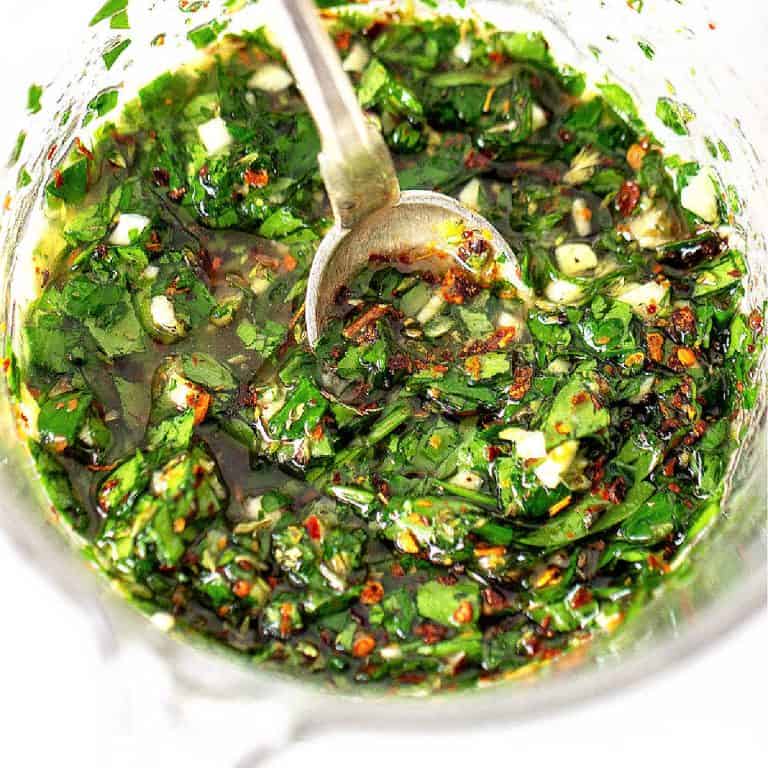 Best Chimichurri Sauce
Authentic recipe from Argentina. Super flavorful, with garlic, parsley, red pepper flakes, oregano, and vinegar, it's the perfect sauce for barbecued meats.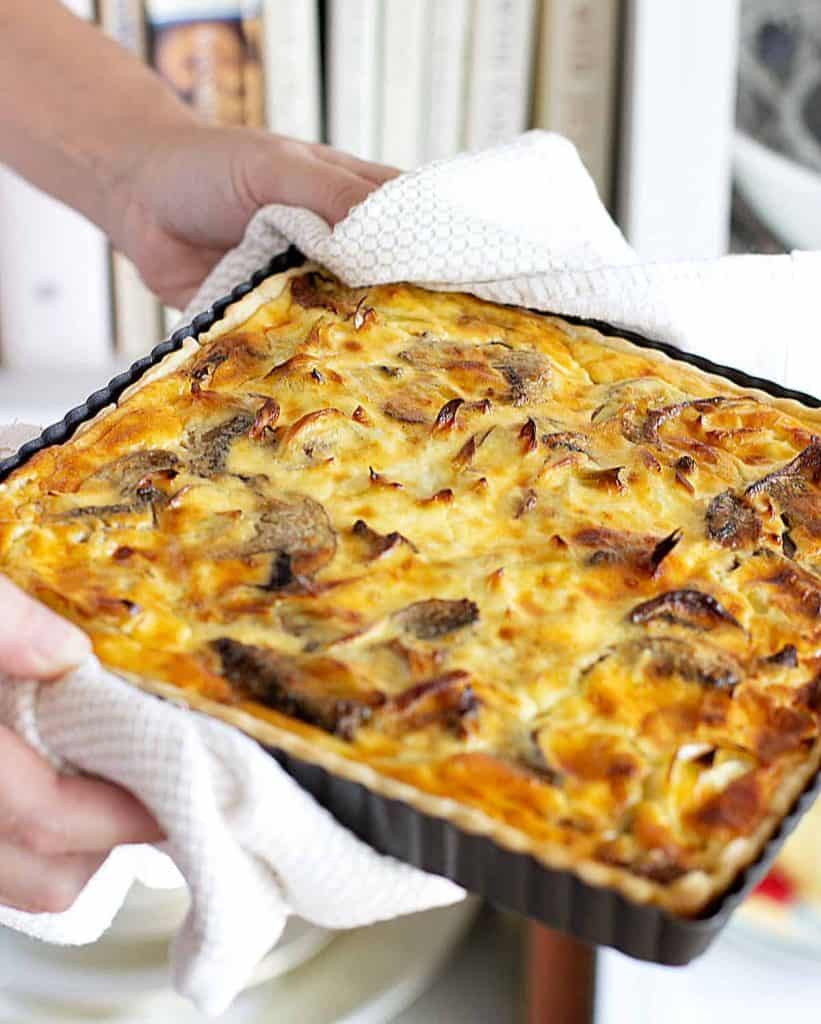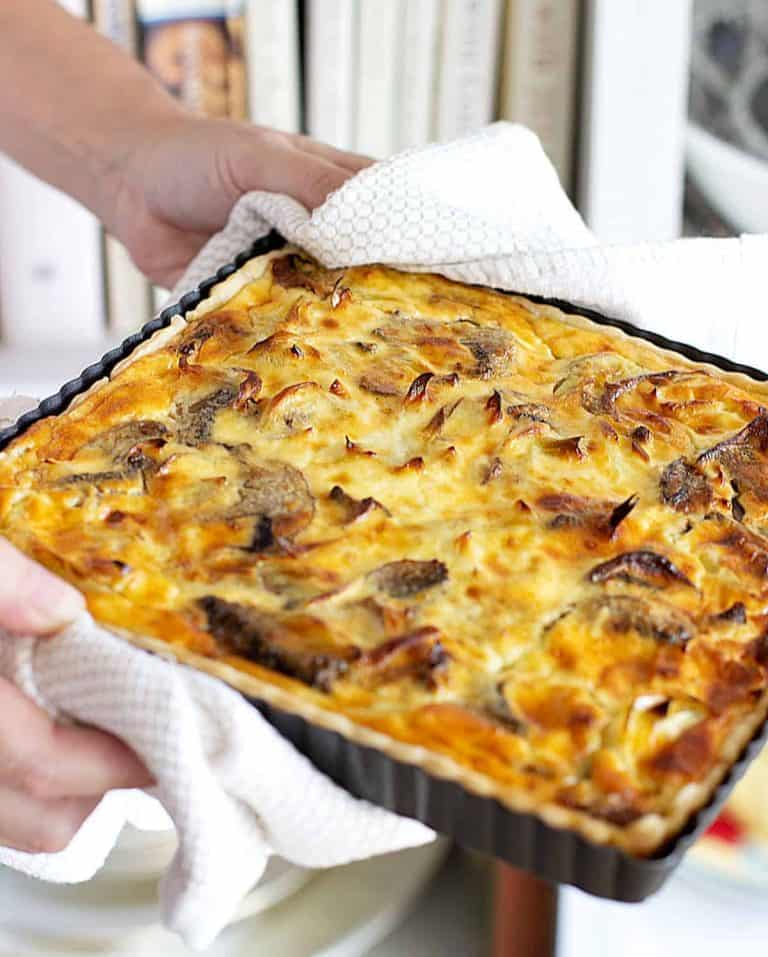 Mushroom Leek Quiche
Quiche is a fancy tart, with a buttery crust and a rich creamy filling. Mushrooms and leeks make this recipe an extraordinary one, full of flavor.
---
DRINKS
With and without alcohol.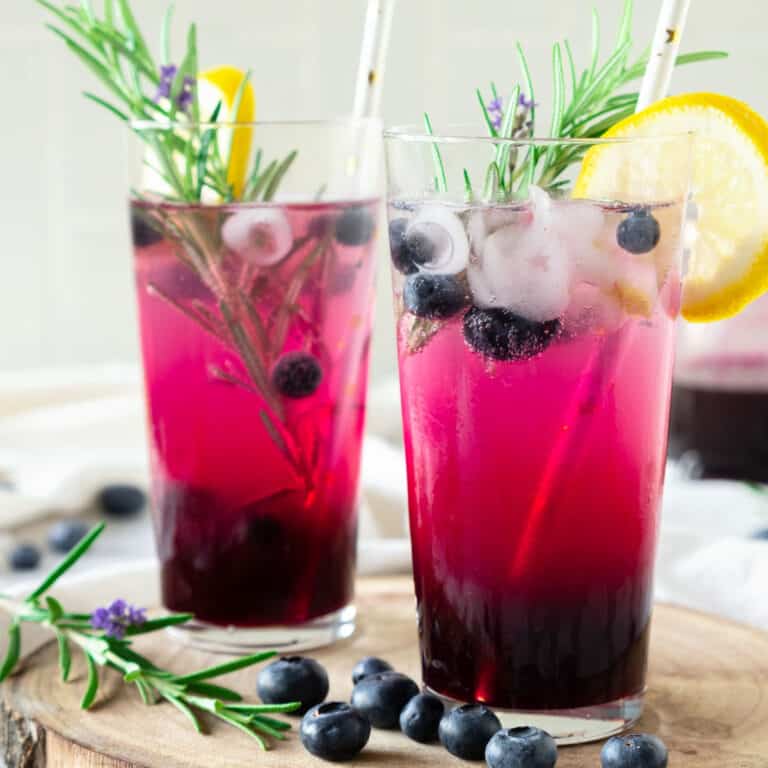 Blueberry Vodka Lemonade
This simple blend of homemade blueberry lemonade and vodka creates a refreshing drink that's a bit sweet, tangy and boozy, the perfect cocktail for sipping on a hot summer day.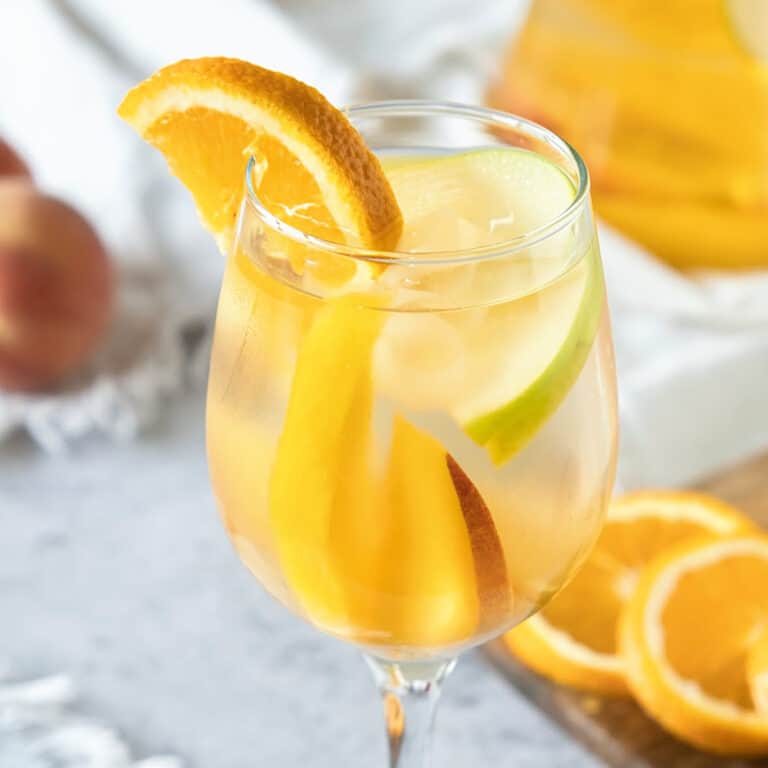 Best White Wine Sangria (easy summer recipe)
Making sangria takes 10 minutes and lasts for hours, making it a perfect drink for hot day gatherings and brunch. It's a great pitcher cocktail to make during the summer months.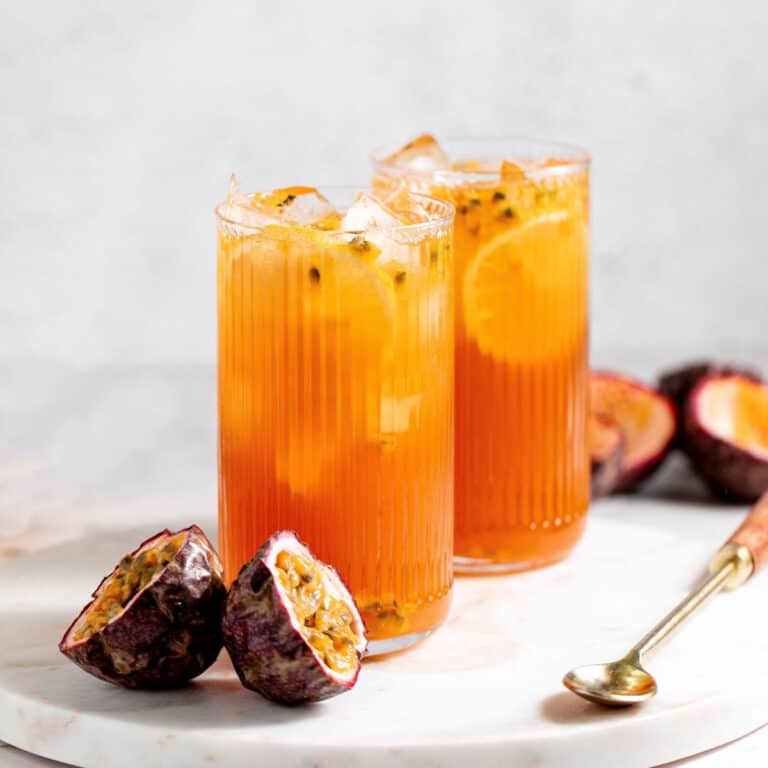 Passion Fruit Iced Tea (4 ingredients)
A unique twist to your regular iced tea, this refreshing Passionfruit Tea uses few ingredients, comes together quickly and can be made ahead.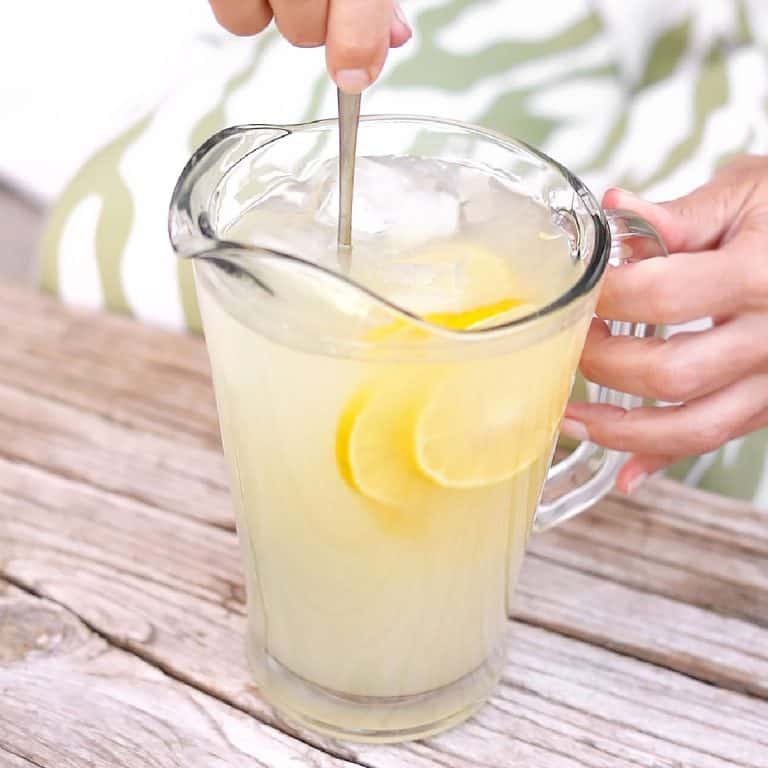 Homemade Lemonade
Lemonade is refreshing and super easy! Making it at home allows for customization of the sweetness and tartness levels to suit your taste. It's typically chilled and served over ice, making it perfect for hot weather.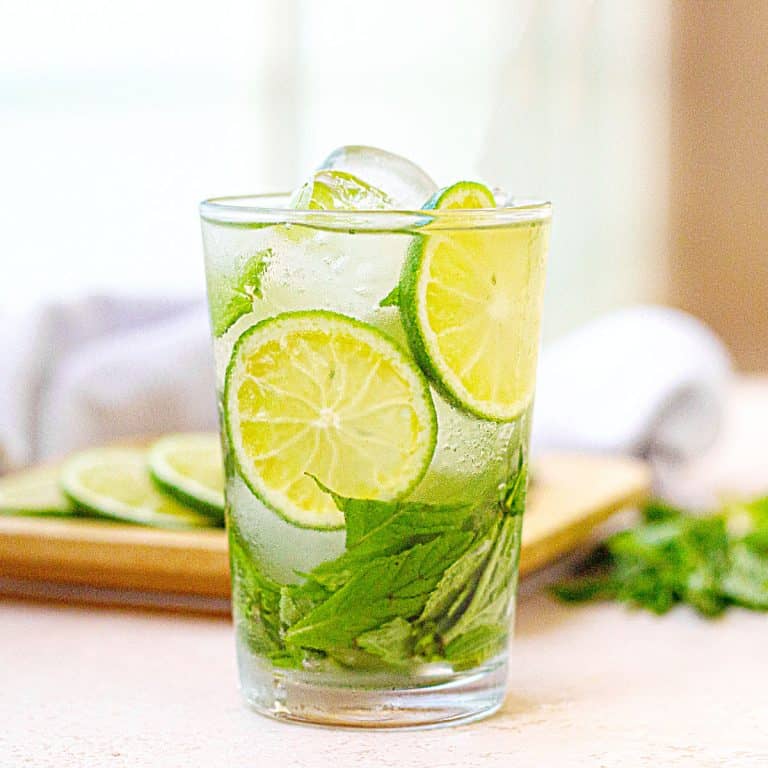 Cucumber Lime Water
Look no further than this cucumber lime agua fresca for a refreshing and hydrating drink. You can have a large jug prepared in the fridge all day.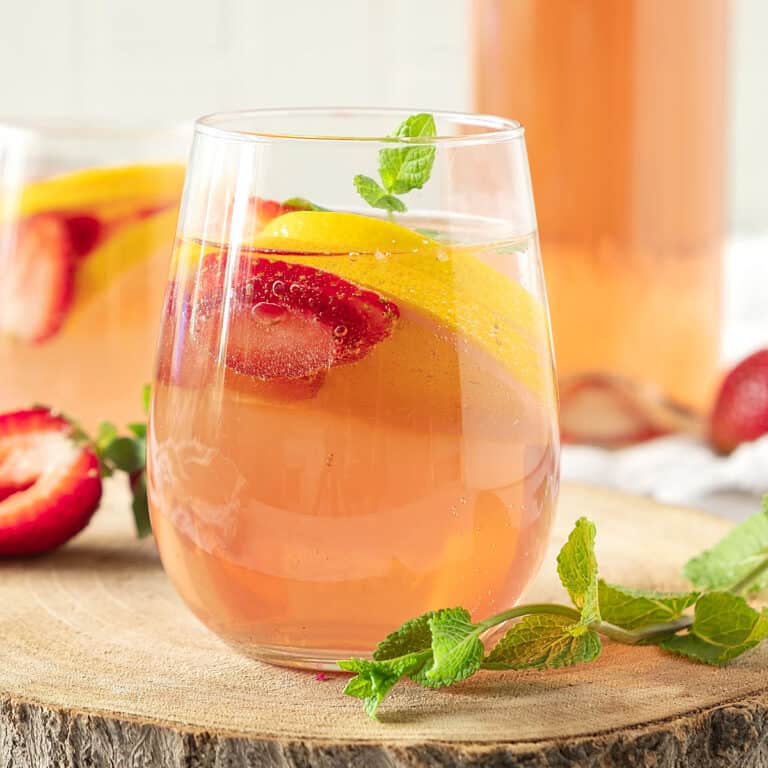 Best Rosé Sangria (easy recipe)
Let me introduce you to this wonderful rose sangria recipe, the perfect summer drink that takes 10 minutes to prepare and lasts several hours.
---
BARS & COOKIES
No holiday cookout or gathering can be without brownies and cookies.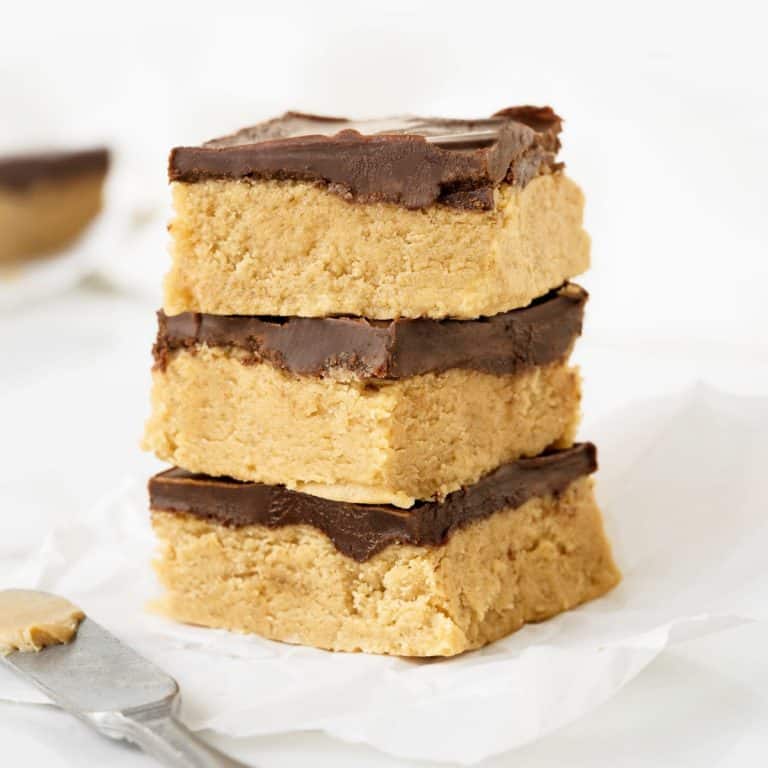 Buckeye Fudge
This is an easy peanut butter chocolate fudge recipe, a creamy confection similar to the ever-popular buckeye candies. It's a no-bake recipe that uses few ingredients and keeps very well.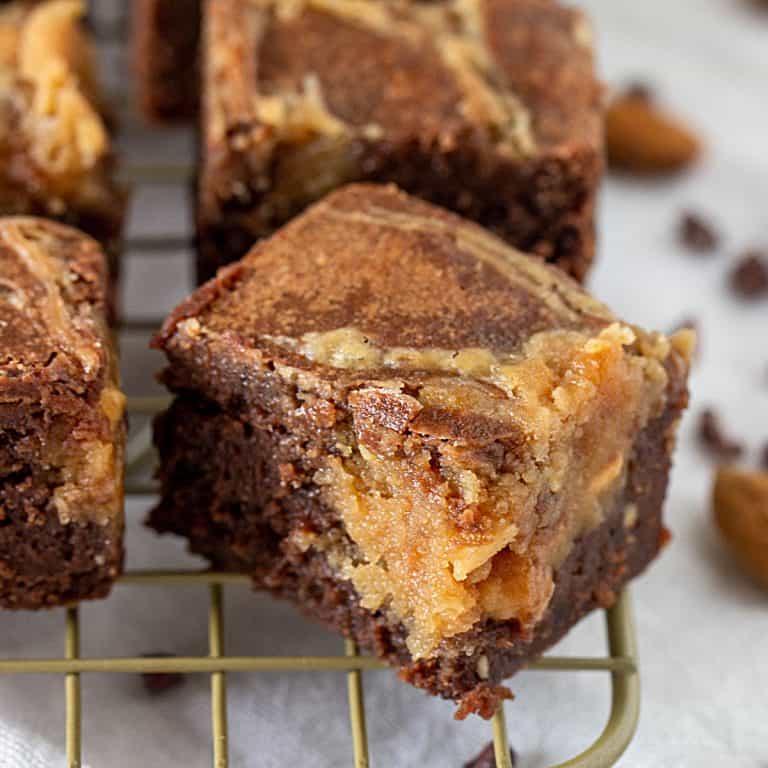 Peanut Butter Brownies
Incredibly gooey and delicious, this recipe takes these little morsels up a million notches! They keep for days and can be frozen.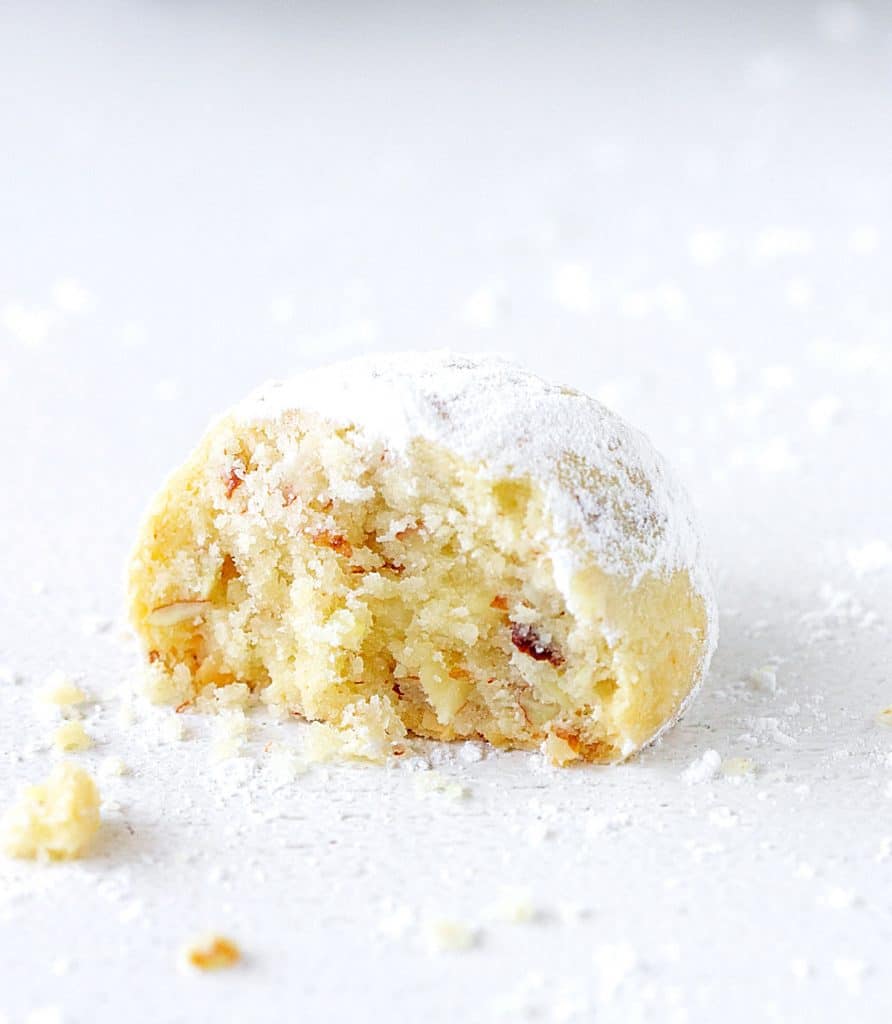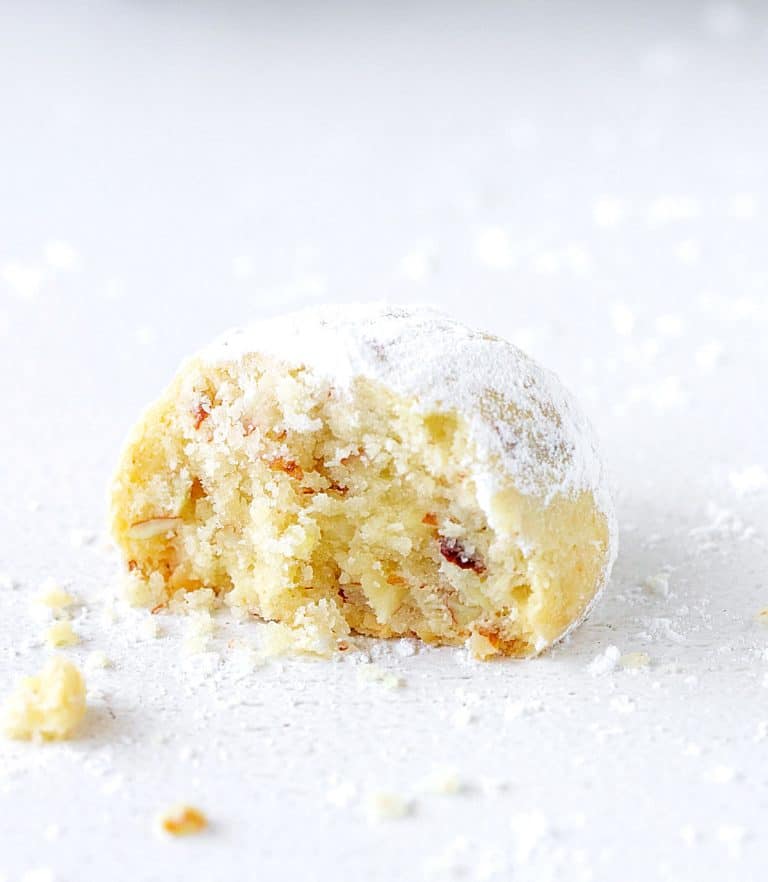 Mexican Wedding Cookies
Melt-in-your-mouth, easy-to-make almond cookies using 4 ingredients that will bring raves.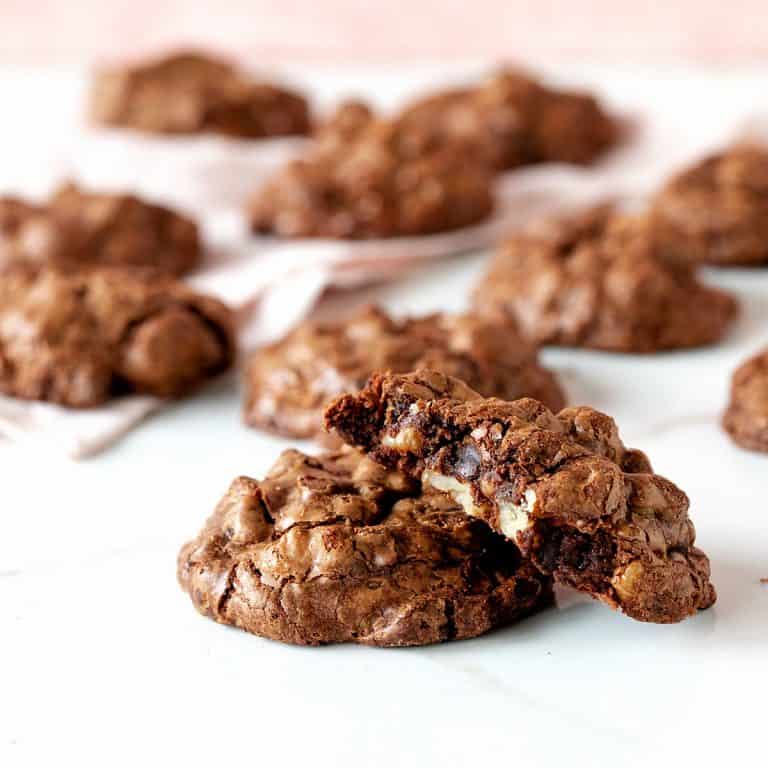 Chocolate
Nut Cookies
These are intense chocolate cookies. They have nuts, a shiny, crackly skin, and a fudgy center with chocolate chips that is gooey and incredibly rich.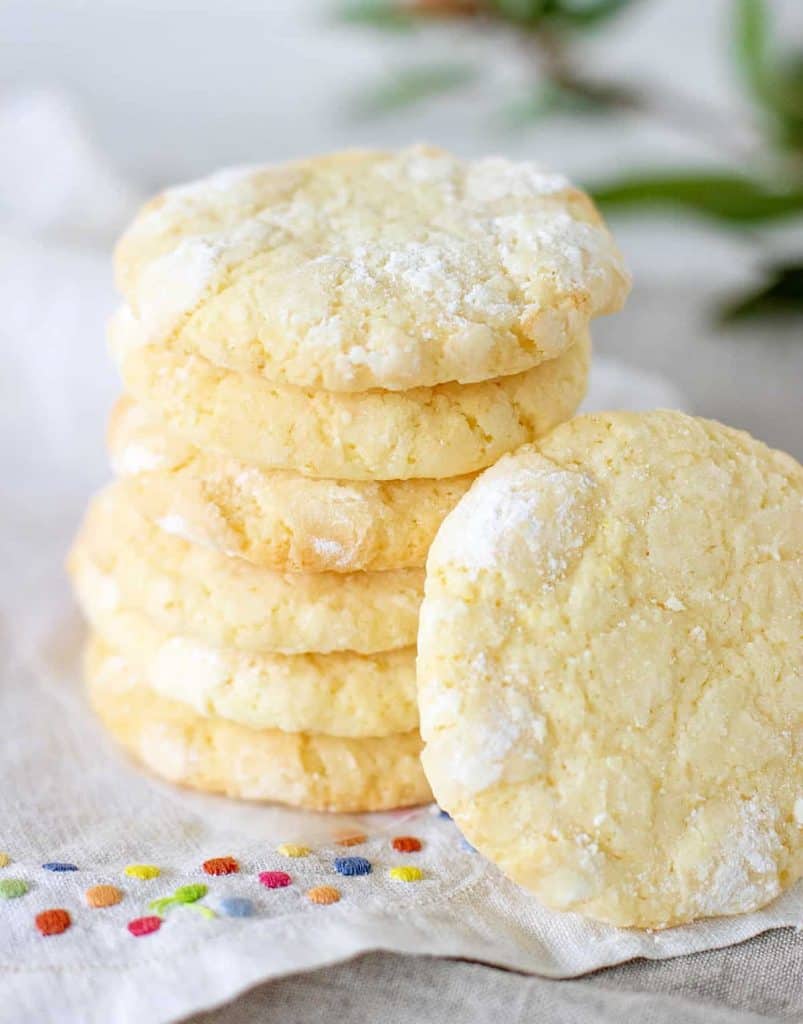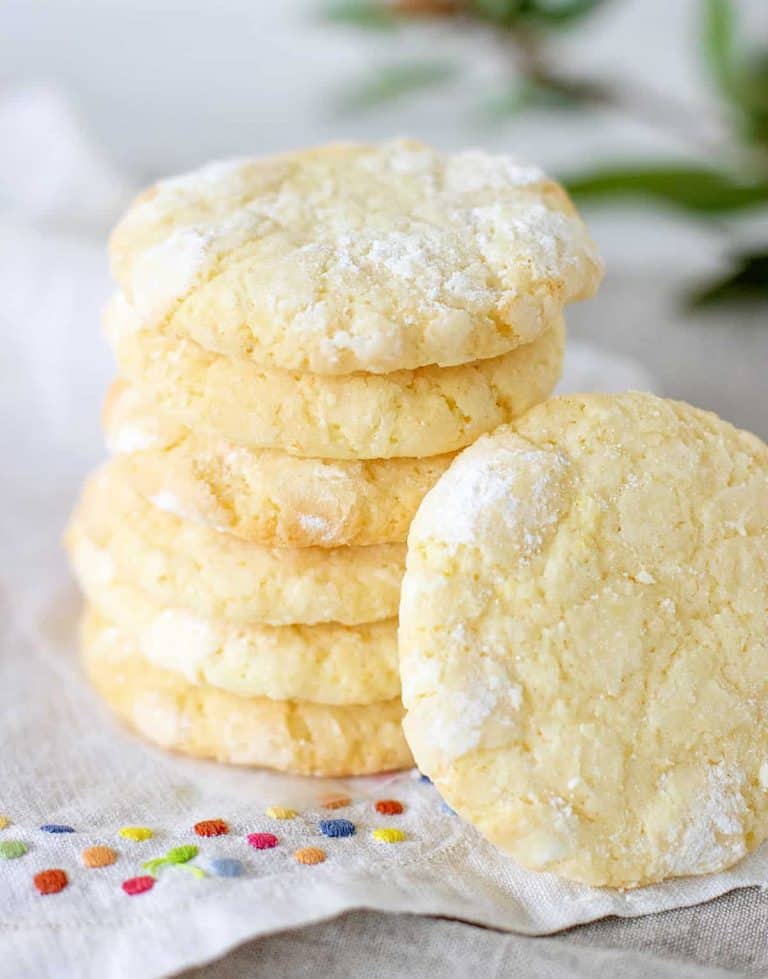 Lemon Crinkles
Since Lemon Crinkle Cookies are a crowd-pleaser, let me tell you this is the only recipe you'll ever need. They're simply sensational!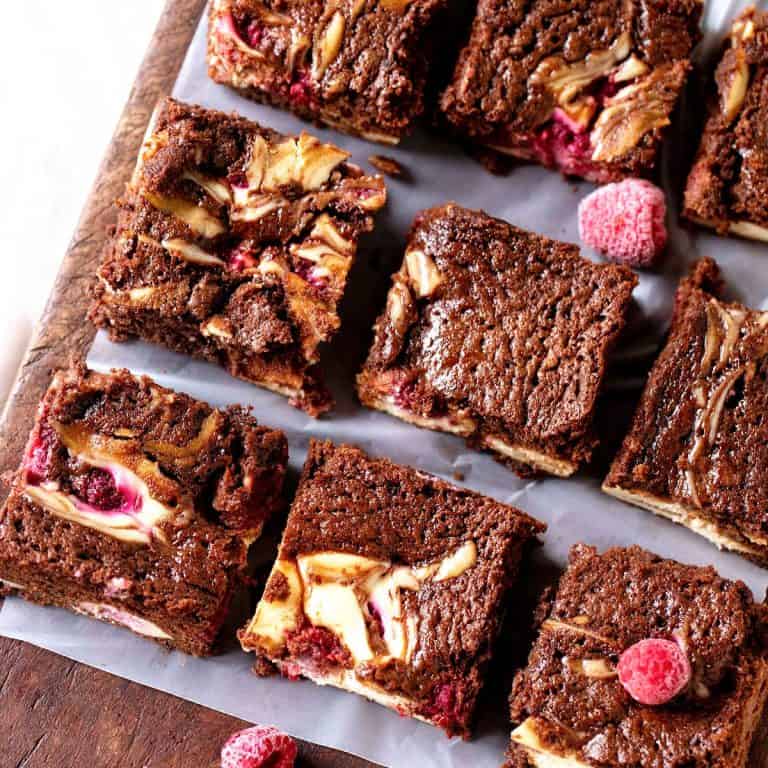 Cheesecake Raspberry Brownies
A layer of chocolate batter is swirled with a cheesecake mixture and raspberries. Fudgy and scrumptious.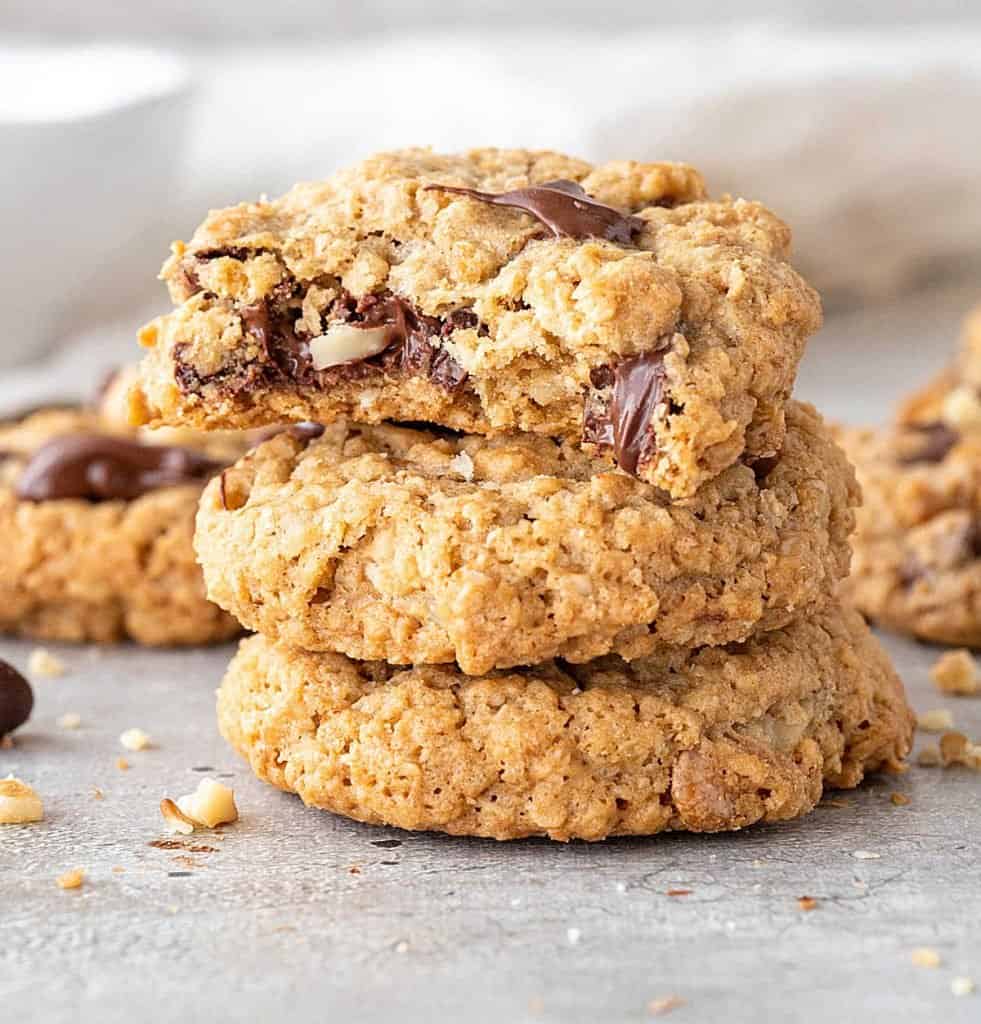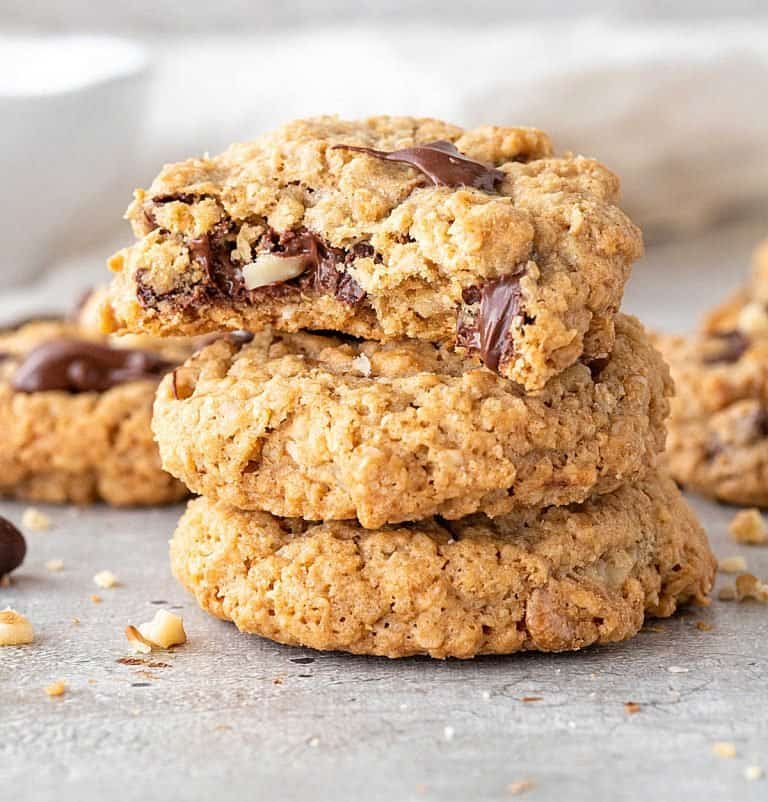 Walnut Chip Oatmeal Cookies
Chewy, soft oatmeal cookies with chocolate chips and walnuts. An easy one-bowl cookie dough recipe that can be made ahead and frozen!
---
CAKES & DESSERTS
I narrowed down my favorite dessert recipes for this time of year, which was difficult.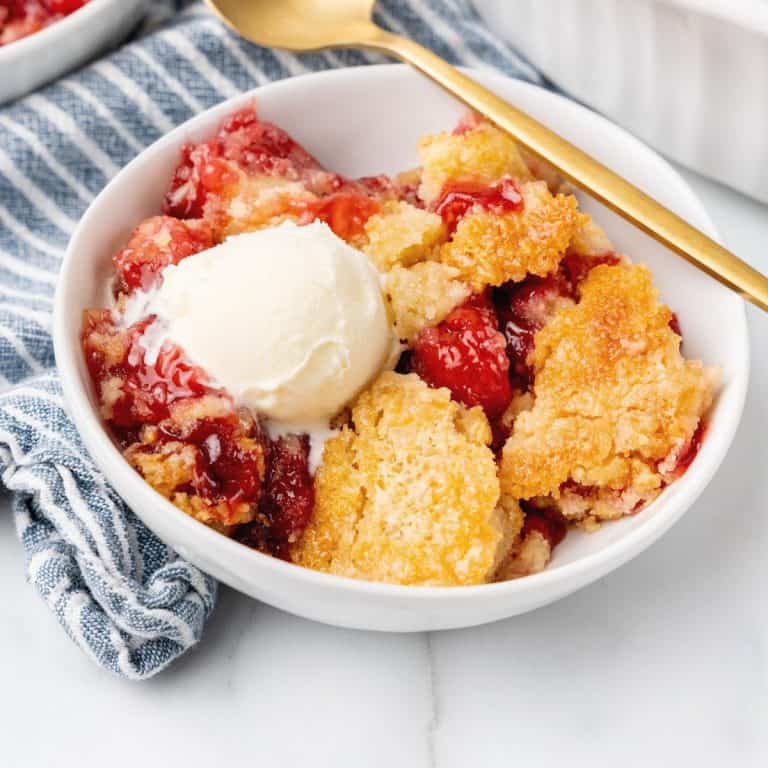 Dump Cake Recipe
Also known as a cobbler with cake mix, this effortless fruit dessert comes together quickly. This recipe is the classic, original dump cake, with a layer of canned pie filling and a topping made with a boxed cake mix.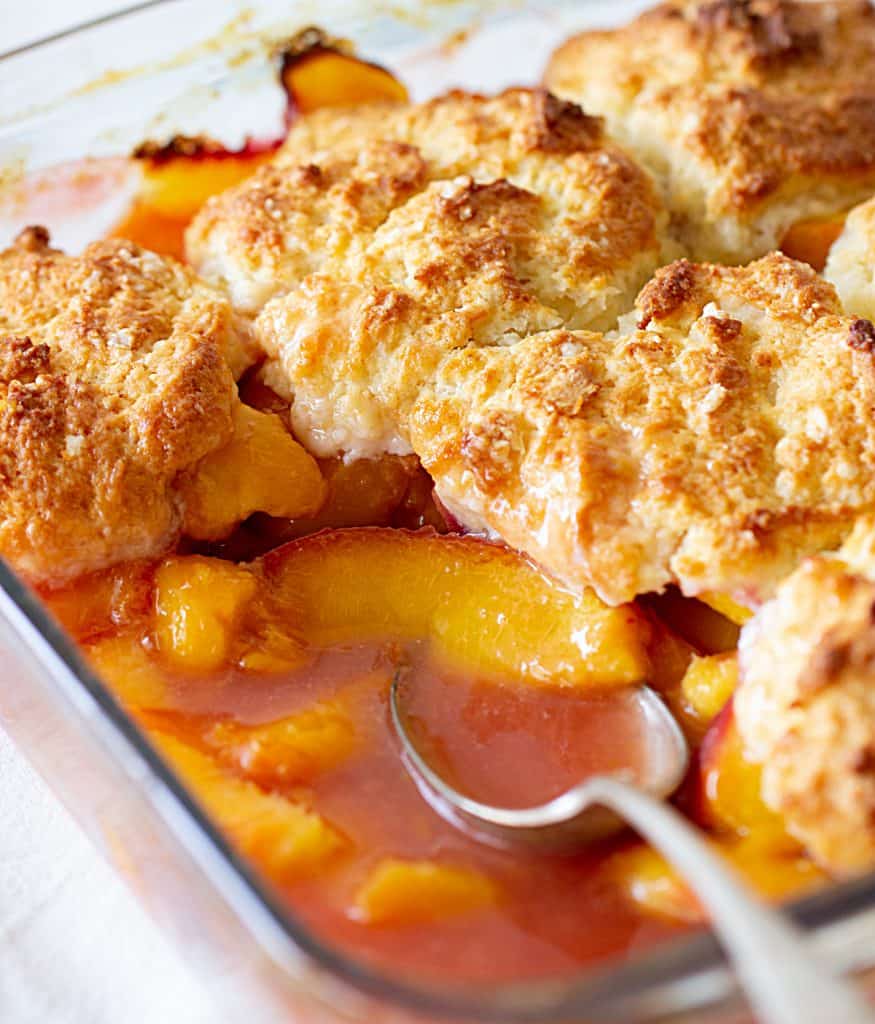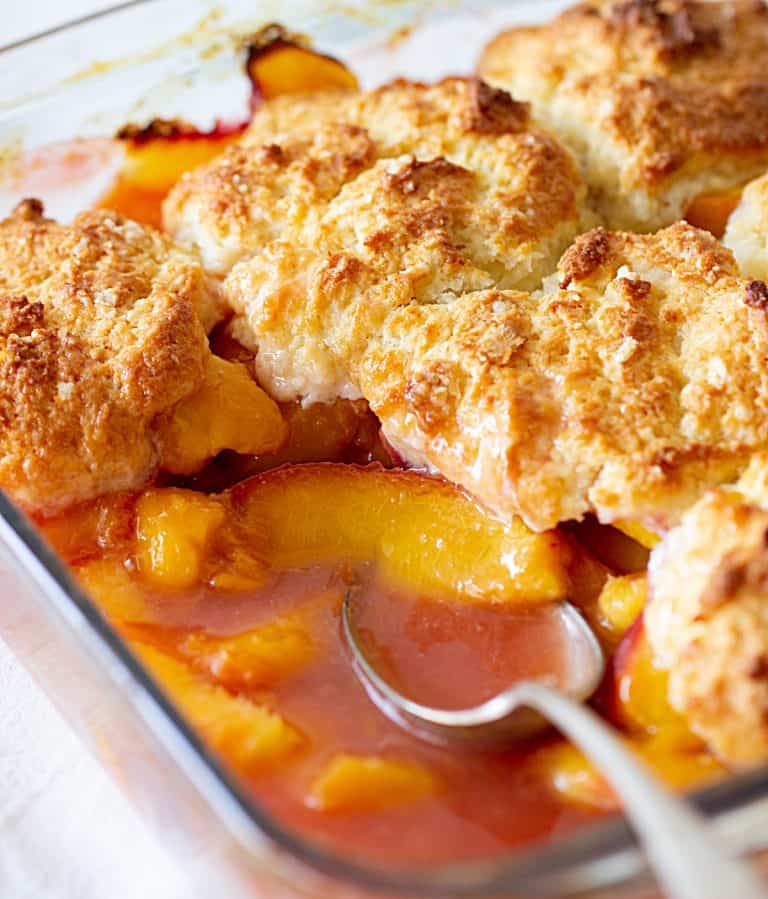 Old Fashioned Peach Cobbler
A simple peach cobbler with a juicy fruit layer and a simple buttery biscuit topping. A quick and easy recipe that's out of the oven in an hour and can be frozen.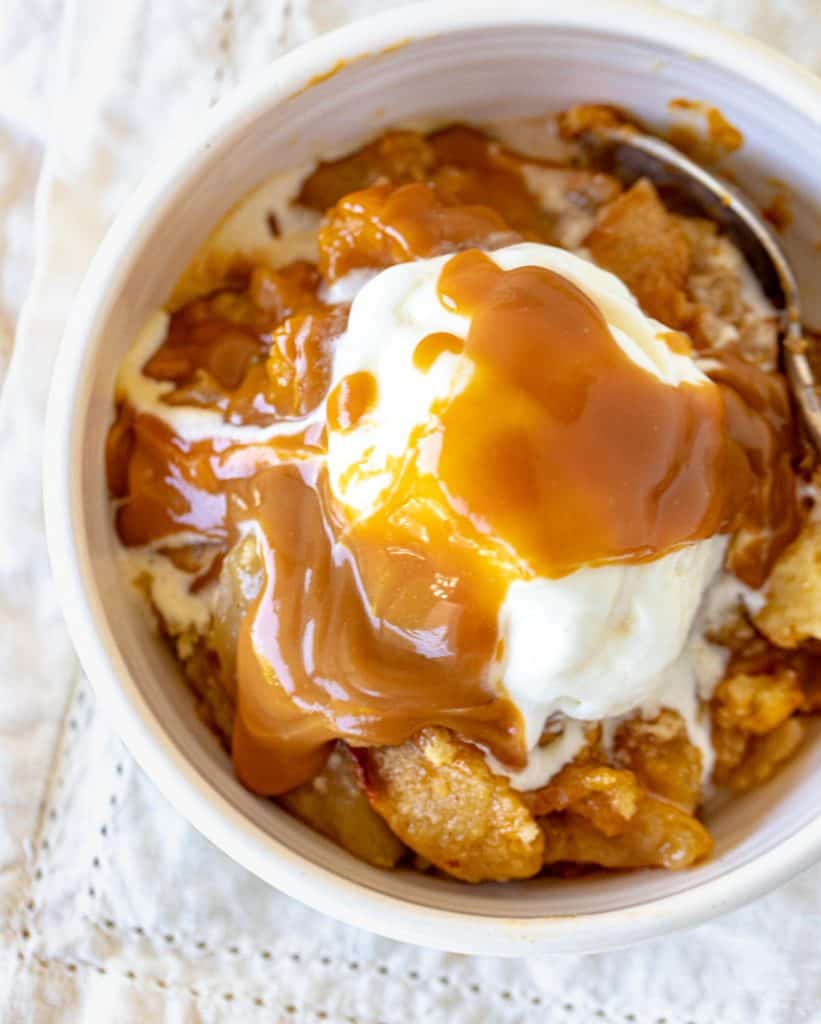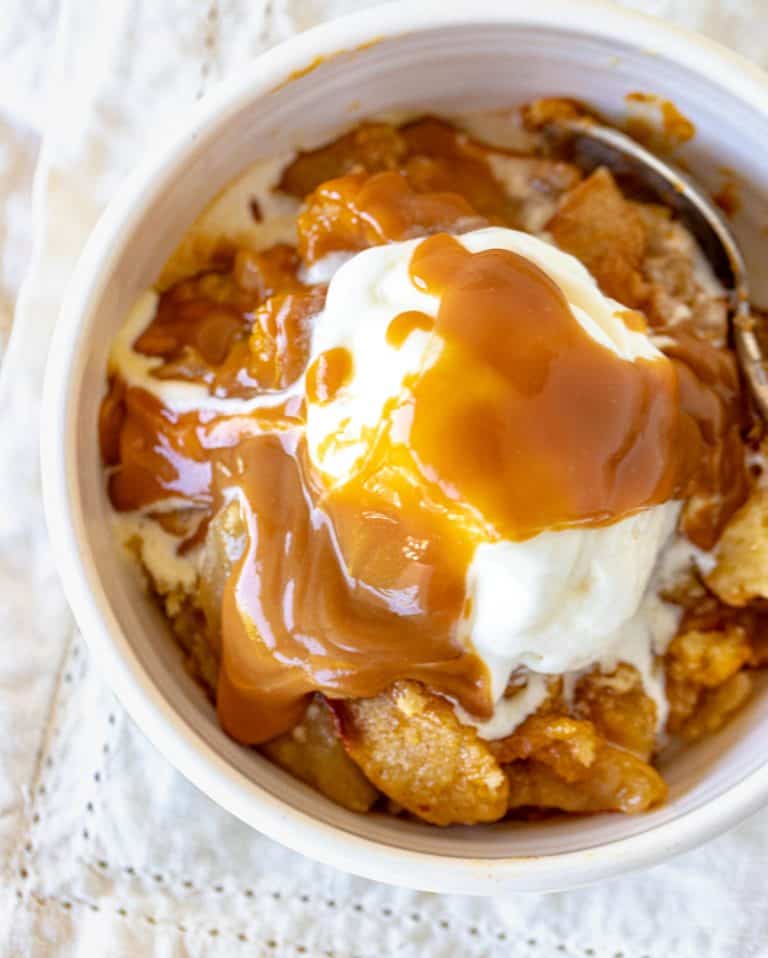 Caramel Apple Dump Cake
This is a very simple recipe. A layer of apple pie filling is topped with the easiest 2-ingredient crumble for a cobbler-like dessert everyone will rave about.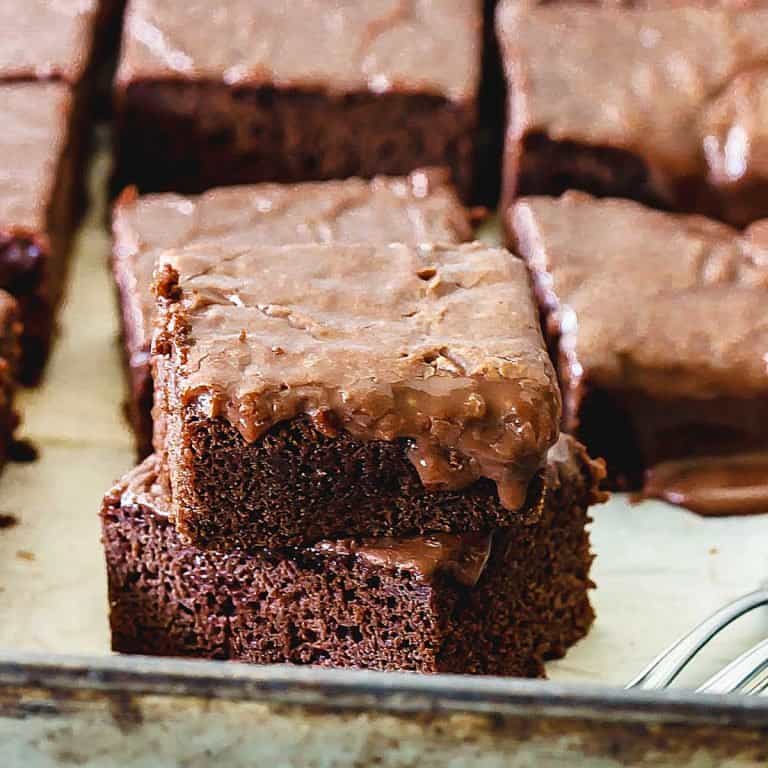 Chocolate
Sheet Cake
An old-fashioned sheet cake with great chocolate flavor. The top layer is crackly outside but remains gooey and rather soft inside.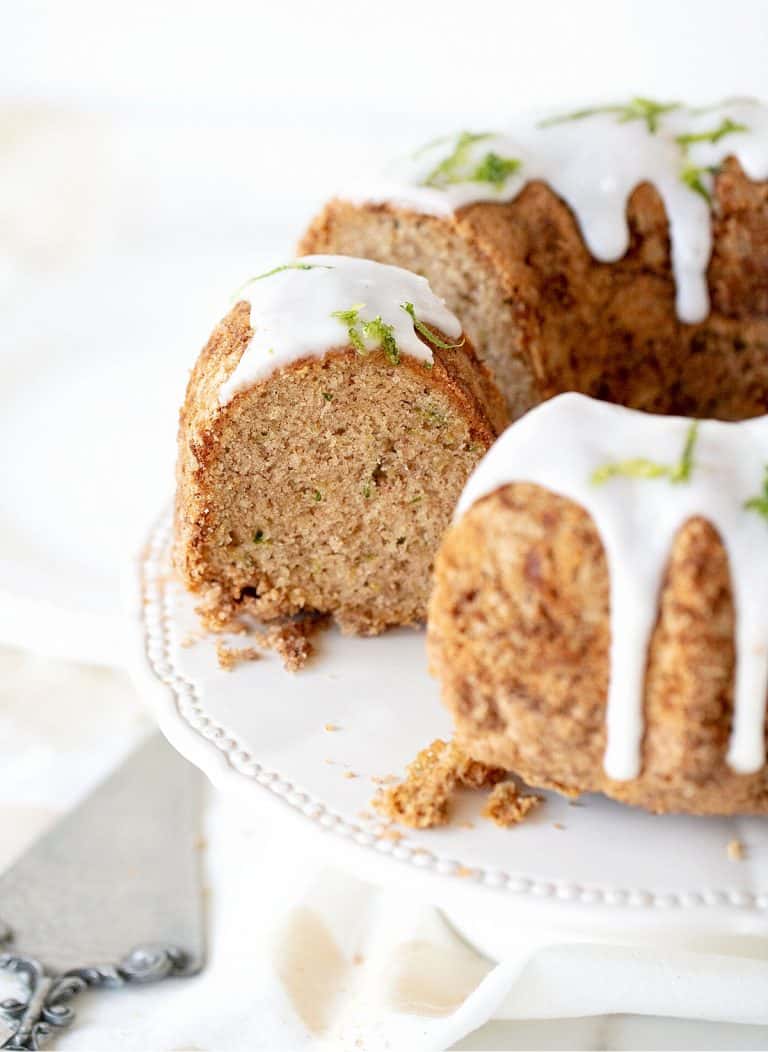 Zucchini
Bundt Cake
It has a crunchy cinnamon streusel that you'll want more of and the crumb is fluffy and bursting with grated zucchini. It keeps very well for several days and needs no more than a simple glaze.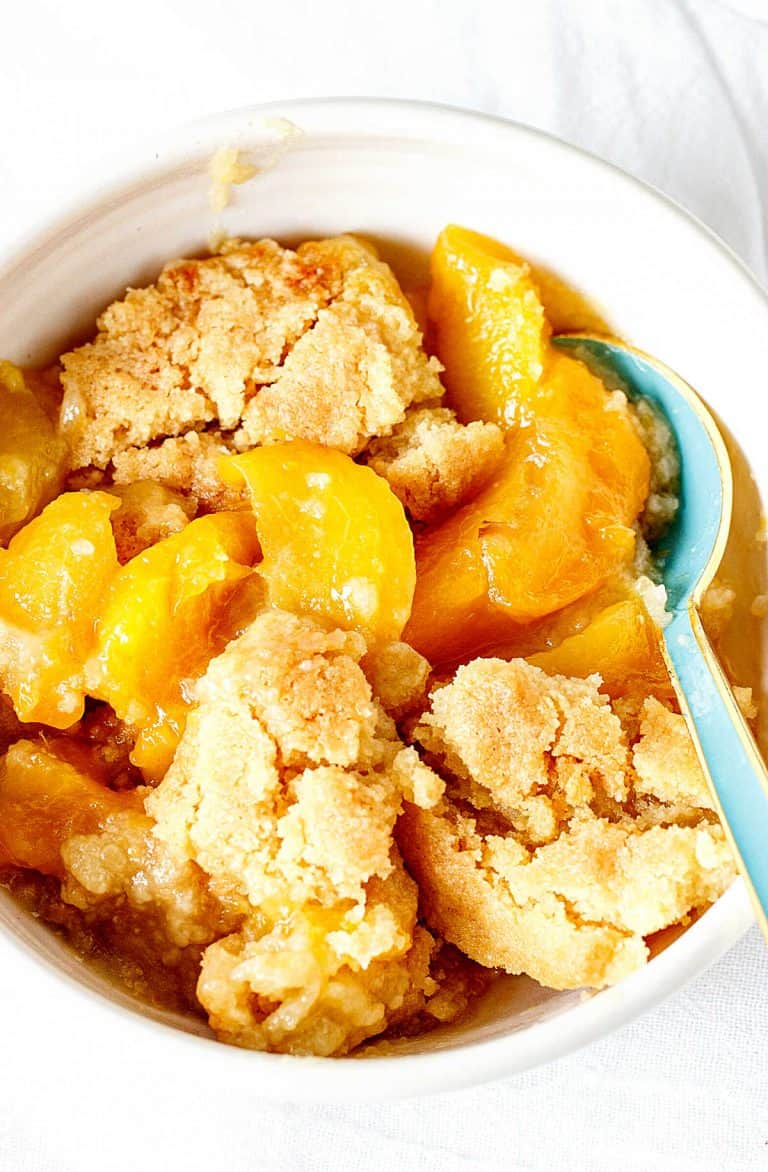 Peach Dump Cake
An easy dessert, similar to a cobbler, that includes a shortcut: cake mix. A layer of juicy peaches with a crunchy topping that bakes to a golden brown and is fantastic!
---
PIES & TARTS
Traditional pies and wonderful desserts that your pickiest eaters will approve of.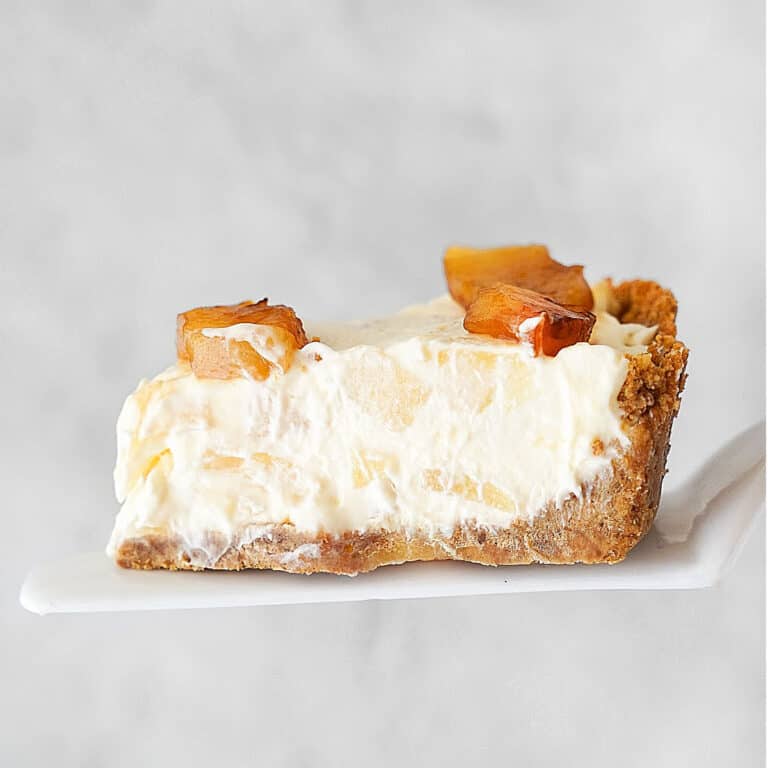 Pineapple Cream Cheese Pie (no bake)
Meet the mouthwatering pineapple cheesecake pie – a dessert that's as easy to make as it is to devour. It's an incredibly delicious dessert with a cookie crust and a 5-ingredient, no-bake filling.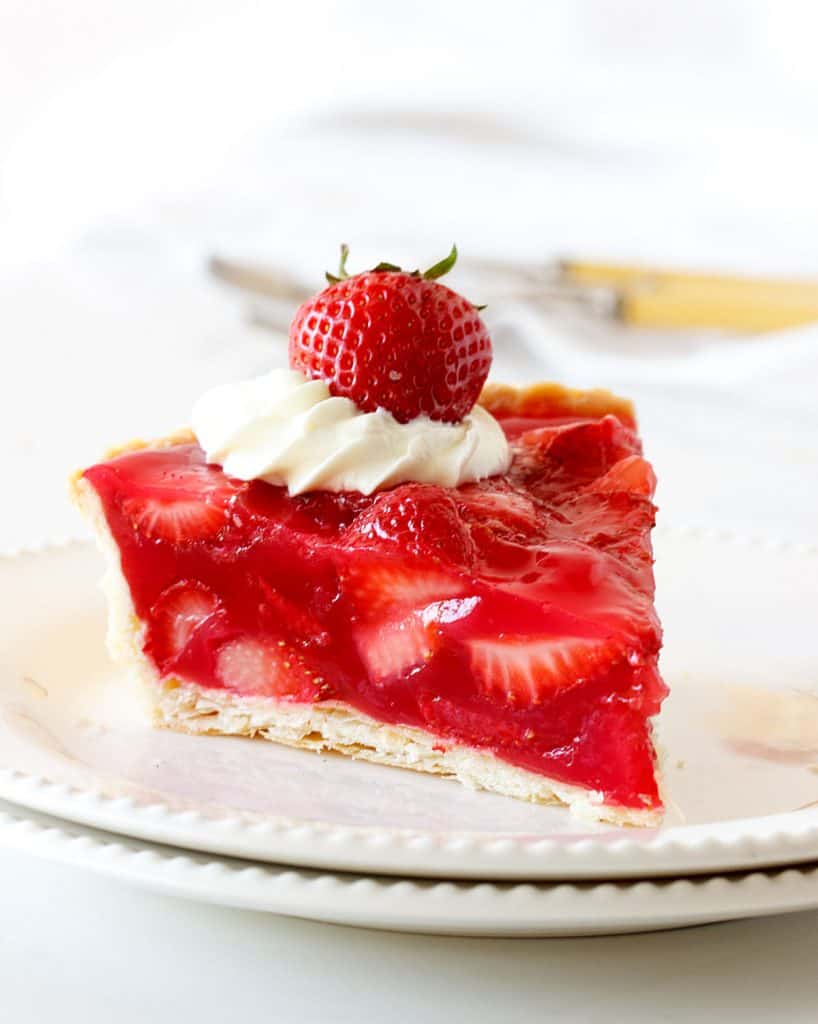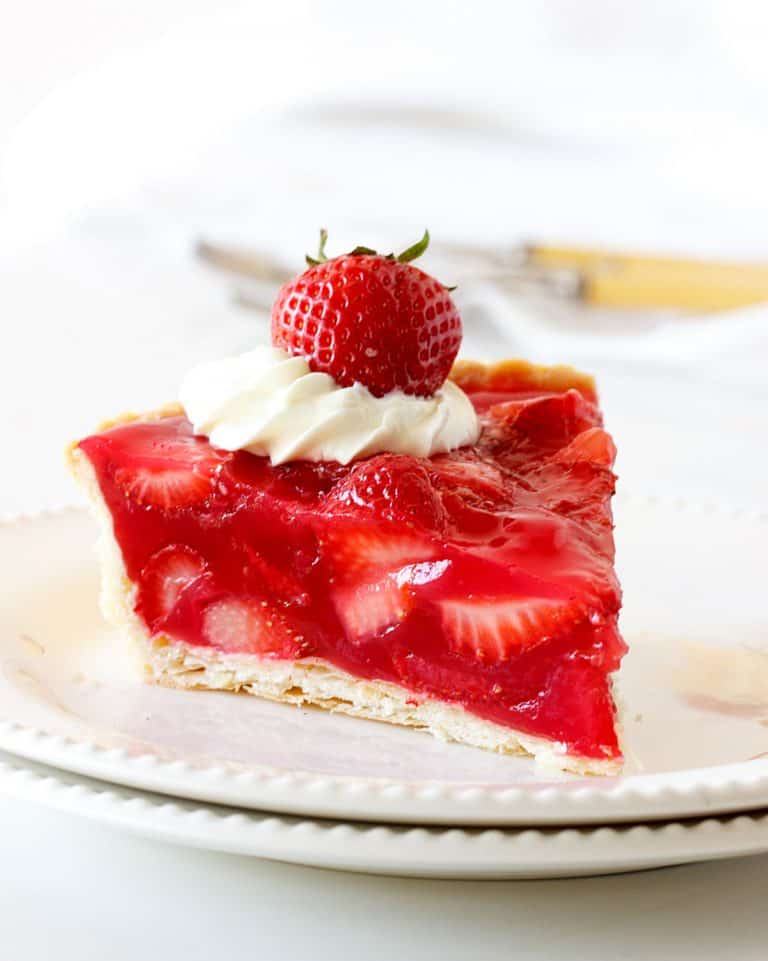 Strawberry
Jello Pie
A great seasonal dessert with homemade crust, a sweet, well-balanced filling, lots of strawberry flavor, and cream topping.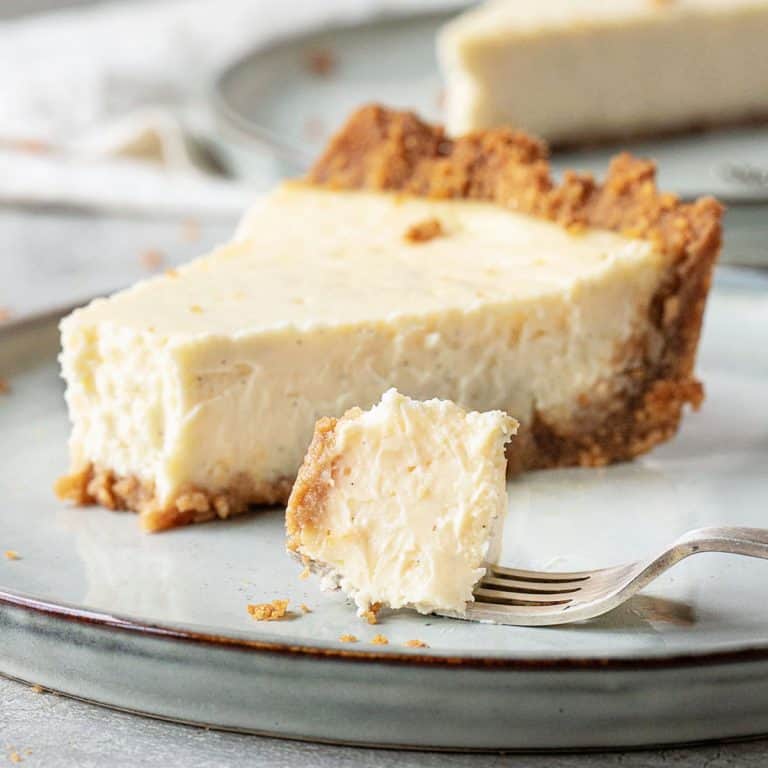 Cheesecake Pie
This is an easy cheesecake recipe. You'll get more crust and less filling than with a regular cheesecake, and trust me, it's fantastic!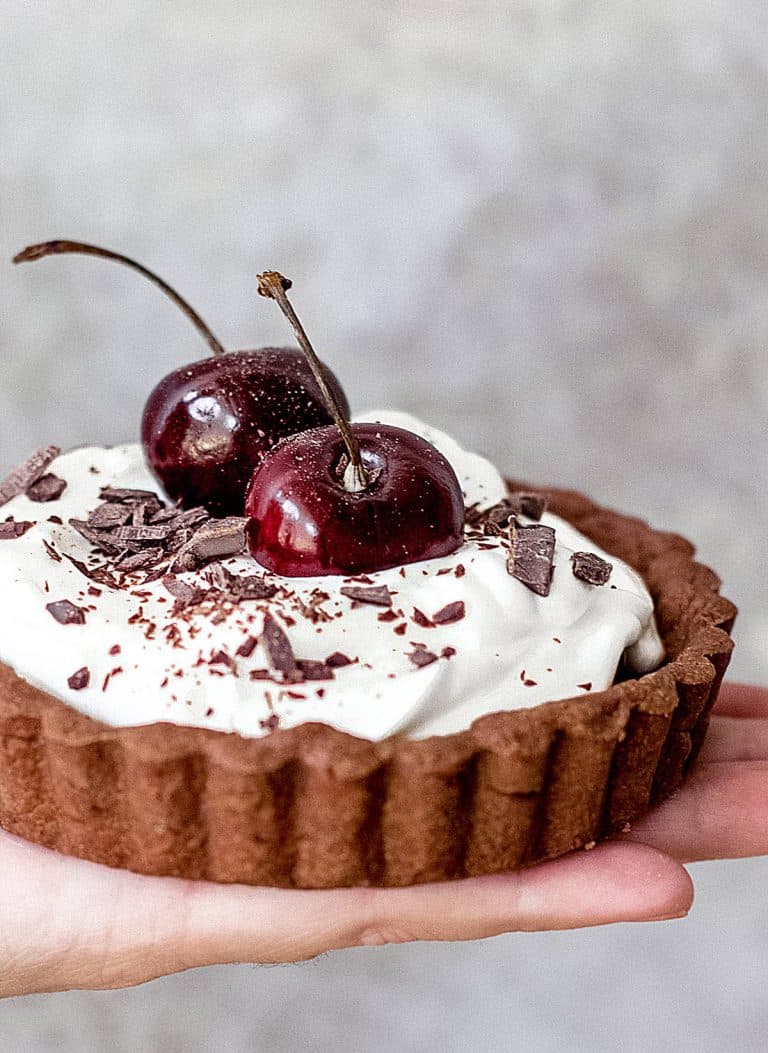 Black Forest Tarts
These tarts have the perfect chocolate crust, a layer of raspberry jam, sweet cherries, whipped cream, and chocolate shards!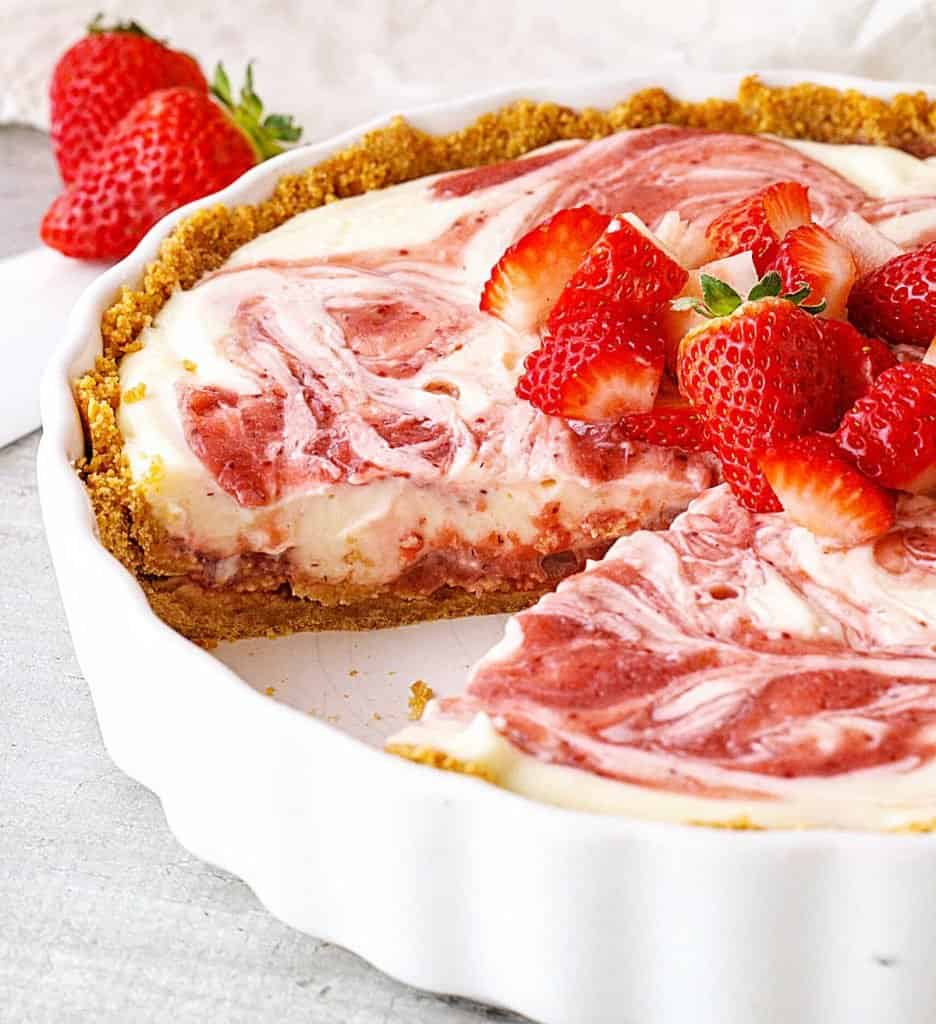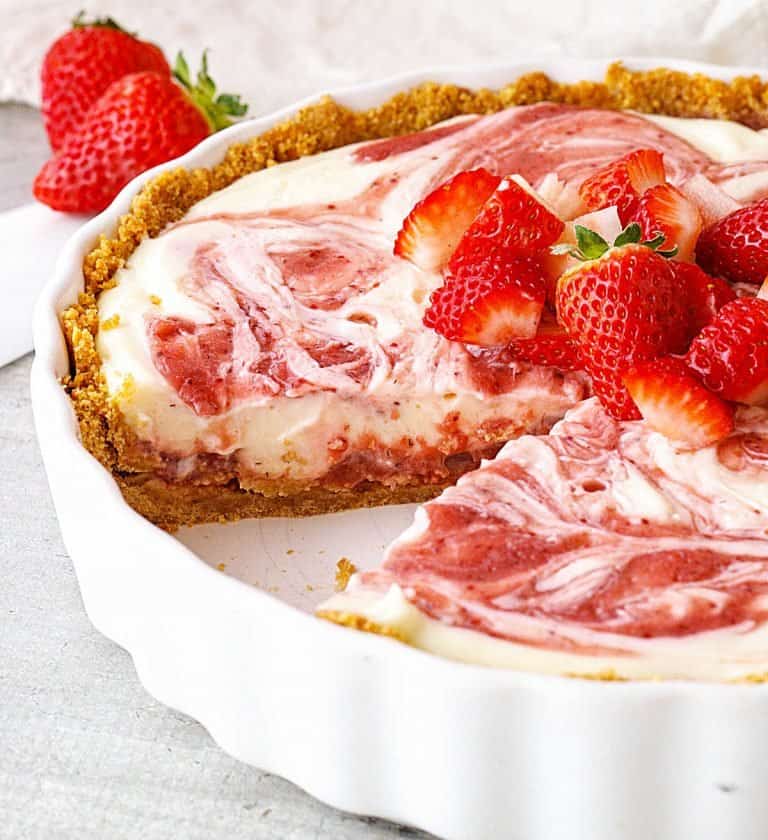 Frozen
Strawberry Pie
A no-bake strawberry dessert, similar to an icebox pie. It has a graham cracker crumb crust, a layer of strawberry sauce, and condensed milk in the filling.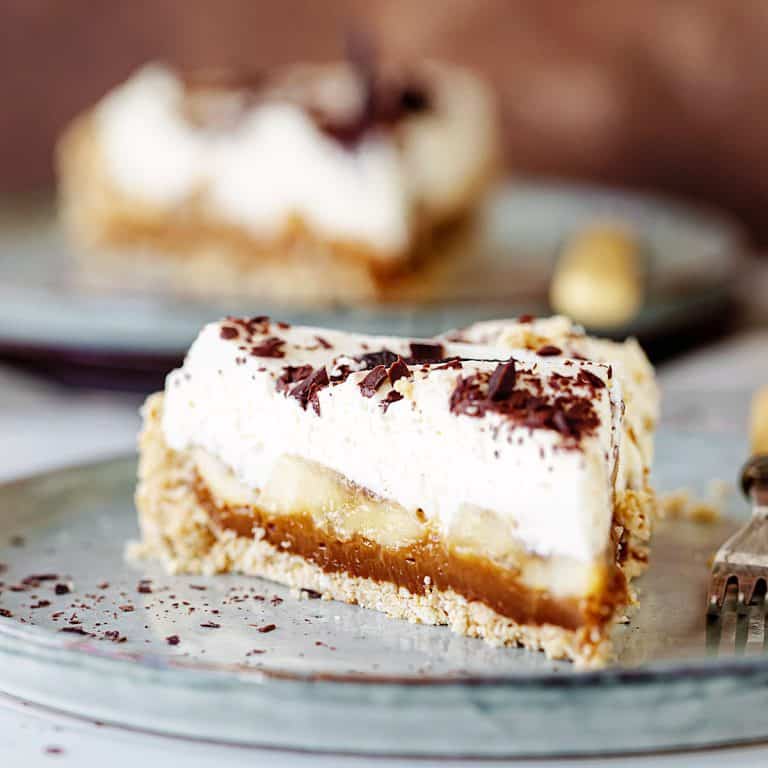 Banoffee Pie
A cookie crust, gooey dulce de leche, a mound of whipped cream, and chocolate shavings. Easy to put together and delicious!
---
ICE CREAM (no-churn)
Super easy and a crowd-pleaser!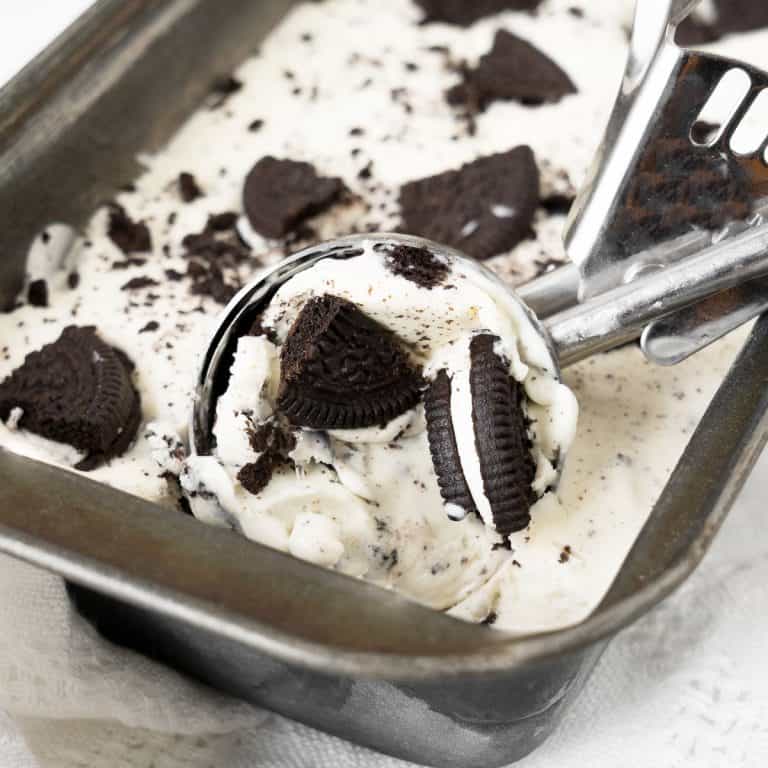 Oreo Ice Cream (no-churn recipe)
A no-churn vanilla ice cream base with crushed cookies, a smooth and creamy texture and an irresistible cookies-and-cream flavor.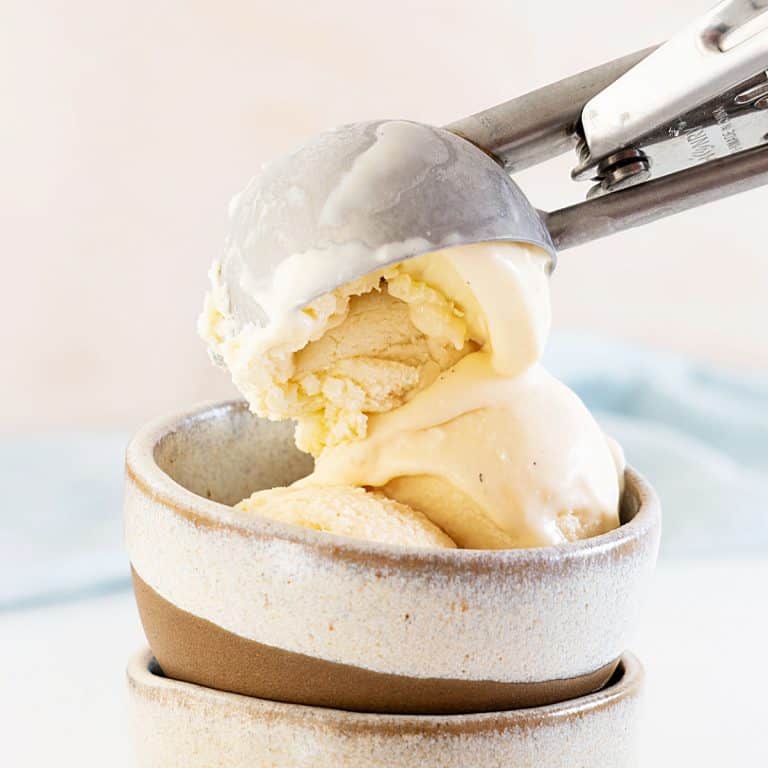 Condensed Milk Ice Cream
This no-churn vanilla ice cream is smooth, creamy, and irresistible. With only 3 ingredients, it is easy to make and a guaranteed crowd-pleaser.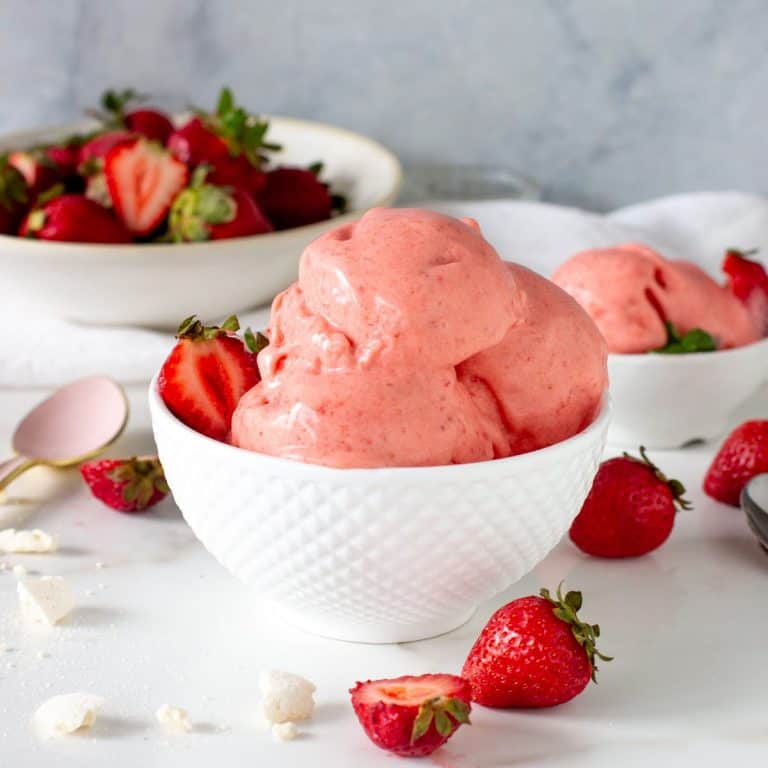 No Churn Strawberry Ice Cream (best recipe)
This is the easiest homemade ice cream with an outstanding fresh strawberry flavor! A no-churn, 4-ingredient recipe made mostly in the blender (no need for an ice cream maker) that also works with frozen berries.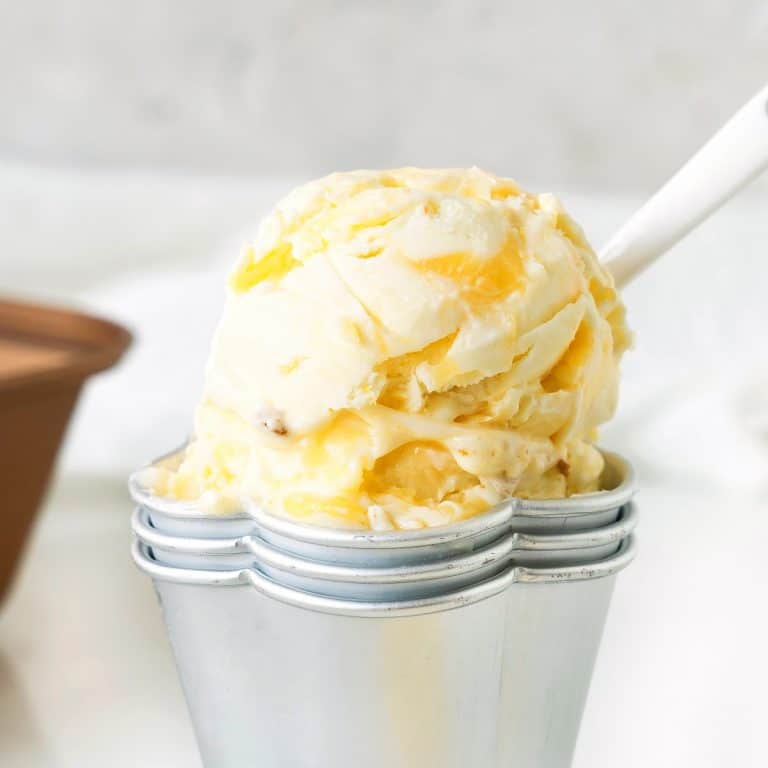 Homemade Lemon Ice Cream (no-churn recipe)
This homemade lemon ice cream recipe is very easy to make and big in flavor. With a ripple of lemon curd, it has a smooth, velvety texture and irresistible taste.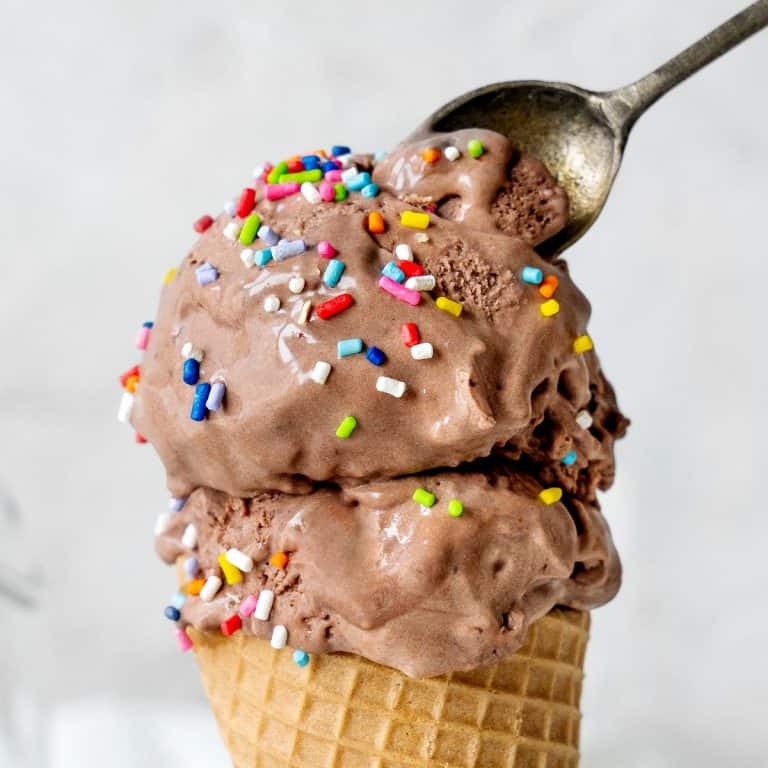 Homemade Chocolate Ice Cream (easy no-churn recipe)
This homemade chocolate ice cream recipe is very easy to make with a deep chocolate flavor. With just 4 ingredients and no added sugar, it's a no-churn recipe with a smooth, velvety texture and irresistible taste.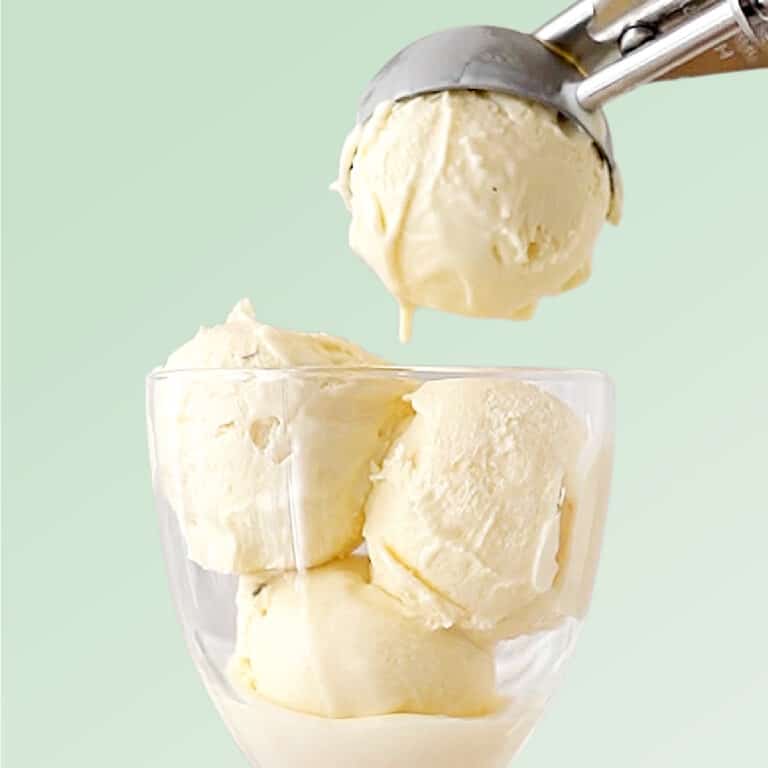 Creamy Cheesecake Ice Cream (best no-churn recipe)
If you're looking for a homemade vanilla ice cream that tastes like cheesecake, this frozen treat combines the best of both worlds with its creamy texture and irresistible taste.
So, these are recipes to celebrate the last of summer days. Enjoy the day and eat deliciously!
Let me know in the comments below if you made this recipe and loved it and if you had issues so we can troubleshoot together. I love to hear what you think, always. Thanks for being here. It's much appreciated.
You might also consider subscribing to our FREE email series to Boost your Home Baking Skills! And our regular newsletter.
And let's connect via Facebook, Instagram, and Pinterest.