So, Labor Day crept up on you, and now you're in need of some no-fuss, crowd-pleasing, easy recipe ideas. It happens to me every single holiday, and sure I'm not alone. These recipes might be just what you're looking for.
Let's get hold of those last summer days and enjoy this holiday. After all, you worked hard for it, pun intended.
CRUNCHY GINGER PICKLED CUCUMBERS, for all those burgers, chicken or meats you're grilling today. Or spice up a boring potato salad. They are sooo easy to make, they'll become a favorite.
BOURBON BARBECUE SAUCE, not one but two amazing, no-fuss, 15 minute recipes. You'll love the depth of flavor the bourbon gives to this sensational barbecue sauces.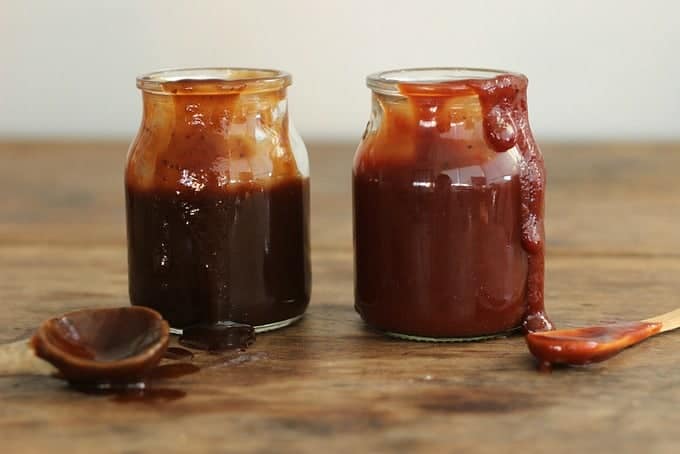 ROYAL POTATO EGG SALAD means that the traditional potato salad got the royal treatment, with pesto, peas and spinach. A fabulous winning recipe from the great Ottolenghi. A must-try recipe for Labor Day.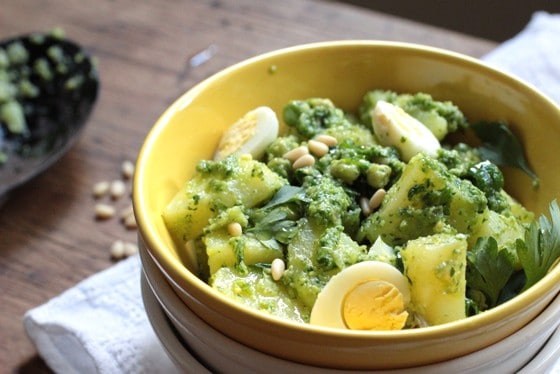 PERUVIAN POTATO SALAD, or Papas a la Huancaína, a Peruvian specialty you need to try if you haven't yet. Dead simple to make, it has queso fresco and yellow pepper paste.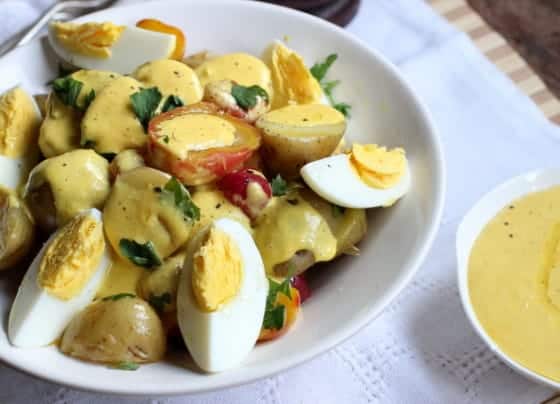 ORANGE RAISIN ALMOND COUSCOUS, will surprise you with a different, and amazing, flavor combination. You really must try this side dish, it's so delicious!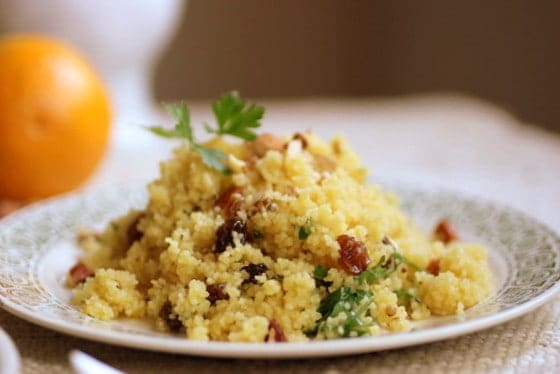 MOZZARELLA PESTO GRILLED NAAN BREAD is as good as it looks. No yeast, no-knead bread, filled with cheese and pesto. An absolute winner.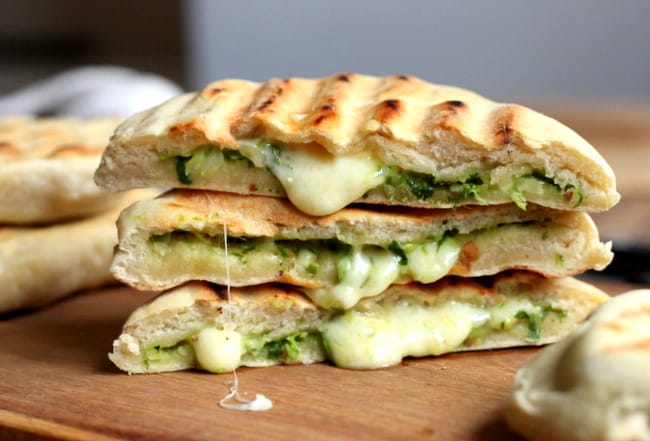 SUMMER BERRY RICOTTA SQUARES, one of my favorite combinations, with creamy ricotta and juicy berries. So easy to make, and perfect to carry, these ricotta squares will become a favorite.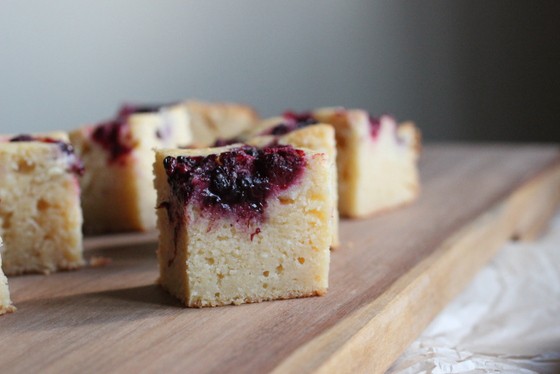 LEMON AND BLACKBERRY TEACAKES, are one of my favorite cakes ever, with a hint of citrus and juicy blackberries, they scream end of summer. You need this recipe in your life.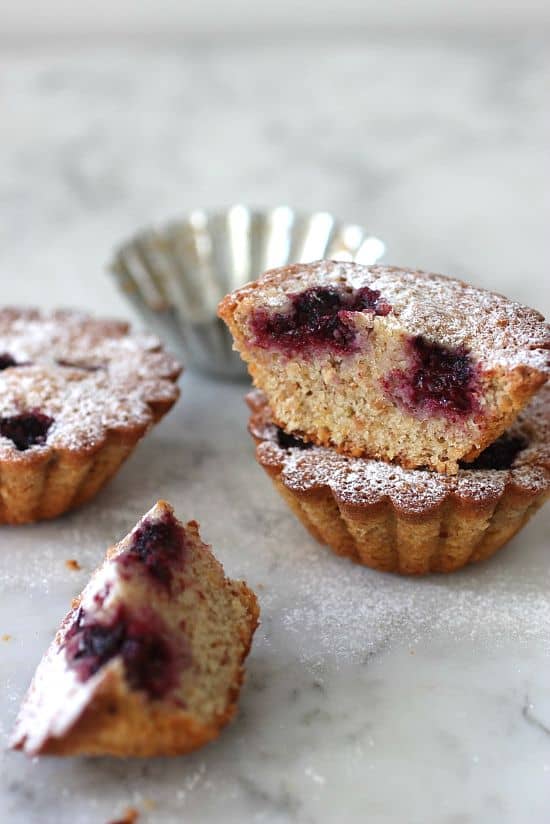 PEACH BLUEBERRY UPSIDE DOWN CAKE, is my go-to recipe for upside down cakes. Juicy end of summer peaches and blueberries mixed with caramel and a spongy cake, this is a winner!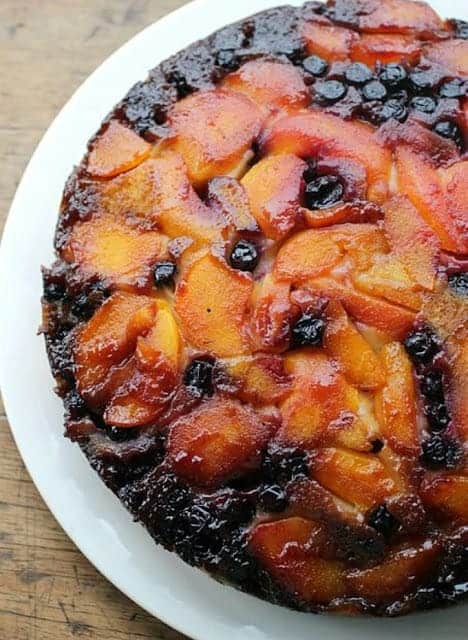 SALTED PEANUTS DARK CHOCOLATE BLONDIES, impossible to resist, these blondies are my favorite recipe ever. Chewy, sweet and full of salted peanuts and dark chocolate. Sooo good.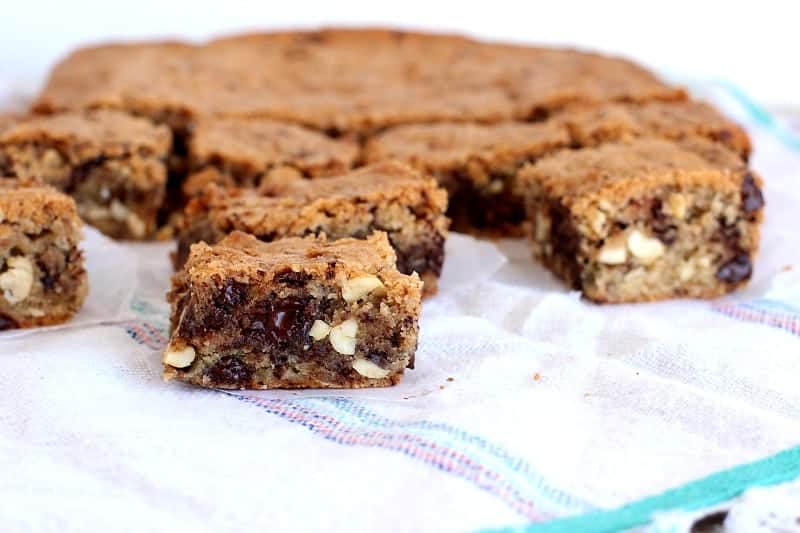 BANANA QUINOA PECAN CHOCOLATE MUFFINS, these are gluten-free and taste amazing. A healthier recipe with a super good texture.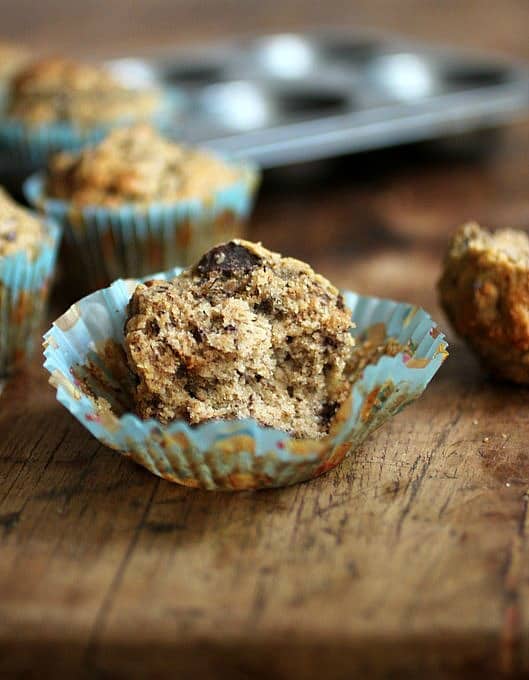 INA GARTEN'S PLUM TART, is probably the prettiest plum dessert ever! So easy to make, with a crumble that is both tart bottom and topping. A must-try recipe while you still have plums!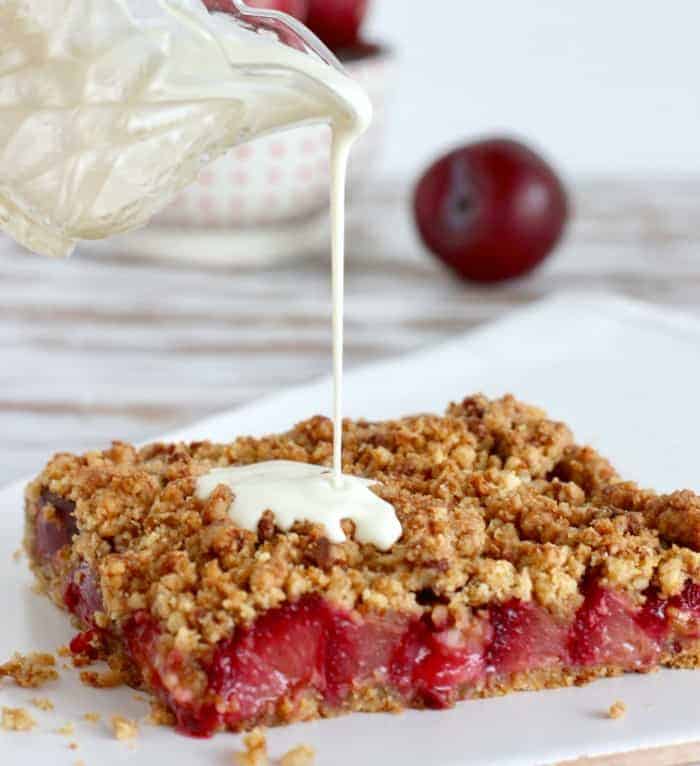 LEMON BLUEBERRY CRUMB CAKE, will this become your favorite berry citrus coffee cake? It is mine. Blueberries, lemon and a crunchy crumble on top, this is an amazing cake for a picnic or barbecue.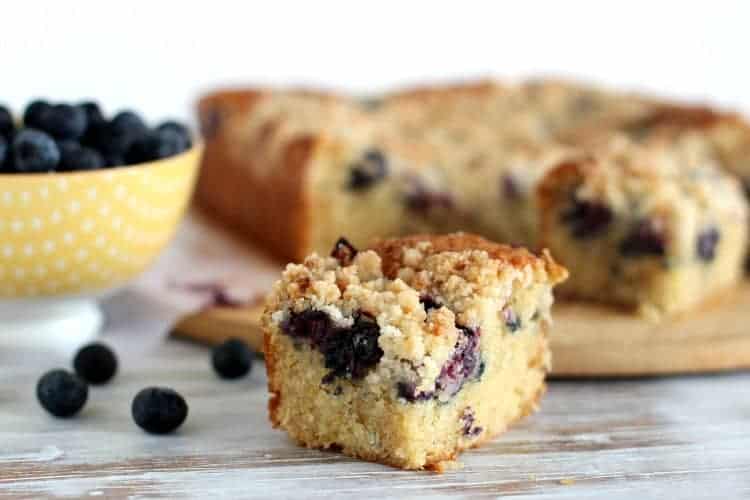 FUDGY PEANUT BUTTER BROWNIES, because no holiday, especially Labor Day, is complete without a brownie recipe. These are so fudgy, so full of chocolate and peanut butter flavor, they might just become a favorite.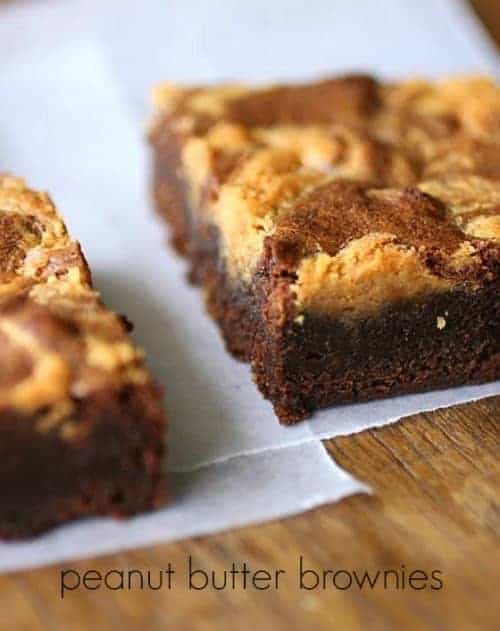 ZUCCHINI RAISIN BUNDT CAKE, with a crunchy cinnamon streusel bottom. This is the perfect cake to use all those end-of-summer zucchinis.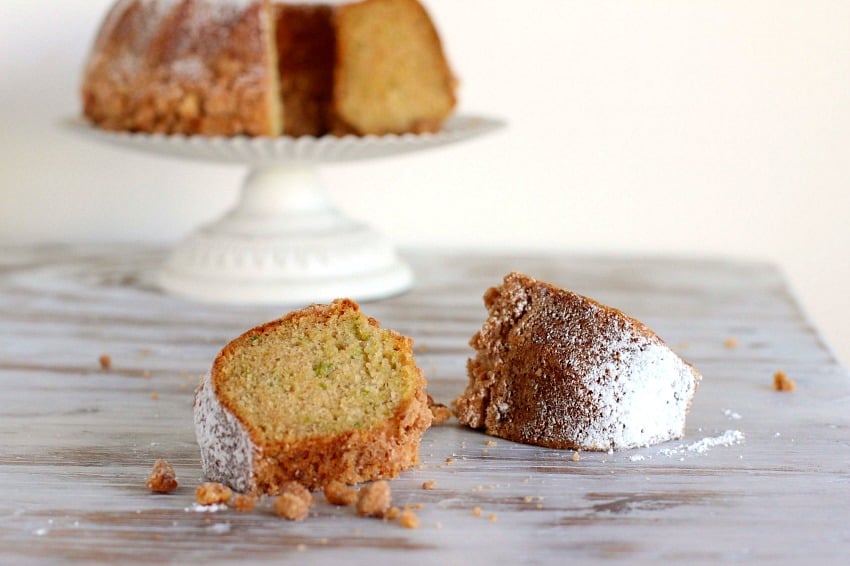 ---