A wonderful way to celebrate the incredible women in your life is by treating them to a delightful brunch. From savory scones to delectable cakes, we put together our favorite recipes that cater to everyone's taste.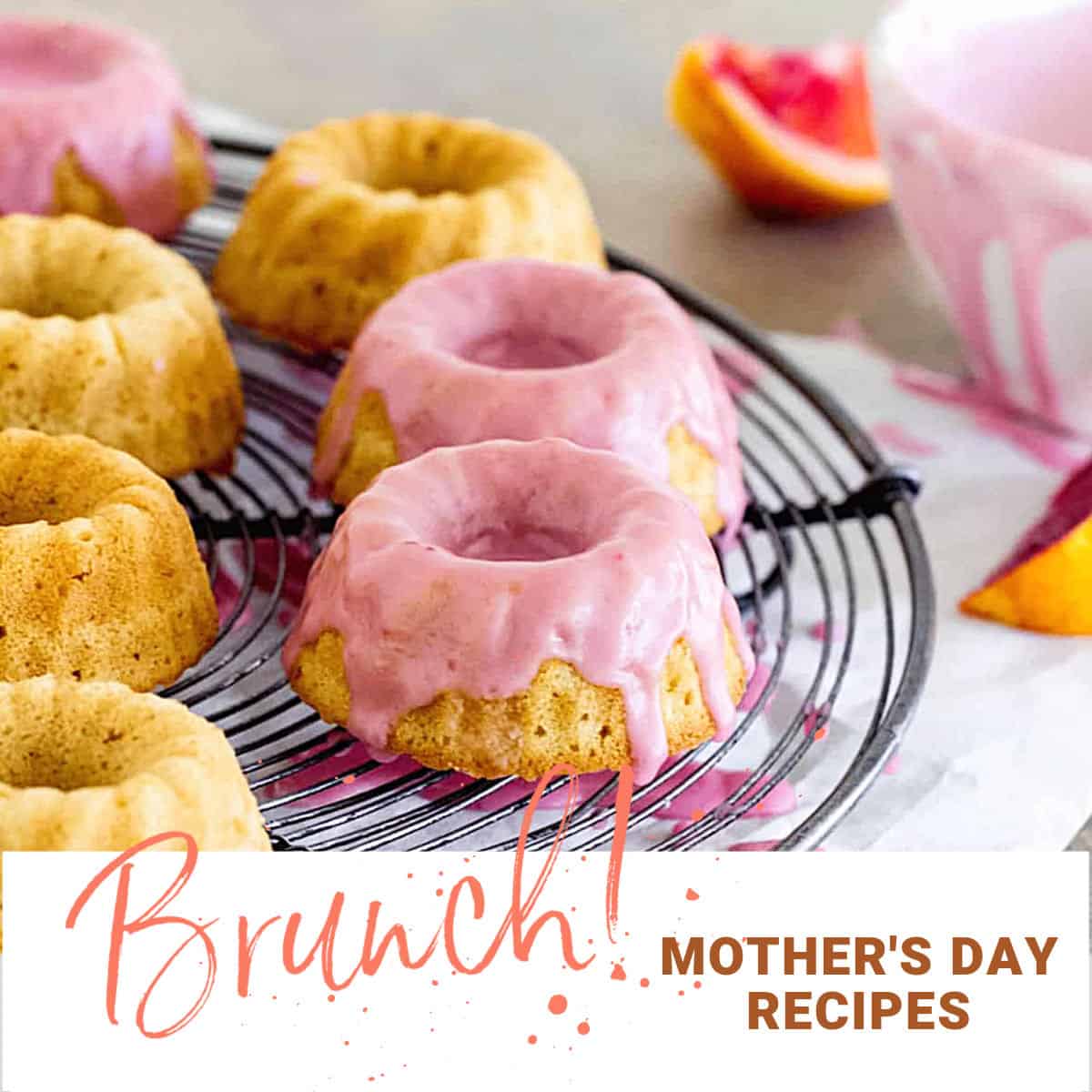 This post is updated every year with the most relevant content.
I find that this is the perfect event for a great display of easy recipes, full of spring colors and bursting flavors.
Setting the table: I like to take the time to think about what color palette I want that goes with the food. Mother's day can take any color you want but I always think about light and sunshine (hopefully) since Spring is in full swing. So make sure your plates, linens, and flowers match the spirit you want for the brunch.
The recipes
The great thing about baking is that most recipes are good to eat year-round. We are not as eager to bake in the scorching summer, but spring and fall are perfect occasions. And a holiday is the perfect excuse.
These are, hands-down, my favorites for a Mother's Day brunch table. You can make several of them ahead and keep refrigerated or frozen. There's a guide to Freezer Baking & Desserts that might come in very handy.
Savory
No brunch table can start unless there are great savory recipes, right? I have to confess that savory baking is one of my favorite things. And eating the results is a big part of why I love it.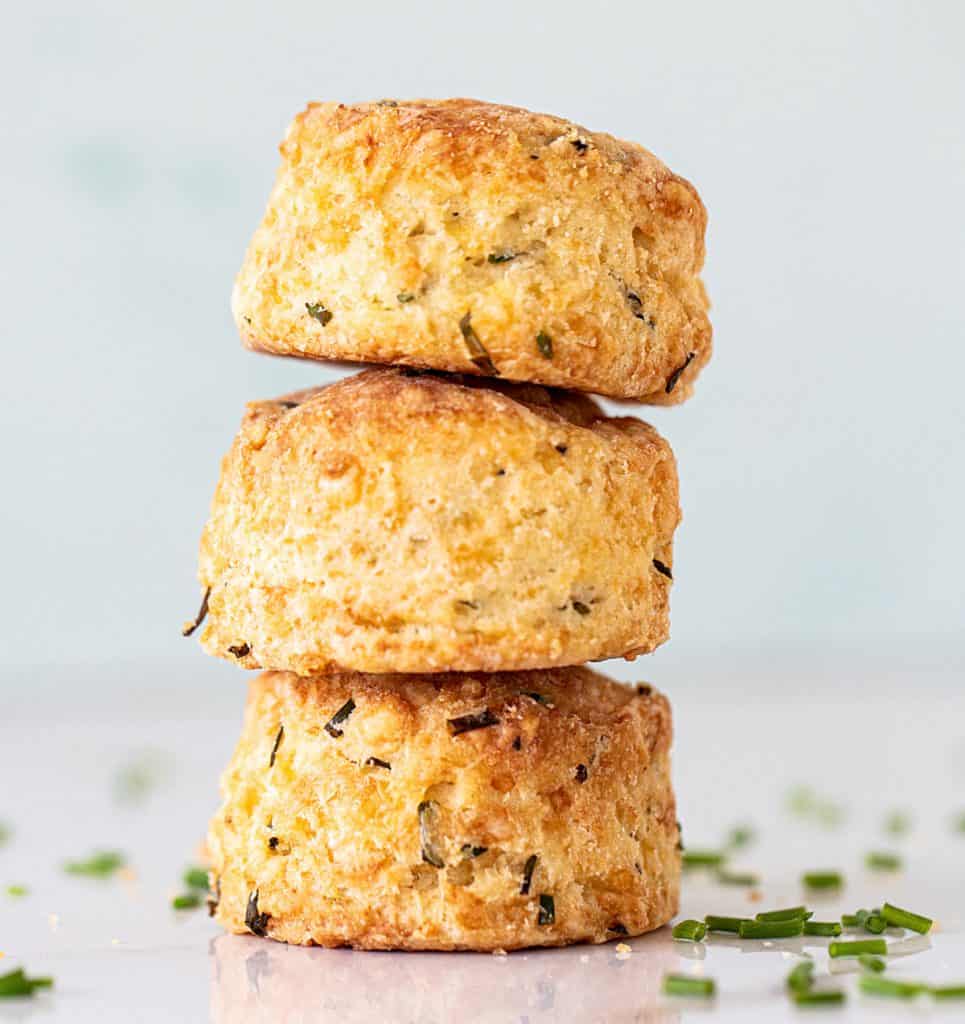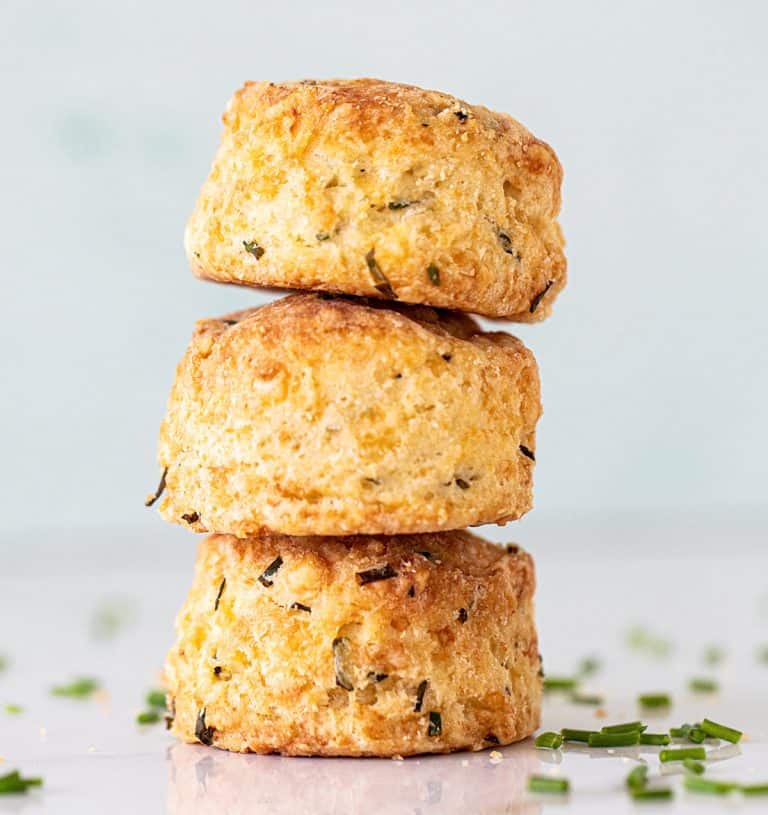 Savory Scones
This recipe is stunning and ready in an hour. Think of it as a master savory scone recipe dough where you can add other ingredients, like bacon. They rise beautifully and bake to a fantastic golden brown. Wait until you smell the aroma in the kitchen!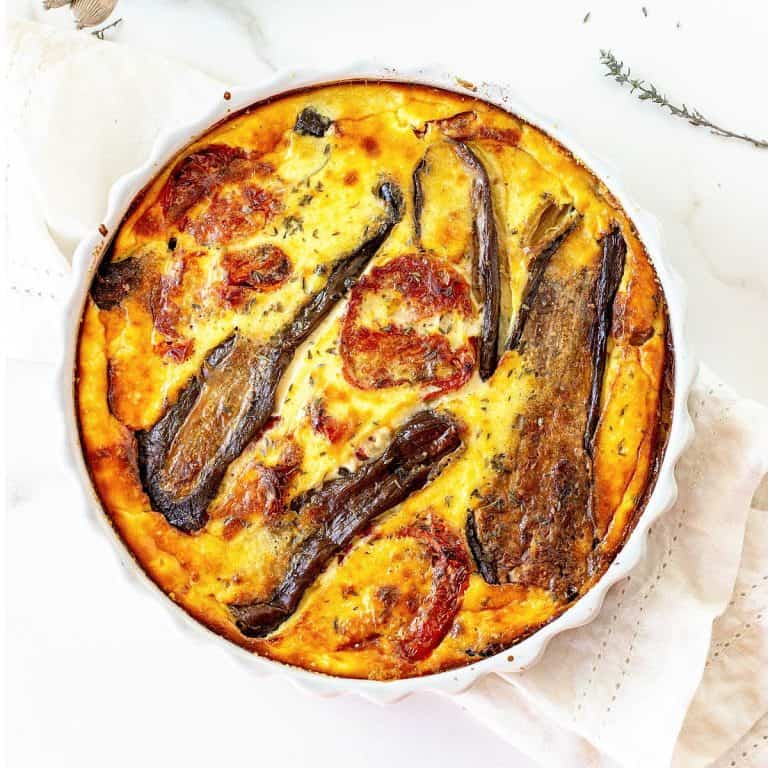 Crustless Quiche Recipe (any flavor!)
Crustless Quiche is a simple, flavorful dish great for weekend brunch or a light lunch. It's egg-based and very versatile with fillings. Ready in less than an hour, it keeps well for several days in the refrigerator!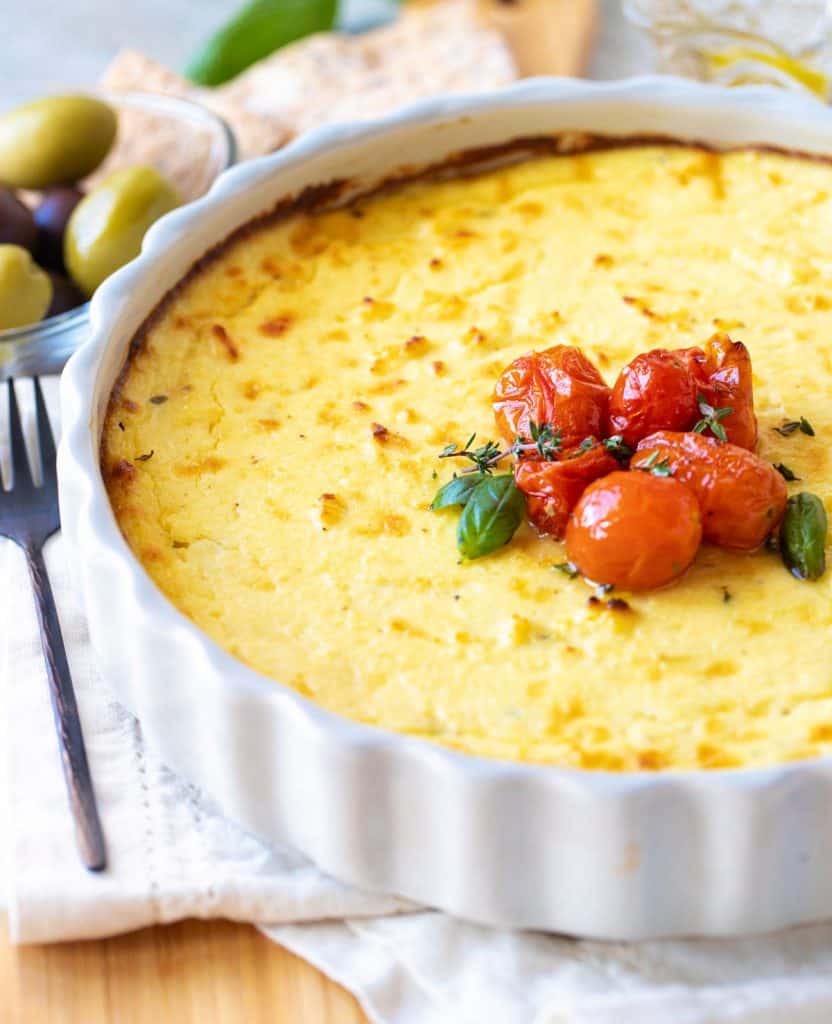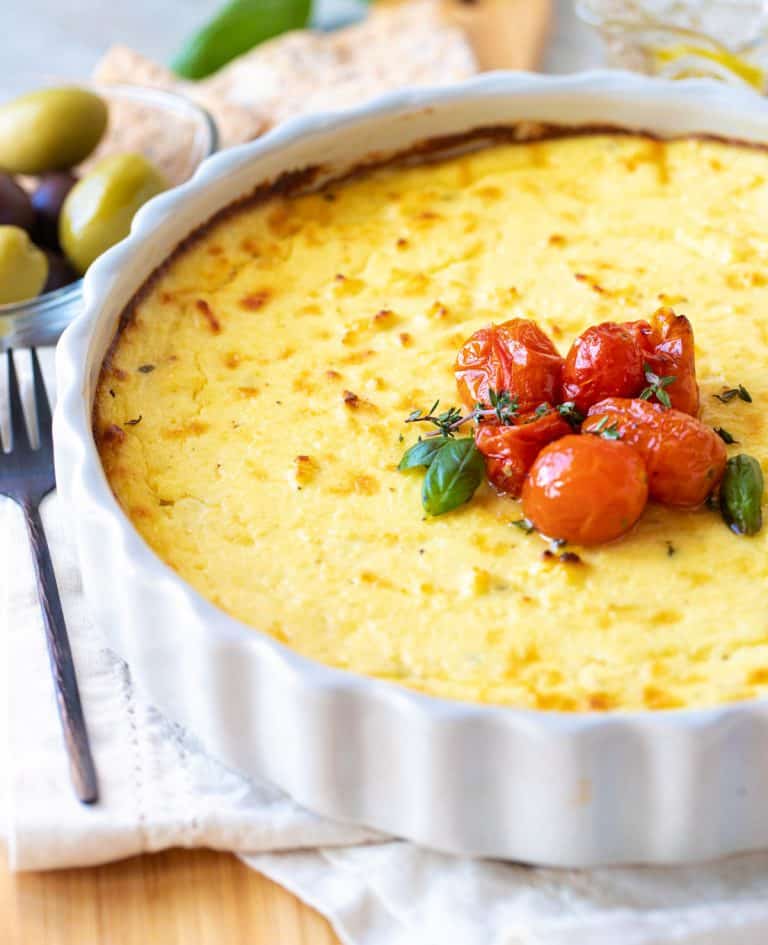 Easy Baked Ricotta
This simple recipe is a great appetizer recipe that is quick and easy to make. It can be mixed by hand or in the food processor for a smoother texture. It is a perfect addition to a brunch table, as a dip in a charcuterie or cheese board, or as a light lunch if you make it a crustless pie.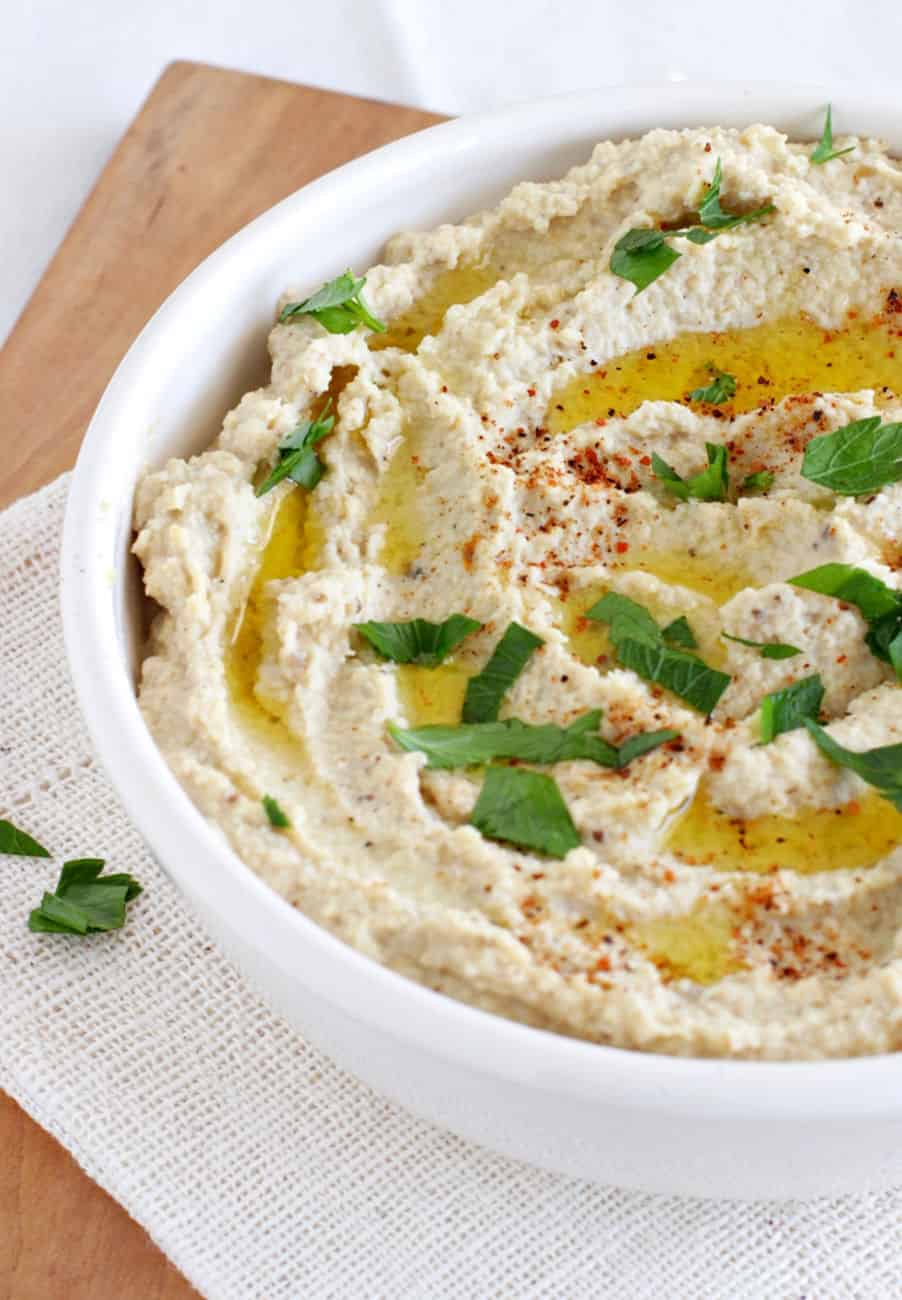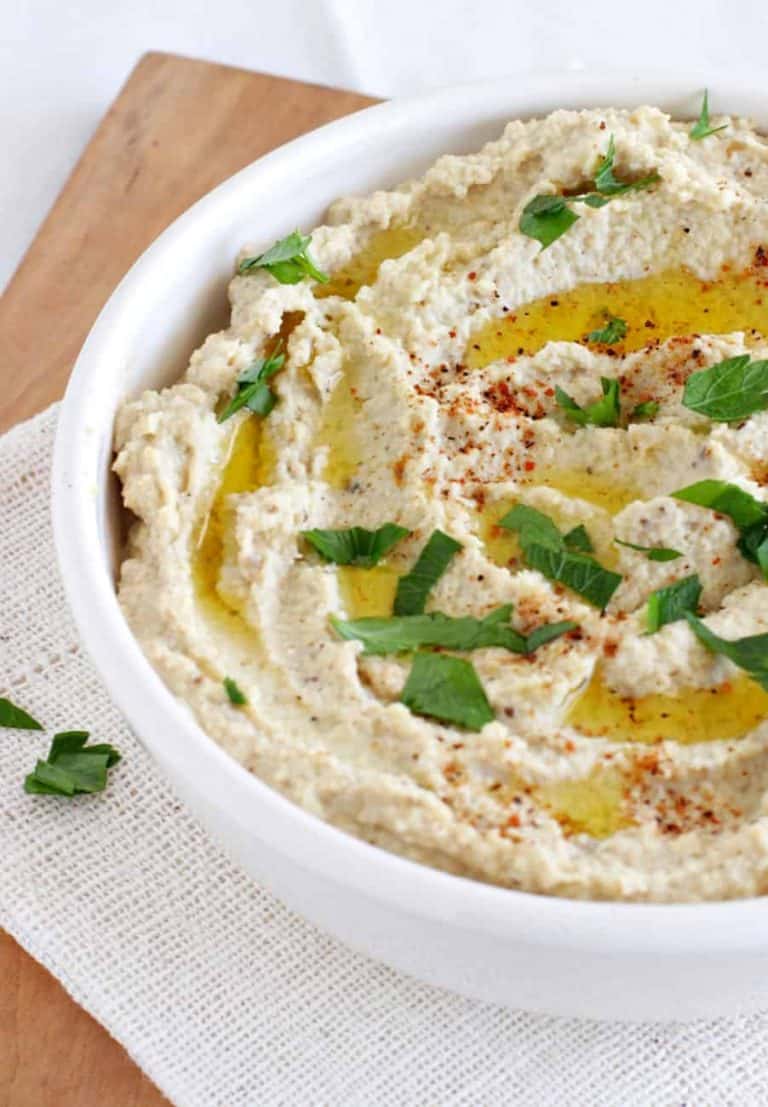 Eggplant Hummus
As an ultra fan of hummus, I proclaim this roasted eggplant hummus the second-best thing. You can char or bake the whole eggplant, which gives it a smoky, deep, fabulous flavor! Ready in 45 minutes, it's a super easy and flavorful recipe!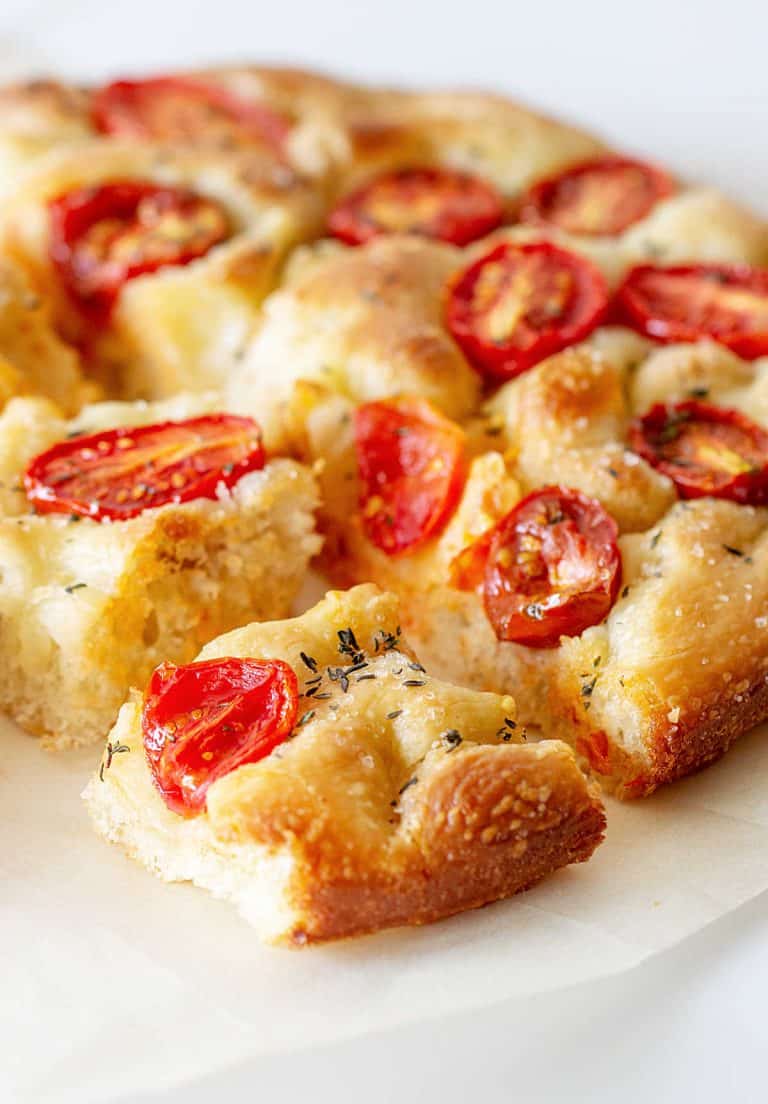 Tomato Focaccia
Sometimes called focaccia bread, this is a simple dough that uses few ingredients and the result is spectacular: golden crust, salty and oily in the best possible way, with a crunchiness that is unparalleled. The aroma in the kitchen will make you a fan, if you're not one yet.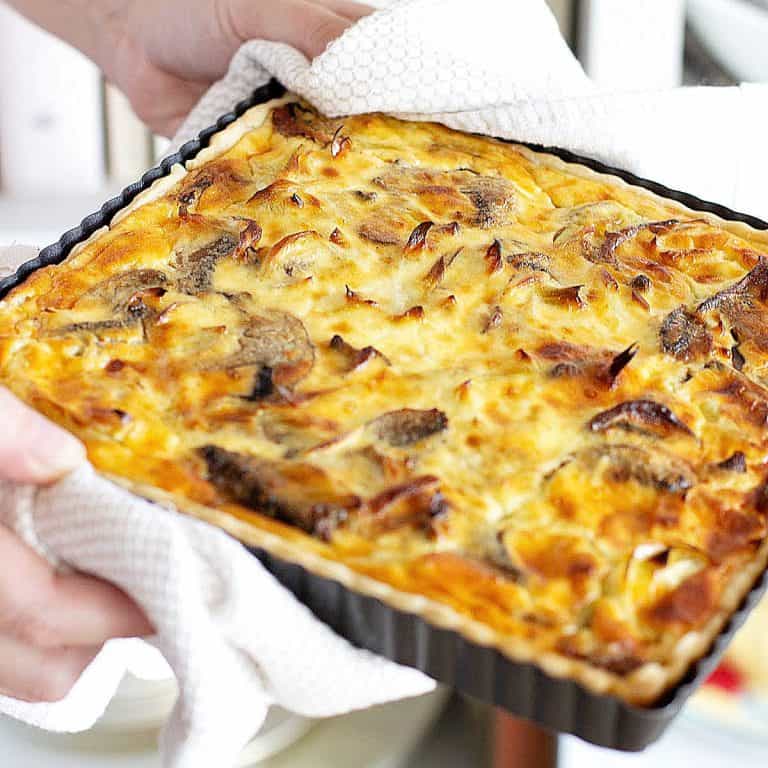 Mushroom Quiche
Quiche is a short, fancy tart with a buttery crust and a rich, creamy filling. Mushrooms and leeks make this recipe extraordinary, full of flavor, and a wonderful dish for brunch, potlucks, picnics, and to have frozen at all times, just in case.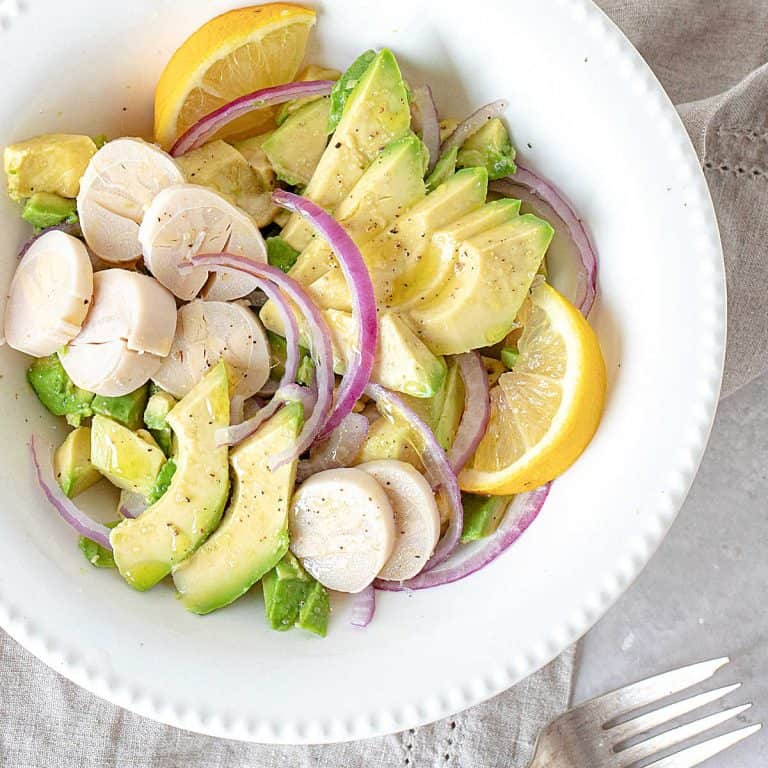 Hearts of Palm Salad
Fresh and flavorful, this simple salad has to be one of the easiest recipes ever. It's perfect for barbecues, potlucks, brunch tables, and when you find perfect avocados. The better the ingredients you can find, the best result you'll get.
Sweet Spiced Nuts (2 recipes)
Two easy sweet and spicy cocktail nuts recipes! Easy, any nut can be used, are ready to eat in less than an hour, and last several days. The recipes are for 1 egg white, so you can double, triple, or multiply it at will.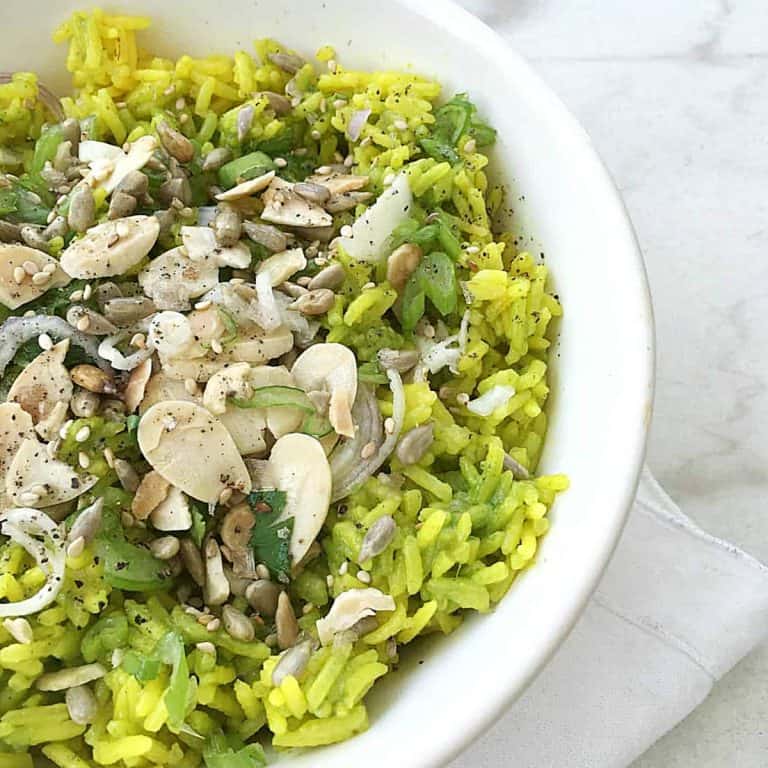 Basmati Rice with Salsa Verde
This simple rice dish with salsa verde is delicious and crunchy with seeds and toasted almonds. All components can be made ahead, and it's super versatile. It's the perfect salad for a light lunch and a buffet table.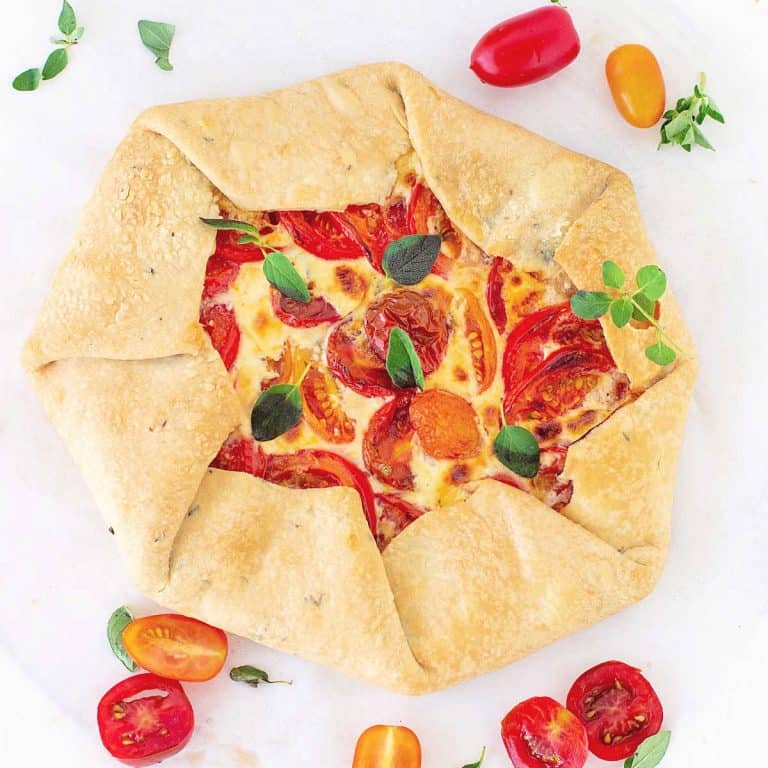 Tomato Galette (savory recipe)
Galette is the French word for a free-form pie recipe. This one has a layer of cheese mixture, a buttery herb crust, and ripe, bursting-with-flavor tomatoes. It's the easiest way to make a pie since you don't need to line a pie dish. And it's so delicious!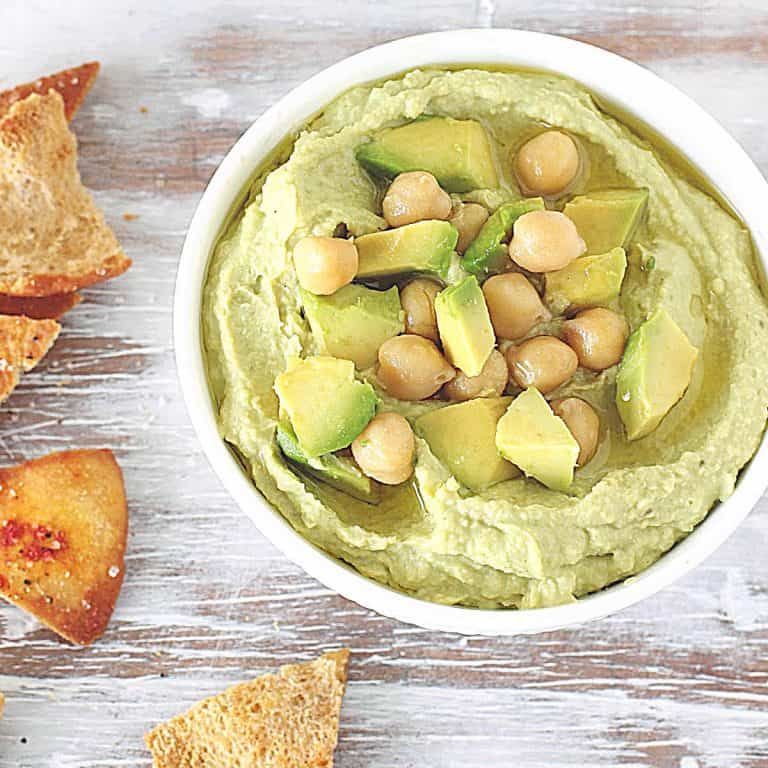 Avocado Hummus (quick & easy)
A twist on the traditional recipe, this Avocado Hummus is super creamy, healthy and full of flavor! Make it with or without garlic, it stays fresh for several days and is amazing as a dip, in sandwiches or salads.
---
Scones, muffins & bread
A brunch table is never ready without these bakery staples.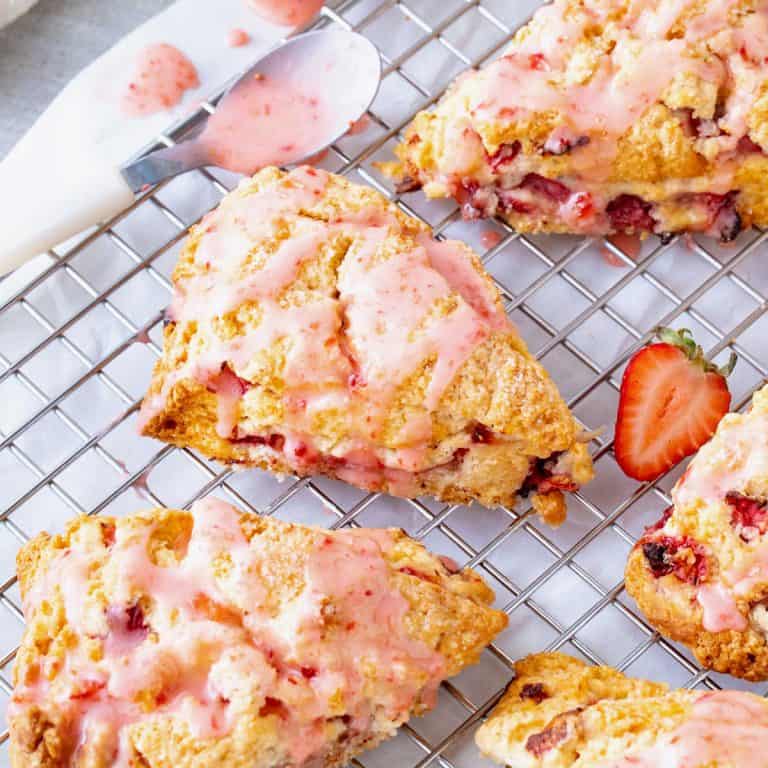 The Best Strawberry Scones
A fabulous tender strawberry scone recipe that bakes to a golden brown and has the most eye-catching pink drizzle of strawberry glaze. You can make them ahead, cut, and keep them frozen until ready to be baked. I give you all my tips and tricks for making the best homemade scones!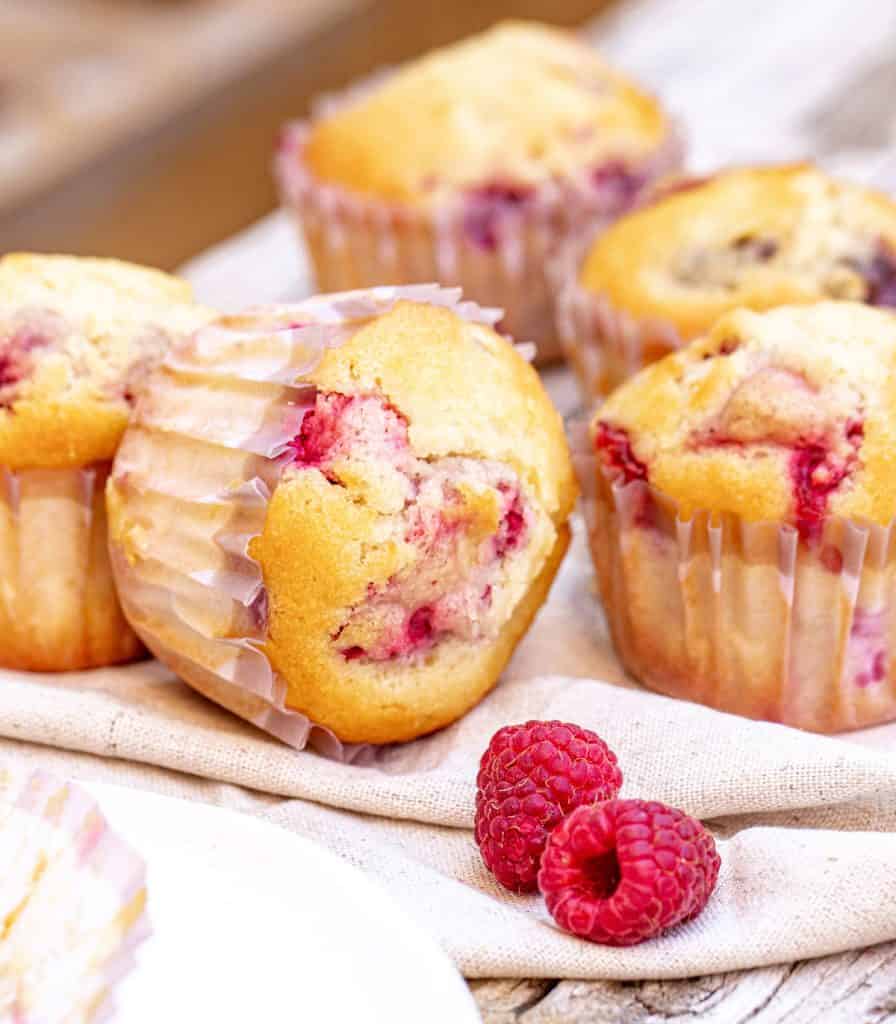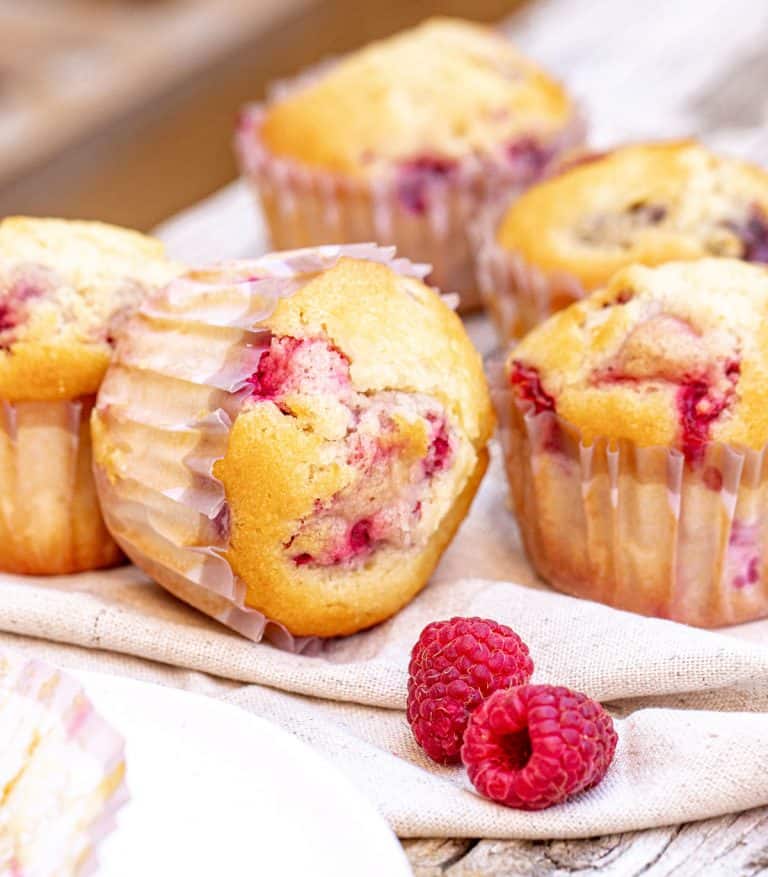 Easy Raspberry Muffins
These homemade raspberry muffins will rise, crack, and bake to a golden brown. They're moist and soft, with a subtle lemon flavor mixed with bursting raspberries that can be fresh or frozen. They are ready in 45 minutes and freeze wonderfully.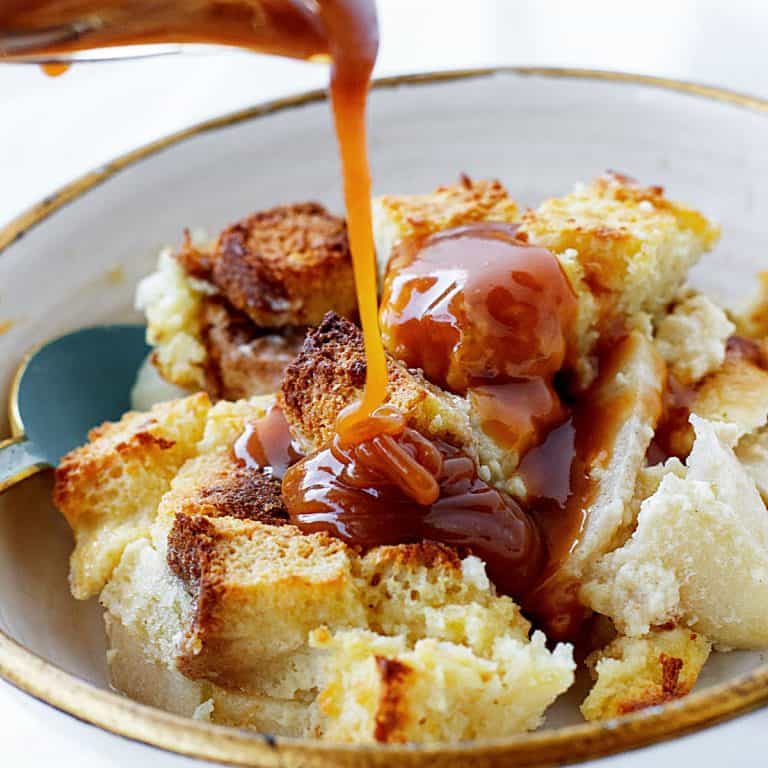 Apple Bread Pudding
A delicious dessert of cinnamon apples topped with bread cubes and a vanilla custard, baked until creamy and served with caramel.
Estimated nutrition is given for the bread pudding without the sauce.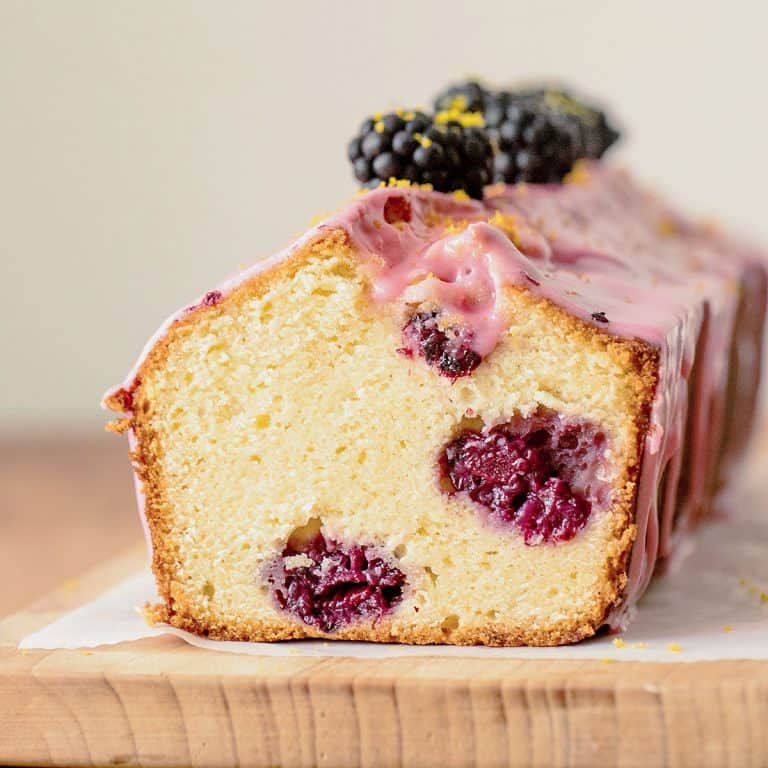 Lemon Blackberry Bread
A quick bread similar to a light pound cake that bakes to a golden brown and is covered with the most eye-catching pink icing. The flavors are amazing together, you can use fresh or frozen fruit, the crumb is soft and keeps well. It's one of our favorite recipes to make for Easter and Mother's Day brunch.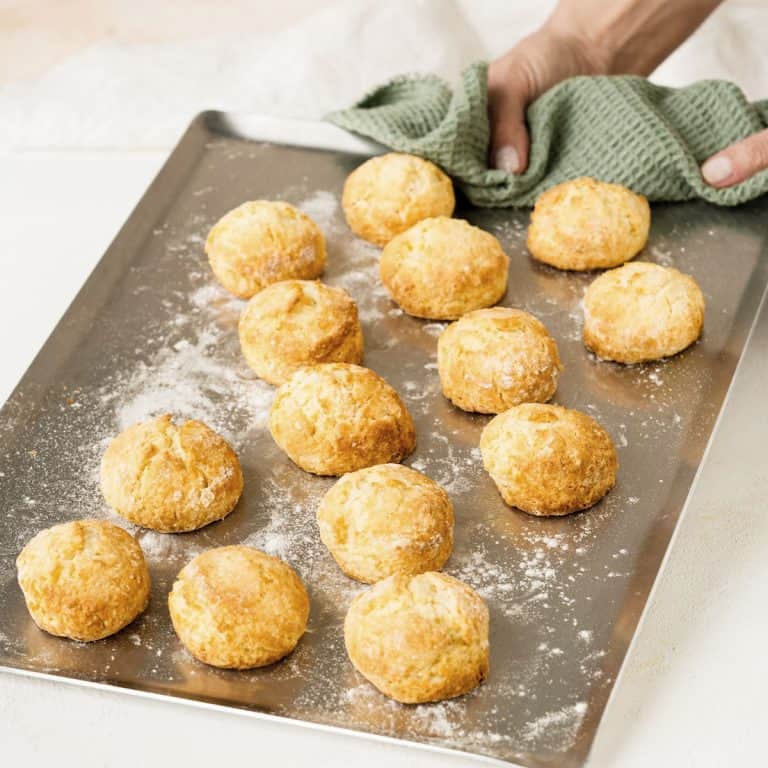 Easy Buttermilk Scones
A fabulous scone recipe, neither too sweet nor savory. Easy to make, you can have them at the table in under an hour.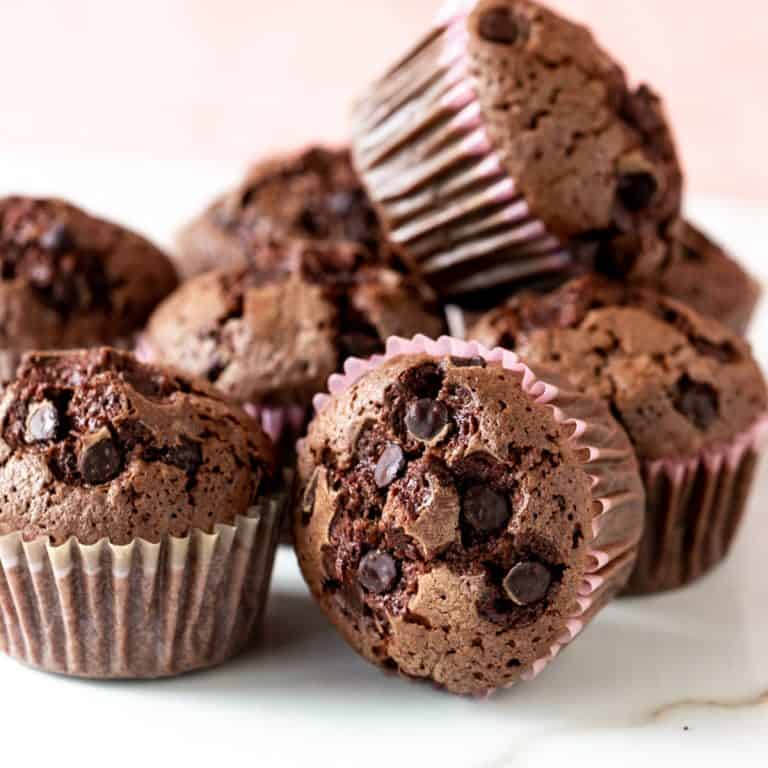 Chocolate Muffins
These easy muffins will rise and crack beautifully, and have a fluffy, soft crumb with a deep sweet chocolate flavor. They come together quickly and can be out of the oven in an hour, just in time for that craving. Make a large batch and freeze them so you never run out.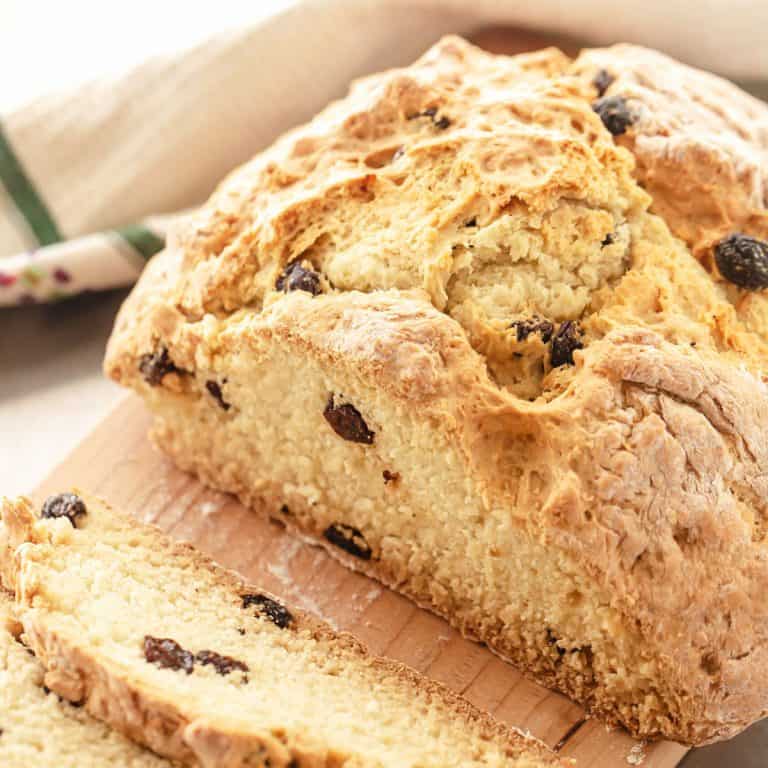 Irish Soda Bread with Raisins
This bread with no yeast comes together in 10 minutes and can be on the table in under an hour. The crust bakes to a golden brown and you can cut it while still warm. Slightly sweet and buttery, it's a cousin to our traditional Irish soda bread, a family recipe.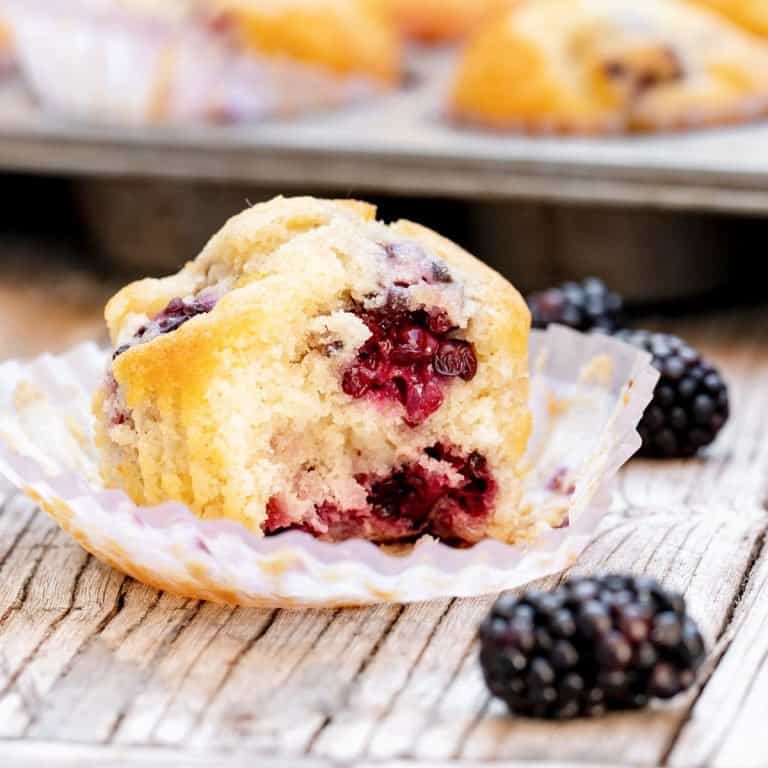 Blackberry Muffins
These are moist muffins that will rise and bake to a golden brown. Full of juicy blackberries, they have a soft and tender crumb and are out of the oven in 45 minutes. You can use fresh or frozen berries and make them ahead since they freeze very well.
---
There are some traditional recipes below that I love to include on a holiday table. All brunches should have some type of bread and cookies, of course!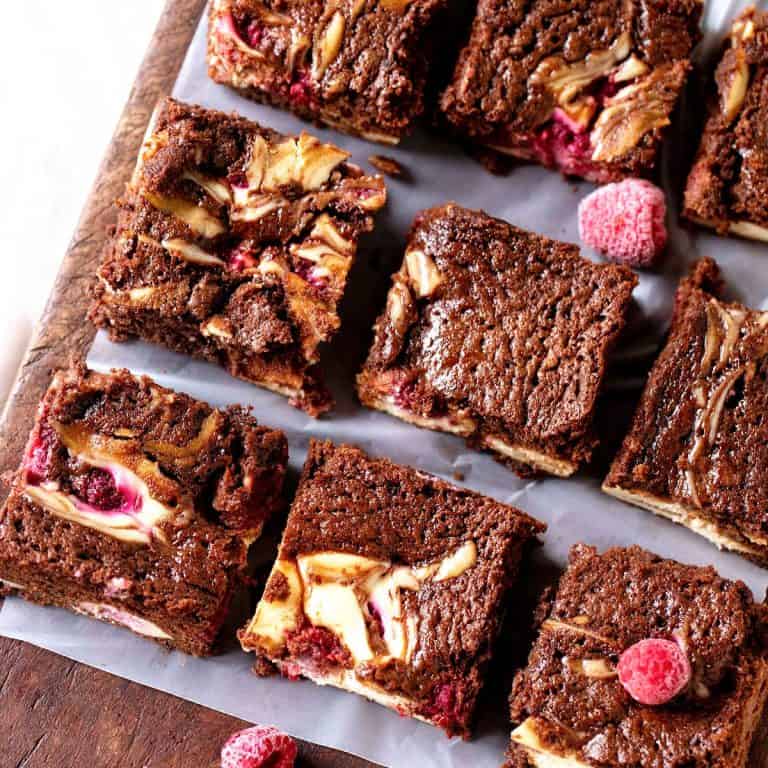 Raspberry Cheesecake Brownies
A layer of chocolate batter is swirled with a cheesecake mixture and raspberries. This is a decadent flavor combination. Fudgy and scrumptious, these brownies keep well and can be frozen.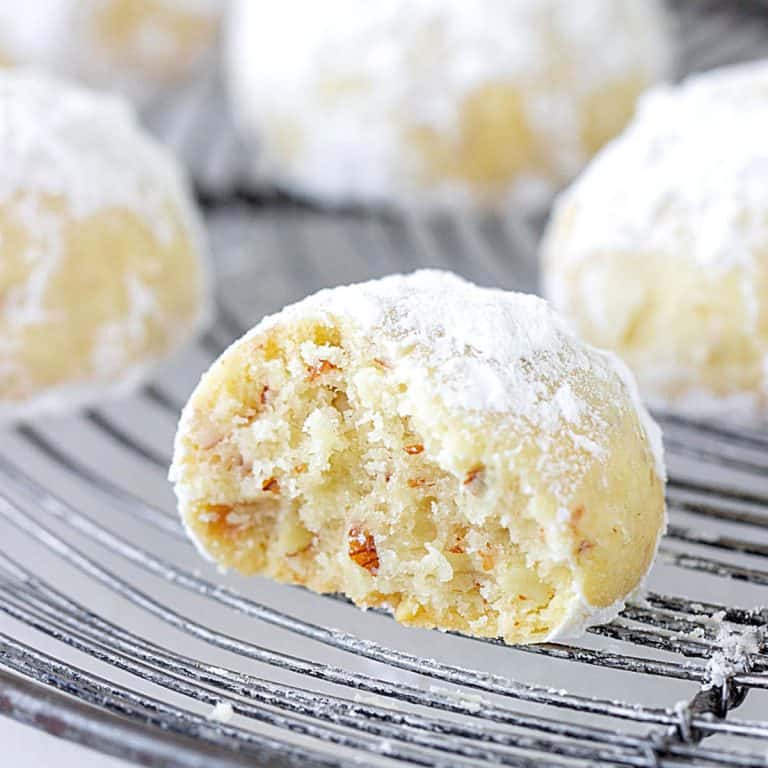 Snowballs (Mexican Wedding Cookies)
Melt-in-your-mouth butter cookies with ground almonds. They are a holiday classic and perfect for gifting. They keep well and can be frozen.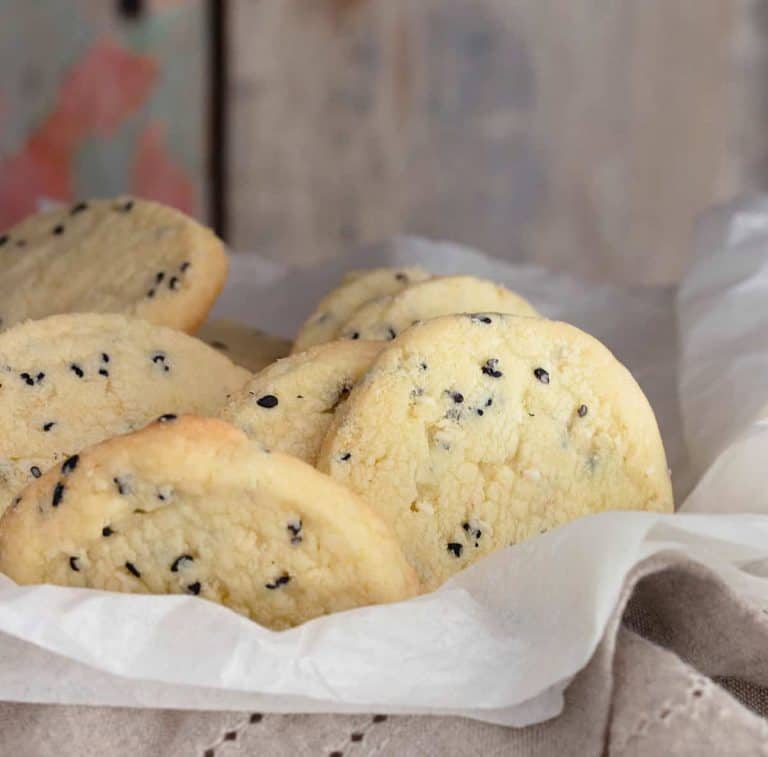 Sesame Cookies
Maybe the most sophisticated yet simple cookies you'll get your hands on this season. They are sweet but savory, crumbly but firm, and just perfect for a holiday gathering or party. And they freeze wonderfully, of course.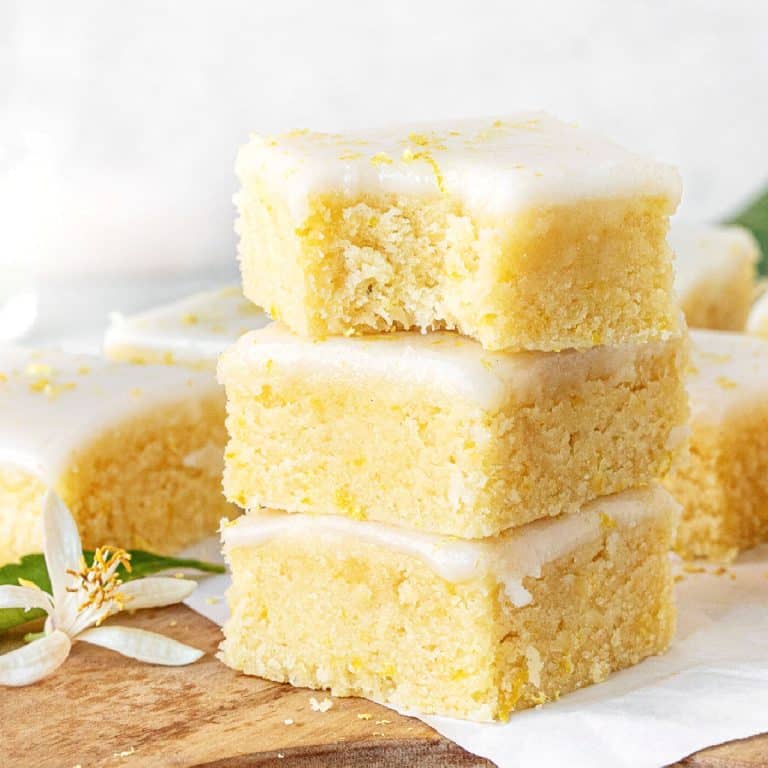 Lemon Blondies (or brownies)
Also known as lemon blondies, these are sweet, moist, and intensely lemon-flavored bars that are easy to make and glazed to perfection. A mouthwatering recipe that will bring raves! They keep for several days and can be frozen.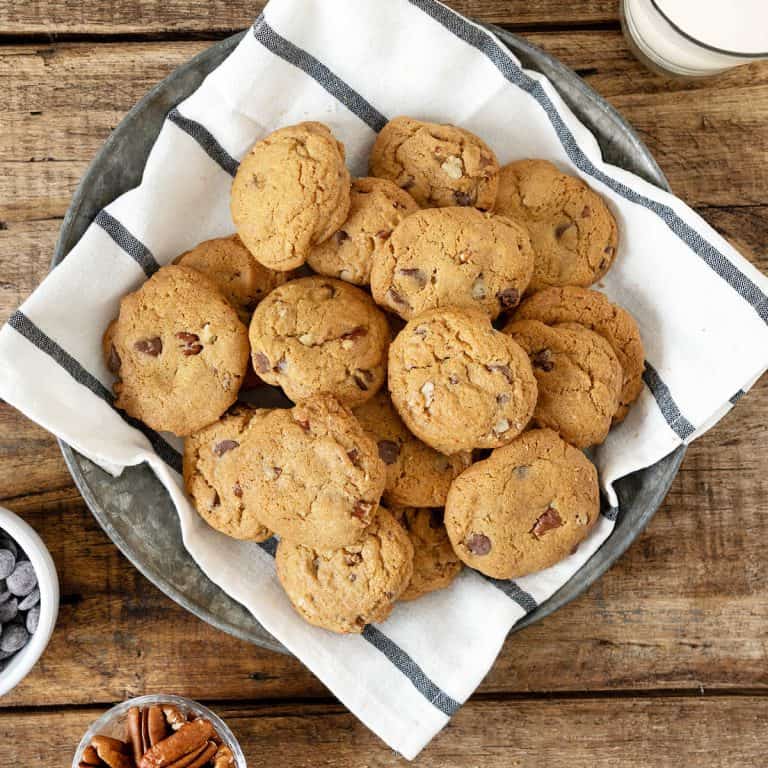 Chocolate Chip Pecan Cookies
A twist on the traditional chip cookies, this is a one-bowl recipe you don't want to miss. They're thick and chewy, with caramel flavor from the brown sugar and crunch from the creamy pecans. Bake them directly without chilling the dough, or refrigerate/freeze for later use.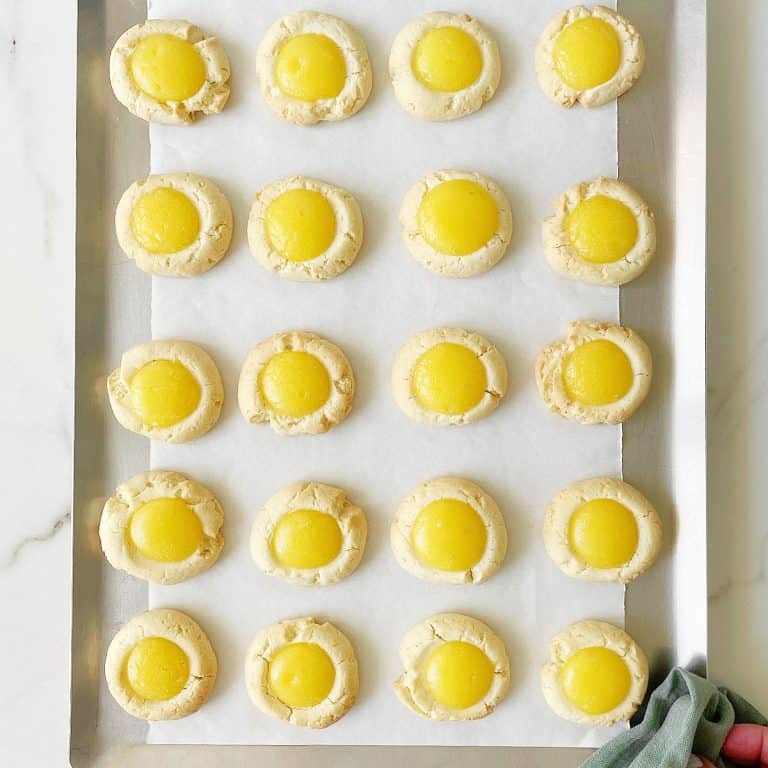 Lemon Curd Cookies
These classic cookies are easy to make and bursting with fresh lemon flavor, the perfect combination of sweet and tangy. A soft and buttery dough with a melt-in-your-mouth quality and zesty filling that will leave you craving more. They're perfect for potlucks, barbecues, picnics, bake sales, or brightening up a dull day.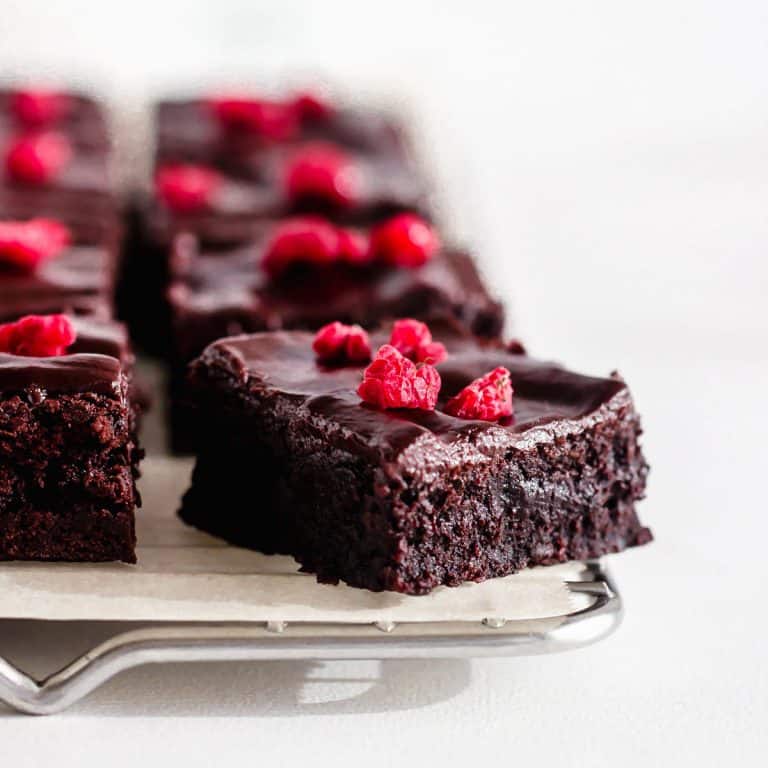 Fudgy Cocoa Brownies (easy recipe)
These are easy and incredibly fudgy cocoa brownies. Topped with a thin layer of chocolate ganache, this recipe will bring raves among chocoholics.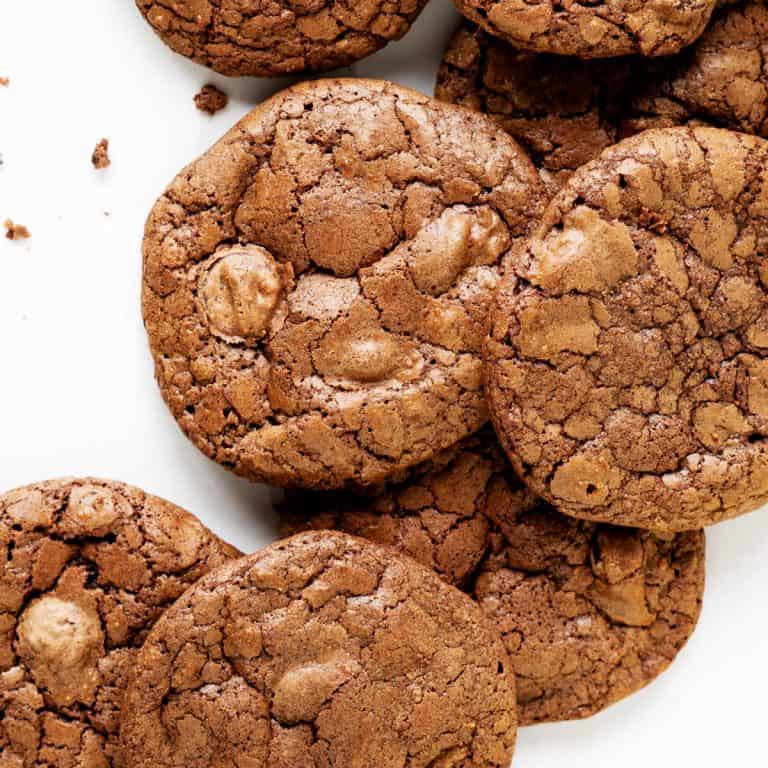 Brownie Cookies
In terms of amazingness, these chocolate cookies go head to head with their bar counterparts. They are fudgy and chewy, with an intense chocolate flavor. An easy-to-make recipe everyone will love.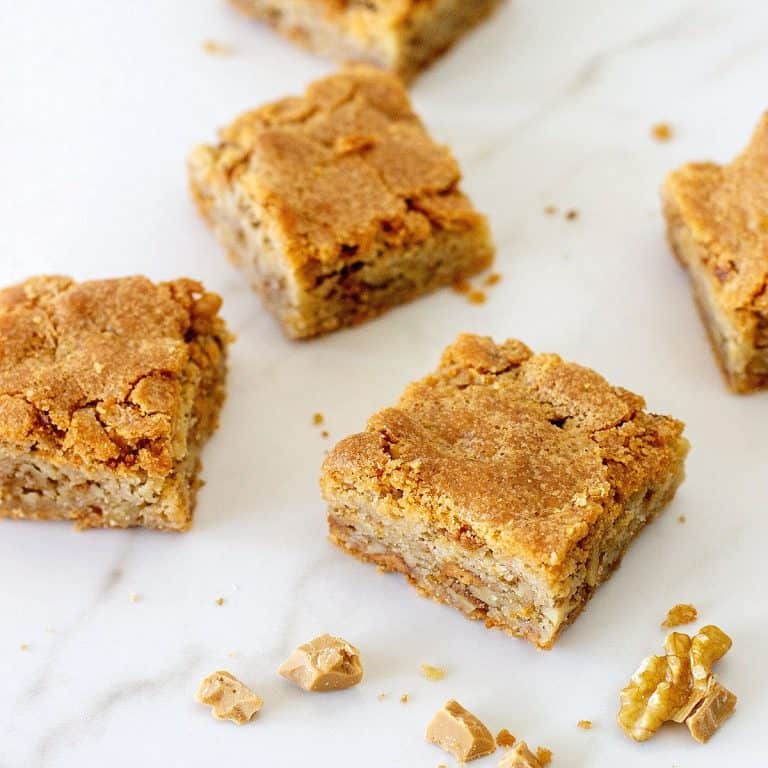 White Chocolate Walnut Blondies
Wonderfully easy to make, these white chocolate walnut bars have a hint of coffee, are ready in under an hour, and freeze very well. They taste like the best giant caramel cookie.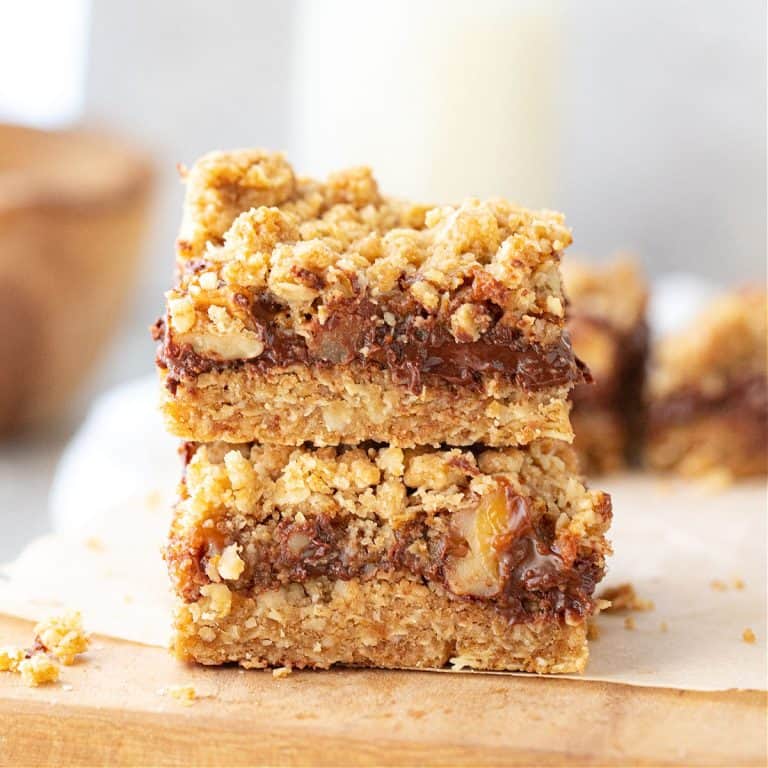 Carmelitas (Chocolate Caramel Oat Bars)
These are the most irresistible bars that are insanely easy to make! A layer of buttery oat mixture is topped with chocolate, caramel or dulce de leche, nuts, and a crunchy topping. They are out of the oven in 45 minutes, keep well, and can be frozen.
Cakes & cheesecake
I narrowed down my favorite cake recipes for this time of year, which was difficult. I hope you find them amazing like I do.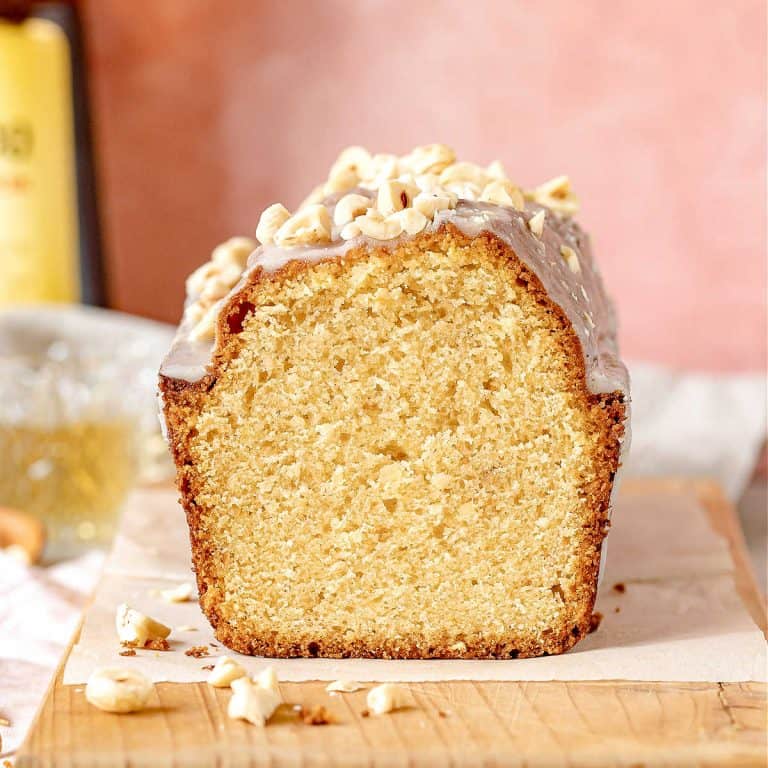 Hazelnut Pound Cake
A fantastic pound cake with toasted hazelnuts. The flavor is intense, the crumb moist and dense, and the cake keeps well and can be frozen.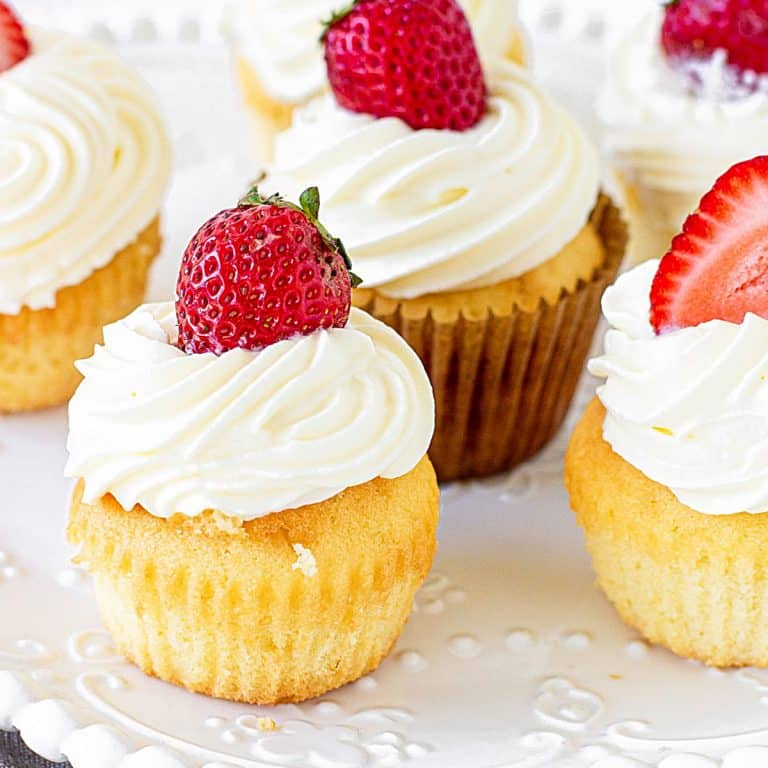 Strawberry Shortcake Cupcakes
Let me present to you the most amazing cupcakes that taste just like a shortcake! It took me a long time to get to the perfect vanilla cake that was dense but not heavy, tasted more like a sweet biscuit than a fluffy cake, and was sturdy enough to be filled and frosted. A fantastic recipe you'll want to make often.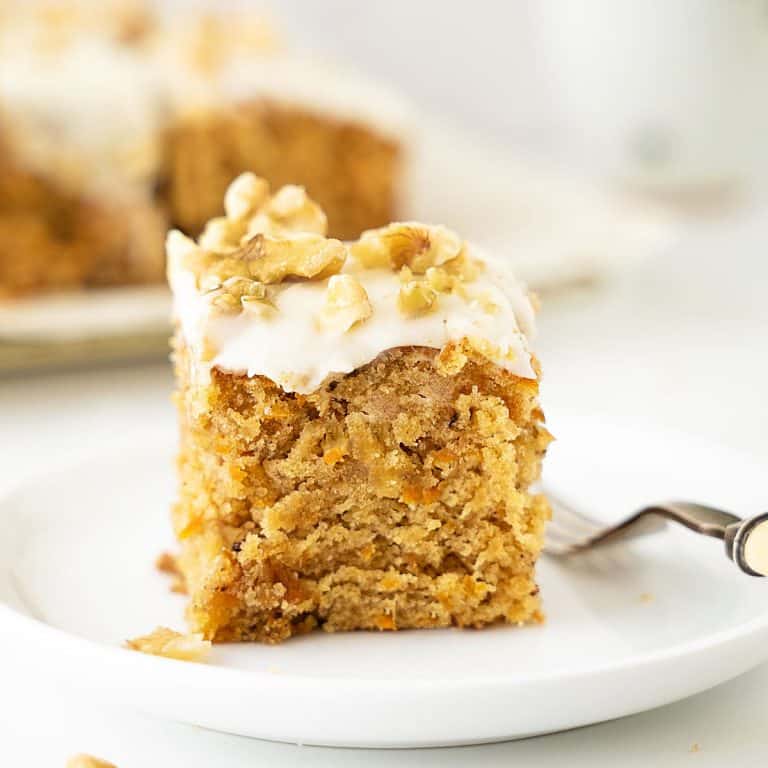 Carrot Pineapple Cake
Add pineapple to carrot cake and you have a new favorite! It's very moist, super flavorful, and perfect to make year-round.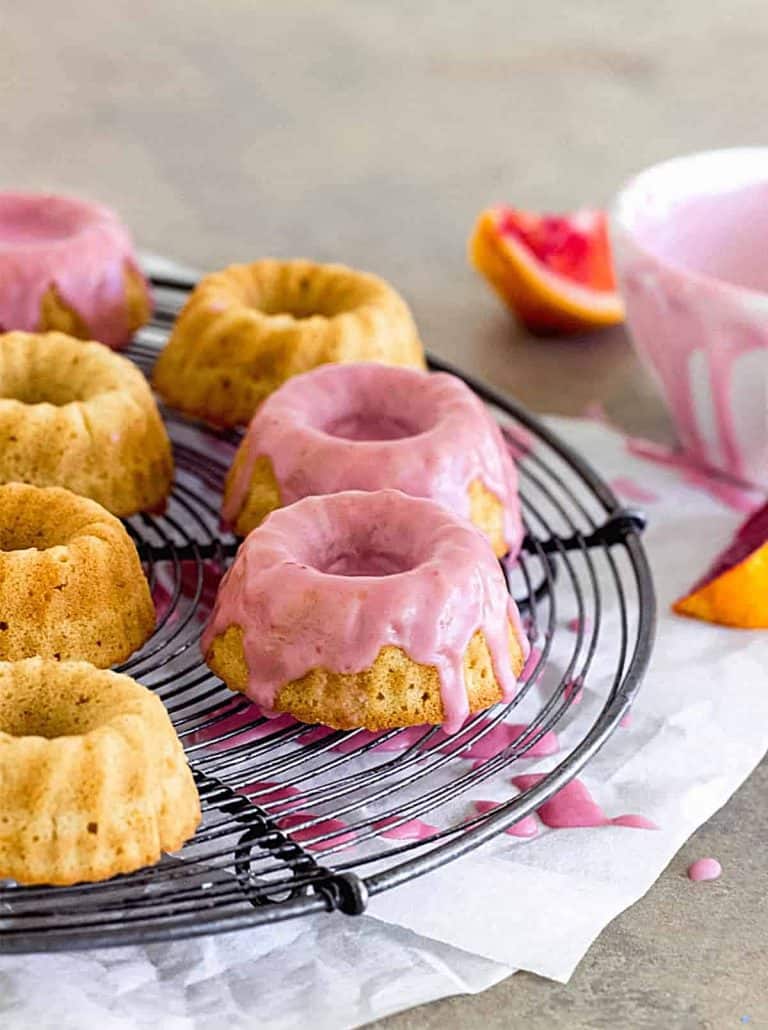 Blood Orange Sour Cream Cakes
Wonderfully moist mini orange cakes, super moist from the sour cream in the batter and finished with a gorgeous pink glaze from blood oranges. This is a stunning and easy recipe!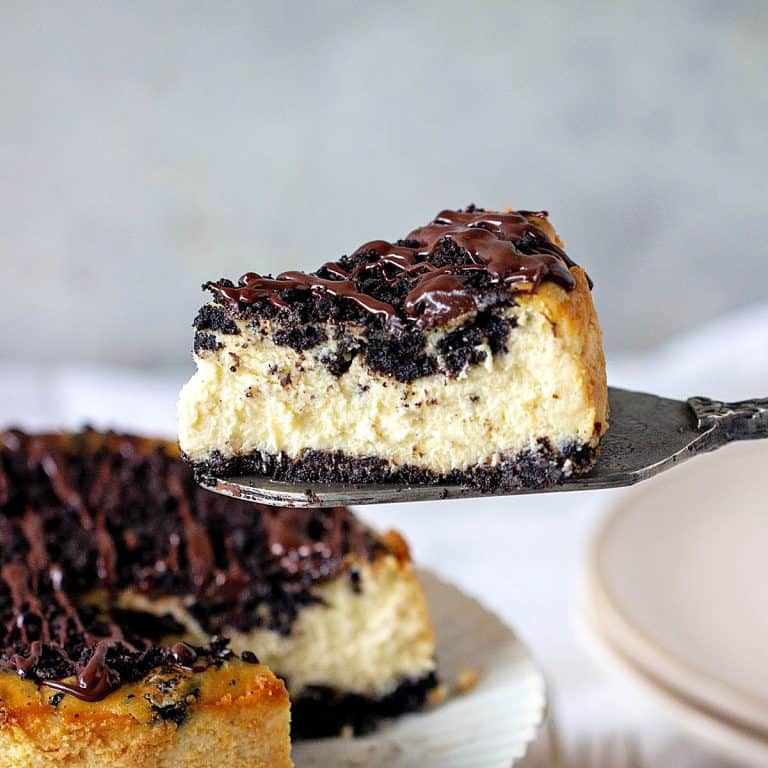 The Best Oreo Cheesecake (with video!)
This is a fantastically creamy Oreo Cheesecake, a twist on my traditional cheesecake recipe. Topped with chopped cookies and chocolate ganache, you won't believe how amazing, creamy, and easy to make it is! It keeps well for several days in the refrigerator and can also be frozen for a month. Get ready to make this recipe over and over.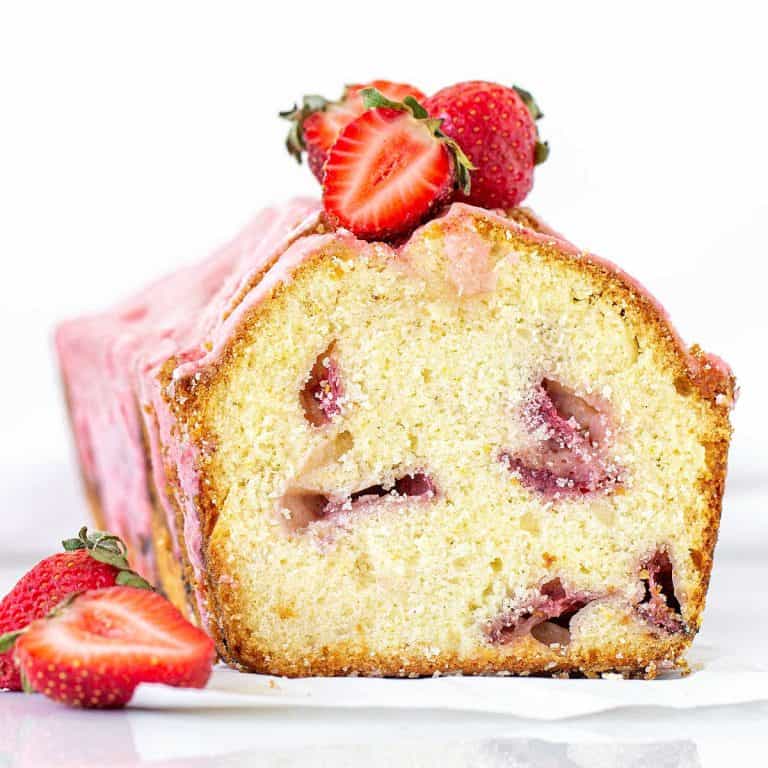 Strawberry Pound Cake
A simple, moist, sweet vanilla cake with strawberry pieces, that keeps well for several days, and can be frozen. It's a no-fuss recipe for when you want a little extra in your regular pound cake. The berries get soft and jammy and add a wonderful flavor and the pink glaze adds another layer of sweetness.
Brown Sugar Cheesecake
Creamy, smooth, with a sour cream topping and the unmistakable caramel flavor that only brown sugar can achieve. It keeps well and can be frozen. If you're looking for a new idea for a holiday dessert, this brown sugar cheesecake is a sure hit.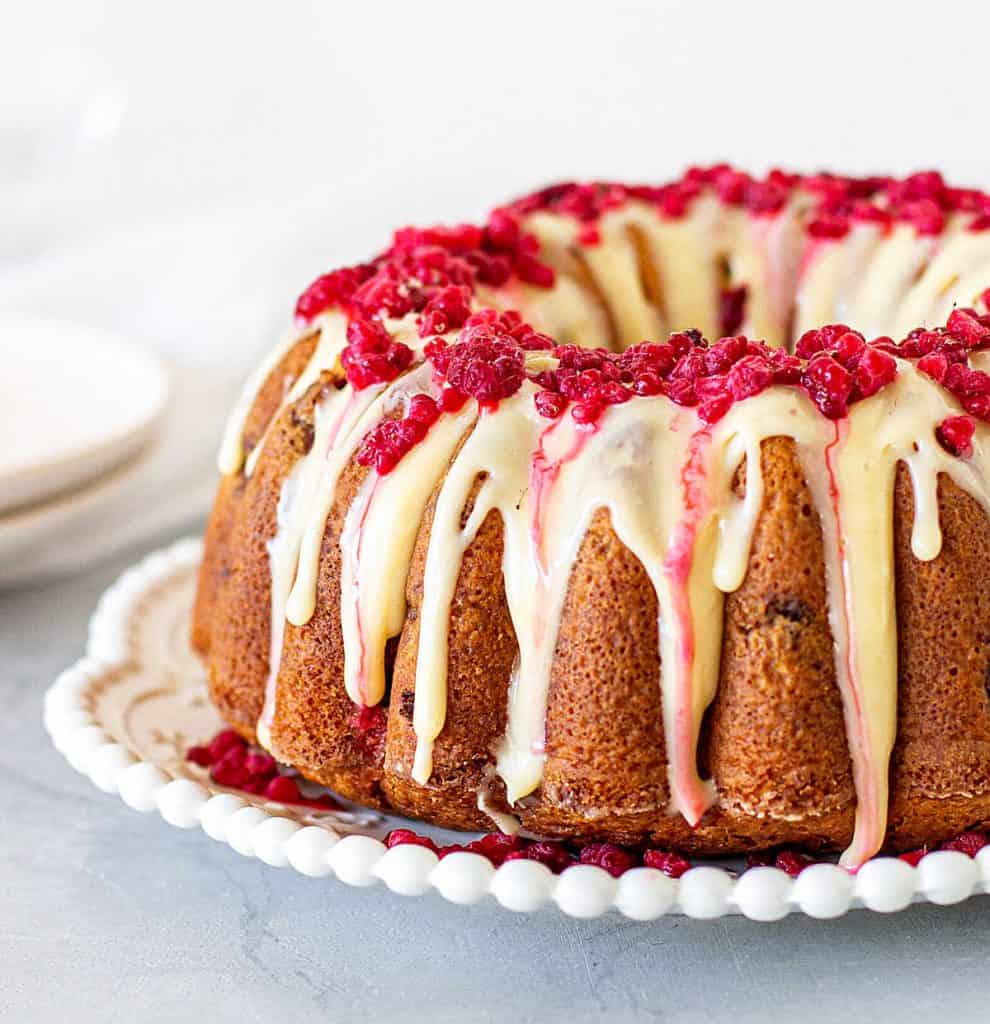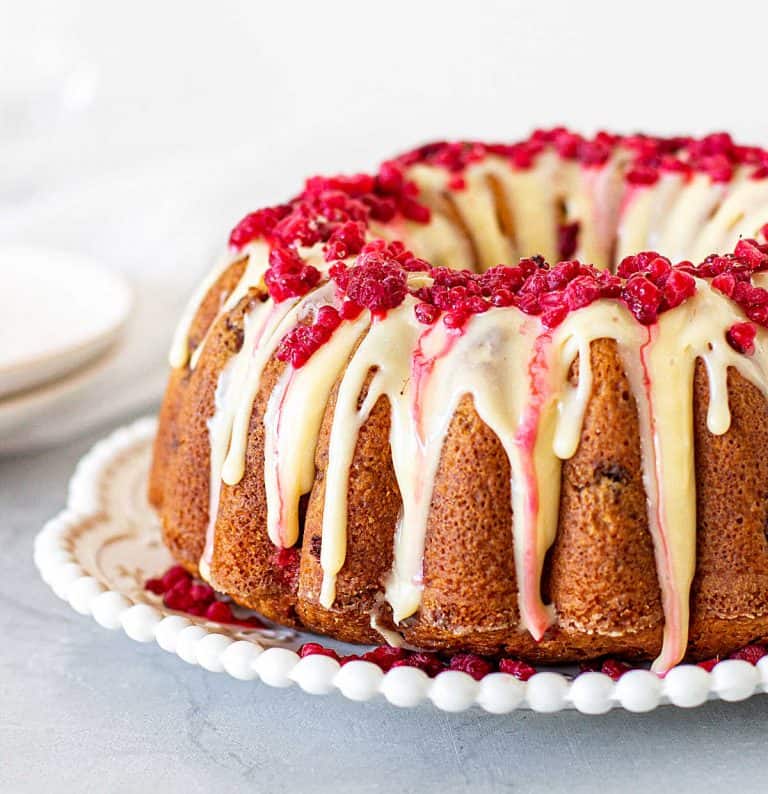 White Chocolate Raspberry Bundt Cake
Smooth and delicious, this white chocolate raspberry bundt cake recipe will make you a fan of this irresistible combination! The flavors are subtle and deep at the same time, the crumb is dense and tender, and the cake lasts for several days. You'll love this recipe if you like Nothing's white chocolate raspberry bundt cake!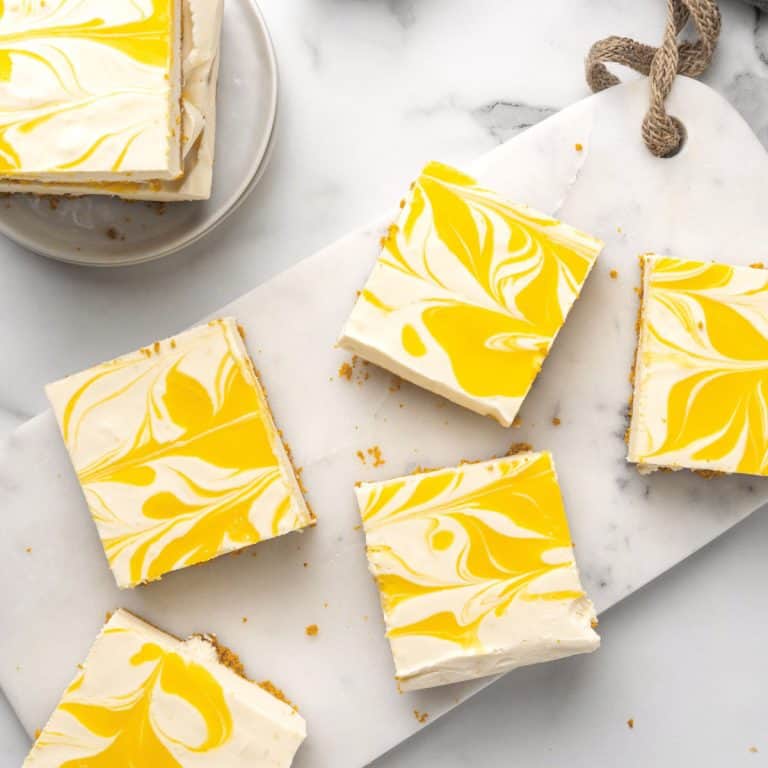 Passionfruit Cheesecake
Easy summer dessert: a lemon no-bake cheesecake with swirls of passion fruit curd. Wonderfully fresh and festive, it's a fantastic recipe that can be made year-round with frozen fruit. You can make it with or without gelatin; both variations are explained below.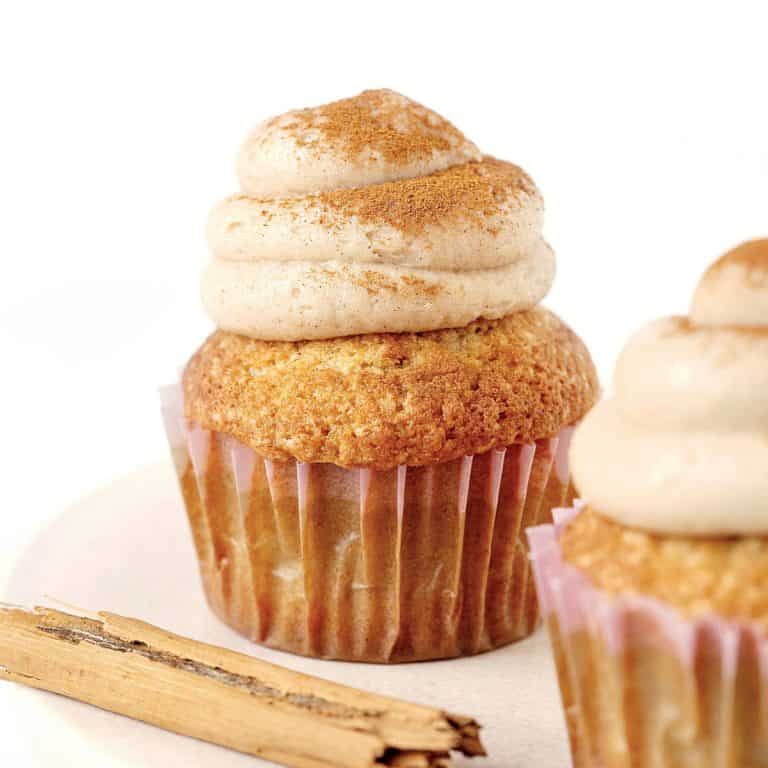 Cinnamon Cupcakes
A soft, sweet, and buttery cinnamon cake topped with a mound of cinnamon-flavored cream cheese frosting. The small cakes and the frosting can be made ahead.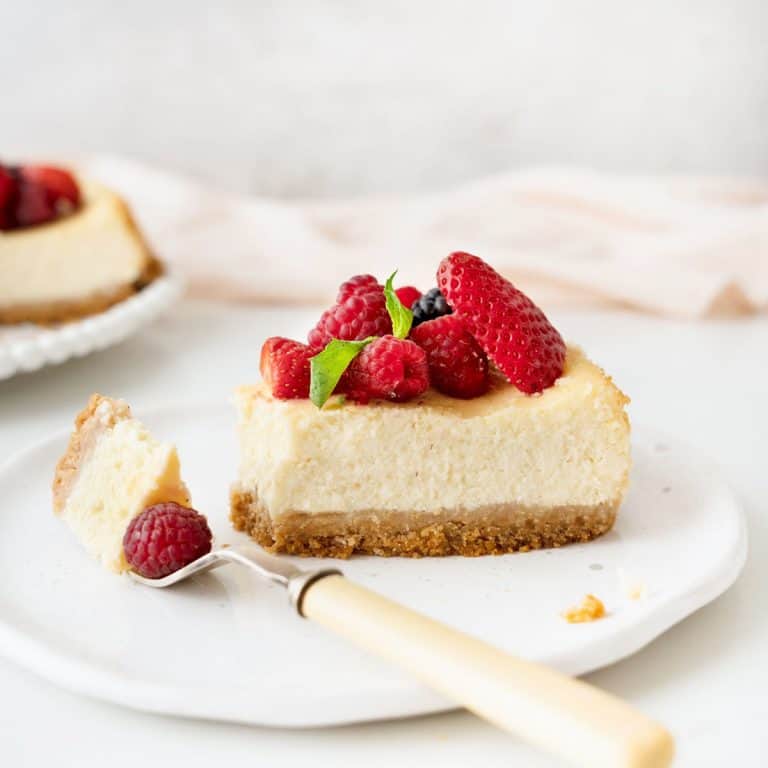 Ricotta Cheesecake
This fabulous cheesecake uses a combination of cream cheese and ricotta to create a lighter, but slightly rustic texture than regular cheesecakes. A creamy, sweet, and barely tangy filling is poured into a buttery graham cracker crust and baked until golden and set. It keeps very well and can be frozen, so you can make it in advance.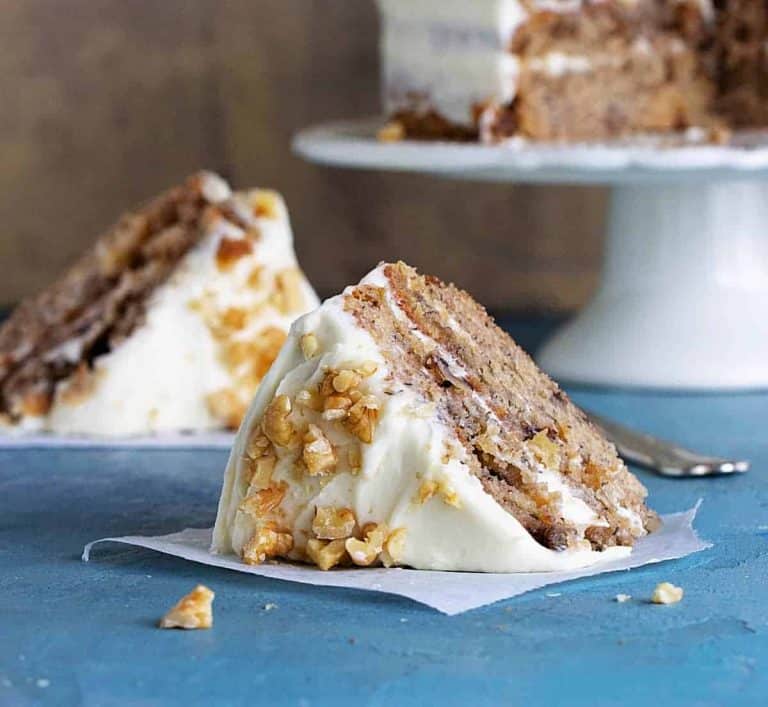 Hummingbird Layer Cake
Beautiful layers flavored with banana, pineapple, cinnamon, and walnuts are combined with sweet cream cheese frosting. A fantastic classic cake that keeps well and can be frozen!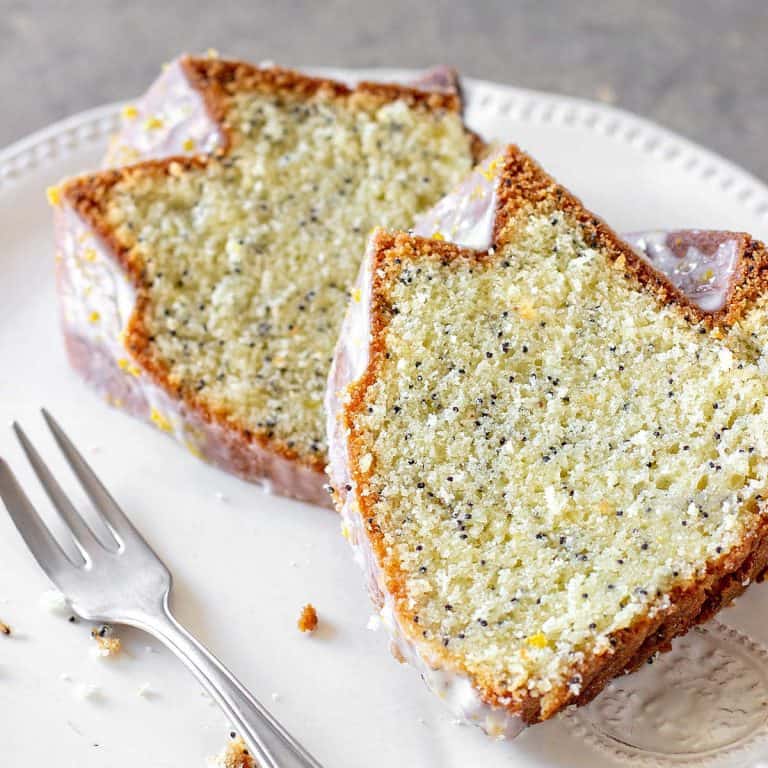 Lemon Poppy Seed Bundt Cake
This is, by itself, one of the best lemon cakes I ever made. The added poppy seeds make it heavenly. Crunchy and moist, it's one of those recipes to keep close from now on. Worth making again and again.
---
Pies & tarts
Some traditional pies and wonderful desserts that your pickiest eaters will approve of.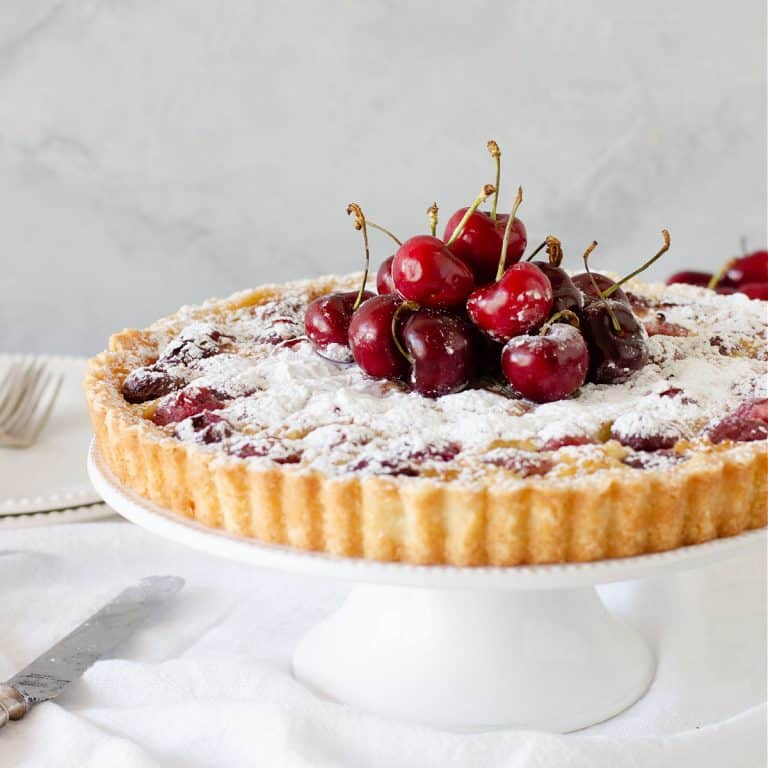 Easiest EVER Cherry Tart
An easy cherry tart with a vanilla custard filling, fresh cherries, and a crust that doesn't require refrigeration or rolling before using!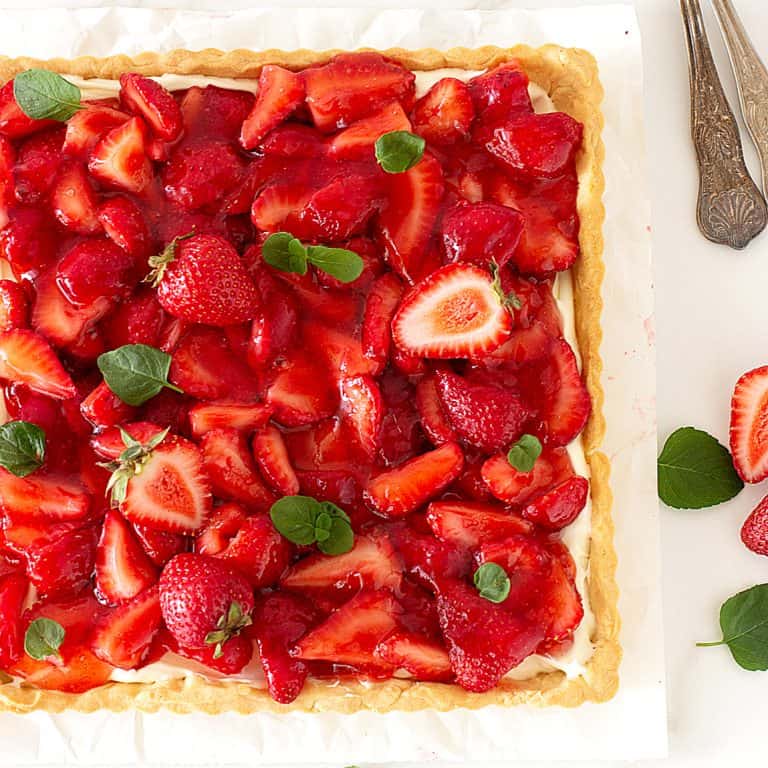 Fresh Strawberry Cream Pie
This is a family recipe that I make as soon as strawberries appear! A homemade crust, a thick layer of cream, fresh strawberries, and a jelly-like topping made with the juice from the berries! Easy, simple, and utterly delicious.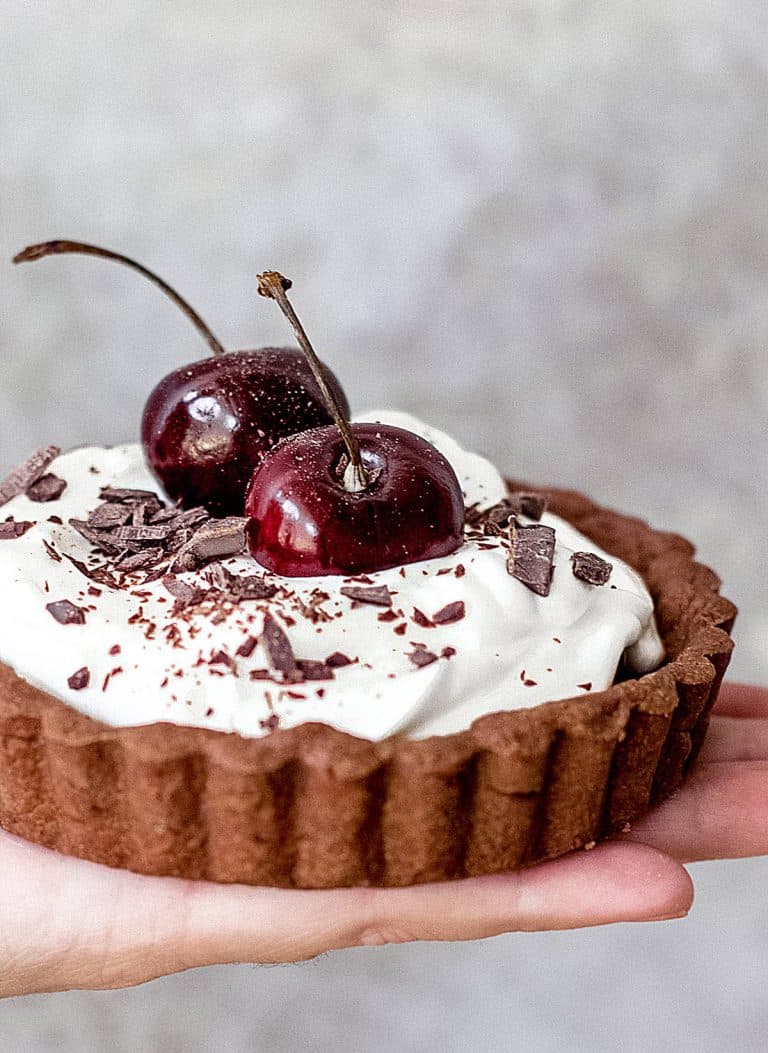 Easy Black Forest Tarts
A twist on the black forest cake, these tarts have the perfect chocolate crust, a layer of raspberry jam, sweet cherries, whipped cream and chocolate shards! Much easier to make than it looks, it is a sophisticated and simple dessert at the same time. And super delicious, of course!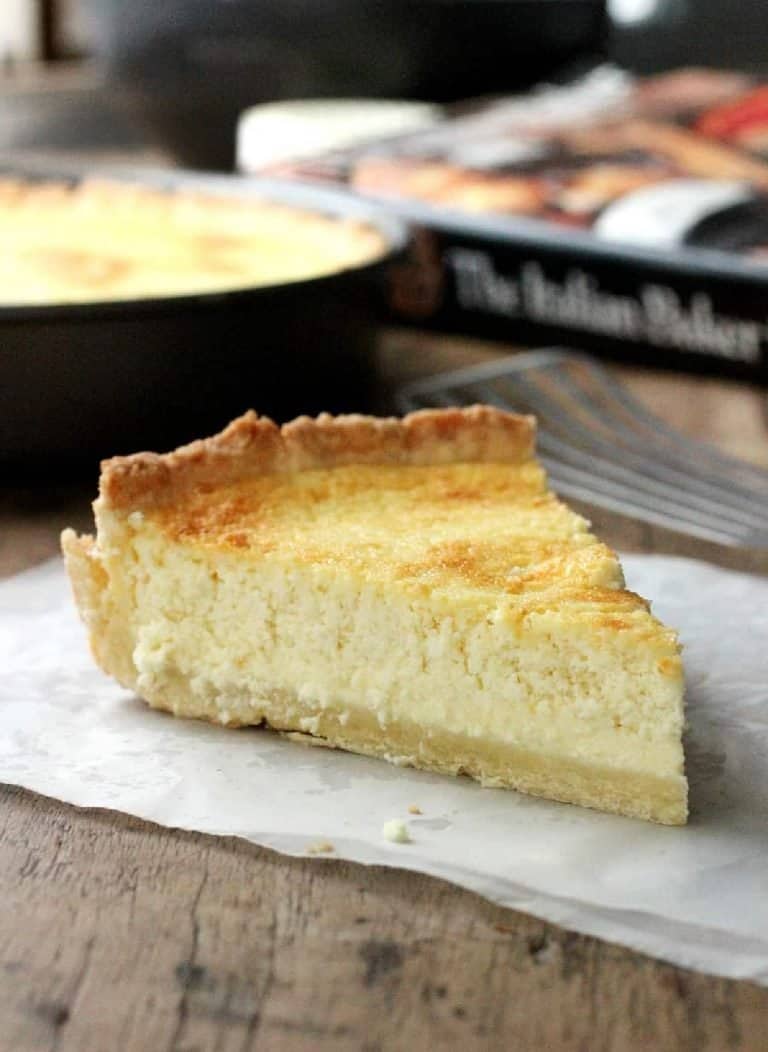 The Best Ricotta Pie (Italian recipe)
The best Italian ricotta pie, with an easy-to-make sweet pastry dough and a filling full of flavor. A great recipe for Easter and a brunch table.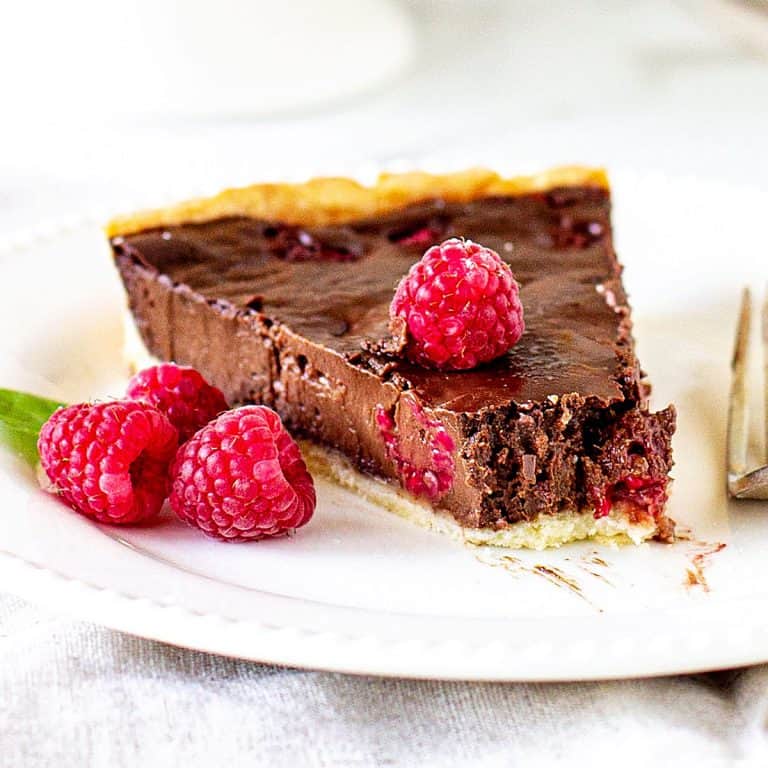 Chocolate Raspberry Tart
A luscious chocolate tart studded with raspberries. The crust is crisp and the truffle filling is smooth and sweetly tart from the berries. It is sophisticated enough to serve at a dinner party but can also be made into individual tartlets.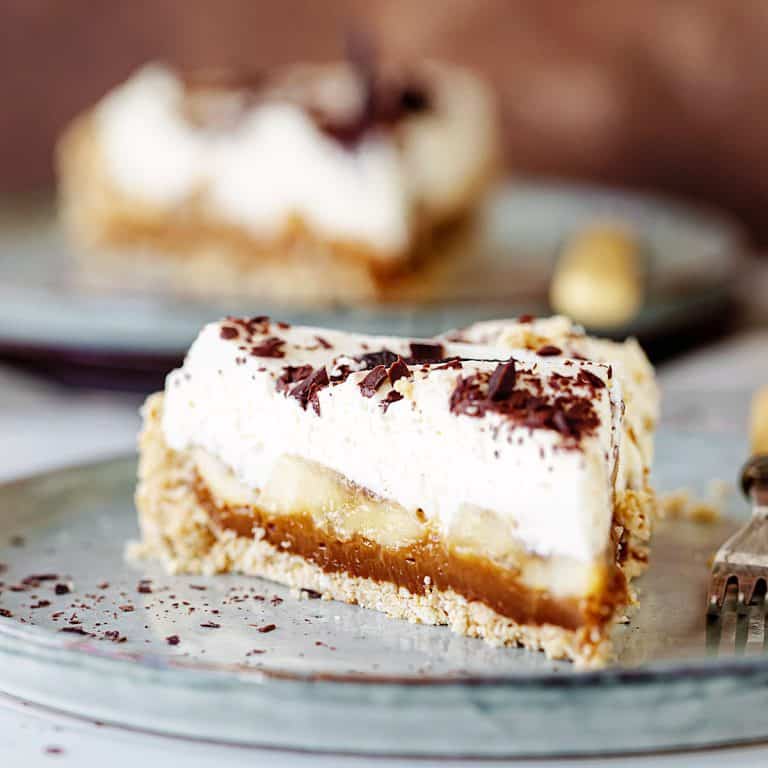 Banoffee Pie (easy recipe)
A cookie crust, gooey dulce de leche (it's heavenly paired with bananas), a mound of whipped cream and chocolate shavings. So it's easy to put together and the combination of flavors is simple perfection.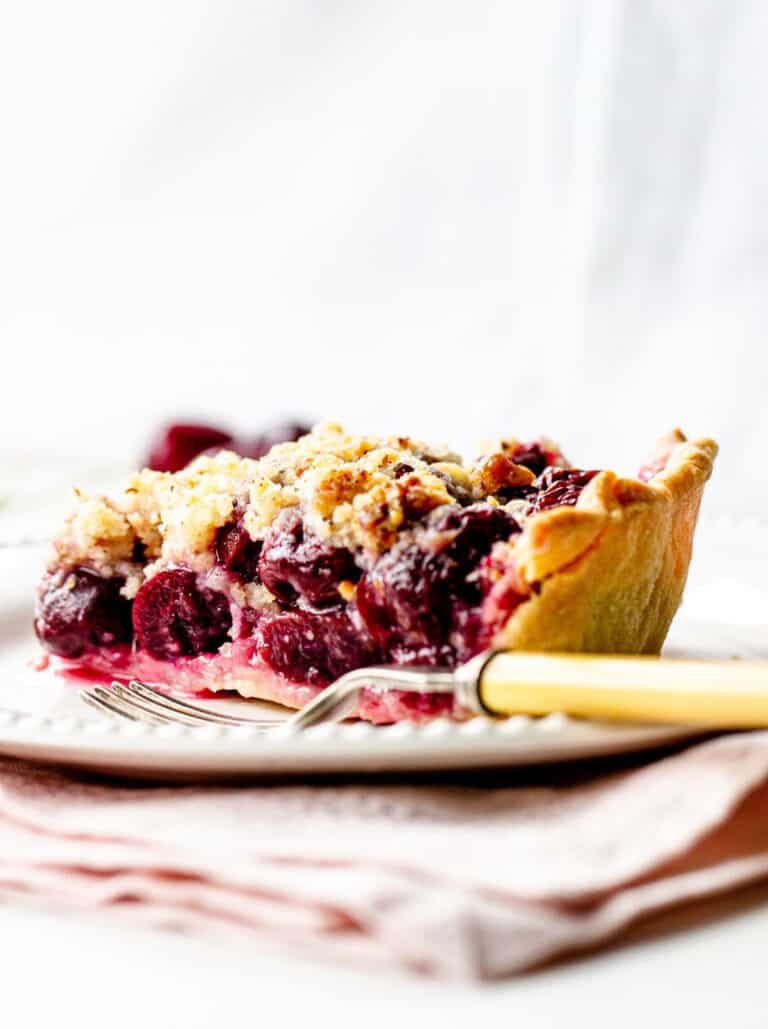 Cherry Crumb Pie
Juicy, buttery and utterly delicious, this pie screams summer fruit and fun days. A layer of cherry filling, a crumb topping, and a bottom crust make this a great dessert that everyone loves. Though we are partial about fresh, sweet cherries, it can be made with frozen ones.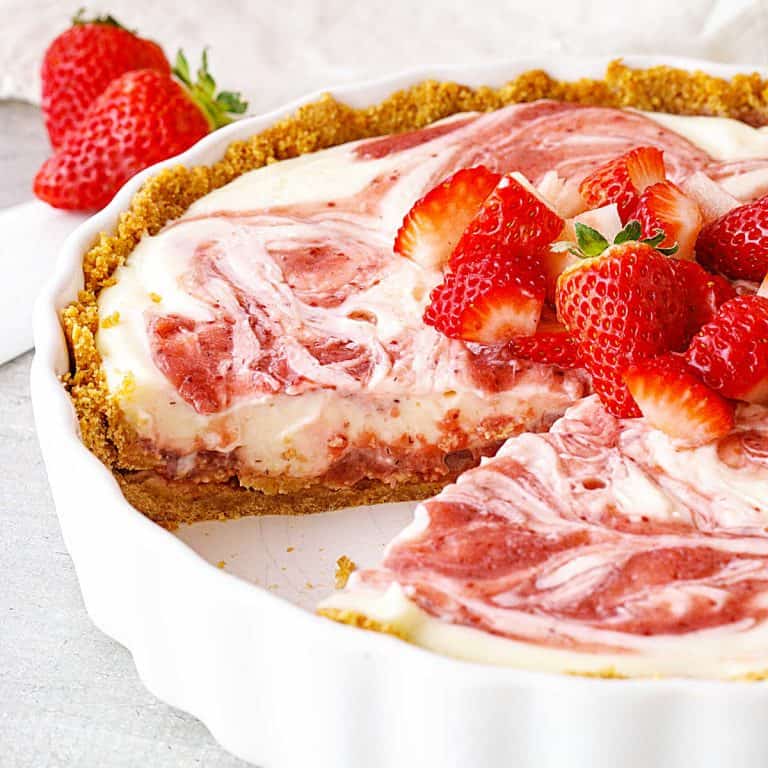 Frozen Strawberry Pie
This is a wonderfully easy, no-bake strawberry dessert, similar to an icebox pie. It has a graham cracker crumb crust, a layer of strawberry sauce, and condensed milk in the filling. You can have it frozen for a month or more, so it's perfect to plan ahead.
---
Candy
Though many think these types of recipes are suited for more wintery holidays, I love them because they're SO incredibly easy to make and such a crowd-pleaser! A little homemade chocolate treat will add so much to your table.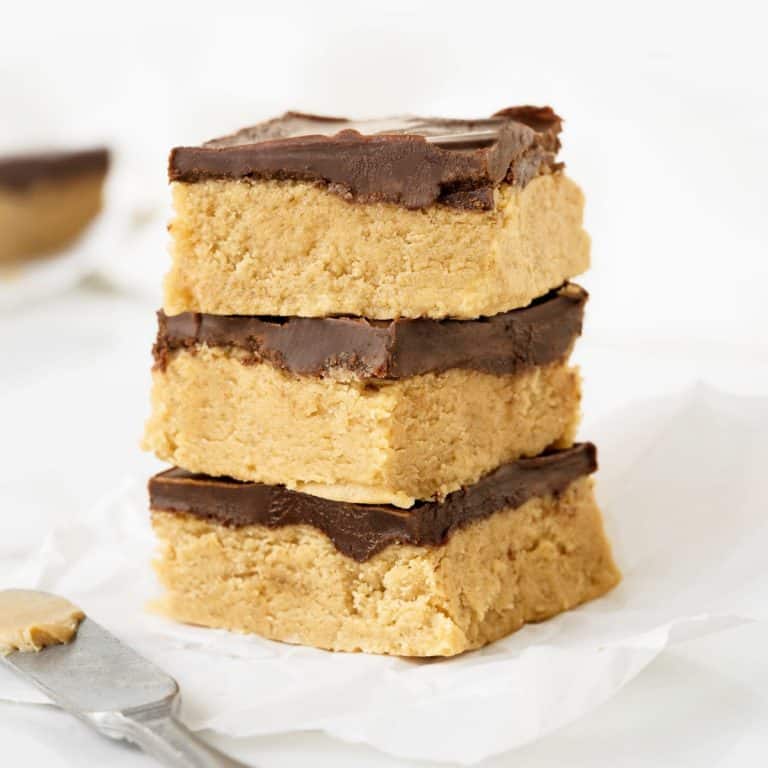 Buckeye Fudge
Super easy to make and a total crowd-pleaser, these peanut butter fudge squares are topped with a layer of semisweet chocolate and is beyond amazing! It uses few ingredients and is a great idea for the holidays, birthdays, or just because.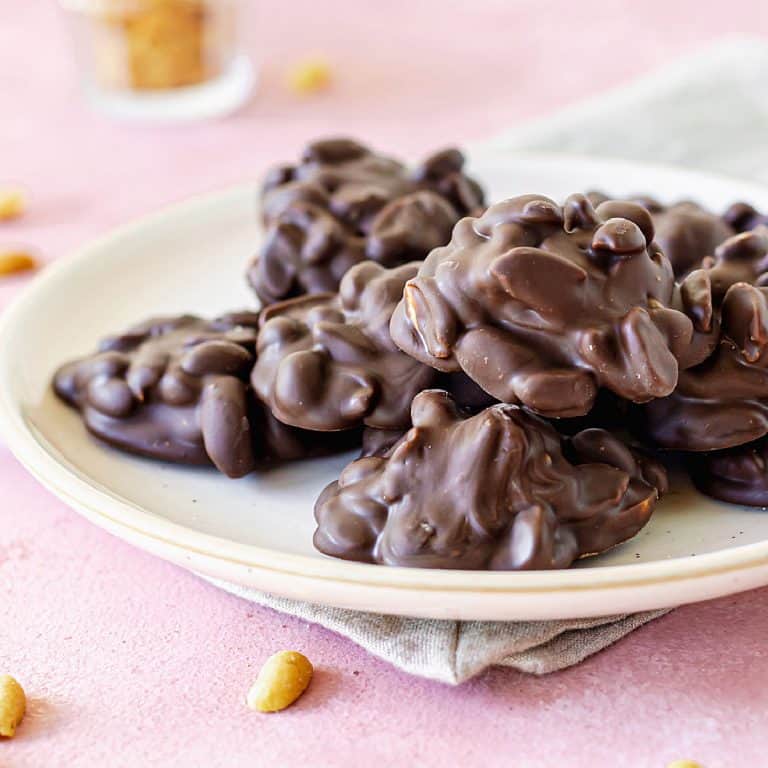 Chocolate Peanut Clusters
This might be the easiest chocolate candy ever. It's a simple concept of mixing melted chocolate with nuts, and maybe sea salt flakes. They're delicious, ready in 25 minutes, and the perfect treat to make with kids, for kids' birthdays, and as a holiday gift.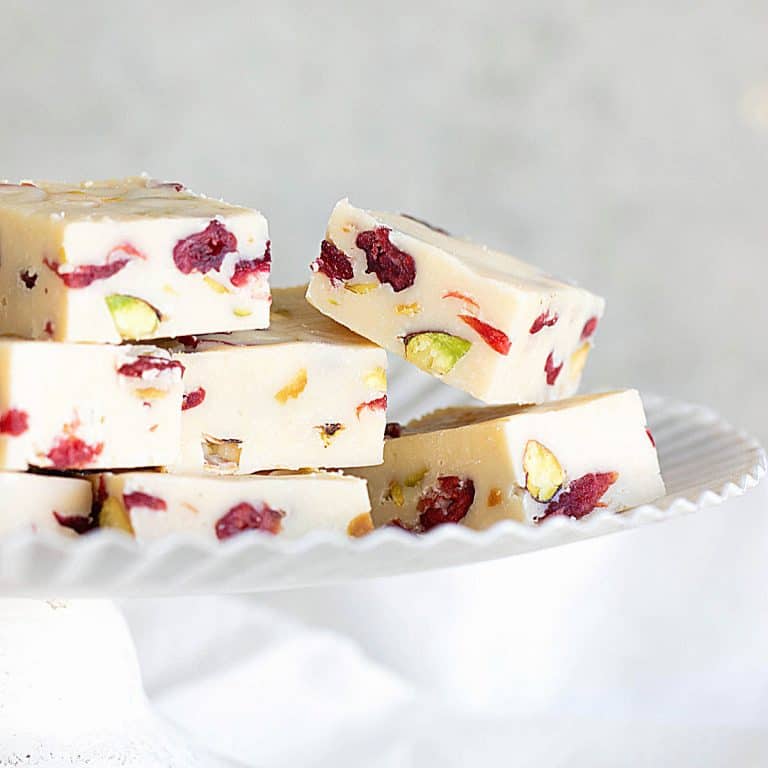 Cranberry Pistachio Fudge
With only 4 ingredients, this is the easiest white fudge, made in the microwave! A very simple recipe that comes together quickly and keeps for weeks. It travels well, is great for gift-giving, and is a crowd-pleaser.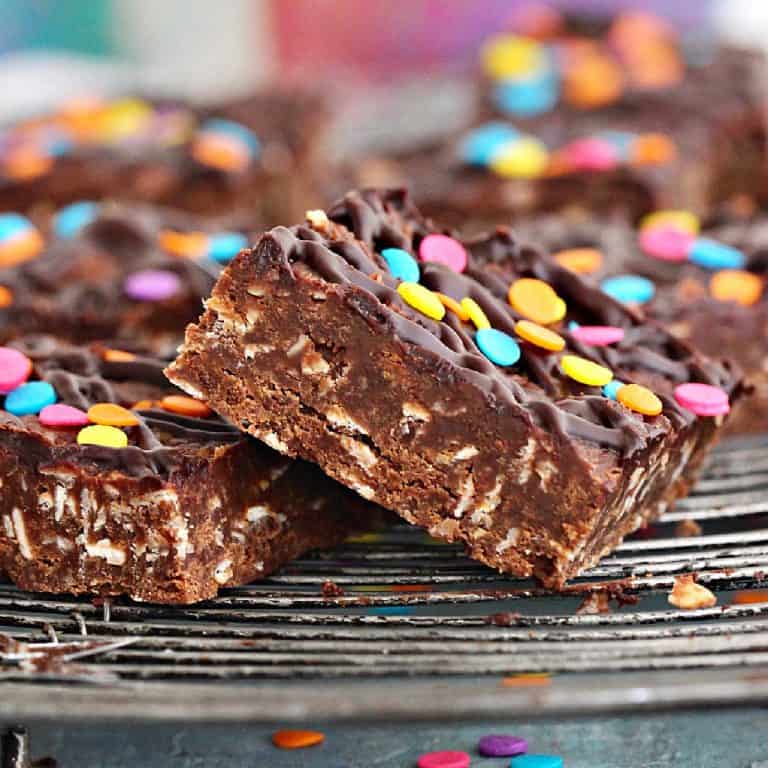 Chocolate Peanut Butter Oatmeal Bars
These no-bake oat bars combine a bit of everything we love: they are extremely easy to make, very kid-friendly, have oats for a touch of healthiness, and that magic combination of peanut butter and chocolate. A great snack and dessert.
---
Desserts
With the start of berries and stone fruit, this brunch table can have the easiest and best desserts, including icebox and dump cakes which I include here because they are best eaten in a bowl with a spoon.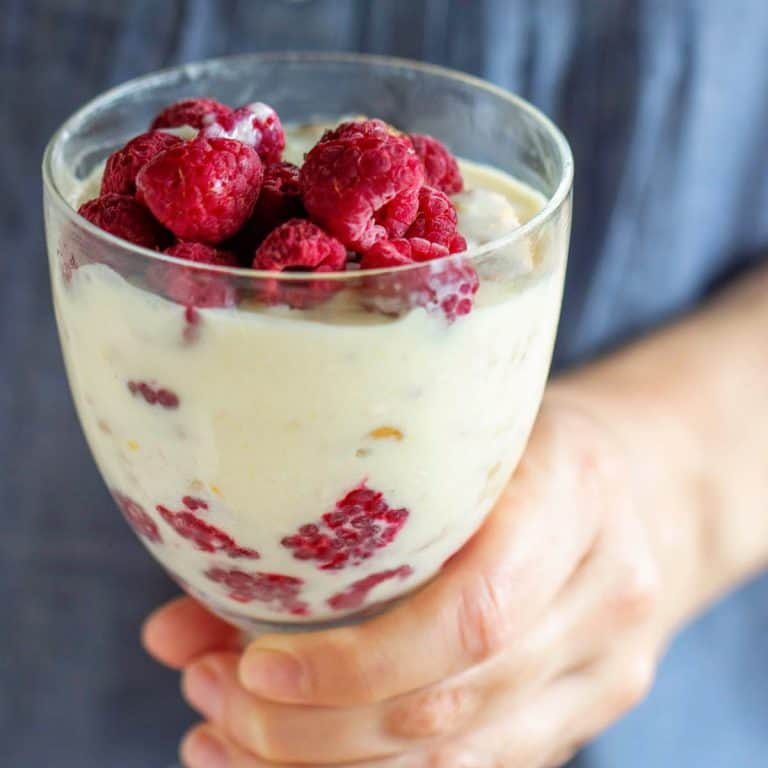 No Bake Lemon Dessert
Fresh, sweet, and ridiculously easy to make, this lemon icebox dessert can be served in a glass or as a frozen cake. Either, it's the perfect no bake recipe!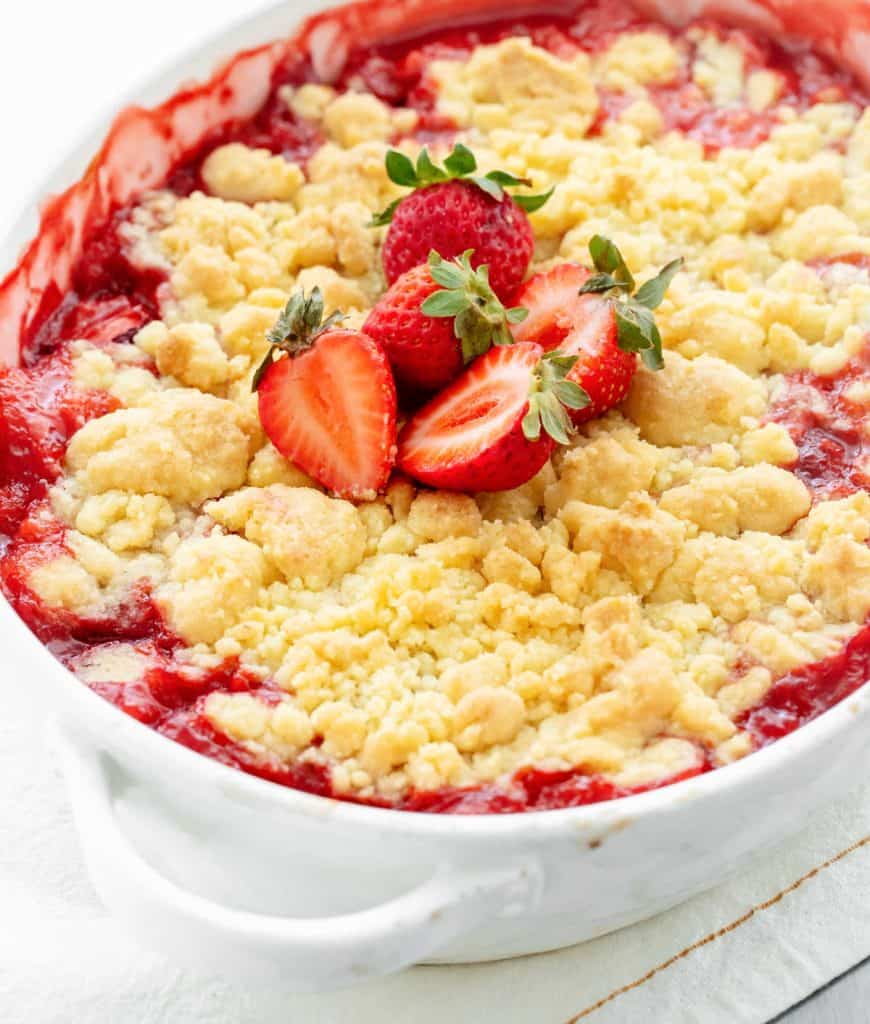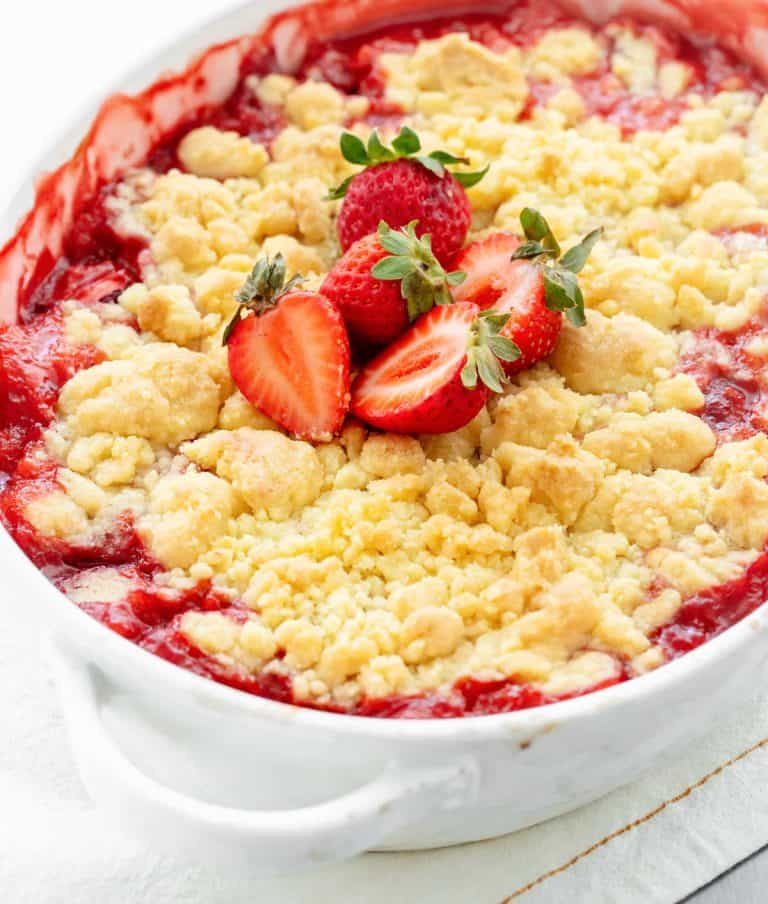 Strawberry Dump Cake
A quick, easy dessert with amazing flavors, this strawberry dump cake is a must-bake when berry season hits. We make our own strawberry filling, but you can use purchased pie filling. The topping is similar to a cobbler but made with cake mix (yes, store-bought) for a unique flavor and quick assembly.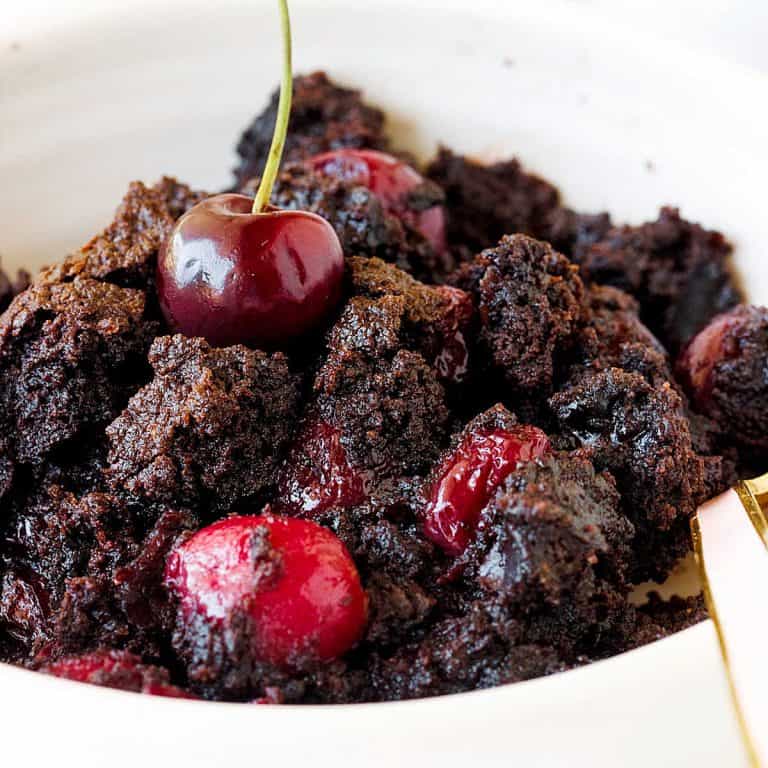 Chocolate Cherry Dump Cake
Few ingredients and minimal work make this dump cake an easy dessert for many occasions. You can make it more or less from scratch, with only store-bought components or a quick homemade filling. The combination of flavors is wonderful and it's ready in an hour. It's also known as black forest dump cake.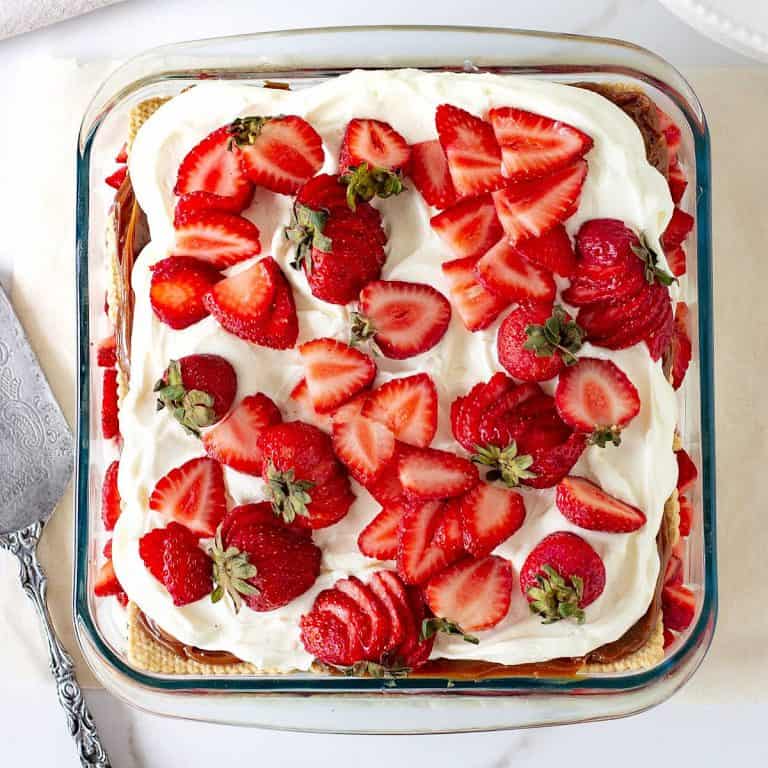 Strawberry Icebox Cake - only 5 ingredients!
This dessert is as delicious as it is stunning! Who doesn't love simple icebox cakes for warm weather? Strawberries, cream, and dulce de leche come together in this unforgettable recipe. It's SO ridiculously easy (only 5 ingredients!) to put together and such a crowd-pleaser, you might as well stand up for the applause.
---
Vanilla custard sauce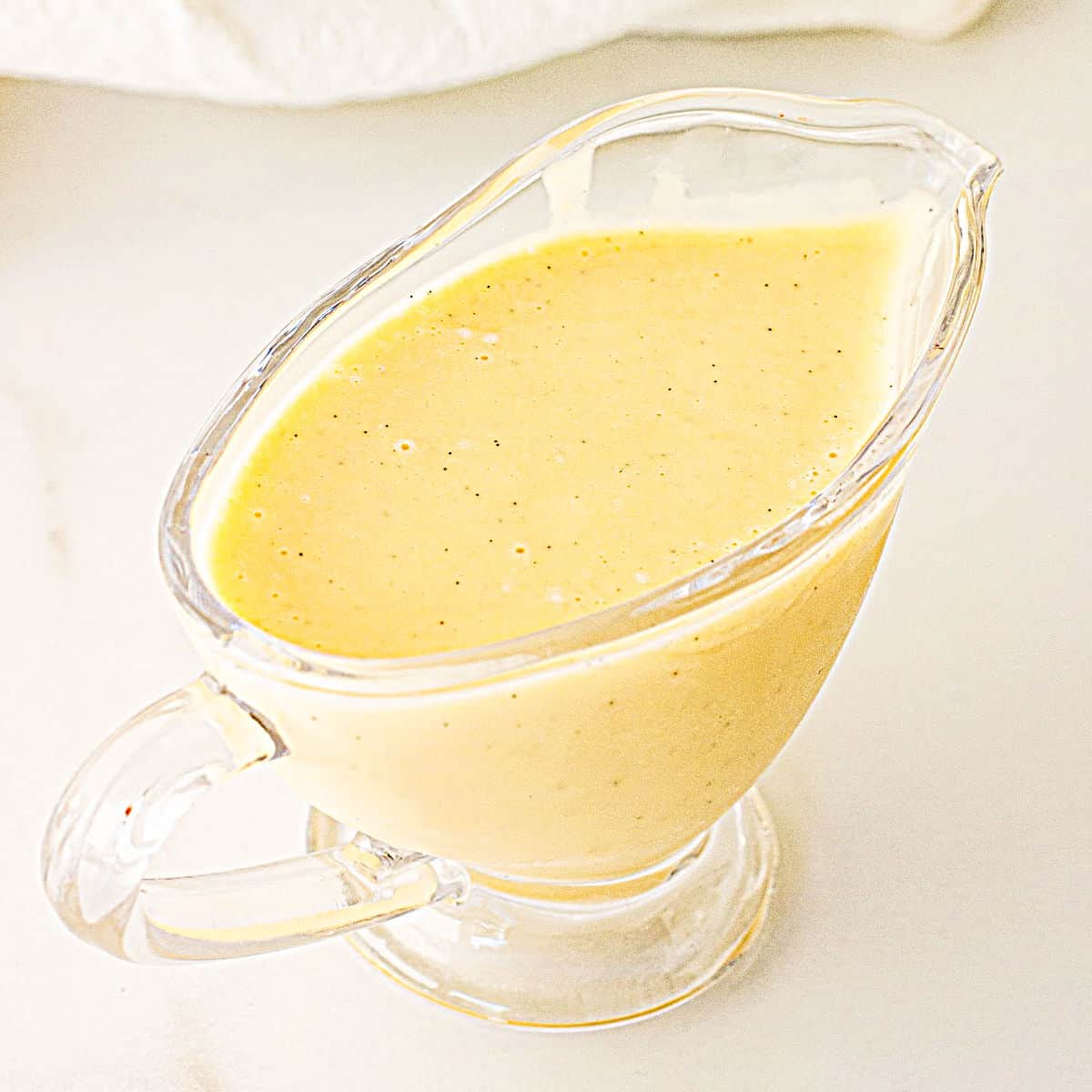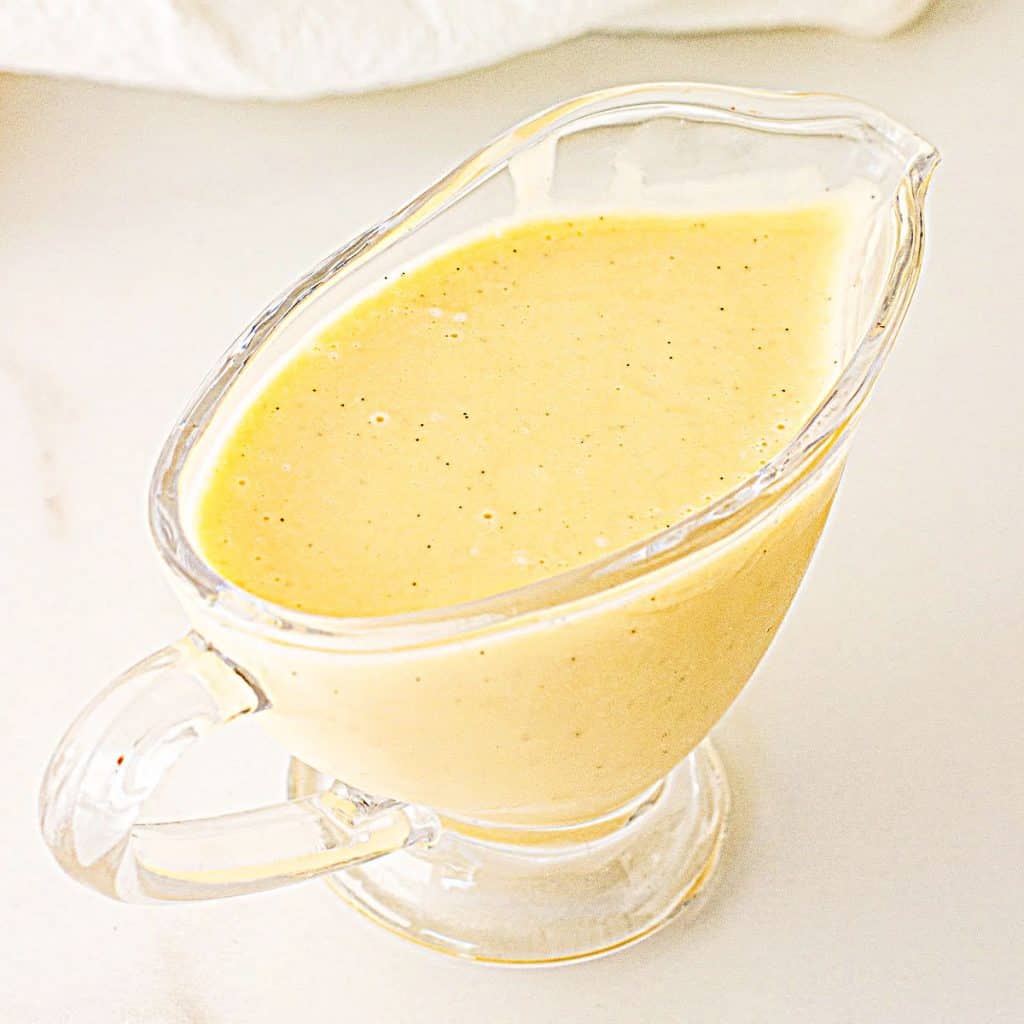 Also known as Crème Anglaise, this is a French light custard sauce.
Use it to top pound cakes, pies, fruit, pancakes, or waffles. It can be made ahead and flavored with different extracts (coffee, lemon, orange) besides vanilla.
Crème Anglaise or French Custard Sauce: recipe and video!
Pink lemonade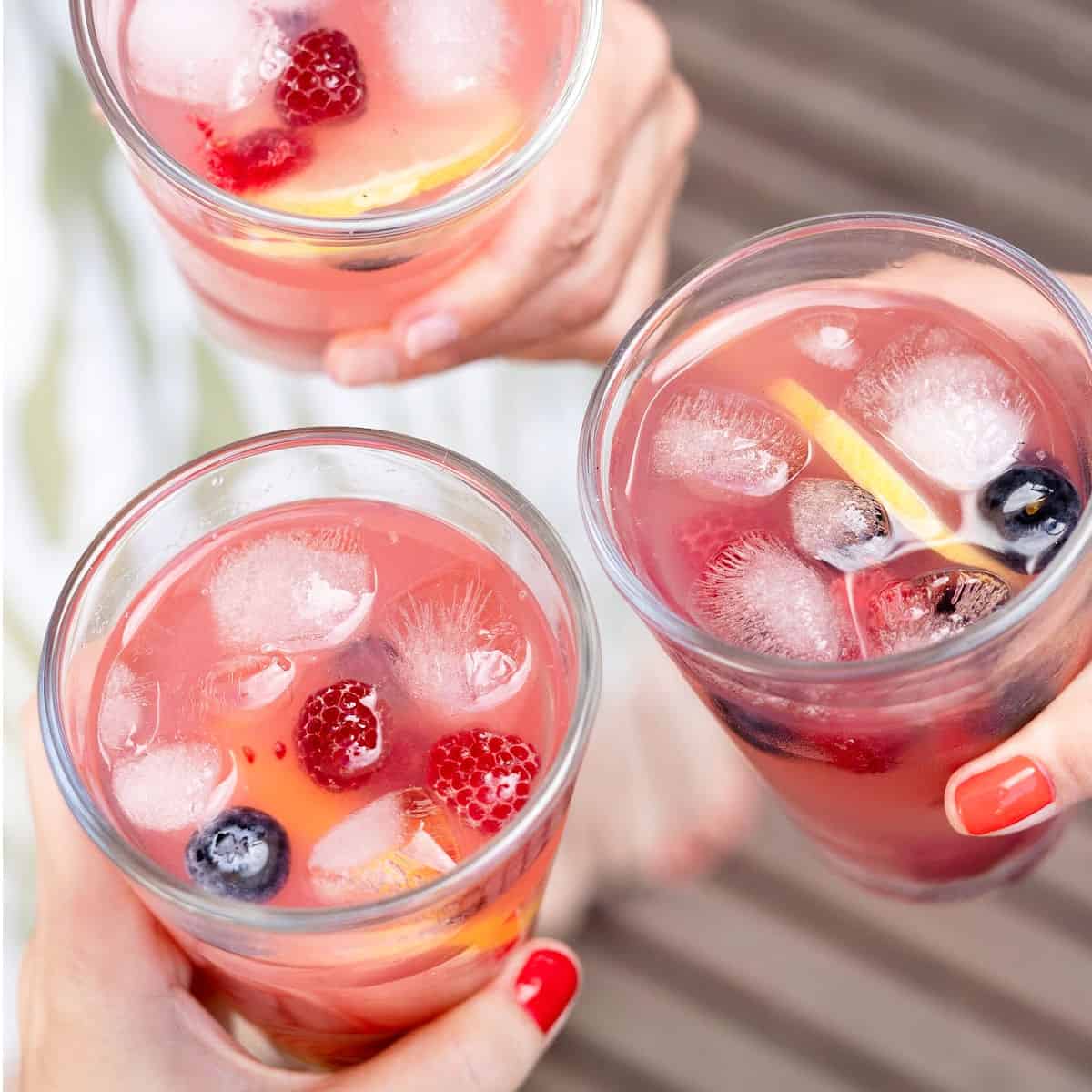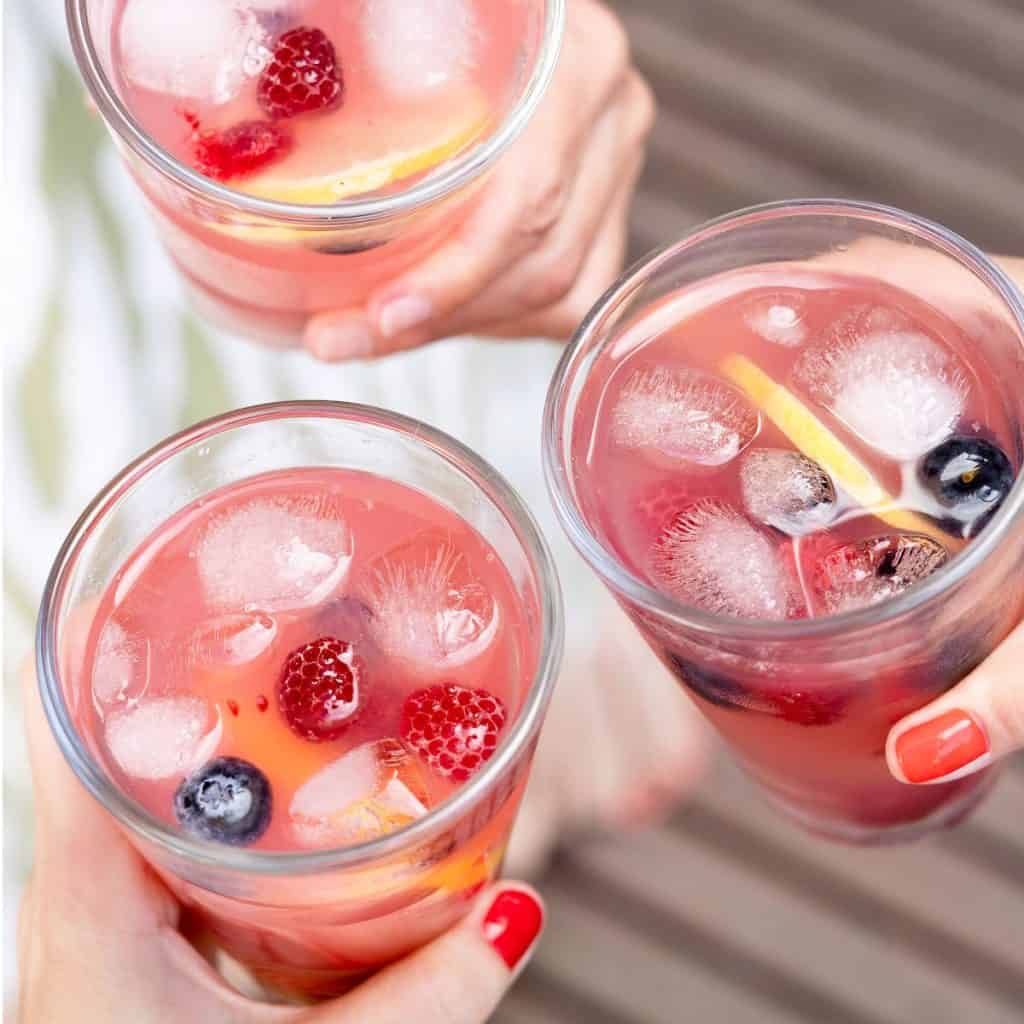 Are you a fan of classic lemonade but looking to switch things up? Our pink lemonade is the answer! With just the right sweetness and a burst of berry flavor, it's a refreshing twist on a timeless favorite. This fun and colorful drink uses fresh ingredients, is customizable, and comes together in minutes.
Our holiday is in October (I live in Buenos Aires) because that's when our spring happens. Right now, it's all fall leaves and cool days.
Have a beautiful Mother's Day wherever you are ❤️
Let me know in the comments below if you made this recipe and loved it and if you had issues so we can troubleshoot together. I love to hear what you think, always. Thanks for being here. It's much appreciated.
You might also consider subscribing to our FREE email series to Boost your Home Baking Skills! And our regular newsletter.
And let's connect via Facebook, Instagram, and Pinterest.